Tuning woes don't always stem from cheap or worn-out tuning machines, but chances are that installing a quality set will pay dividends in maintaining string-tension, turning smoothness, and ease of string changes. There are loads of options out there for 3x3 headstock configurations, but the 10 sets we've rounded up here are a good place to start your search.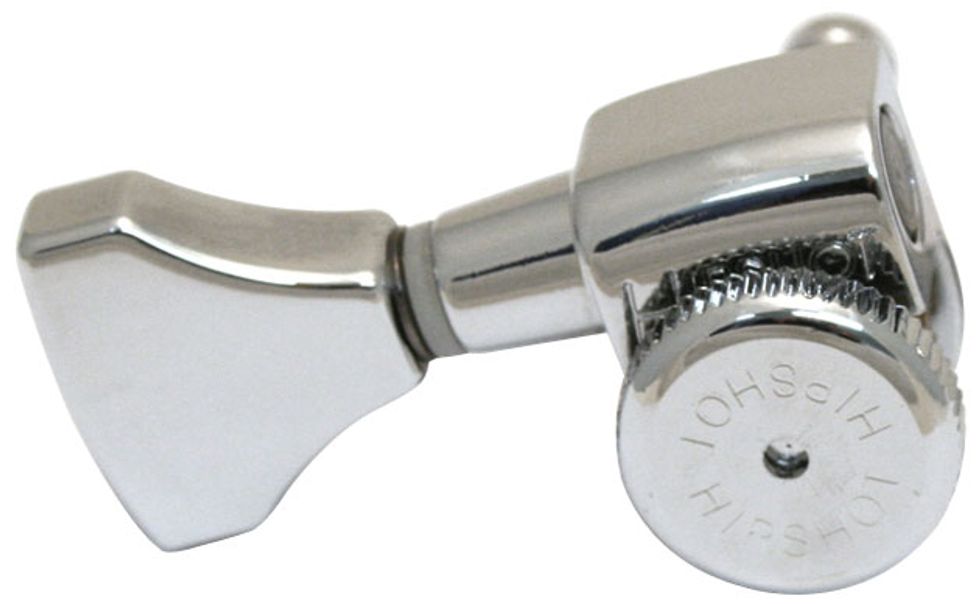 HIPSHOT
Grip-Lock Closed
Available in black, chrome, and gold with numerous button designs, the Grip-Lock pin and thumbwheel system of these 16:1 tuners clamps onto strings for extra security.
$80 street
hipshotproducts.com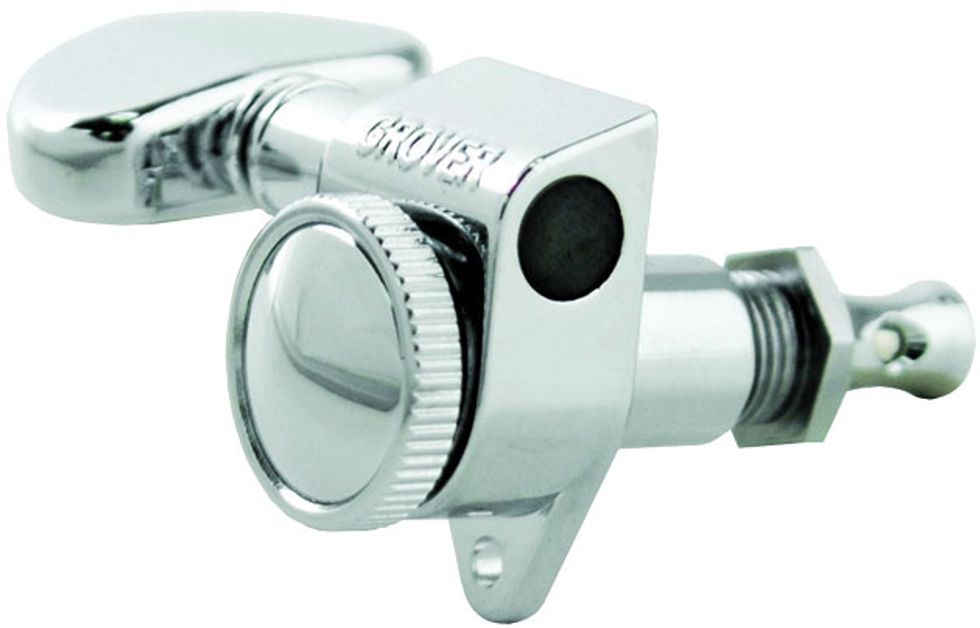 GROVER
502 Series Roto-Grip Locking Rotomatics
These locking machine heads are available in black, chrome, and gold, and utilize the 18:1 Rotomatic design with a thumbscrew mechanism that locks strings into place.
$89 street
grotro.com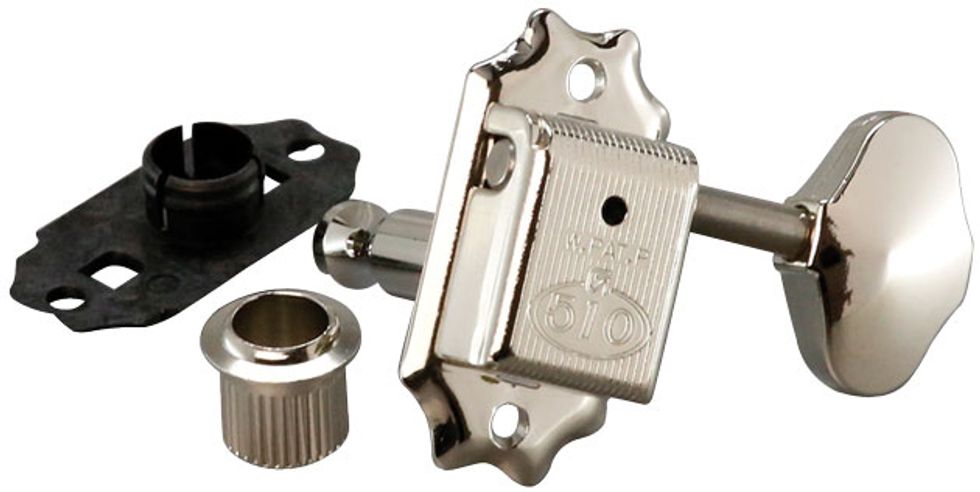 GOTOH
SD510
These 15:1 Kluson-type tuners boast a vintage look and feature a torque balancer to ensure steady rotation of the tuner button for excellent sound performance and functionality.
$80 street
g-gotoh.com