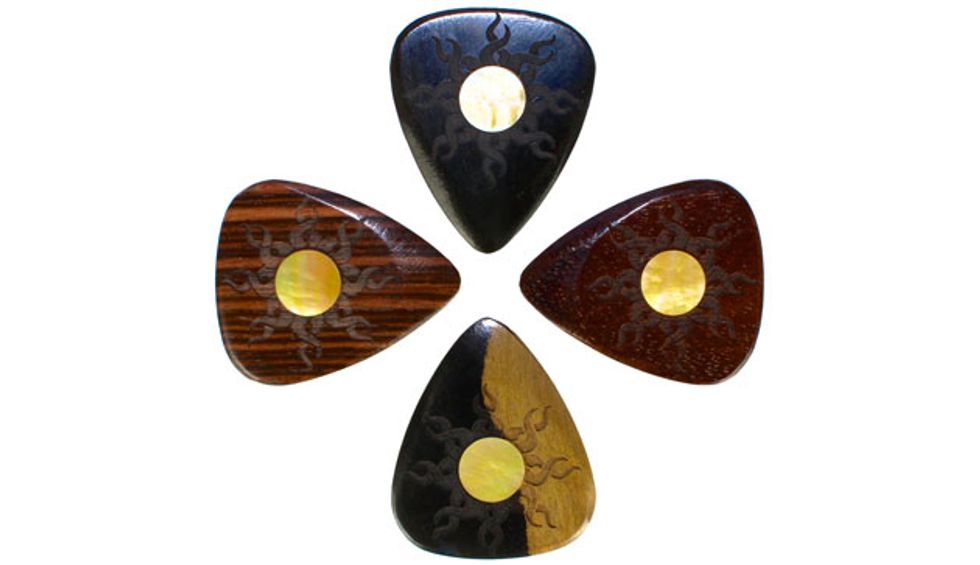 East Sussex, UK (November 18, 2016) -- SUN TONES are a beautiful addition to the best selling Timber Tone collection. Their intricate etched design of vintage suns rays and Mother of Pearl centre inlay create a perfect balance of beauty, sound and function for the musical connoisseur.
Sun Tones are made from offcuts of ebony and chestnut, the world's finest tone-woods, taken from offcuts from guitar manufacturing. Each pick is hand sanded and hand waxed, their varied hardness makes them suitable for electric or acoustic guitar.
A luxury guitar plectrum is the most cost effective way to improve the tone of your guitar. With over 300 exotic picks to choose from, guitar musicians are able to explore and develop their own unique sound to define their perfect tone.
SUN TONES are available as individual picks or as part of a gift set, please visit timber-tones.com to view the full range available.
For more information:
Timber Tones