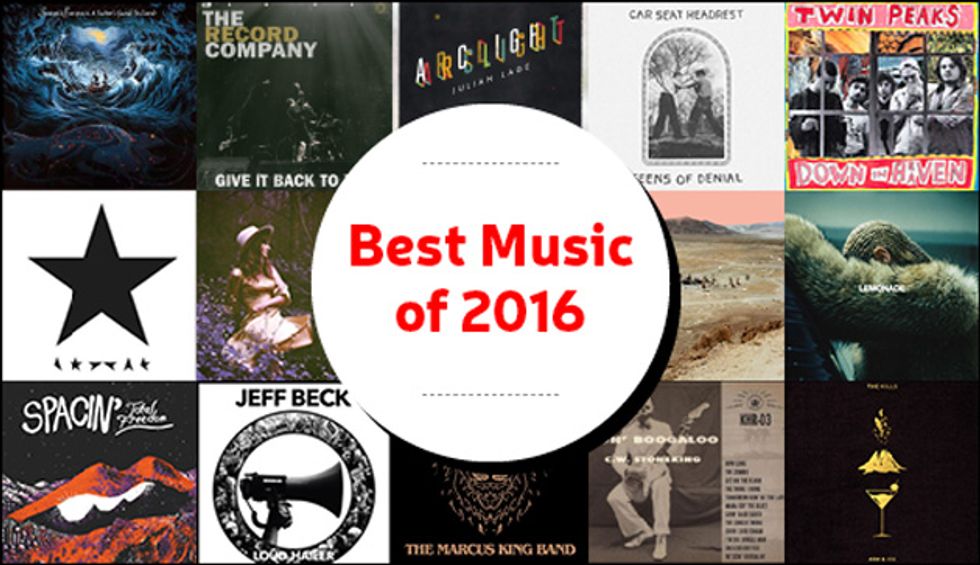 For months now—in retrospect, perhaps since the untimely passing of the inimitable David Bowie in early January—much has been made of 2016 being the most tragic and heartbreaking in recent memory. We've lost more than the usual number of entertainers who helped mold and bring light to our lives—musicians, actors, and artists of all sorts who came to define movements and eras … and others who felt like they had, at least in our own little worlds. We saw Prince, Scotty Moore, Merle Haggard, Sir George Martin, Glenn Frey, and Lonnie Mack fall during the first six months alone.
And yet, 2016 was still a year of musical magic. From the bittersweet triumph of Bowie's critically acclaimed and presciently morbid final masterpiece to shining gems buried in the rubble of the year's avalanche of obituaries.
So as we bring the year to a close and look forward with high hopes to a better 2017, the staff of Premier Guitar has come together to celebrate 2016's treasures. If you're new to PG, then you'll see that the music heralded by our eclectic bunch covers a lot of territory, whereas faithful fans are likely here precisely because of this.
Whichever it is, welcome, friends. May your New Year be bright, safe, and full of amazing music.
Oh—and don't forget to share your own favorites in the comments section!