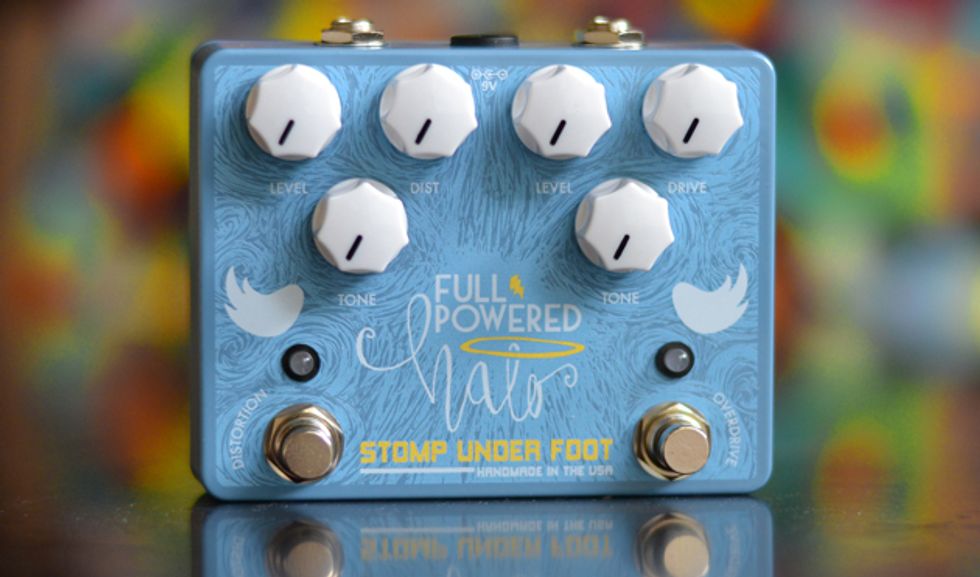 Windermere, FL (August 21, 2017) -- The Full Powered Halo is a dual gain pedal that includes a modified, low-gain version of the Serenity Overdrive and the Halo Bender distortion in one enclosure.
The Overdrive goes from a very low break-up to medium gain and the Distortion side goes from a medium, Fender crunch all the way up to JCM distortion all while retaining the clarity of your guitar.
The tone control goes from a full, low-end to a pleasing high-end all while retaining its punchy tone.
Having both drives in one enclosure yields a variety of gain tones and both gains work extremely well together.
You can set the Overdrive side for a sweet, dirty rhythm then kick on the Distortion side for leads or use the Distortion side for your gain and boost it with the Overdrive.
Setting your amp with a slight break-up adds to the different gain tones you can get by adding the Full Powered Halo.
$249 Street
For more information:
Stomp Under Foot