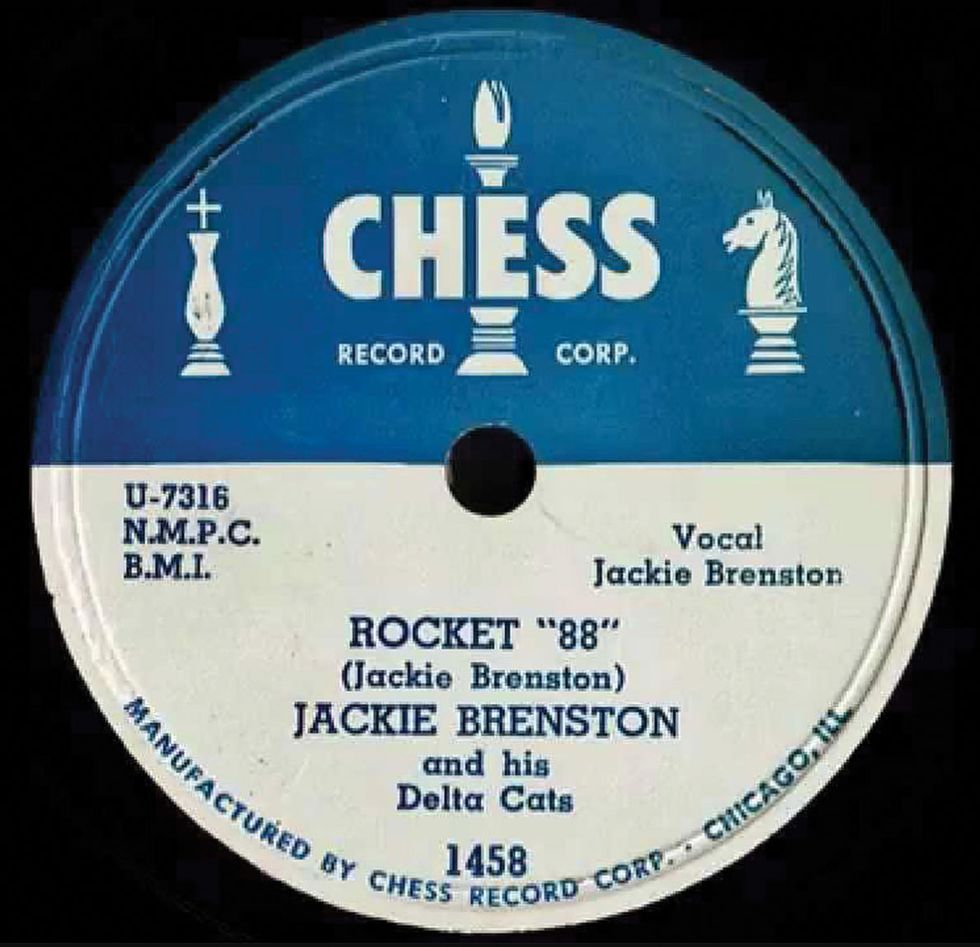 With the 1951 release of Ike Turner's "Rocket 88" and its scuzzy guitar track, the history of rock 'n' roll
and fuzz were forever entwined.
Early Distortion: Busted Tubes and Slashed Speakers
Although Glenn Snoddy's clever little bit of alchemy led to the first widely disseminated solid-state fuzz box, the sound of distorted guitar (or even bass) was nothing entirely new when it landed Marty Robbins' a hit record in 1961. Many blues guitarists had been pushing their tweed-era tube amps into juicy overdrive for years, and other crazy flukes had yielded some wild tones that proved as irresistible as the sound of the busted mixer channel.
Rewind to a rainy night in Memphis in 1951, when—according to legend—someone dropped the band's Fender amp while Ike Turner & His Kings of Rhythm were loading in for a recording session with producer Sam Phillips. Whether it was the fall or the rain that got into the circuit, the amp popped a tube during power-up at the studio.
As a result, one of the songs from that session, "Rocket 88"—credited to R&B singer/saxophonist Jackie Brenston and His Delta Cats, though the Cats were really Turner and his band—was underpinned by the distorted guitar of Willie Kizart. That sound helped "Rocket 88" enter the Rock and Roll Hall of Fame, honored as the first rock 'n' roll song and forever tying distorted electric guitar to the genre's first days.
Even in the early to mid '60s, the fuzz box was brand-new tech, and not everyone was aware of it or had access. Guitarist Dave Davies of the Kinks famously went to the extreme lengths of slicing the speaker cone in his little Elpico amplifier—perhaps inspired by the holes Link Wray poked in his amp's speaker to record 1958's "Rumble"—to record the gnarly, ragged guitar track on the band's 1964 hit "You Really Got Me." A fuzz box would have saved him some trouble, although there was no U.K.-made commercial unit available until the Sola Sound Tone Bender of 1965.