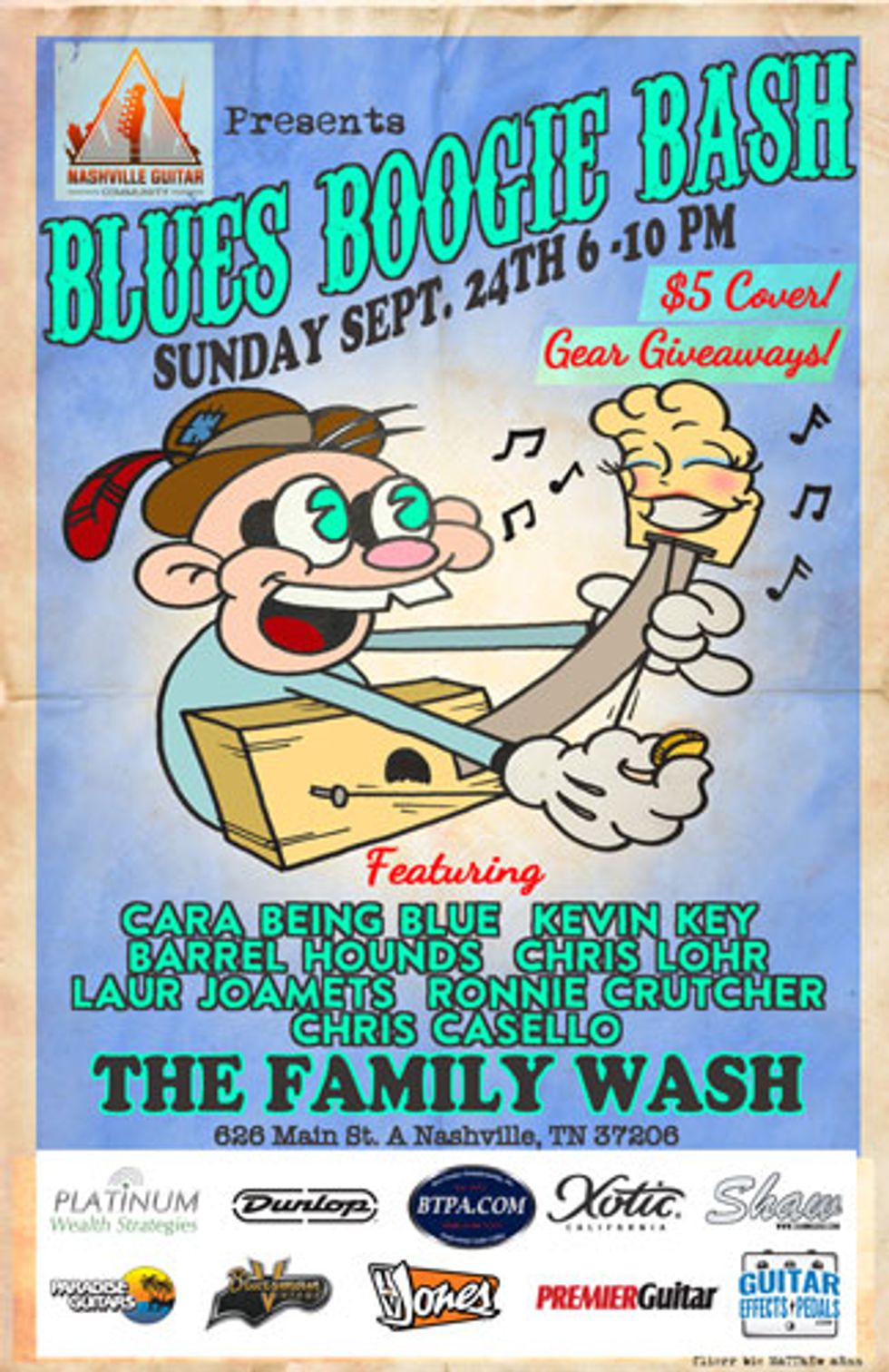 Nashville, TN (September 13, 2016) -- Nashville Guitar Community presents the Blues Boogie Bash at The Family Wash/Garage Coffee on Sunday, September 24th.
Nashville Guitar Community continues its community networking events and local showcases with another great event. The Blues Boogie Bash will feature performances by Cara Being Blue, Kevin Key, Barrel Hounds, Chris Lohr, Laur Joamets, Ronnie Crutcher, and Chris Casello.
There will be a $5 cover at the door and it will be first come-first served. Gear giveaways by our amazing sponsors: Dunlop, Premier Guitar, Platinum Wealth Strategies, GuitarEffectsPedals.com, BTPA.com, Bluesman Vintage, Paradise Guitars, and Xotic, TV Jones, and Shaw.
Giveaways will include strings, cables, collectibles, TV Jones pickups, and Xotic pedals. The Nashville Guitar Community is a group providing a forum to bring the guitar community together from their home in Nashville, TN and reaching worldwide in the spirit of helping, learning, networking, performing, supporting, and much more.
For more information:
Nashville Guitar Community