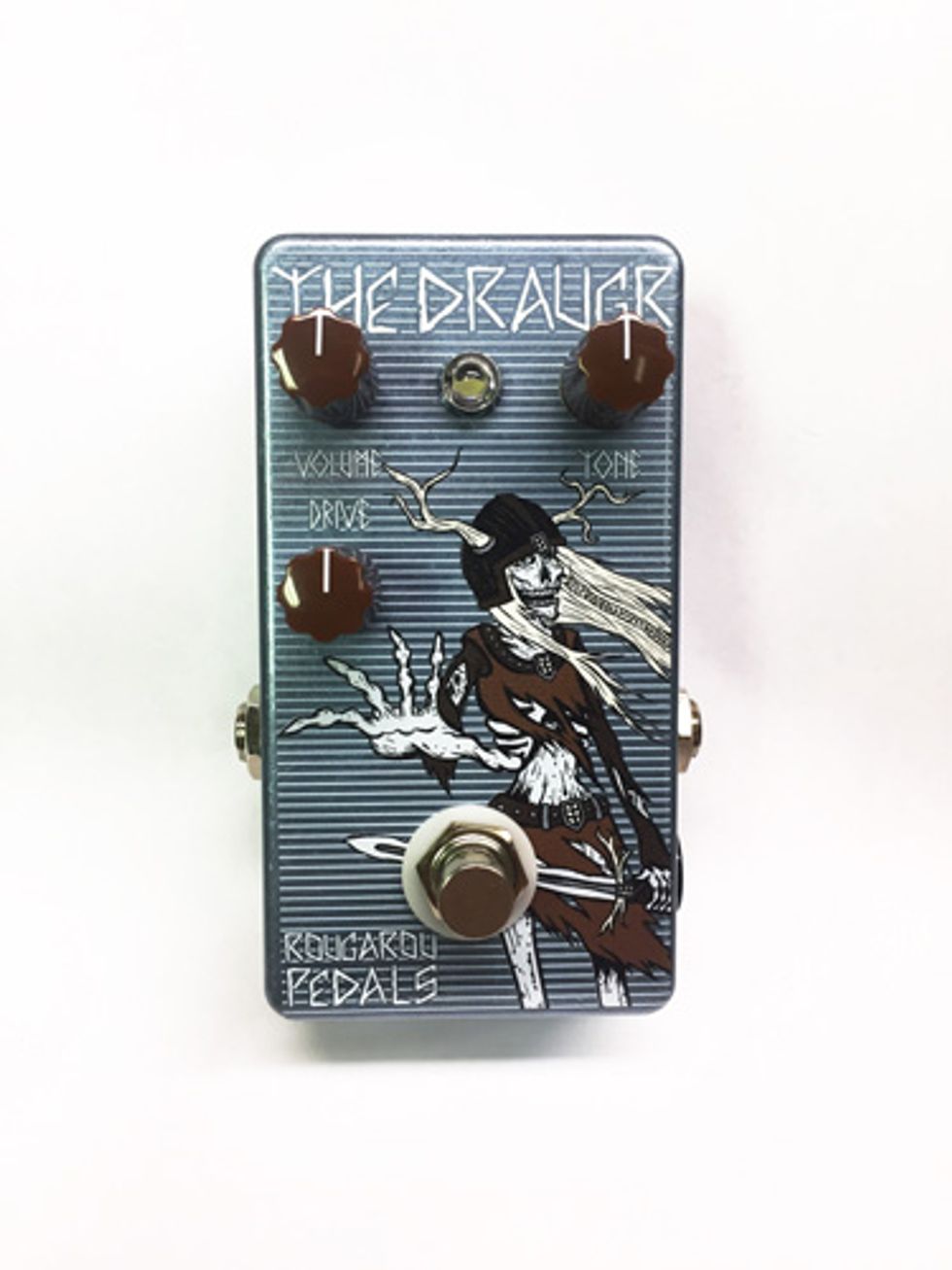 Hammond, LA (October 11, 2017) -- Rougarou Pedals is delighted to announce the release of The Draugr. The Draugr is a versatile drive pedal with massive amounts of headroom and gain on tap while maintaining clarity through the range of the drive control. The drive and tone controls interact with each other in a way that makes an already wide range of distortion tones even more dynamic. Clarity through the dirt is The Draugr's defining feature, which allows it to stack well with all your favorite pedals.
The Draugr is the brainchild of the husband and wife team of Nathan and Kara Heck. Kara, a graphic designer, created the eye catching visual elements while Nathan designed the circuit. During the development process, numerous iterations of the circuit were built, play tested and gigged before the final version was decided upon with the help of multiple Rougarou artists.
Rougarou Pedals is committed to making handmade affordable pedals for the gigging musician, and The Draugr is the latest offering in a growing stable of reasonably priced, quality effect pedals. For more information about The Draugr and Rougarou Pedals's other products, please visit rougaroupedals.com.
Features:
Germanium diode-based distortion
Simple three-knob layout
All the dirt you want without any of the mud
Designed and built by hand with love in Hammond, LA
Price: $135
Watch the company's video demo:

For more information:
Rougarou Pedals