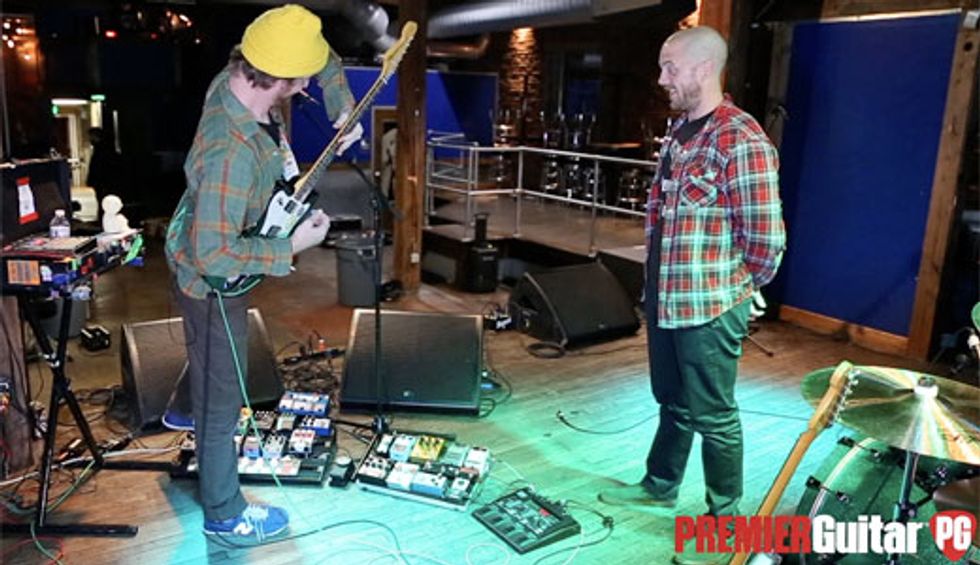 ---
Nick Reinhart
---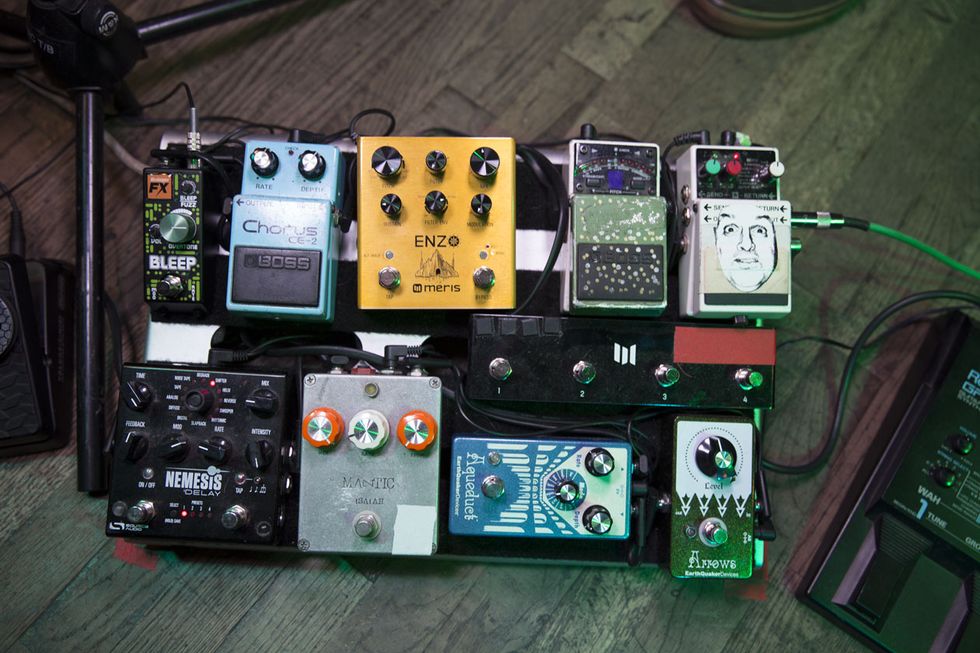 Tera Melos' notorious tone-bastardizer, Nick Reinhart, combines quirkily modded pawnshop axes with boutique pedals and yesteryear's cutting-edge guitar-synth technology. With regard to the latter, the tonal insanity begins at his circa-1996 Roland GR-30 floorboard.
Post GR-30, the wildness continues with a board holding EarthQuaker Devices Arrows and Aqueduct stomps, a Mantic Isaiah, a Source Audio Nemesis, a Meris Enzo, a Boss CE-2 Chorus, and a Rainger FX Bleep. There are also two Bosses: a TU-2 tuner and an LS-2 Line Selector, the latter of which switches between magnetic and synth pickups on Reinhart's main axe, a '90s Squier Super-Sonic.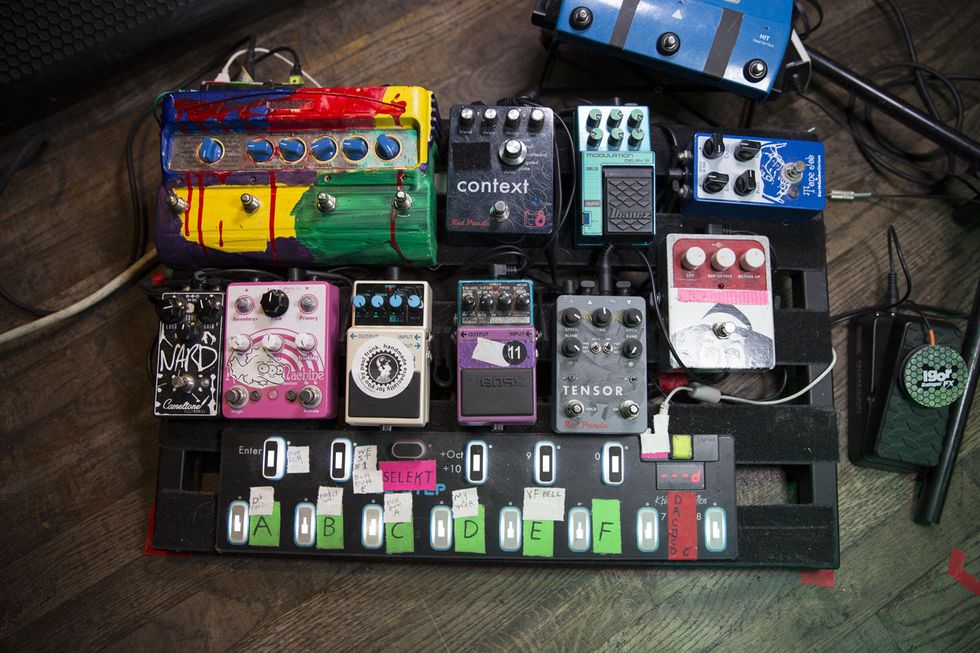 Reinhart's second board features a paint-splattered Line 6 DL4 Delay Modeler, Red Panda Context and Tensor pedals, an Ibanez DML20 Modulation Delay III, a pair of EarthQuaker Devices devices—a Tone Job and a Rainbow Machine—an Electro-Harmonix Micro POG, Boss BF-3 Flanger and DD-3 Digital Delay stomps, and a Cameltone Nard. Along the bottom is a Keith McMillen 12 Step controller that Reinhart uses to access combined patches and vocal effects. To the right of the board is a Jim Dunlop Volume (X) Mini for altering the Tensor's pitch, and atop that is a pressure-sensitive Igor pad for warping the Rainger FX Bleep's response.
Check out the full article and his gear.
---