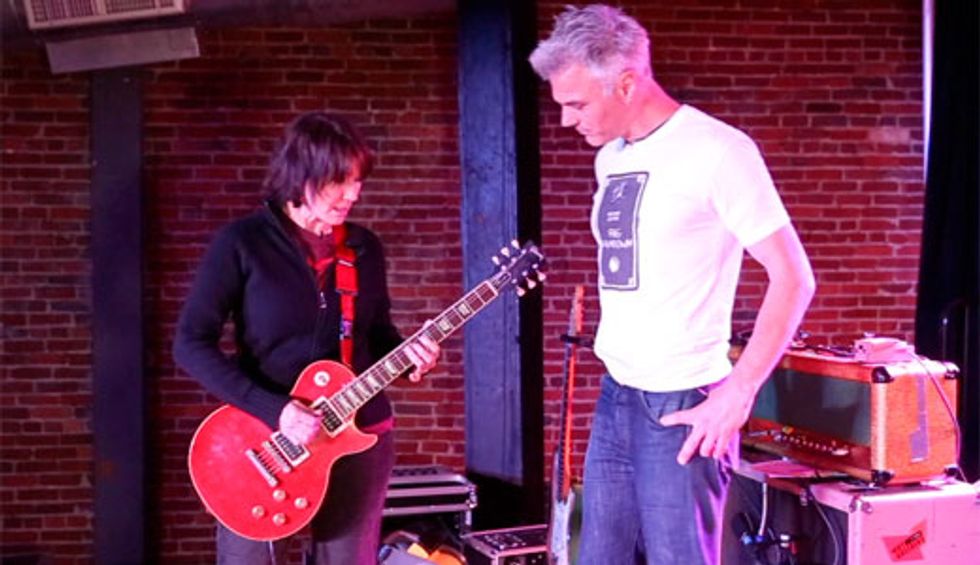 ---
The Breeders
---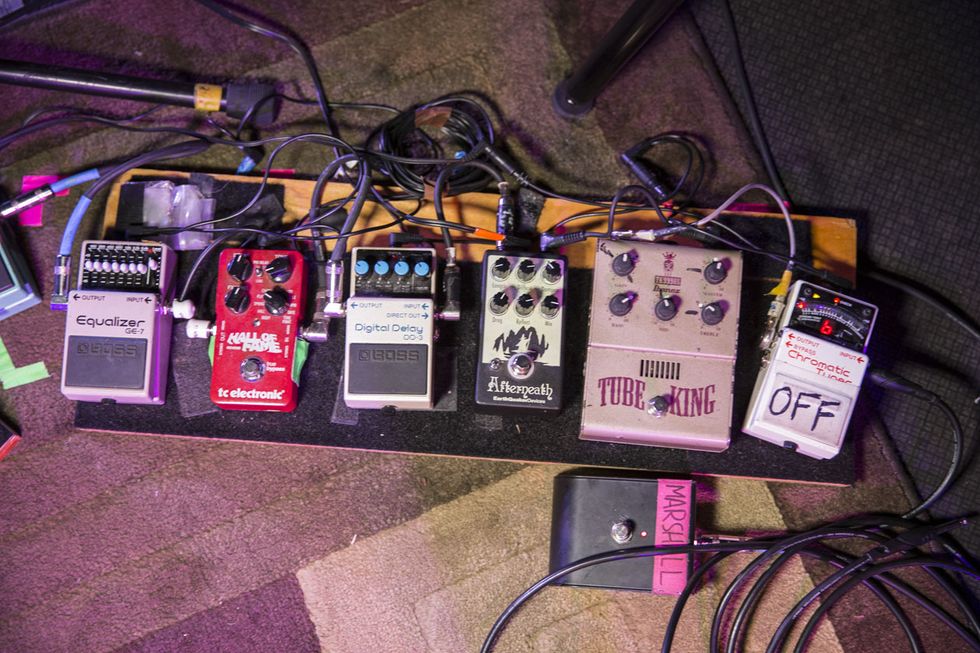 Alt-rock icon Kelley Deal's pedalboard is lean and mean, sporting a Boss TU-3 tuner, an Ibanez Tube king, an EarthQuaker Devices Afterneath, a Boss DD-3 digital delay, a TC Electronic Hall of Fame Reverb, a Boss GE-7 Equalizer, and a Boss PN-2 Tremolo/Pan (barely visible, off the board to the left). Another GE-7 that's kept on top of Deal's Marshall head is used to boost her Stratocaster's level to match her Les Paul's.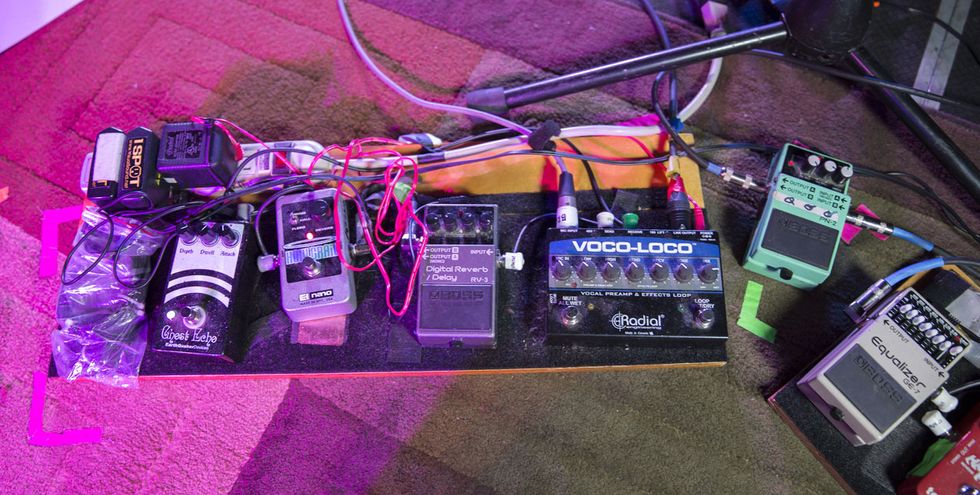 Deal also runs a second pedalboard for vocals. The chain starts with a Radial Engineering Voco-Loco that enables her to route her XLR mic input through a side loop of 1/4" cables to standard guitar effects, such as a Boss RV-3 Digital Delay/Reverb, an Electro-Harmonix Holy Grail Nano, and an EarthQuaker Devices Ghost Echo. All are powered by a Truetone 1 SPOT.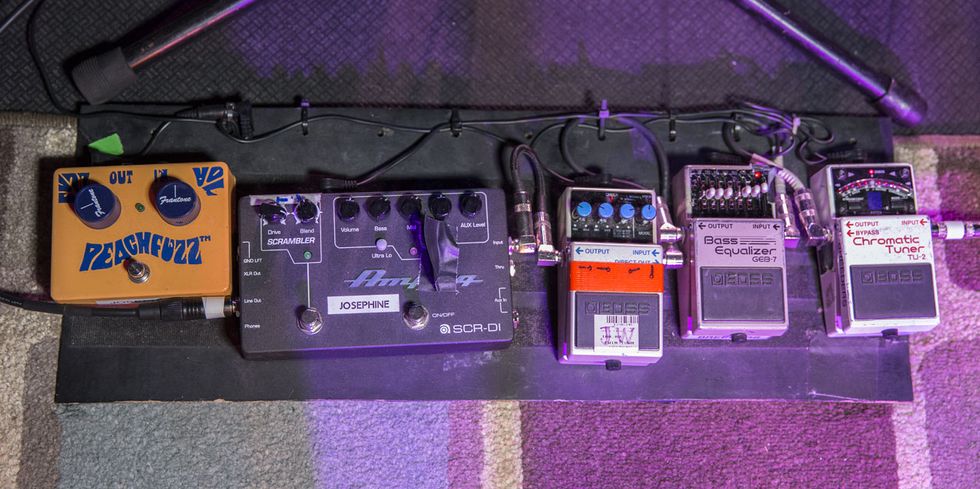 Breeders bassist Josephine Wiggs' board features three Boss units—a TU-2 tuner, a GEB-7 Bass Equalizer, and a DD-3 digital delay, all feeding an Ampeg SCR DI and a Frantone Peachfuzz (the latter of which was not seeing active duty when we caught up with the band).