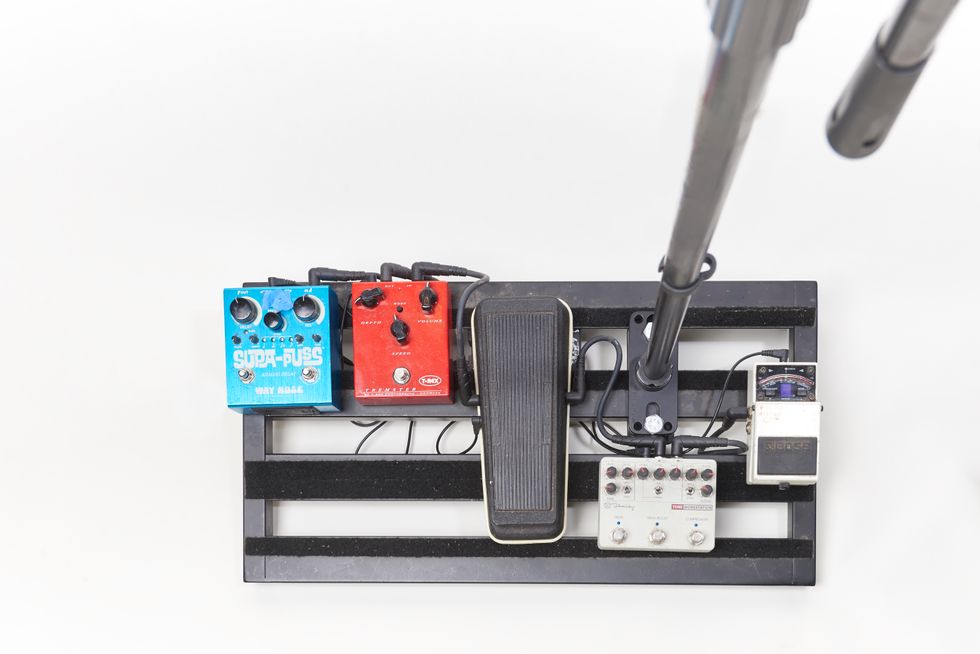 Sugar Hill, GA (August 23, 2019) -- Feinstein's first product launch is in collaboration with Jason Dozer of Metaldozer, who provides custom microphone stands for clients ranging from Backstreet Boys to Prince to Dream Theater. The Mod Stand brings the microphone to a more comfortable position by affixing the mic stand directly to a pedalboard, eliminating the need for traditional mic stand bases.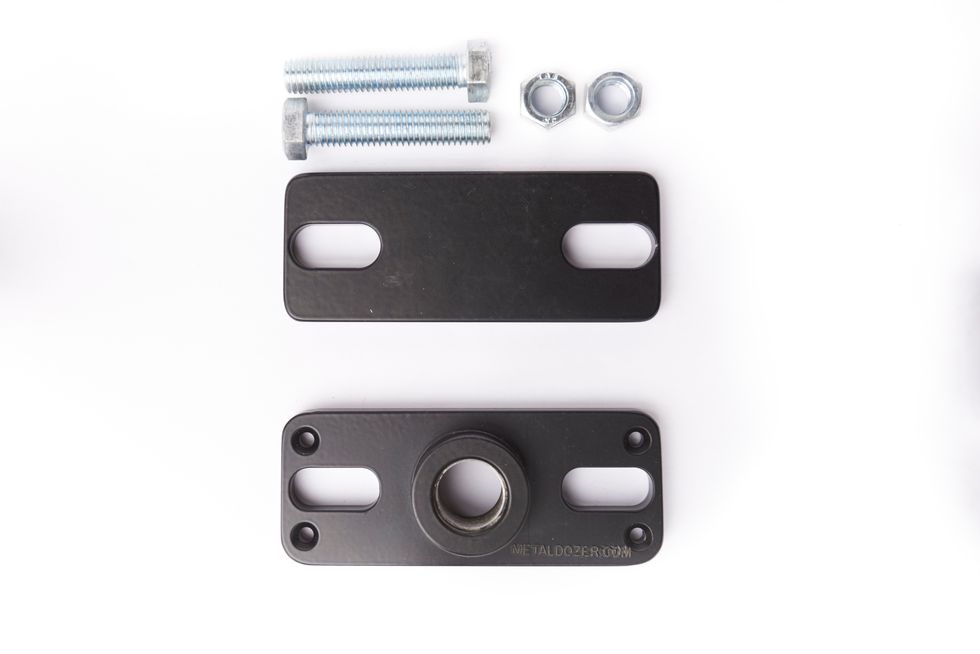 The Mod Stand is a threaded metal bracket that mounts onto a pedalboard, effectively turning the pedalboard into a mic stand base. The Mod Stand is smaller than a standard pedal and is universally compatible with leading brands of pedal boards and will mount onto rail-style and channel-style boards without the need for tools. Every mic stand base replaced by a Mod Stand frees up to 4 square feet of invaluable stage space for the gigging musician.
Specs:

Compact size (5" x 2")
Easily installs onto leading brands of pedalboards (Pedaltrain, Gator, Temple, etc)
Sturdy aluminum construction
Slick black anodization 
Shoulder holes for even more mounting options.
Pricing information: $79.99
Watch the company's video demo:

For more information:
Metaldozer
---