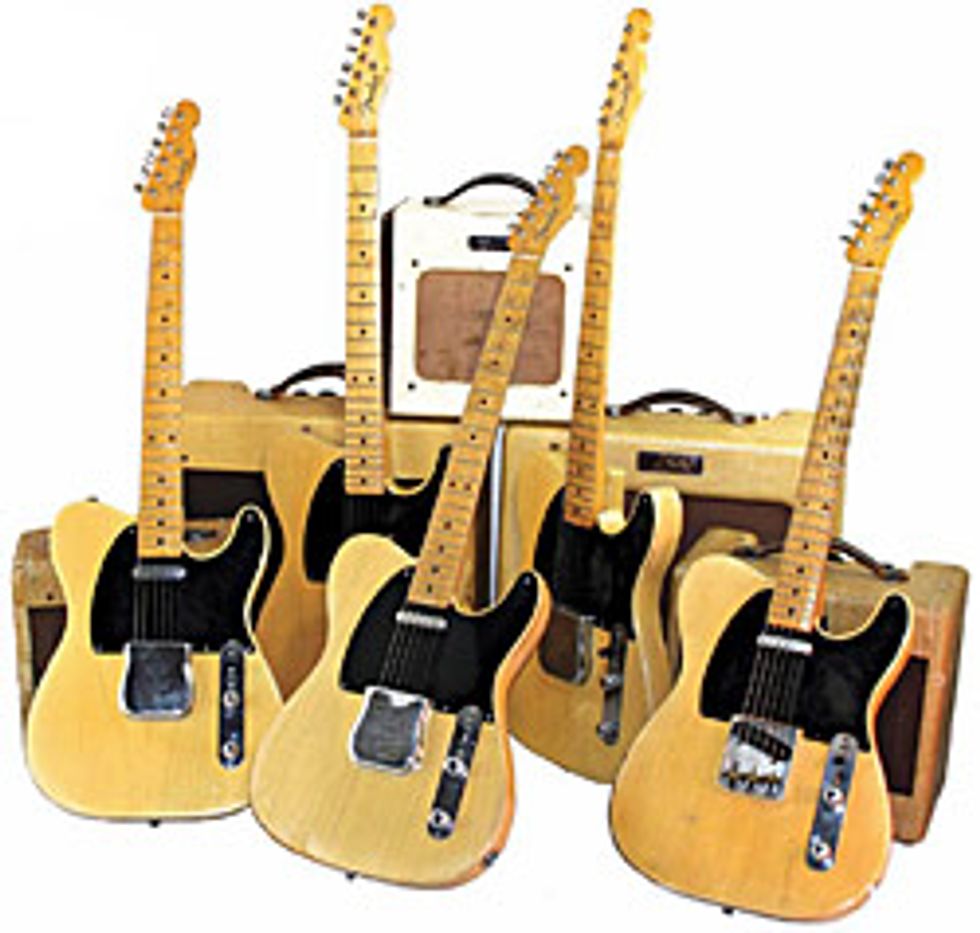 Players and collectors have long considered early '50s Blackguard Fender Telecasters and Esquires to be the ultimate "Teles" of all time. The earliest cases of "Blackguard Fever" occurred in about 1956 when many future rockers saw the film, The Girl Can't Help It. In one segment, Little Richard's guitarist sported a cool early Blackguard while providing rhythmic backing for the Wildman Richard. Later, Gene Vincent's band appears with its guitarist using a Blackguard Esquire. Unfortunately, Fender had discontinued the original black pickguard in favor of a white one well before the film was released. Many later players, inspired by the film, transformed their whiteguard Teles into pseudo-Blackguards so they too could have that cool classic look. Even Fender stuck a black pickguard on the Telecaster in their late '50s catalog because it photographed better.
These early Teles were not only cosmetically attractive, but also had a unique sound that differed subtly from that of their descendants. A major reason for the sound difference is the bridge pickup. The Telecasters and Esquires made before mid-1955 have bridge pickups with pole pieces of equal height under each string; later bridge pickups have pole pieces of staggered heights. Leo Fender used the staggered height pole pieces on the Stratocaster (introduced in 1954) and thought the sound was more balanced. Players over the years have disagreed, and many think the Blackguard bridge pickups are the sweetest, most musical pickups ever created.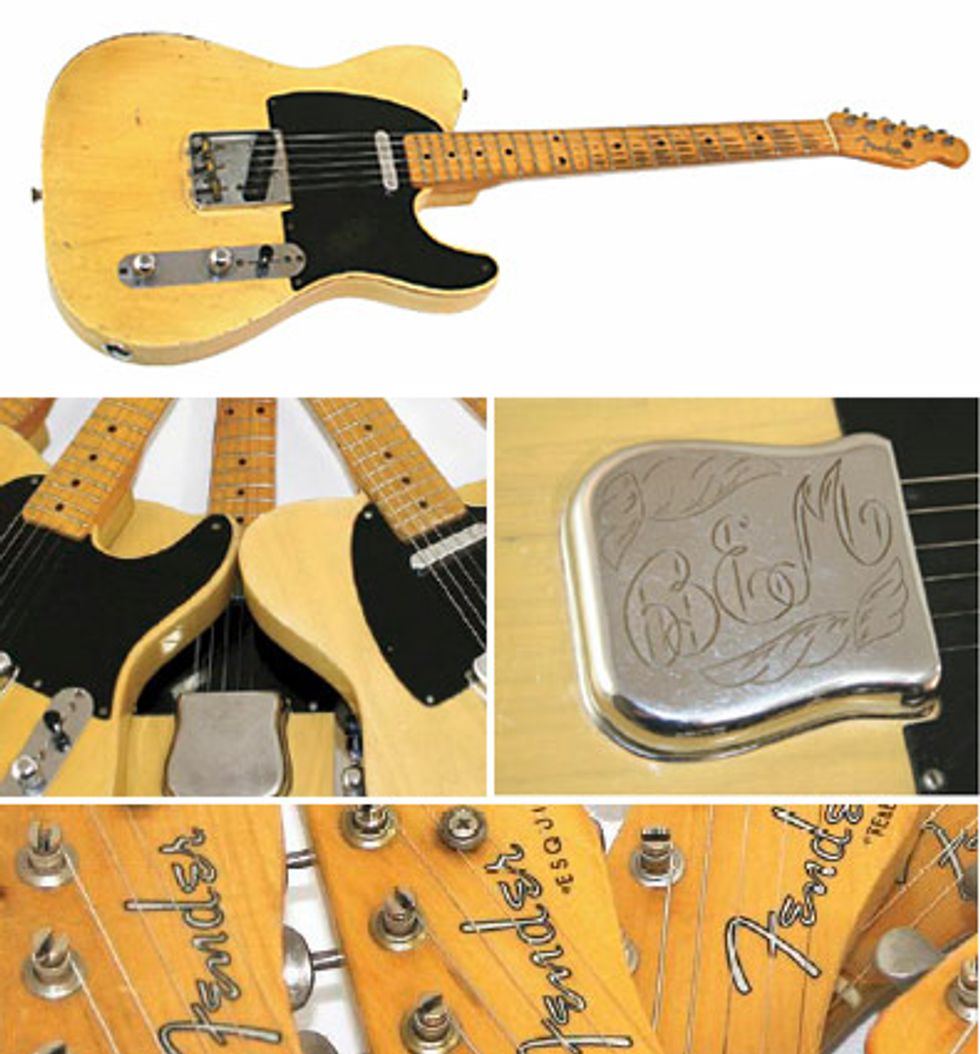 ---
To hear the "Blackguard sound" you can listen to James Burton on Ricky Nelson's albums of the '50s and '60s. Later recordings by Roy Buchanan highlight the bridge pickup when an amp is overdriven. Modern country picker Vince Gill makes extensive use of sweet Blackguard tones during his live performances and on his albums.
---
Dave''s Guitar Shop
Daves Roger's Collection Is tended to by Laun Braithwaite & Tim Mullally
All photos credit Tim Mullally
Dave's Collection is on dispay at:
Dave''s Guitar Shop
1227 Third Street South
La Crosse, WI 54601
608-785-7704
http://www.davesguitar.com