Buffalo Tom: "Lonely Fast and Deep" Song Premiere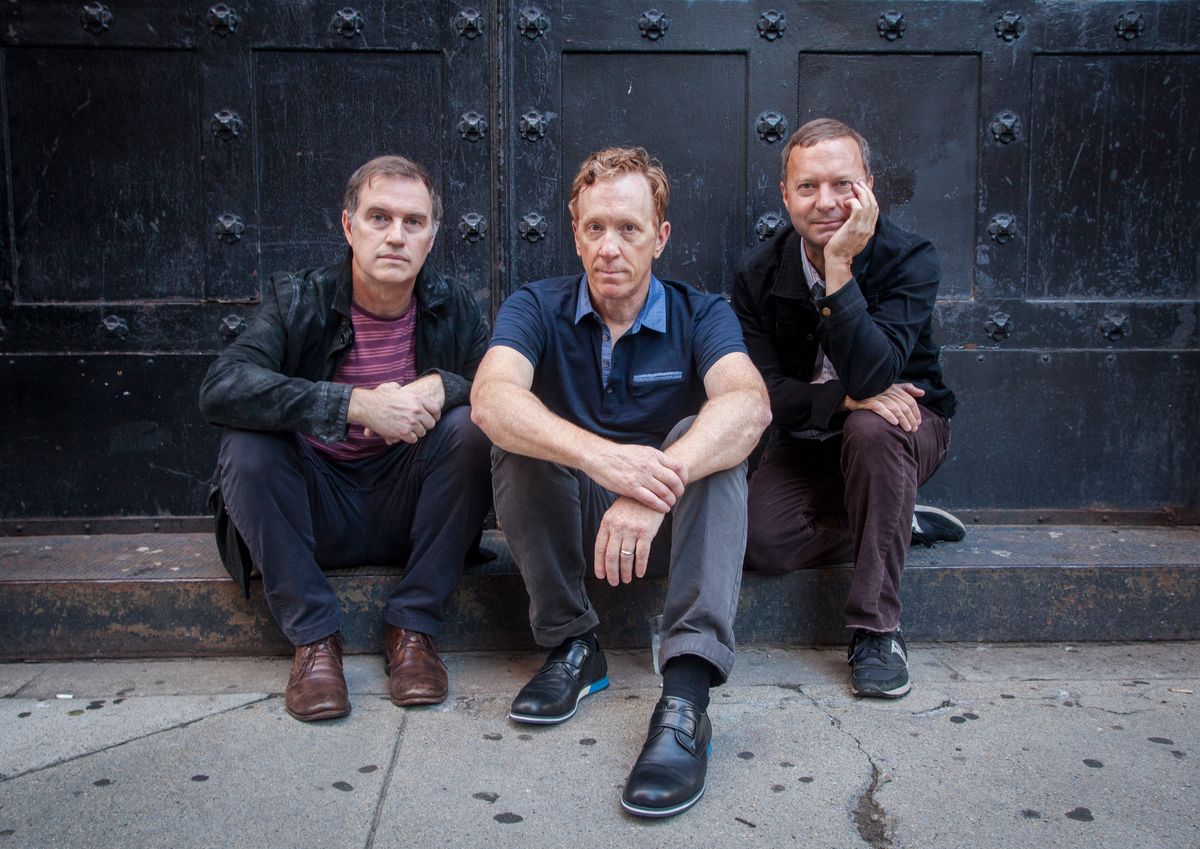 Photo by Lily Garceau
Seasoned and wiser, one of Boston's finest early indie bands proves it hasn't lost its step.
Back in the not-so-distant days of the late '80s and early '90s, when "indie rock" was called "college rock," a music revolution was taking place across the U.S. And, arguably, its two main epicenters were on opposite coasts in Seattle and Boston. Staggering is an understatement for the breadth of talent and sheer number of artists breaking new ground with fresh sounds emerging from the two locales.
Formed in 1986, Buffalo Tom was one of the bands to emerge from the Eastern zone. After releasing their self-titled debut in 1988—produced by J Mascis—they went on to put out seven more records, including the critically acclaimed and masterful Let Me Come Over, which celebrated its 25th anniversary last year.
Buffalo Tom is back at it with their first album in seven years, Quiet and Peace, which is due out next month on March 2. Spoiler alert: It sounds like a Buffalo Tom record.
But for fans of the Boston band, that's wicked news, because it means 11 new tracks of dynamic power-trio rock that drips with hooks, blends beauty with aggression and crunch, and adds more tunes to the band's catalog that have an uncanny way of turning on the emotion faucet. Jon Stewart of MTV and
The Daily Show
notoriety once said, "My top three artists are Bruce Springsteen, Buffalo Tom, and Tom Waits." High praise, indeed.
The album's sixth track, "Lonely Fast and Deep," is an exclusive Premier Guitar sneak peek from Quiet and Peace, and guitarist Bill Janovitz tells us it's the first song the band wrote for the new release. "Like much of the imagery on the album, this is infused with New England seacoast flavor. I've been spending more time on Cape Cod these past few years, so there you go," he says.
It's no surprise the track and album retain classic Buffalo Tom flavor given that Janovitz recorded the basic tracks with an early '70s Gibson SG, his main guitar since 1992. "I played most of the basic tracks on the album through a Marshall JCM800 combo," Janovitz explains. "Dave Minehan, who recorded us, also had me going through a Vox AC30 and a Fender Vibrolux on different tracks in case he wanted to mix in some different tones on various songs. But the SG through a JCM800 has been the basis of my tone since around 1992, and that's what's happening here."
For the track's solo, Janovitz recorded it at home on a 1983 Fender Strat—his go-to guitar before the Gibson and subsequent other SGs and humbucker-equipped guitars took its place—to get a nice, different tone to cut through the Gibson sounds. "I cranked up the preamp gain on the JCM800 I have at home, and also ran it through a Klon Centaur," he says. "Bill Finnegan brought the early model of that to me around the early '90s. I loved it so much that I ended up with three of them, which represents my retirement savings now that they've gone up in value."
Buffalo Tom is prepping to embark on a spring tour that will hit major cities on both coasts. Dates are listed on the band's homepage.