Session drum ace Aaron Sterling might have fusion roots, but his bread-and-butter work lives at the top of the charts, where's he's featured on tracks by artists such as John Mayer, Taylor Swift, Harry Styles, and Lana Del Rey. He tells Cory what brought him to Los Angeles, why he's "meant to be in the studio" instead of the stage, and he shares the surreal story of playing with EVH in a florist's parking lot for Tracy Morgan.
Sterling defines his approach to recording in his studio as a "pedalboard approach" and explains:
"When guitar players started getting more pedals, in the old days, and then they started getting a pedalboard. And then there's the rack. This was this evolution where you guys started controlling more and more of your sound and it was less waiting for a mixer to do interesting things later. And you were just like, 'Here's the sound.' You have your own plugin, you have all this stuff that you're doing to control your sound so that there's less work later.
I got inspired by that concept when I started recording, even before I had my own studio, to give an engineer the most amount of stuff that's done. So that when I started recording myself, my philosophy was always the pedalboard philosophy, which is I'll give you the sounds, I'm not just gonna play the drums and let you do stuff later. I don't wanna think of myself as a drummer. I'll think of myself as a creator using drums to give you sounds that hopefully are the right thing for the song.
"Stick around for the drummer's opinion of the Beatles' "Now and Then" and learn why he prefers large cymbals.

Photo credit: Kramer

Kramer partners with Lzzy Hale to release the new Kramer Lzzy Hale Voyager.

The Kramer Lzzy Hale Voyager marks the first Kramer signature guitar created for a female artist and the fifth collaboration between Lzzy and Gibson Brands' luthiers overall. Lzzy was heavily involved in the design of the guitar which started with a pointy version of the classic Kramer Voyager body style. The guitar is finished in an attention-grabbing Black Diamond Holographic Sparkle finish that looks incredible on stage. The Lzzy Hale Voyager is a single-bridge position Kramer 85-T humbucker and a single Volume control along with a Floyd Rose 1000 Series tremolo and R2 Locking Nut for rock-solid tuning stability. The three-piece maple neck has an ebony fretboard with lightning bolt inlays, a satin finish for speed, and a Slim "C" profile for comfort. Only a limited run of 300 Kramer Lzzy Hale Voyagers will be made, and a Kramer hardshell case is also included in the package.
"Come meet this bonafide rockstar from outer space! I'm proud to introduce the most out of this world guitar I've ever had in my arsenal. Straight from my inner child, my signature Kramer Voyager is a tribute to my ferocity. Horns high, and sharp as lightning. This little alien creature dreams and screams big. She's love at first flight…and you'll never find another like her!"

Lzzy Hale, who co-founded the GRAMMY-winning hard rock band Halestorm, released their fifth and most recent full-length studio album, Back From The Dead, HERE. Produced by Nick Raskulinecz (Foo Fighters, Mastodon, Alice in Chains) with co-production by Scott Stevens (Shinedown, Daughtry, New Years Day), the band began writing the album pre-pandemic and continued throughout lockdown, and the result "is the story of me carving myself out of that abyss," says Lzzy Hale. "It is a journey of navigating mental health, debauchery, survival, redemption, rediscovery, and still maintaining faith in humanity."
Fronted by the incomparable Lzzy Hale--whom Revolver named "one of the most charismatic, powerful, and captivating vocalists of our time"--with drummer Arejay Hale, guitarist Joe Hottinger, and bass player Josh Smith, Halestorm has earned a reputation as a powerful live music force, headlining sold-out shows, topping festival bills around the world, and sharing the stage with icons including Heaven & Hell, Alice Cooper, and Joan Jett. One of the most celebrated rock bands of the last two decades, Halestorm's music has surpassed a billion streams worldwide and earned them two GRAMMY Award nominations and one win for "Best Hard Rock/Metal Performance."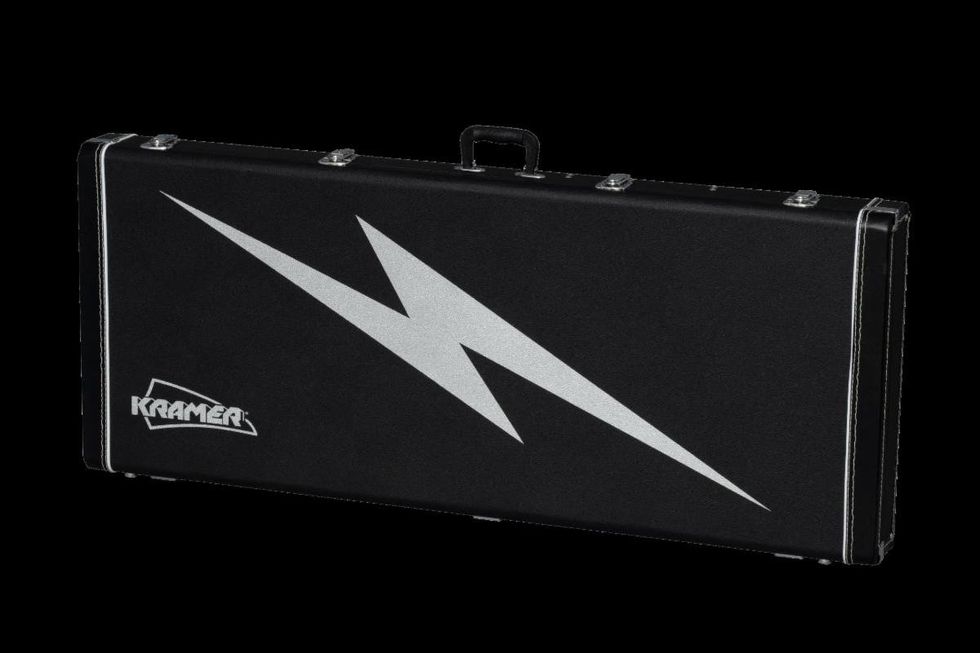 Lzzy Hale Signature Voyager
The Kramer Lzzy Hale Voyager is now available worldwide at all authorized Kramer dealers and on www.KramerGuitars.com.
You could WIN an ASTRO-20 Head from Soldano in this all-new giveaway! Enter before Jan 2, 2024 for your chance to win.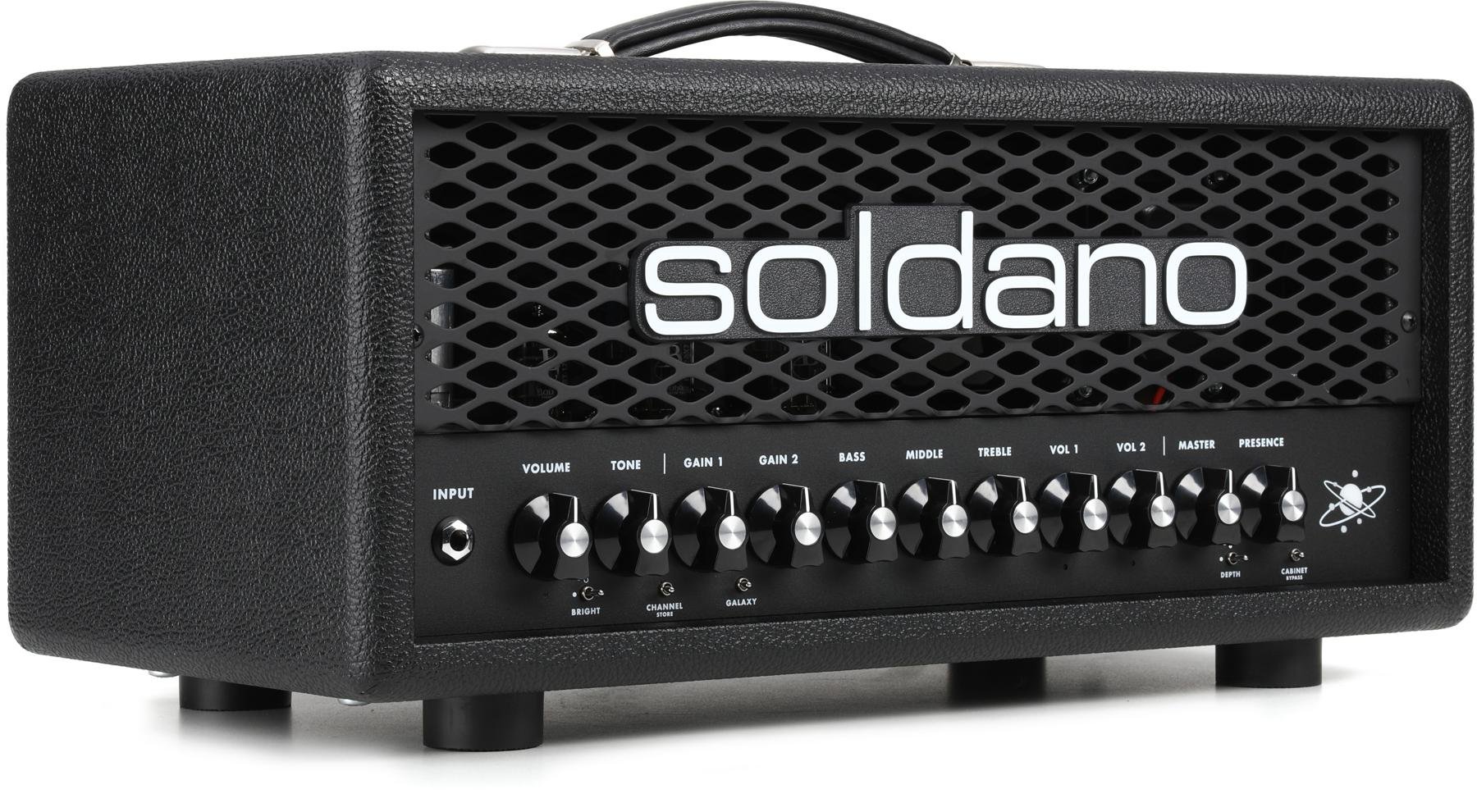 The ASTRO-20 is a 3-channel, 4-Galaxy, Built-In-USA head that combines authentic all-tube tone with features ideal for today's modern guitarist. Mike Soldano designed this sonic powerhouse to be a fully featured versatile 20w guitar amplifier. The ASTRO-20 can also be used as a stand-alone cab-less amplifier ideal for live sound, rehearsal and studio recording sessions, thanks to the DSP powered IR cabinet simulation.
The simple front panel design of the ASTRO-20 lets you save any combination of the channels, Galaxies, and IRs and quickly recall them with the included 4-button MIDI footswitch. The free downloadable Soldano Editor Software makes organizing presets and integrating your own IRs fast and easy.
Soldano