Catalinbread Effects Releases Limited-Edition Dirty Little Secret Red Mod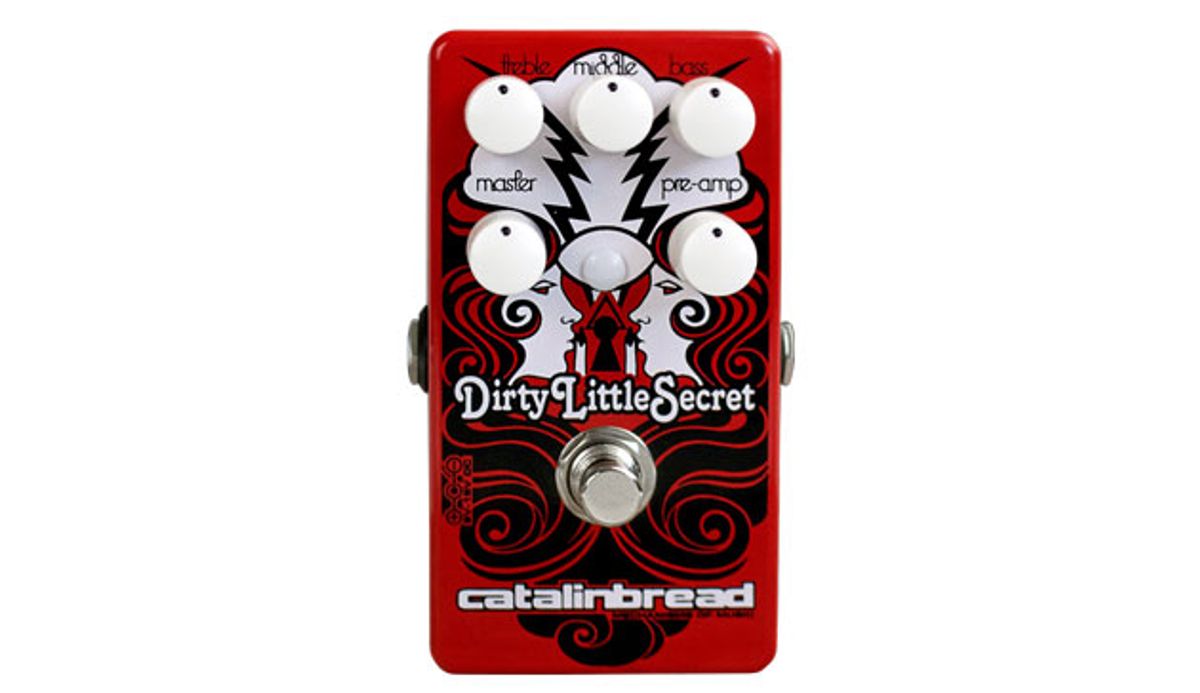 A plexi-style stomp that's limited to only 100 pieces.
Portland, OR (July 2, 2019) -- Catalinbread Effects has released a limited and modded version of their beloved Dirty Little Secret, plexi-style overdrive. There will only be 100 available exclusively through catalinbread.com.
If the classic Dirty Little Secret MkIII is your war-tested Marshall Plexi sidearm, Catalinbread's special Limited Edition DLS Red Mod is a finely-tuned and well-oiled (figuratively, of course) gain machine that was hot-rodded by your friend's uncle's amp wizard cousin. Featuring a more refined set of gain stages that cuts through the low-mids of the original and brings you an extended barrage of punch and clarity, the DLS Red Mod calls shotgun in the truck that is your pedalboard's dirt section. Catalinbread's flagship DLS circuitry has been modified to give you more of everything you love about the original with a touch more blistering, amp-smashing gain across both modes, as well as a more hi-fi EQ section and a fully-balanced—yet still very much Marshall—tonal profile.
Features:
Two distinct voicings: "Super Lead" and "Super Bass" switchable via an internal slider switch.
A full three-knob "treble-middle-bass" tone control complement that reproduces exactly the tone circuits of the Super Lead and Super Bass amps.
Presence trimpot (accessible by removing the bottom plate) that allows you to fine-tune the amount of presence or high treble frequencies that the pedal produces.
Hand-built in Portland,OR
4 year warranty
Retail price of $189.99
Catalinbread Effects is offering the Dirty Little Secret Limited Edition Red Mod for $189.99.
For more information:
Catalinbread Effects