You could WIN the brand new Tone King Royalist MKIII combo in this exclusive giveaway! Enter before October 12, 2023 for your chance to win.
See the Tone King Royalist MKIII in action!
Tone King Royalist MKIIIGuitars used: Shabat Lion STP (Lollar P90) & Les Paul R8 (Lollar Pickups) & Fender NoCaster
The Royalist was the first Tone King amplifier to offer the best elements of British tone and was one of our most beloved amplifiers.

The new Royalist MKIII is a 40-watt, two-channel, all-tube amplifier that expands on that legacy by faithfully reproducing the iconic British tones of that era. Ranging from the sweet, singing JTM45 to the iconic "Plexi" sound, all the way to the raging "Super Lead".

The Royalist MKIII authentically captures the vintage nature of these iconic amplifiers, delivering tones that span from clean to edge-of-breakup, to the bright-crunchy leads found on countless classic rock records that helped shape music history.
Tone King
Josh Scott drops in to chat about all things JHS, going back to his early days doing debunking deep-dives into vintage gear. "I love the mythbusting element of this stuff," he says. "I love telling people … this is not witchcraft…. The tech of a Big Muff is from the '50s."

Thanks to Sweetwater for sponsoring this episode! Head to sweetwater.com for your musical gear needs.
He continues: "I know that we need to feel magic. I like it too.… But I love that element of proving simplicity of all this stuff and making it digestible to younger players and taking the chaos out of decisions. So, for me, that's where the collecting started happening. Everything I'd ever heard anyone say about a pedal, I immediately needed to find the pedal and see if it was true."And while the trio have plenty of inside-baseball stuff to cover, from how they've approached their YouTube content to how they tackle endorsement cold calls to branding—"products are not that important in the long term. Brand is more important than products." But Josh is here to talk about his relaunch of the Ross brand and his YouTube documentary about the brand. The story, he says, is "more important than the pedals even. I just love the stories and stuff."
The pedal circuits were the easiest part of the whole thing. It's awesome to have worked so hard and to see the impact that just a good story has. We got inundated with messages … saying, 'Man, I cried about pedals.'""I just really love the history element," he says later, "so much that it feels like this really natural piece of being able to tell those stories and then move the story forward … One of my favorite things to do is taking some classic thing and replicating it perfectly. Like, I love the science of that."
Mojotone's new pedal kit lineup debuts with four different models, inspired by the classics.
Mojotone's pedal kits include internal diode clipping switches. These switches allow you to tailor your sound via clipping positions.
"Our pedal kits are the perfect blend of innovation and tradition," Michael McWhorter, CEO at Mojotone. "We understand that musicians value both classic tones that have shaped music history and the desire to push boundaries with modern, customized tone. With Mojotone's pedal kits, you get the best of both worlds."
Features
Key Highlights of Mojotone's Pedal Kits:
Entry Level Kit Builders: Spend less time building and more time creating music.
Versatile Sound Options: Explore a range of tones with internal diode clipping switches.
Quality Craftsmanship: Mojotone's reputation for high-quality gear in every component.
Endless Creativity: Mojotone pedal kits are your canvas to craft unique tones that stand out.
BB-OD
$70.00 Smooth transparent gain from boost to overdrive. 3-way voicing switch lets you dial in the articulation from this British born modern legend.
TS-OD
$70.00 The classic green overdrive sound. Hard hitting midrange with multiple diode clipping options to push your tone to the perfect break up point.
RT-OD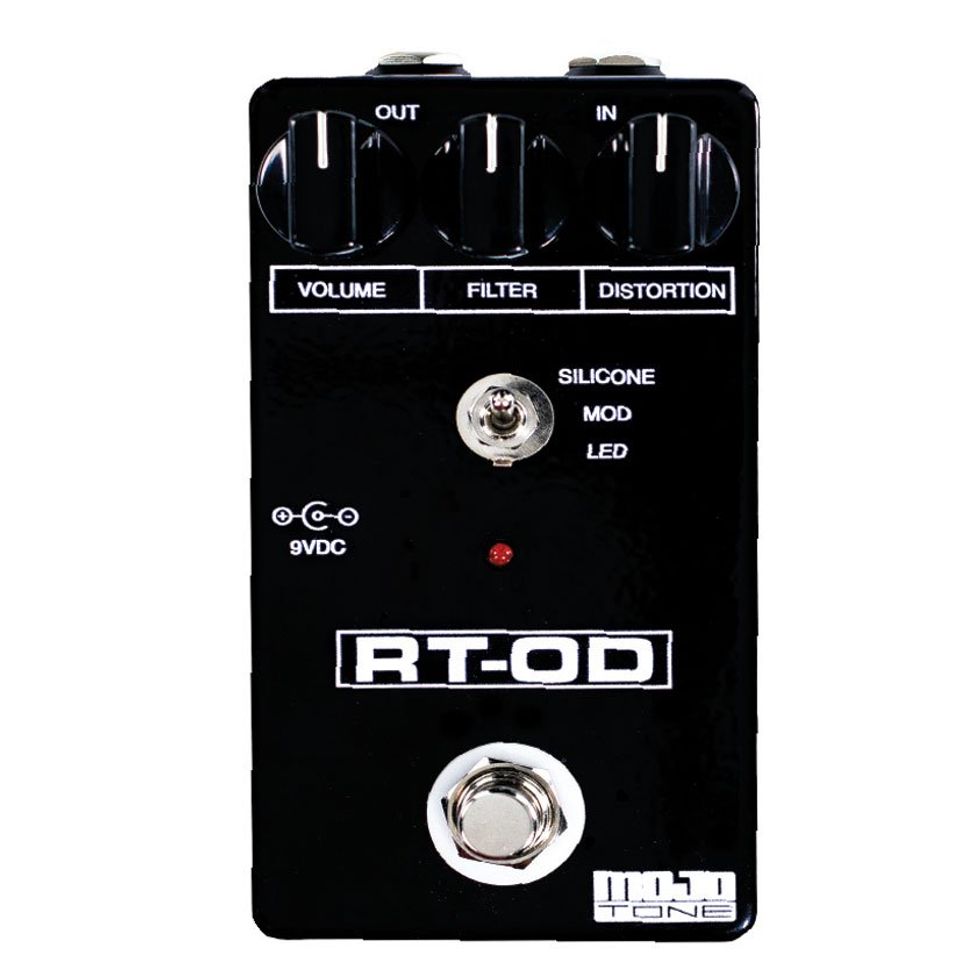 $70.00 Edgy, aggressive distortion with a full sweep filter for tonal variety. Go from punk to thrash with this historic revamp.
BM Fuzz
$70.00 Iconic thick and rich fuzz tones with adjustable mid attack. A plethora of saturation on demand from this Russian inspired juggernaut.
Guitar Pedal Kits By Mojotone for DIY Guitar Effects