Hi Jeff, Thanks for your contribution to Premier Guitar. I look forward to your column each month. It is always the first thing I turn to when I open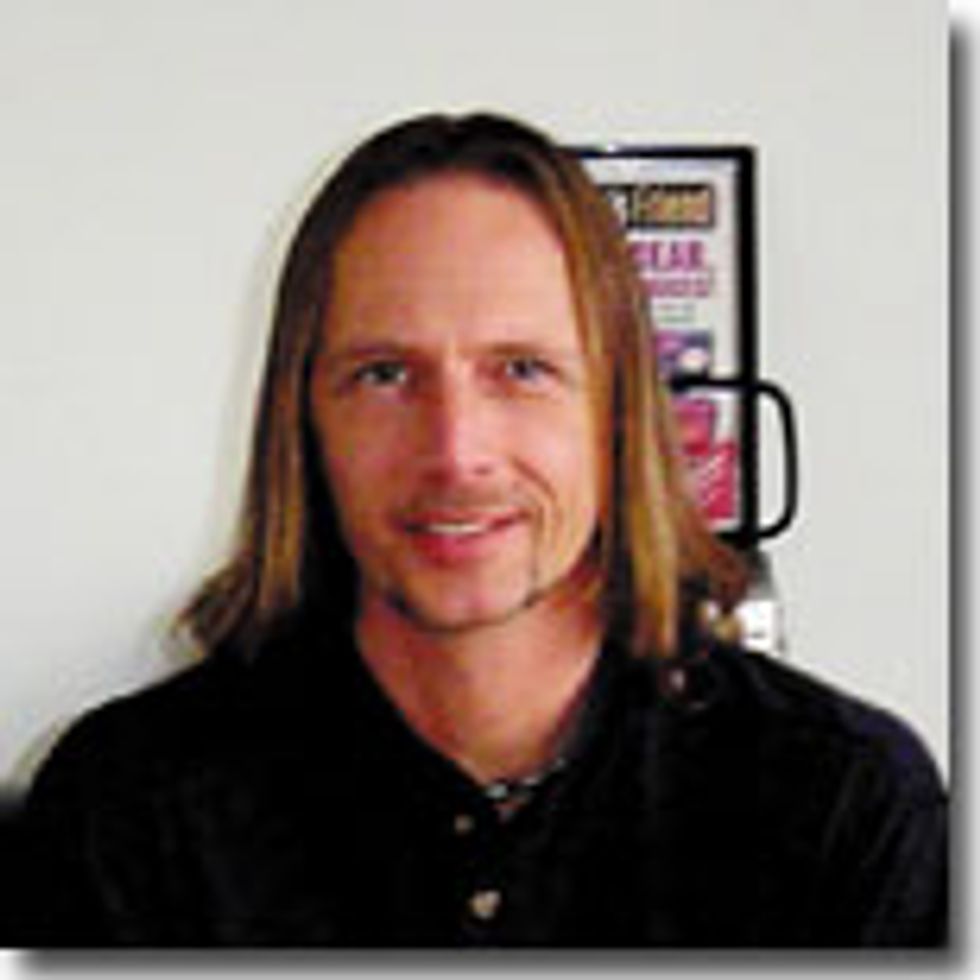 Hi Jeff,
Thanks for your contribution to Premier Guitar. I look forward to your column each month. It is always the first thing I turn to when I open my mail box. I really enjoy working on tube amps and your column has given me great insight on a number of unique issues. Every month I add another tool to my troubleshooting toolbox!

Here is a problem that has vexed me for a while. I have a 1970 Fender Twin with a finicky tremolo circuit. The tremolo works at all depths, but I run into issues with the speed control. The speed control seems to have a bit of a hair trigger. If I start with the speed at 1 there is no oscillation. That condition stays the same as I increase the speed until I get between 4 and 5, at which point the oscillation jumps in at the rate you would expect at that level. As soon as I hit that threshold the oscillation jumps in. I can tweak the knob between 4 and 5 to get speeds I would expect below 5, but it is difficult to fine-tune and the oscillations eventually stall out. I have checked all the solder joints and replaced the opto-isolator, but the problem has persisted. I was considering replacing the speed potentiometer next, but thought it wise to ask Budda first. Why does my tremolo disappear at speed settings below 5?

Thanks!
Brandon

P.S. I reviewed your past columns for some advice on this. The closest thing I found was your comments about weak tremolo in a Twin reissue in your March 2008 column. This seemed a bit different, but maybe not. Anyhow, thanks again!
Hi Brandon,
Thanks so much for reading the column. I'm glad it has helped you in the past, so let me see if I can help you again.
I'm going to bet that your 1970 Twin is not all original, and that sometime within the last 38 years it has been serviced. Okay, I'm not clairvoyant; it's just that the odds are in my favor. My guess is that for whatever reason, at some point in time, the Speed control has been replaced. At 3 megohms, the correct value is not very standard and may have been replaced with a more readily available 1 megohm. While a 1 megohm pot will change the range of speed that the oscillator circuit can produce, the problem that you're experiencing comes from the taper of the replacement pot. My guess is that the replacement pot is a 1M-A, which should be a standard 1 megohm audio taper pot used for the volume control in most amps. The correct pot would be a 3MRA; a 3 megohm reverse audio pot. Let me try to explain the different tapers found in some typical pots.

The resistance value of an audio taper pot changes very slowly in the beginning as the wiper is moved from the counter clockwise (zero) position. As the knob is turned, the rate of resistance increases as the wiper moves closer to the clockwise (ten) position. This means that while the resistance of the pot may only change 100 ohms between 0 and 1, it may change 1000 ohms from the 1 to 2 setting. It is generally a logarithmic function, which is why an audio taper pot is also referred to as a "log" or logarithmic taper pot.
The next type is linear taper. This simply means that the resistance change from say 2 and 3 on the knob is the same as it will be between 3 and 4, 5 and 6, etc. This would have been a better choice for the speed control than a standard audio taper, but still not the correct choice.
The pot that needs to be installed in the amp for proper operation is a reverse audio taper. This is usually a custom taper and is used when the resistance change needs to happen quickly in the early stages of rotation. Where the resistance of a standard audio taper pot changes slowly between 0 and 1, the resistance of a reverse audio taper pot changes very quickly in that area; the rate of change becoming less and less as the control is rotated clockwise. The tremolo oscillator circuit needs a good bit of change in the early stages of the control setting, while I'm betting the pot that has been installed in the amp is giving it just the opposite.
Change the pot to the proper value and taper and be sure to re-install the 100k resistor that is attached to the rear of the pot. You'll be amplitude modulating by the numbers in no time.
---
Jeff Bober
Co-Founder and Senior Design Engineer – Budda Amplification
jeffb@budda.com
www.budda.com
©2007 Jeff Bober
Looking for more great gear for the guitar player in your life (yourself included!)? Check out this year's Holiday Gear Finds!
Created in collaboration with legendary guitarist George Lynch of Dokken and Lynch Mob fame, the Mr.Scary Mod adds an adjustable tube gain stage and an onboard Deep control, which together are designed to enable an amp to have increased sustain while still retaining note definition and dynamics.
LegendaryTones, LLC today announced production availability of its new Mr. Scary Mod, a 100% pure tube module designed to instantly and easily expand the capabilities of many classic amplifiers with additional gain and tone shaping. Created in collaboration with legendary guitarist George Lynch of Dokken and Lynch Mob fame, the Mr.Scary Mod adds an adjustable tube gain stage and an onboard Deep control, which together are designed to enable an amp to have increased sustain while still retaining note definition and dynamics.
Originally released as the Lynch Mod in February 2021, the updated Mr. Scary Mod features the same core circuit as the Lynch Mod but is now equipped with a revised tube mix combo per George's preference as well as a facelift in a newly redesigned electro-galvanized steel enclosure. As with the Lynch Mod, each run will be limited and the first run in Pumpkin Orange with Black hardware is limited to just 150 pieces worldwide.
​The Mr. Scary Mod adds an adjustable tube gain stage on top of the cathode follower position, keeping note definition and articulation while further increasing sustain. Each Mr. Scary mod is meticulously built by hand in the USA, one at a time, and tuned using high-grade components. Equipped with a single ECC81 (12AT7) in the first position and ECC83 (12AX7) in the second, the Mr. Scary Mod can clean up beautifully when rolling down your guitar's volume, and still adds scorching gain when you roll it back up. This is a gain stage that's been tuned and approved by the ears of the maestro George Lynch himself.
"The Mr. Scary Mod excels with dynamics and is incredibly touch-responsive, allowing me to shift from playing clear, lightly compressed cleans to full-out aggressive sustain and distortion –and control it all simply by varying my guitar's volume control and picking," said GeorgeLynch. "In many ways, it's an old-school approach, but it's also so much more natural and expressive in addition to being musically fulfilling when you can play both the guitar and amp dynamically together this way."
The Mr. Scary Mod installs in minutes, is safe and effective to use, and requires no special tools or re-biasing of the amplifier. Simply insert the module into the cathode follower preamp position of compatible amplifiers (includes Marshall 2203/2204/1959/1987 circuits) and

immediately get the benefit of enjoying a hot-rodded amp that delivers all the pure harmonic character that comes with an added pure tube gain stage. The handmade in the USA Mr. Scary Mod is now available to order for $319.
For more information, please visit legendarytones.com.
October Audio has miniaturized their NVMBR Gain pedal to create two mini versions of this beautifully organic-sounding circuit – including an always-on gain device.
The NVMBR Gain is a nonlinear amp that transitions gracefully from clean boost to overdriven tones. Volume increases from just over unity to about 10db before soft-clipping drive appears for another 5db of boost. Its extraordinary ease of use is matched by outstanding versatility: you can use it as a clean boost, push a stubborn amp into overdrive or create a just-breaking-up sound at any amp volume.

October Audio's new family of mini NVMBR Gain pedals includes a switchable version that allows you to bypass the effect: one option features brand logo pedal graphics, while the other sports a fun "Witch Finger" graphic with a Davies knob as the"fingernail".
The second version in the new lineup is an always-on device featuring the Witch Finger graphic and Davies knob, with the same NVMBR Gain circuit that lies at the core of the switchable version.
Features:
Knob controls gain and clipping simultaneously
Stunning silver hammertone finish
Switchable versions are true-bypass, available with classic or witch finger graphics
Authentic Davies knobs, including the "fingernail"
9V center negative power supply required
Dimensions: 3.63 x 1.50 x 1.88 in​
Witch Finger (always on NVMBR Gain) demo
​All October Audio pedals are assembled in Richmond, VA, and available for purchase directly through the online shop. Street price is $109 for NVMBR Gain footswitch versions and $89 for the always-on device.
For more information, please visit octoberaudio.com.