Esoterica Electrica: An Axe to Grind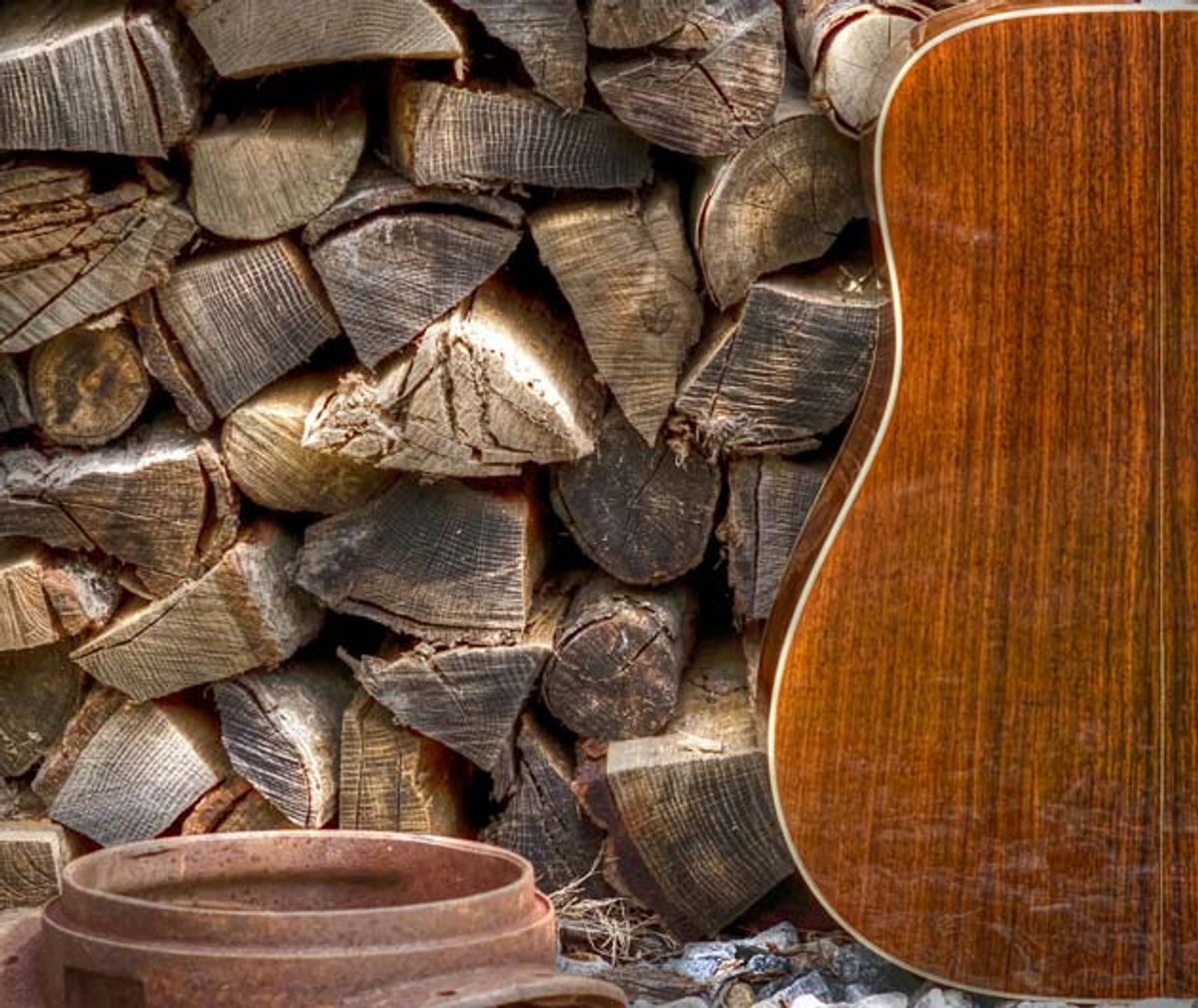 Jol Dantzig draws a parallel between the closing of U.S. "axe" factories and U.S. axe factories.
Not too far from where I live in New England, an old factory sits quietly alongside the Farmington River. Once upon a time, it was the pride of the townspeople. The company employed most of the town and the products made there were of superior quality and sold around the world. Those were the good times, but now they're gone. Various groups of business people have tried to revive and repurpose the old mill over the years—none to any good effect. There are still some tenants inside and a few businesses continue to turn out some product. But for the most part, bitter and defeated ghosts walk the hallways.
The surrounding town and community was essentially created in 1826 when 24-year-old Samuel W. Collins, his younger brother David, and their cousin William bought a few acres along the river and started the Collins Axe Company in an old grist mill on the property. As the company prospered, the town—now known as Collinsville—grew with it. Collins built more than 190 homes for the workers and a firehouse to protect his mill. For decades it seemed like little could go wrong and the workers felt secure. Collins axes enjoyed a fine reputation for quality, but eventually, changing times and market forces slowly eroded profits and something had to be done. The company changed hands, the new owners shifted to Asian production to remain competitive, and the town never recovered.
I thought about another old axe factory today while cutting up some kindling for the wood stove that heats my shop. The small Fayette R. Plumb Company hatchet I use almost every day still feels good in my hand. Its hickory handle is burnished smooth from decades of use. Most of the original finish on the handle has worn off, and the gold-foil Boy Scout seal is tattered and illegible, but I've had this tool since 1963 when I joined the Scouts at age 11. Somehow, it has followed me through countless moves back and forth across the country, but I've taken it for granted. Even though I have worked in similar factory buildings and shops my entire life, I've rarely thought about the lives and families of the craftspeople who fashioned my little hatchet.
This tool company can be traced back to Jonathan Yerkes, who had been an established Moreland, Pennsylvania, toolmaker since 1856. Yerkes moved to Philadelphia and partnered with a young man named Fayette Plumb in 1887. Eventually, Plumb bought out his partner and the name was changed to the Fayette R. Plumb Company. The company's tools were made to work and made to last. Over the next hundred years, they manufactured fine tools in Philadelphia until the company was consolidated with the Cooper Group and manufacturing was shifted primarily to China to cut costs.
How will they feel when they see a familiar guitar with an old name that didn't pass through their hands?

So what does this have to do with guitars? Aside from being the slang term for a guitar, the axe and the factories that make them have followed the same arc we've seen in our industry. It goes something like this: Early innovation, hard work, community, and growth—then a decline and an off-loading of production to foreign shores.
It was just yesterday that I received the news about another old mill shutting down nearby. I worked there for 15 years building guitars under many brand names. You might even own one. I thought about all the people I knew there. Many worked their entire adult lives making instruments in that building. They grew up, got married, had children, and some of their kids later worked there as well. Much of their identity is tied up with making guitars and music. How will they feel when they see a familiar guitar with an old name that didn't pass through their hands?
You can still buy a Plumb or Collins axe, but they aren't made by anyone remotely related to the original crews. Like so many products once made in this country, axes are much cheaper to manufacture in places like Mexico and China. Will those tools stand the test of time? Now, I don't doubt that the people who toil in those foreign factories are fine folks. They deserve a shot at a better life, just like our ancestors did here. It only makes me sad that what remains of all their efforts are the vintage tools that will probably outlive you and me.
Interestingly, my particular Plumb hatchet uses an epoxy resin to attach its head to the handle. The process—which Plumb patented on September 2, 1958—is said to reduce the vibration of the tool overall. That epoxy is still doing its job today, 50 years later. Now, if you'll excuse me, I have an axe to grind.