See the guitars, amps, and effects used by Billie Joe Armstrong, Mike Dirnt, and Jason White on Greenday's spring 2013 "99 Revolutions' tour in support of their three latest albums, 'Uno,' 'Dos,' and 'Tre'.'
Mike Dirnt's P Basses
Some other P basses that Dirnt has on this run are a white one with leopard print pickguard (hand painted by Dirnt's tech Eden Galindo), an Olympic white relic'd bass with a Connecticut pin-up girl sticker (the one that had its body snapped the lower bout just below the pickup cavity during the I Heart Radio smashing), an all-black model (with matching black headstock, pickguard, and a black-finished maple neck) with a rosewood fretboard. All of Dirnt's signature basses and other P basses handle newer material from Warning all the way up to and including Uno, Dos, and Tre'. Since they are all P basses with different cosmetics, Galindo said that Dirnt will rotate through his basses and go with whatever he's feeling or wants to play.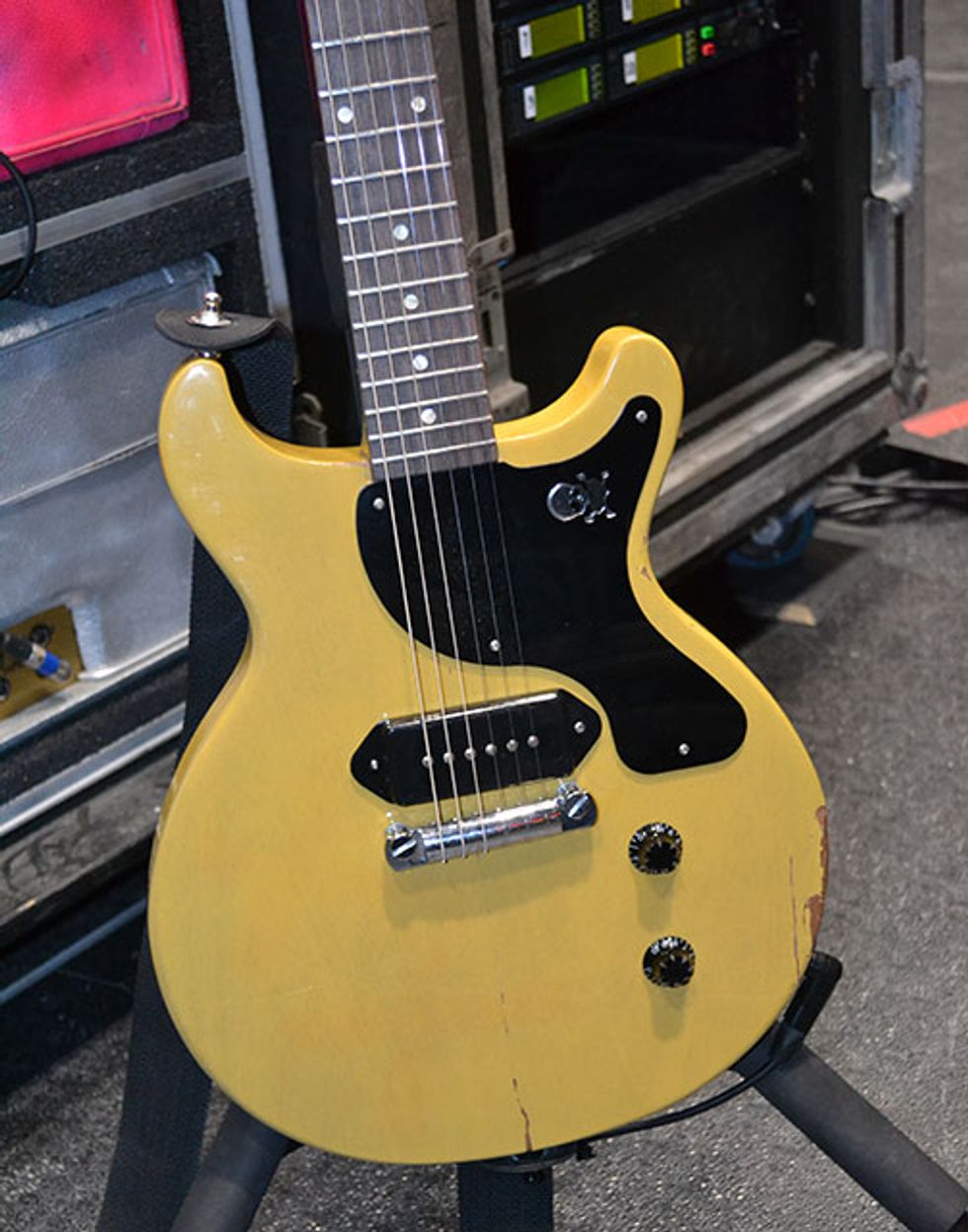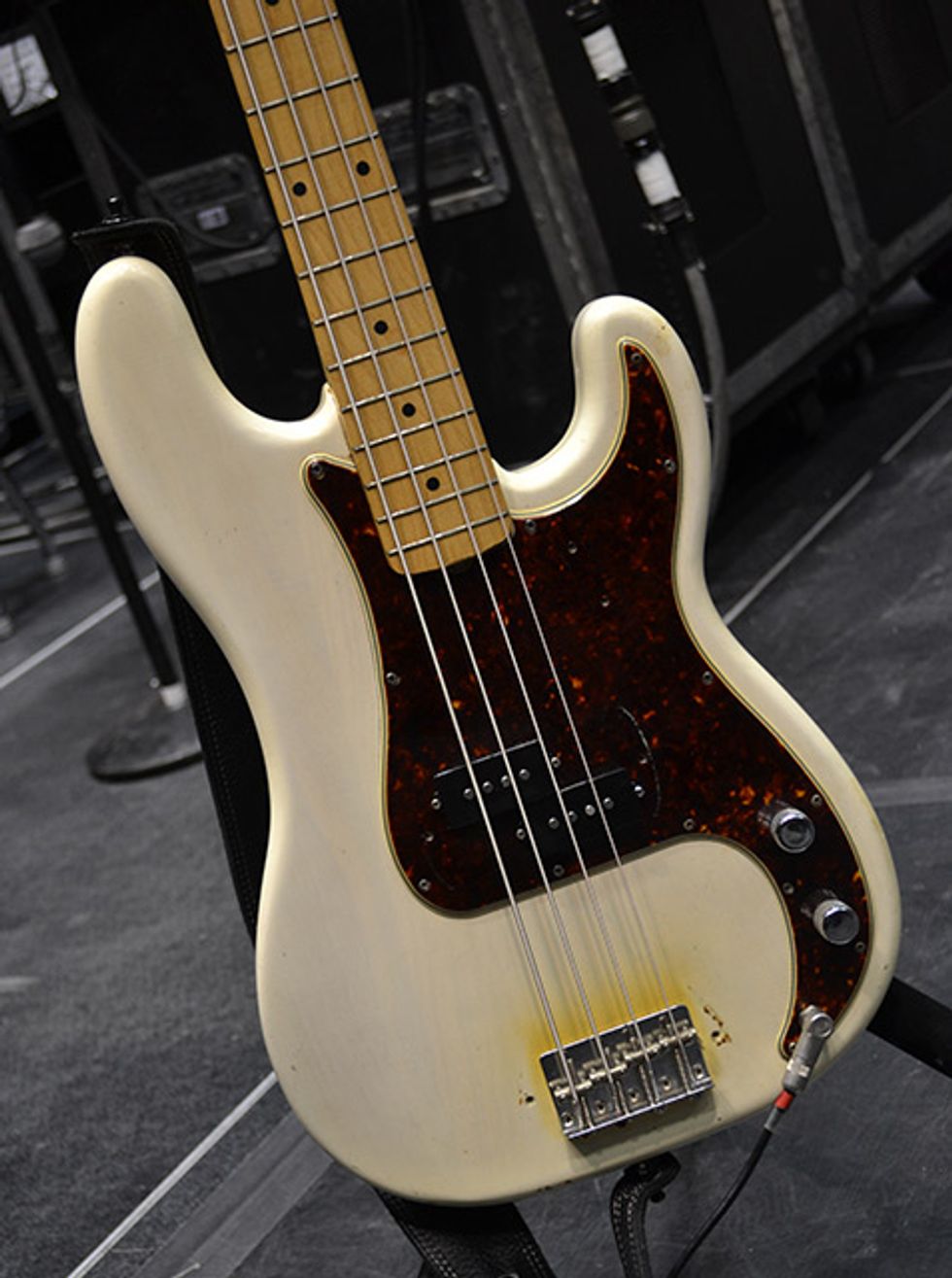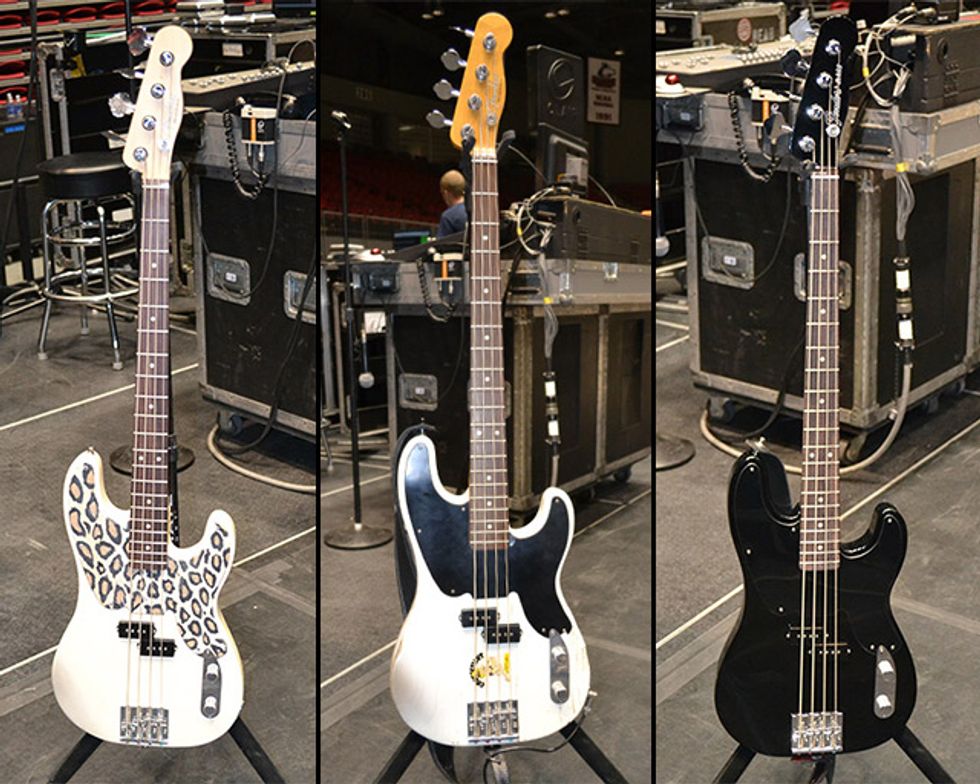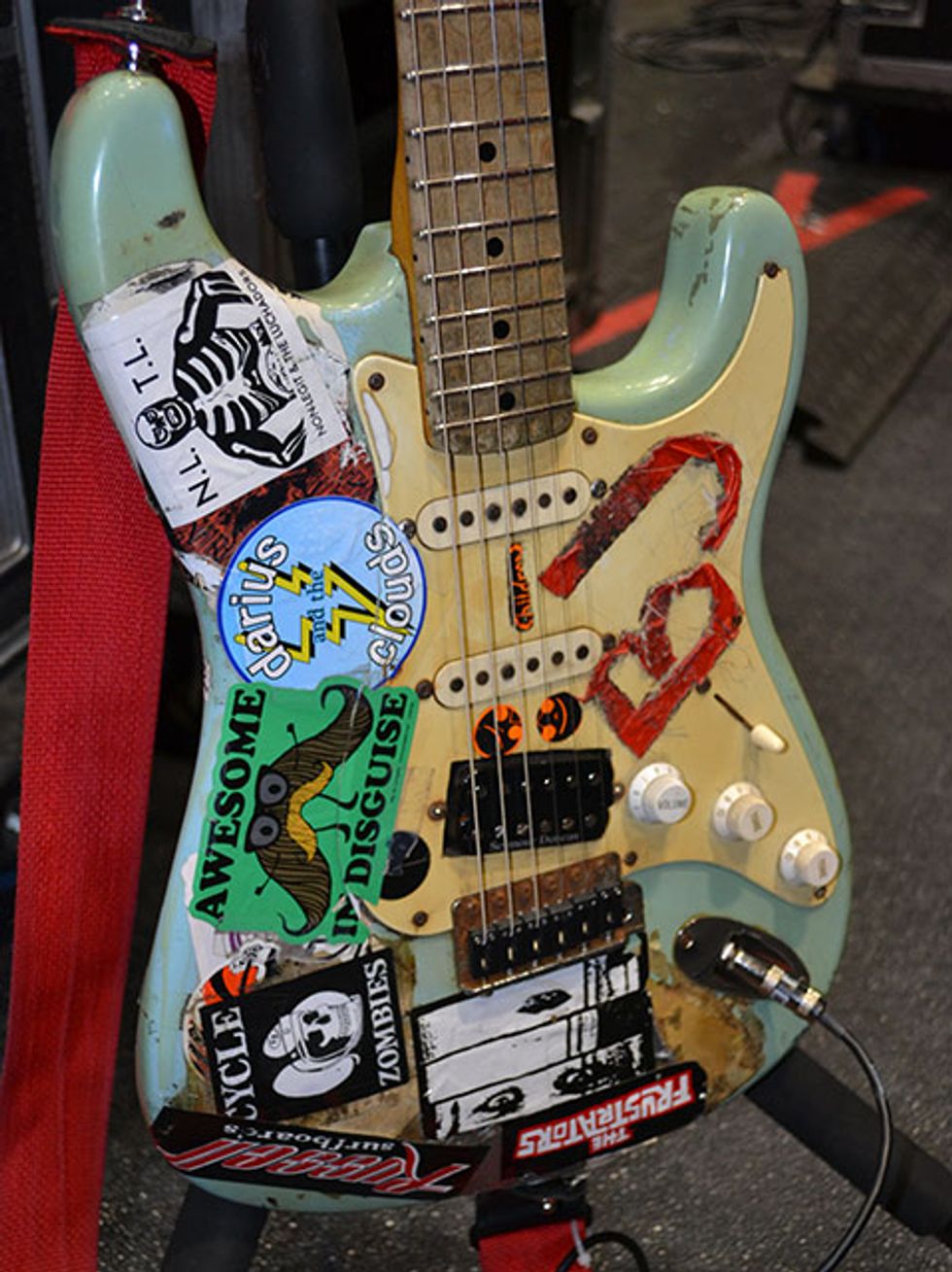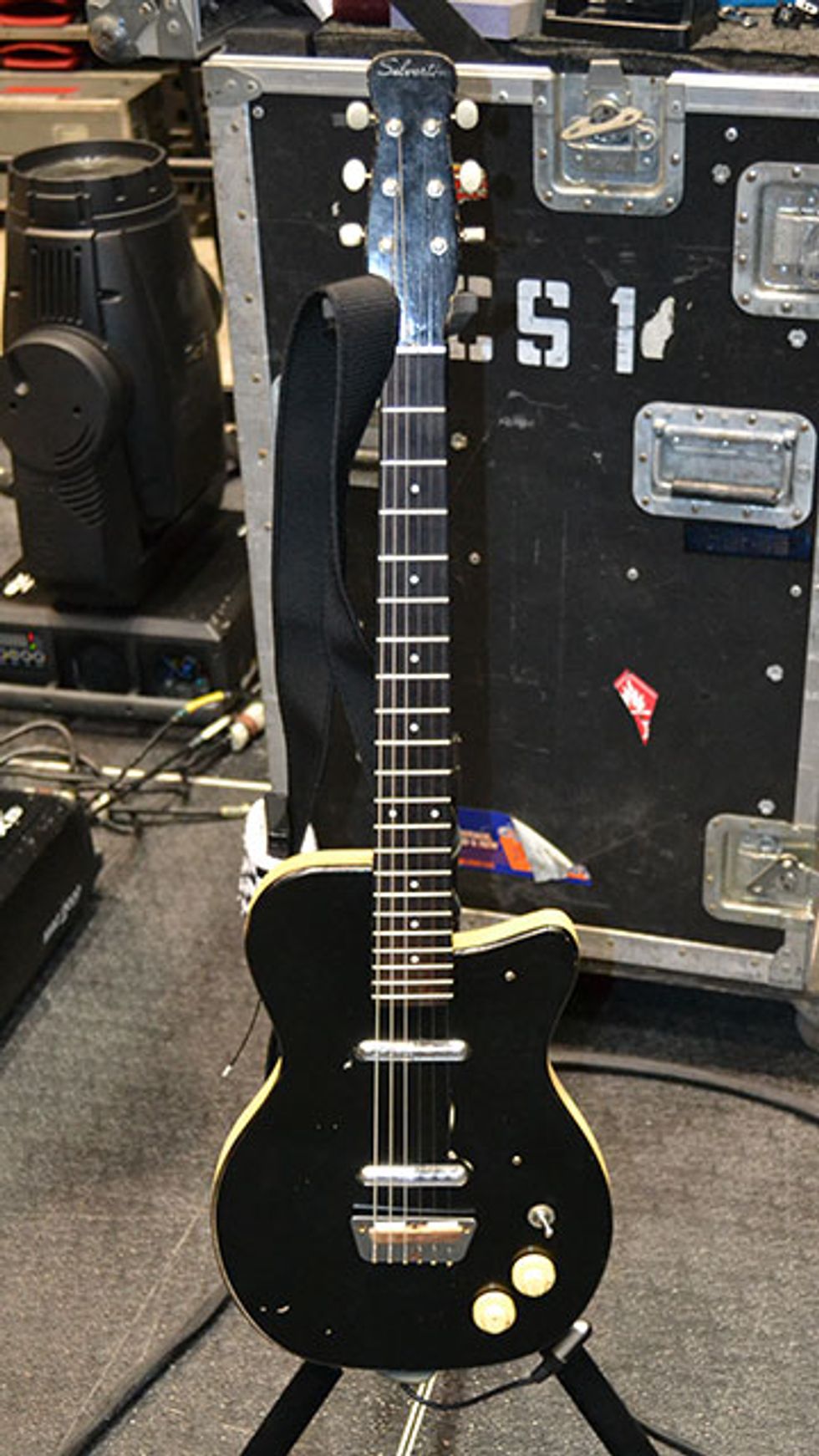 Also! Click here to watch our video Rig Rundown with Green Day's guitar techs.