See the guitars, amps, and effects used by Billie Joe Armstrong, Mike Dirnt, and Jason White on Greenday's spring 2013 "99 Revolutions' tour in support of their three latest albums, 'Uno,' 'Dos,' and 'Tre'.'
Billie Joe's Cabinets
Both heads and the CAE 3+ SE run through two Marshall 1960B cabinets that are equipped with Celestion Vintage 30s. The cabs are situated on the back of the stage behind Tre' Cool's drum riser and face away from the stage so there is no bleed over into the vocal mics. There is one cab onstage behind Armstrong that is live and that helps him finesse feedback on songs like "Welcome to Paradise."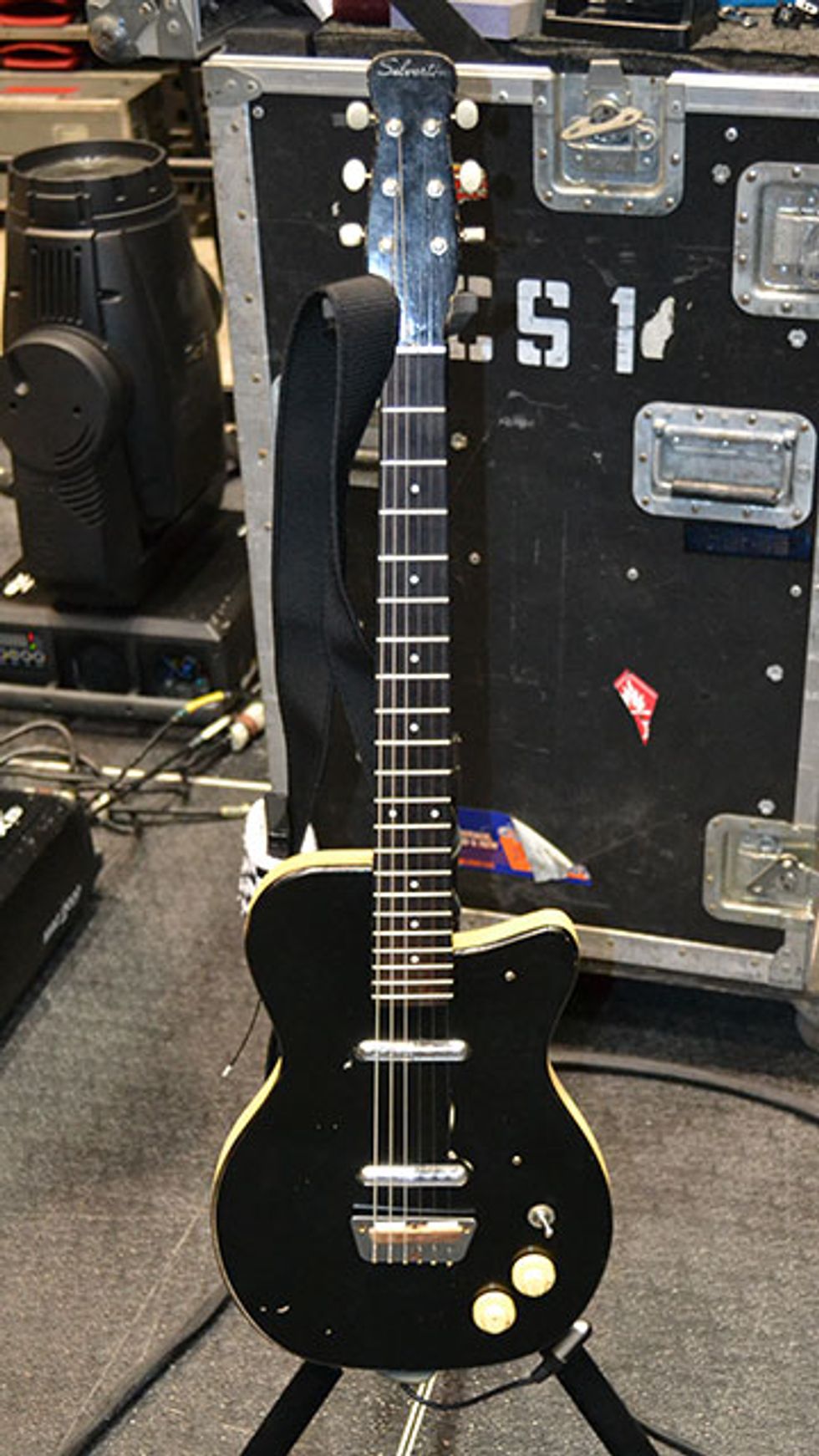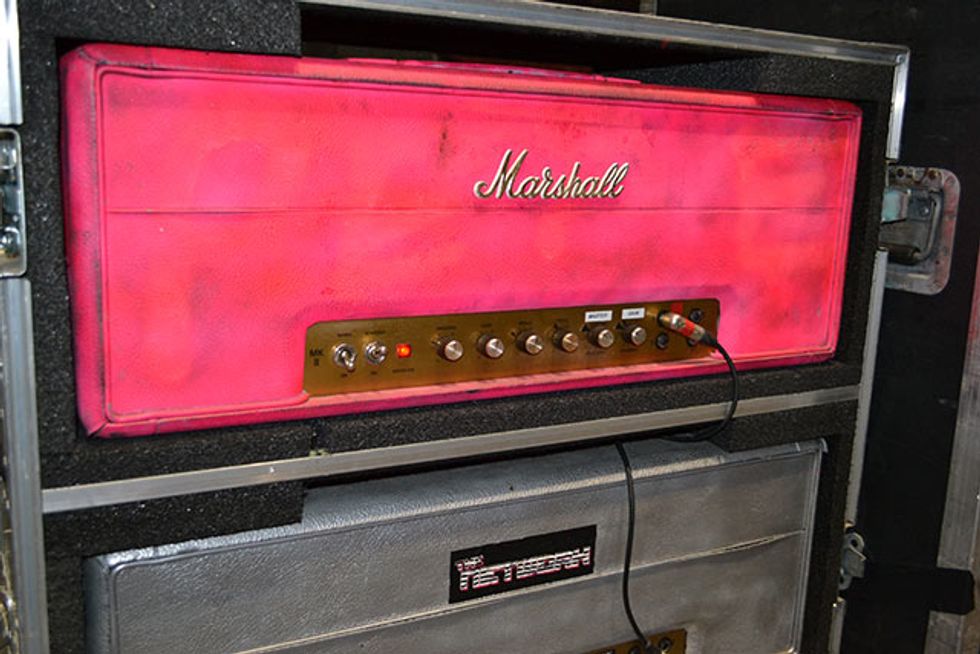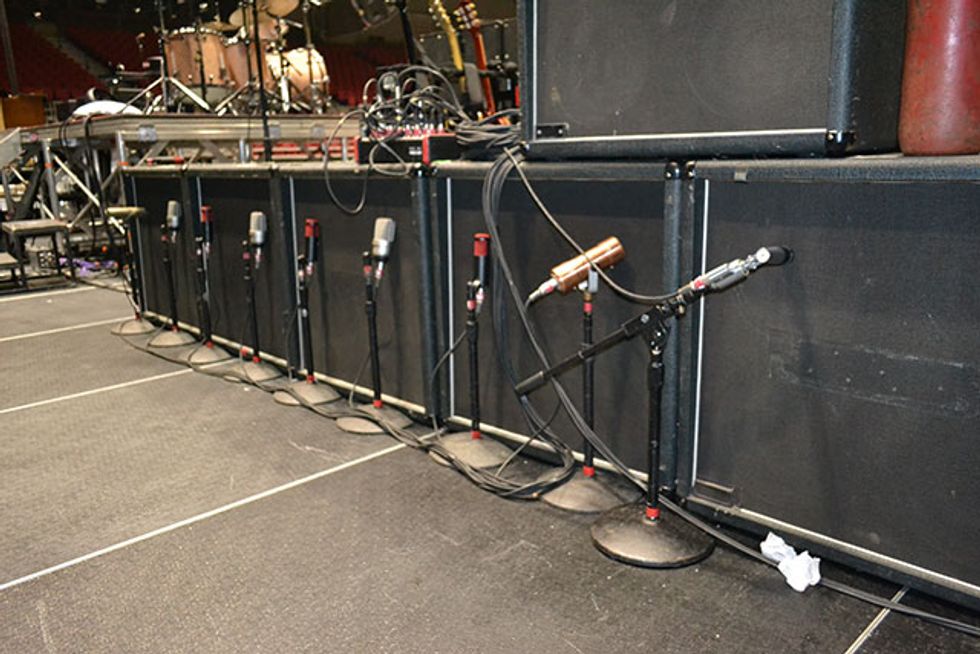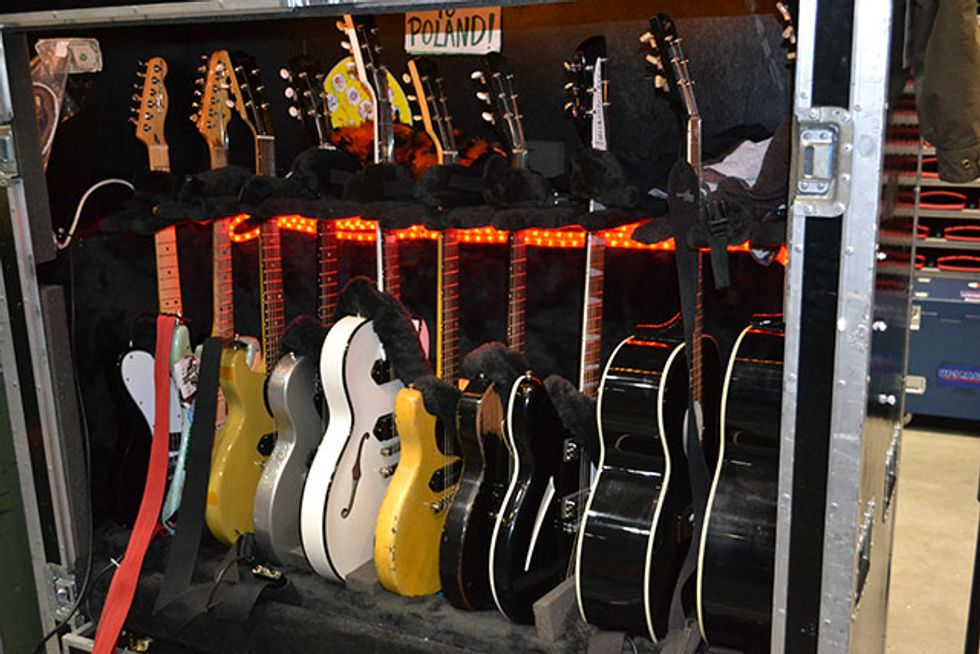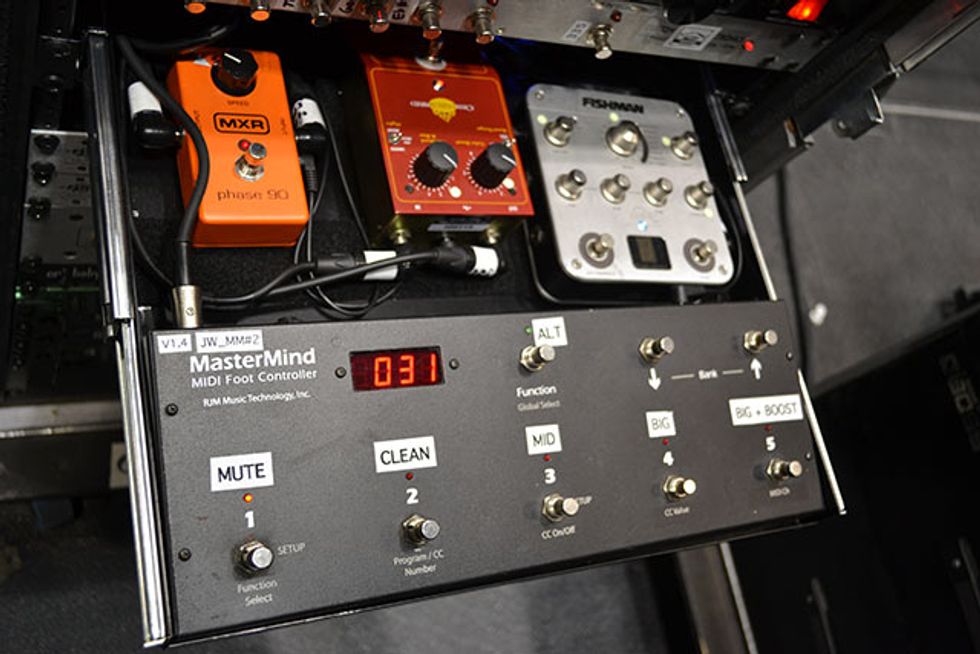 Also! Click here to watch our video Rig Rundown with Green Day's guitar techs.