See the guitars, amps, and effects used by Billie Joe Armstrong, Mike Dirnt, and Jason White on Greenday's spring 2013 "99 Revolutions' tour in support of their three latest albums, 'Uno,' 'Dos,' and 'Tre'.'
Jason White's Effects
For White's Big Effect patch, he prefers to use a Chandler Limited Little Devil Colored Boost. Also in his rack is a Dunlop Crybaby Rack Module (with remote foot controller onstage) and a rackmount Line 6 Echo Pro (set to a basic eighth note triplet), and both are used on White's solo for "Boulevard of Broken Dreams." Other pedals in his rack (but not actively hooked up) are a MXR Phase 90 and a Boss PS-6 Harmonist. The Shure R4D+ wireless units go into a RJM iS-8 White's tech Chris Schleyer to switch between eight guitar inputs, which then splits off into either the CAE 3+ SE preamp or Marshall heads and the RJM RG-16 switcher and MasterMind MIDI controller that engage the four main presets that Jason uses.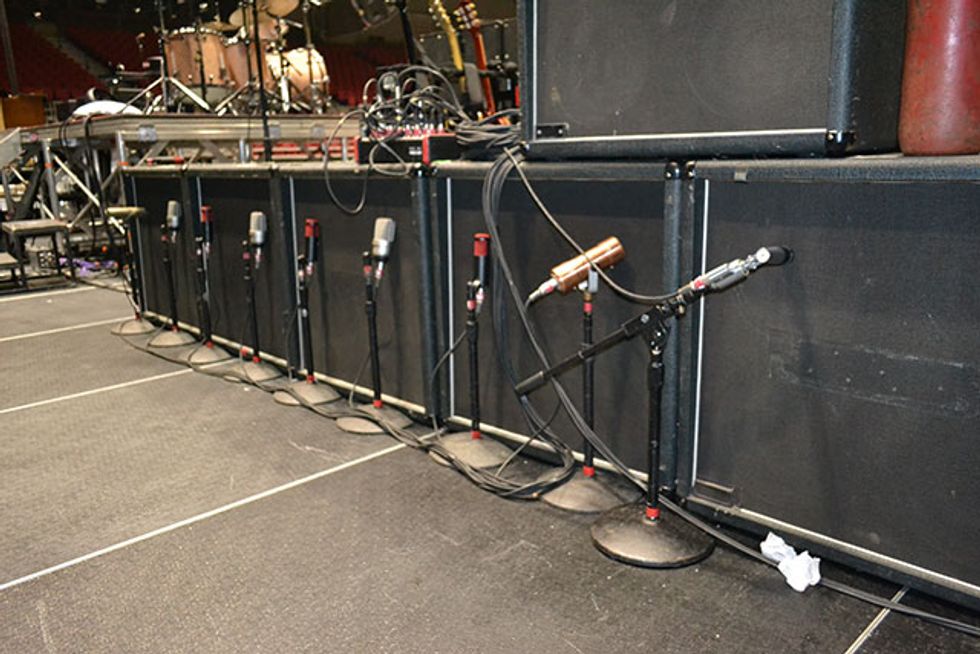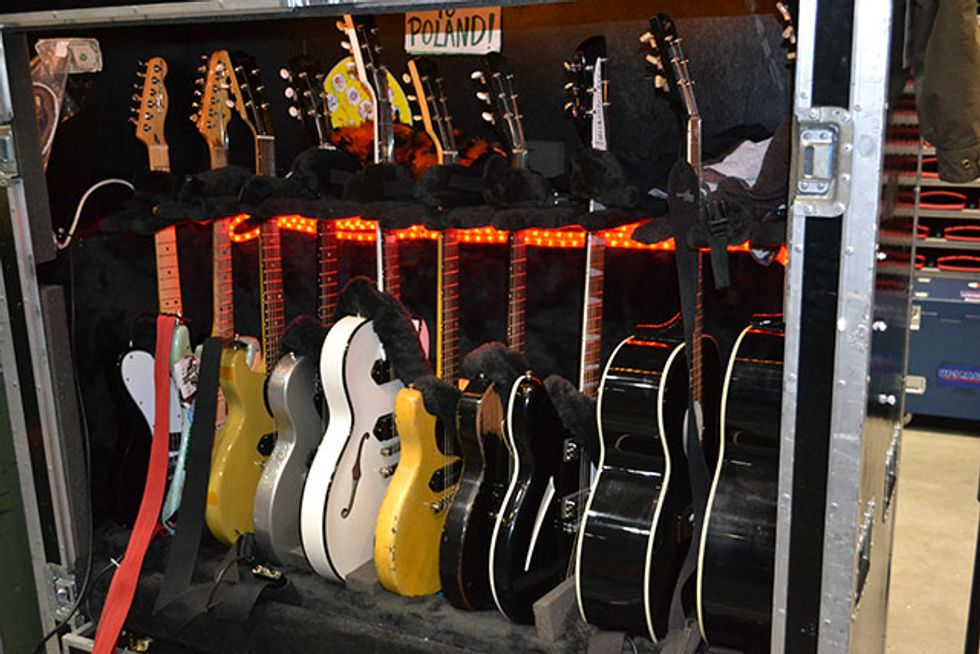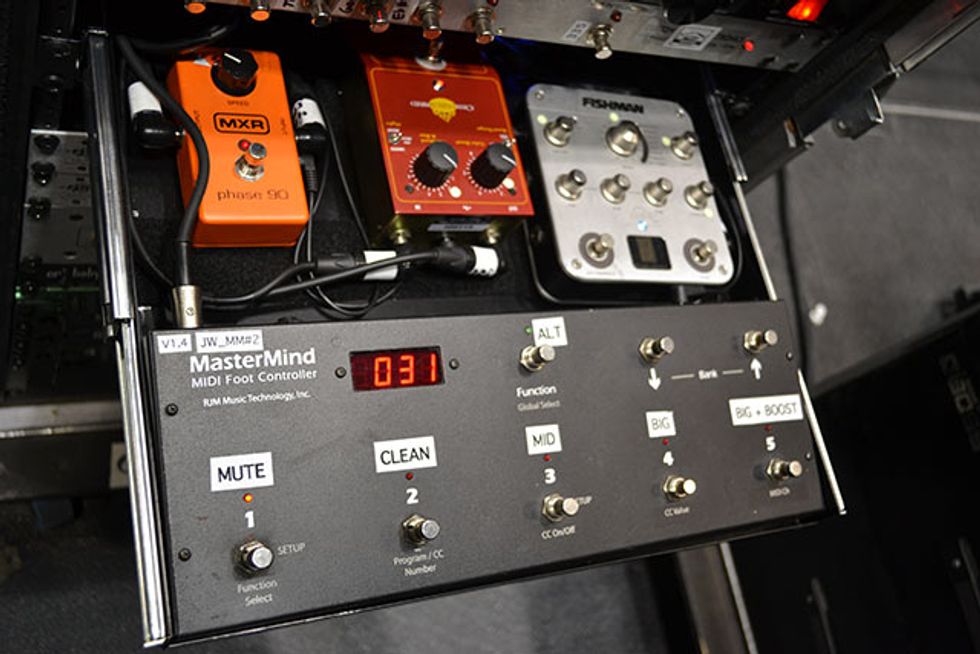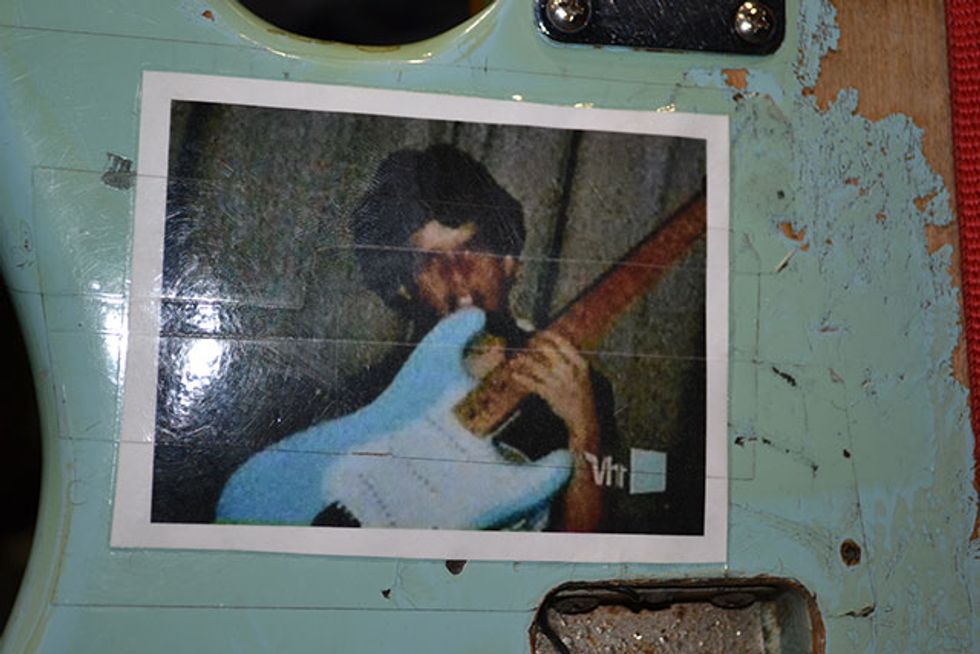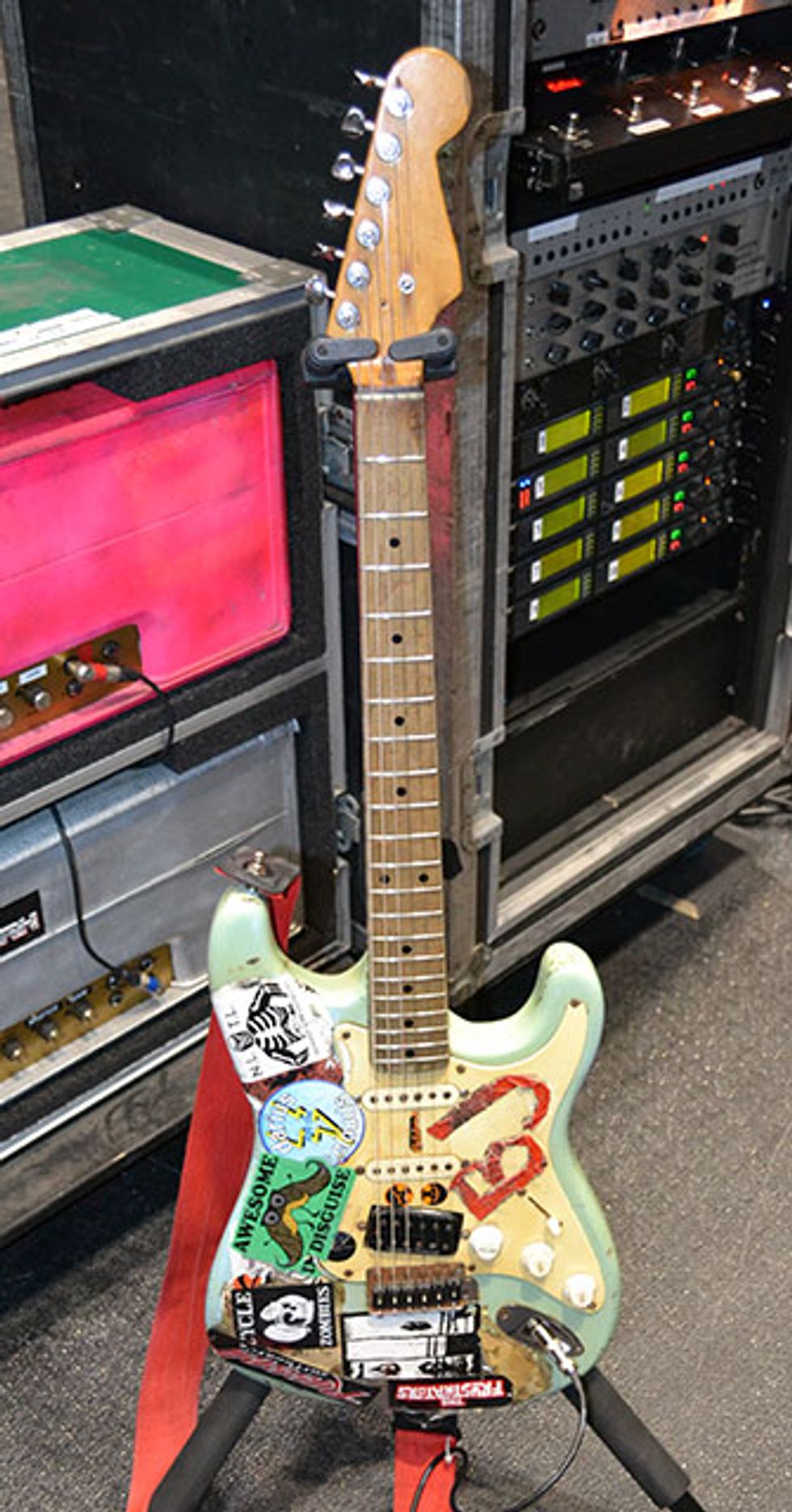 Also! Click here to watch our video Rig Rundown with Green Day's guitar techs.