See the guitars, amps, and effects used by Billie Joe Armstrong, Mike Dirnt, and Jason White on Greenday's spring 2013 "99 Revolutions' tour in support of their three latest albums, 'Uno,' 'Dos,' and 'Tre'.'
Jason White's Gibson Les Pauls
Another favorite is White's Gibson Les Paul that he uses on "American Idiot"'s "Letterbomb" and any of the band's newer material that White takes lead guitar duty because the LP's humbuckers help cut through the mix better. On the LPs, he uses Ernie Ball Hybrid Slinky .009-.046 so he can have smaller gauges for soloing, but still have beefier gauges up to for open and power chords (the rest of the guitars are outfitted with Ernie Ball Slinky .010-.046 strings and he uses Dunlop Tortex .73 picks). For the '90s material, White counts on his black Gibson Les Paul that is tuned to Eb.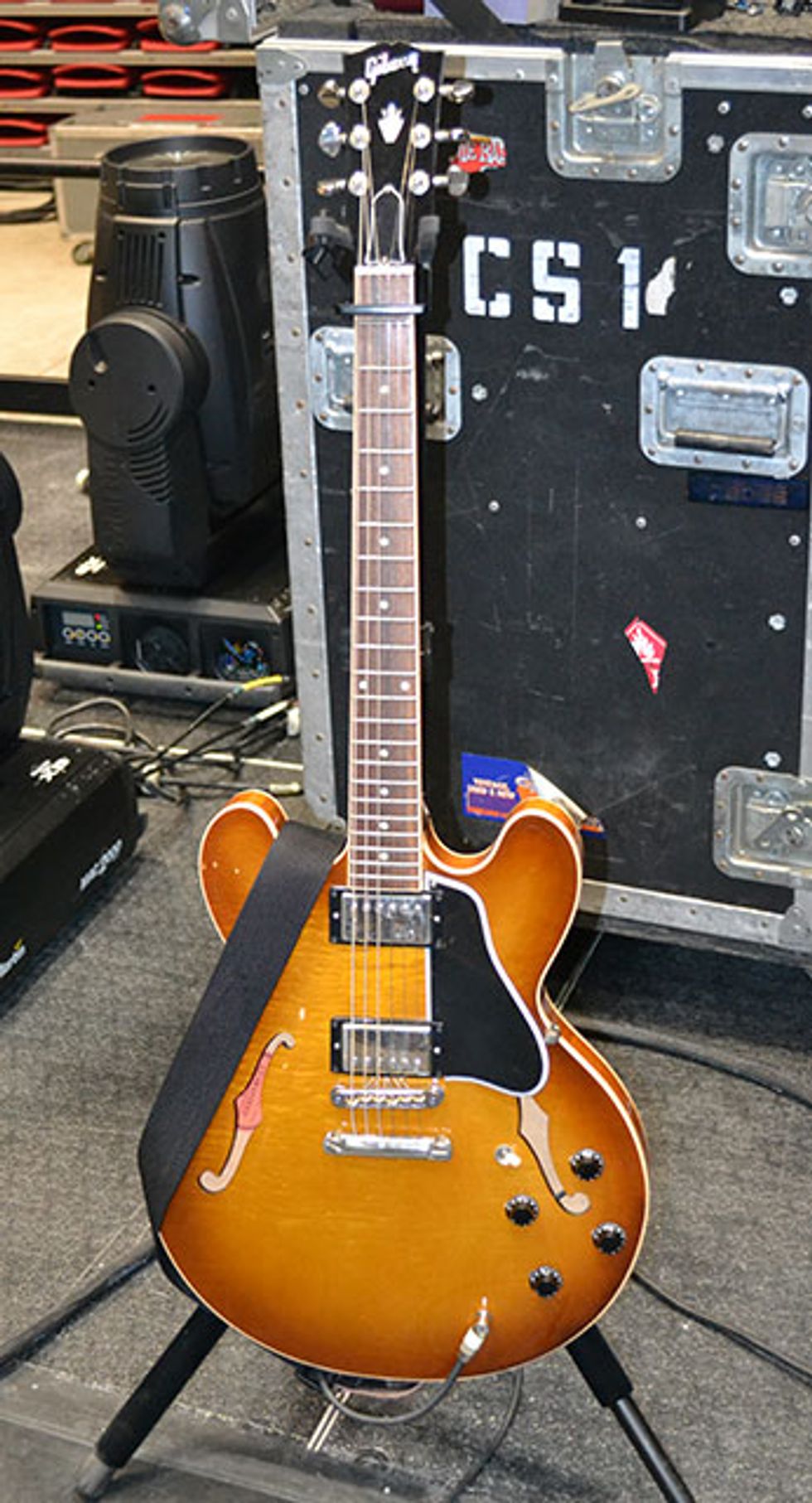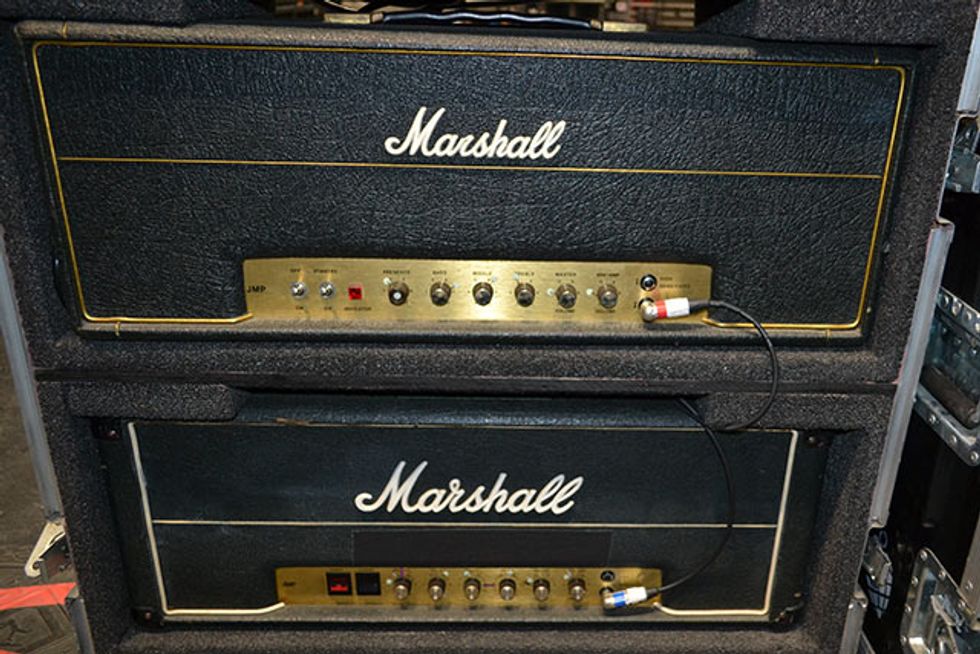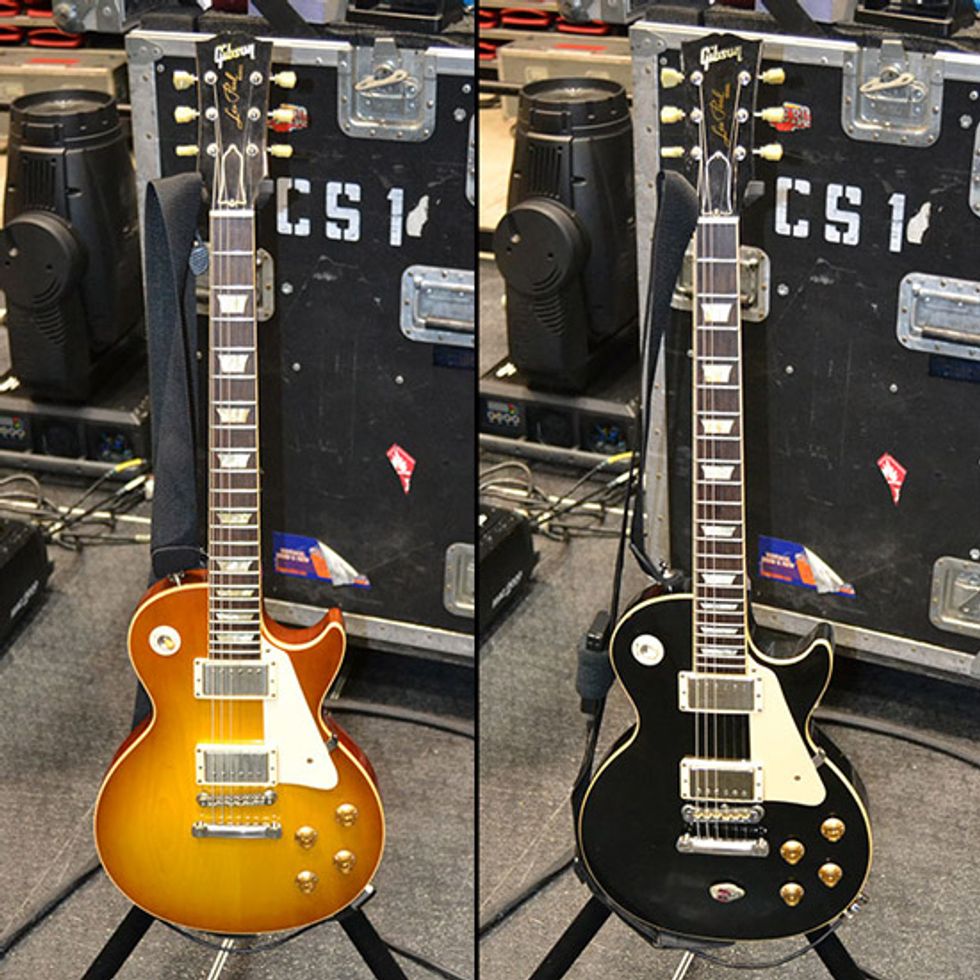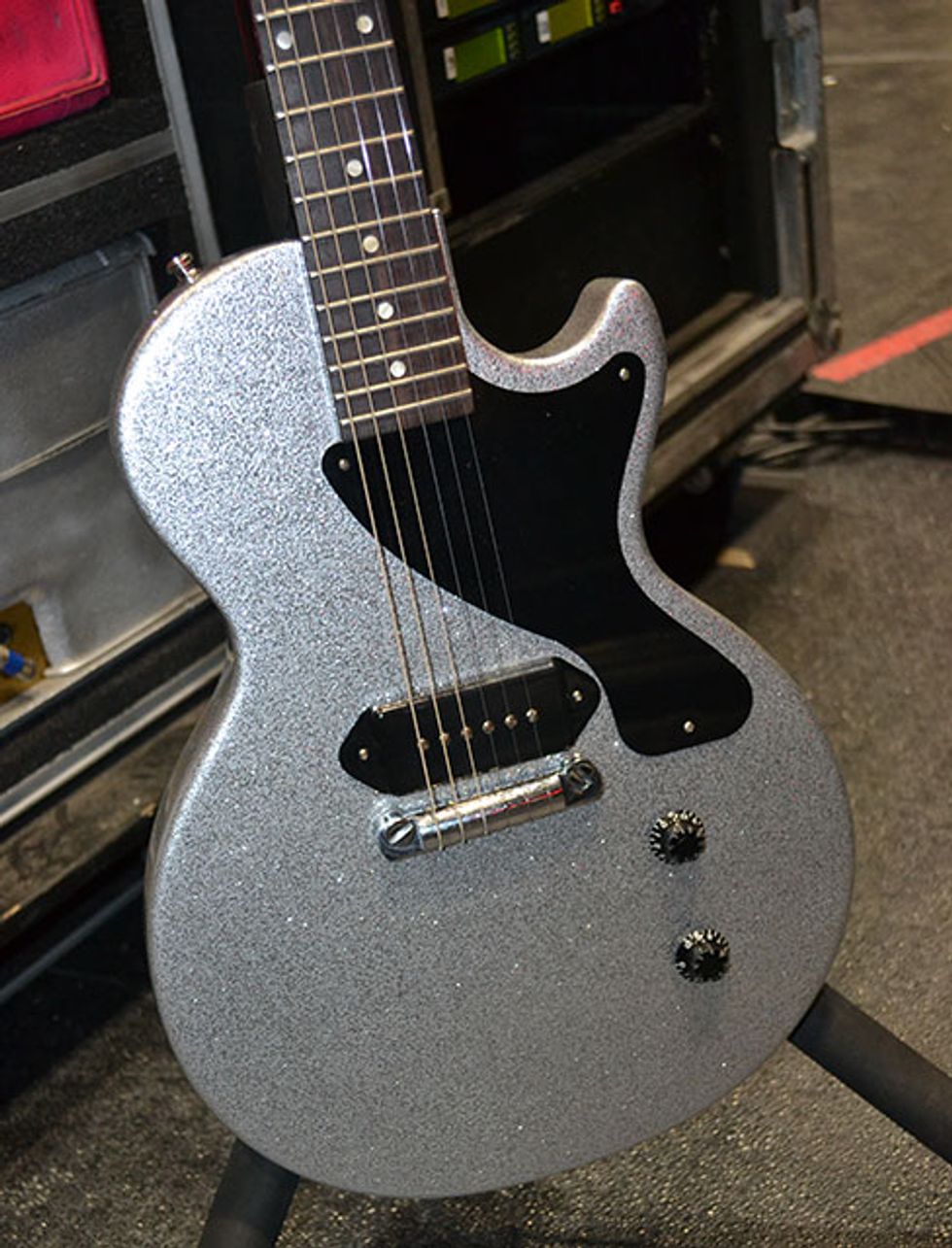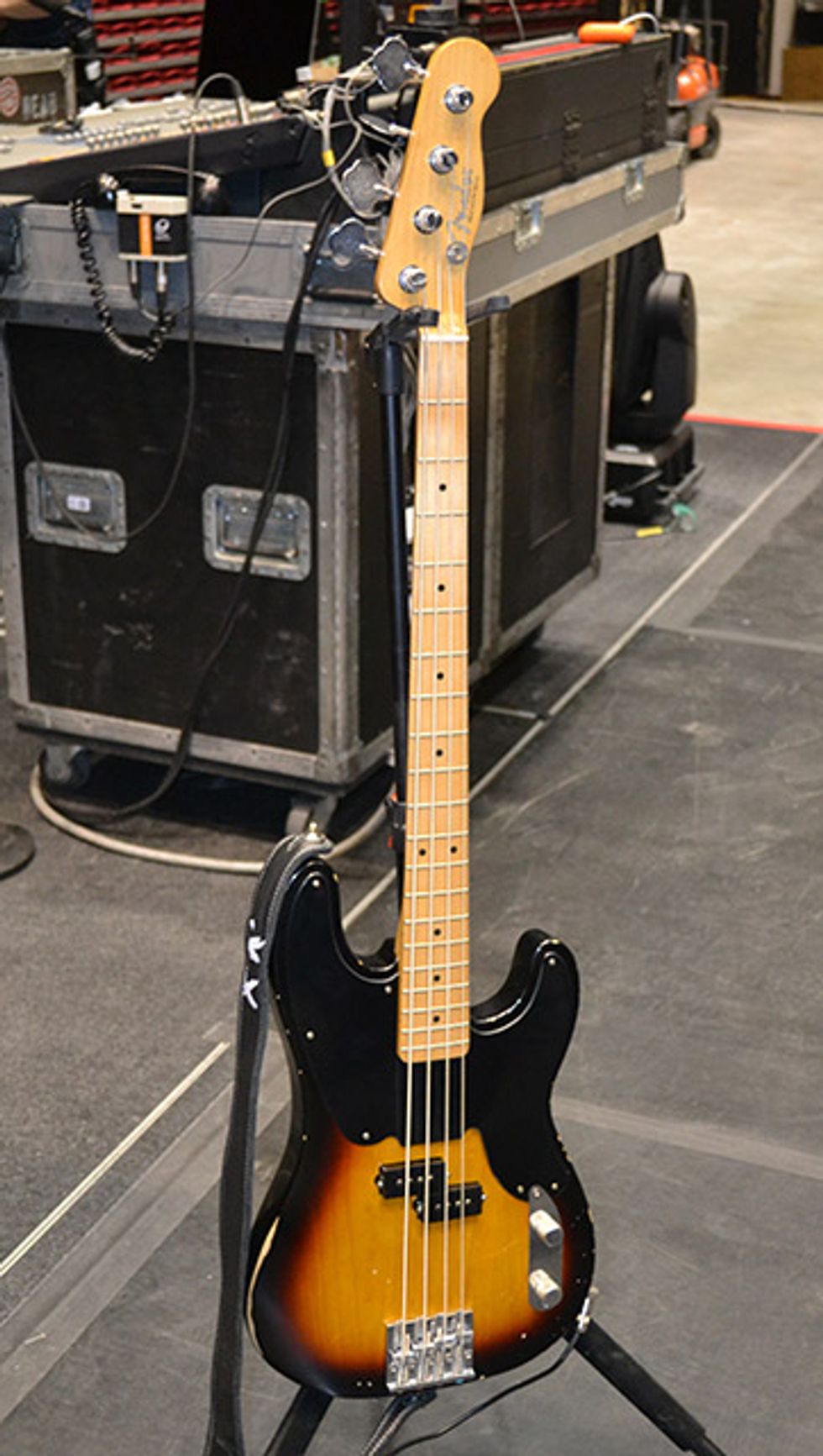 Also! Click here to watch our video Rig Rundown with Green Day's guitar techs.