Gear Finds: Acoustic Edition 2022
Check here for some of the latest and greatest acoustics in 2022!
---
PRS Guitars
The PRS SE P20E is a parlor-sized acoustic with a big voice. The PRS P20E features all-mahogany construction, and has an organic, warm voice. Featuring PRS hybrid "X"/Classical bracing, which allows the top to freely vibrate, the SE P20E projects with even, bold tone. Its smaller size makes playing for hours fun and comfortable and allows for more convenient transport.

Parlor-sized acoustics can be miscategorized because of their size but make no mistake this is a professional-grade instrument. Plug in, and the PRS-Voiced Fishman Sonitone pickup system delivers dynamic, organic tone, so whether writing, recording, or performing the P20E is sure to impress. This electronics system features an undersaddle pickup and soundhole mounted preamp with easy-to-access volume and tone controls, which essentially transforms what some may consider a "couch guitar" into a workhorse stage instrument.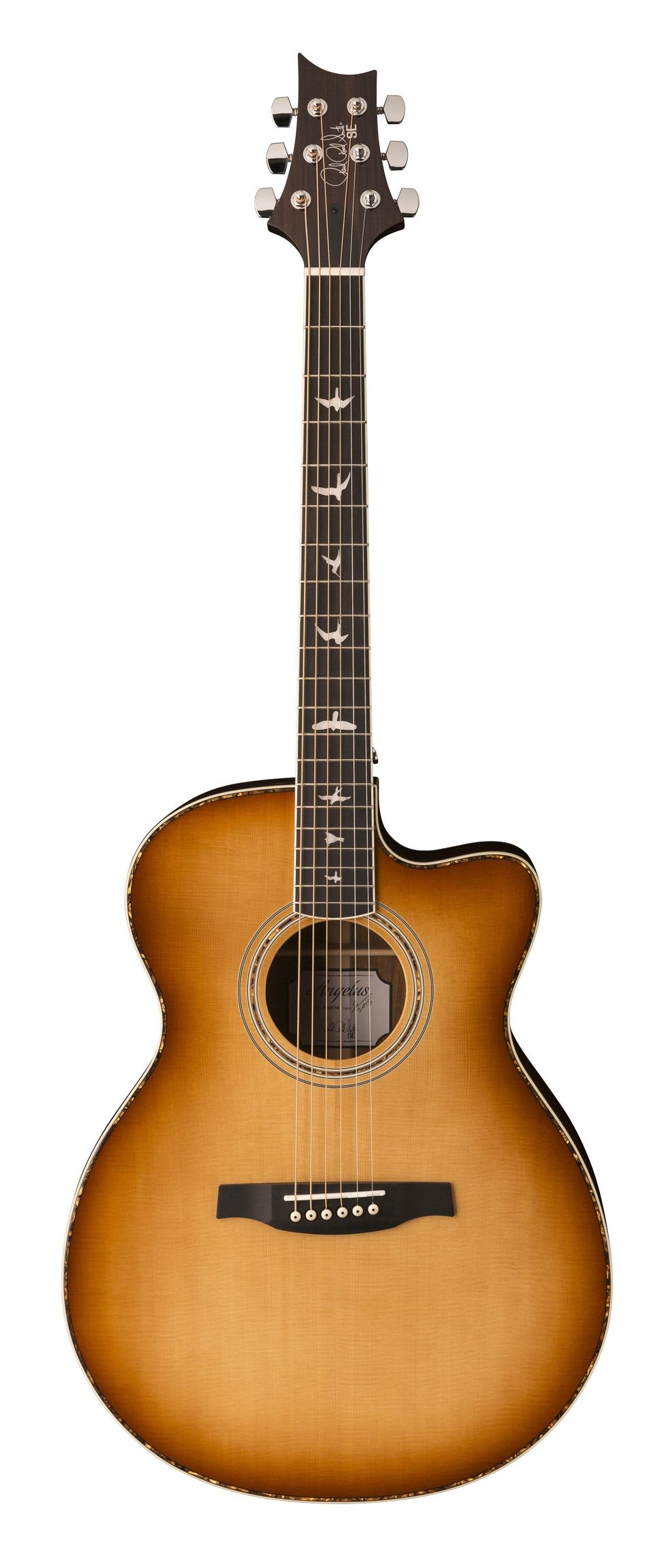 Ibanez
The Advanced Acoustic series represents an important step forward in the long and storied tradition of the acoustic guitar. In what amounts to a fully reimagined acoustic experience, these instruments were designed from the ground up to deliver a richer, brighter, and louder tone, with an unprecedentedly wide dynamic range. With slightly larger than typical proportions, Ibanez decided to name this new body shape the "Grand Dreadnought." This reinvented design achieves a superb, powerful sound, and thanks to the extensive consideration given to the ergonomics, it's extremely comfortable to play. The Advanced Acoustic series pushes the acoustic guitar to new heights in a way that promises an exciting experience for all players.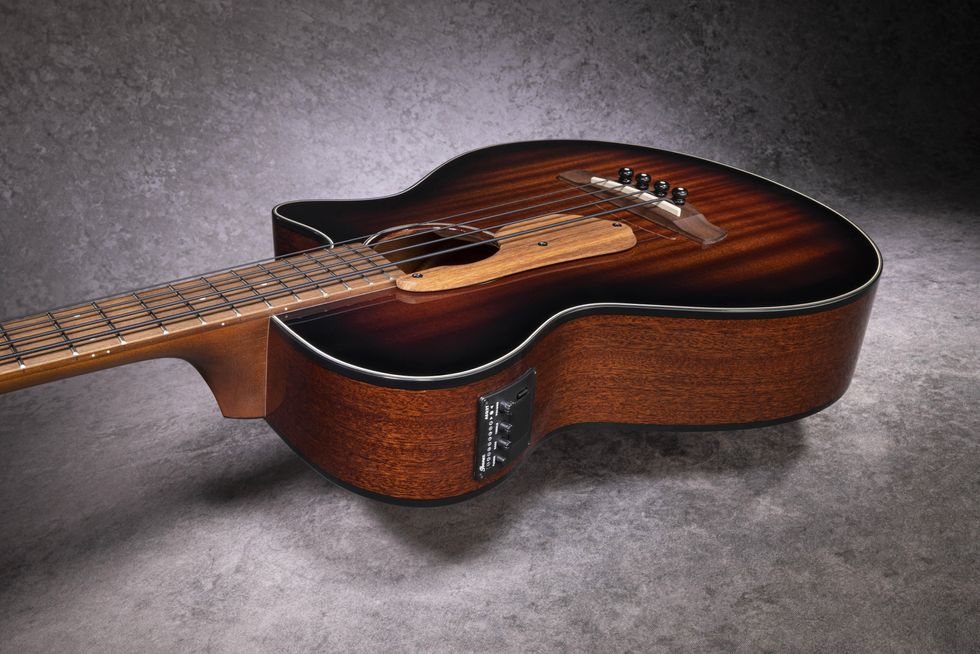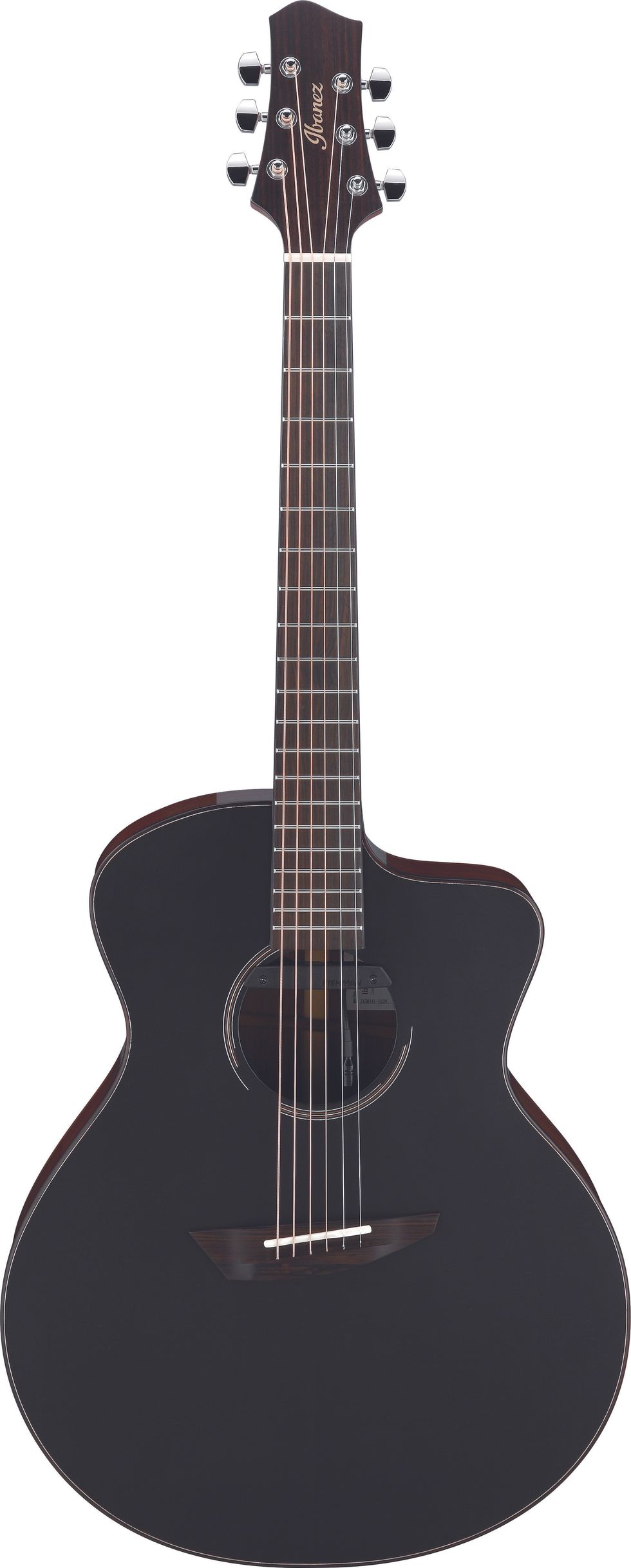 Left-Handed Guitarists: mid-priced acoustic-electric with an Ergonomic Armrest seeking partner to make beautiful music.

"Wow, the armrest really helps keep from cutting off blood circulation when I'm practicing and feels like I'm playing a smaller instrument. Responds nicely both to some intimate playing, and has nice character when you hit it a little hard; it responds with a good full low end and is still crisp and clear." ~ Sean Harkness, NYC

The NATURA G550RCEL is a Left-handed acoustic-electric featuring an Ergonomic Armrest for comfort. The G550RCEL is a solid Spruce top Grand Auditorium Cutaway with weight reducing Low-Mass bracing. It has a voice that is focused and harmonically complex and suitable for left-handed players looking for the volume of a full-sized instrument and the comfort of a smaller body. A Glass-fibre reinforced neck ensures a lifetime of neck stability.

Watch Video Clips
Walden Guitars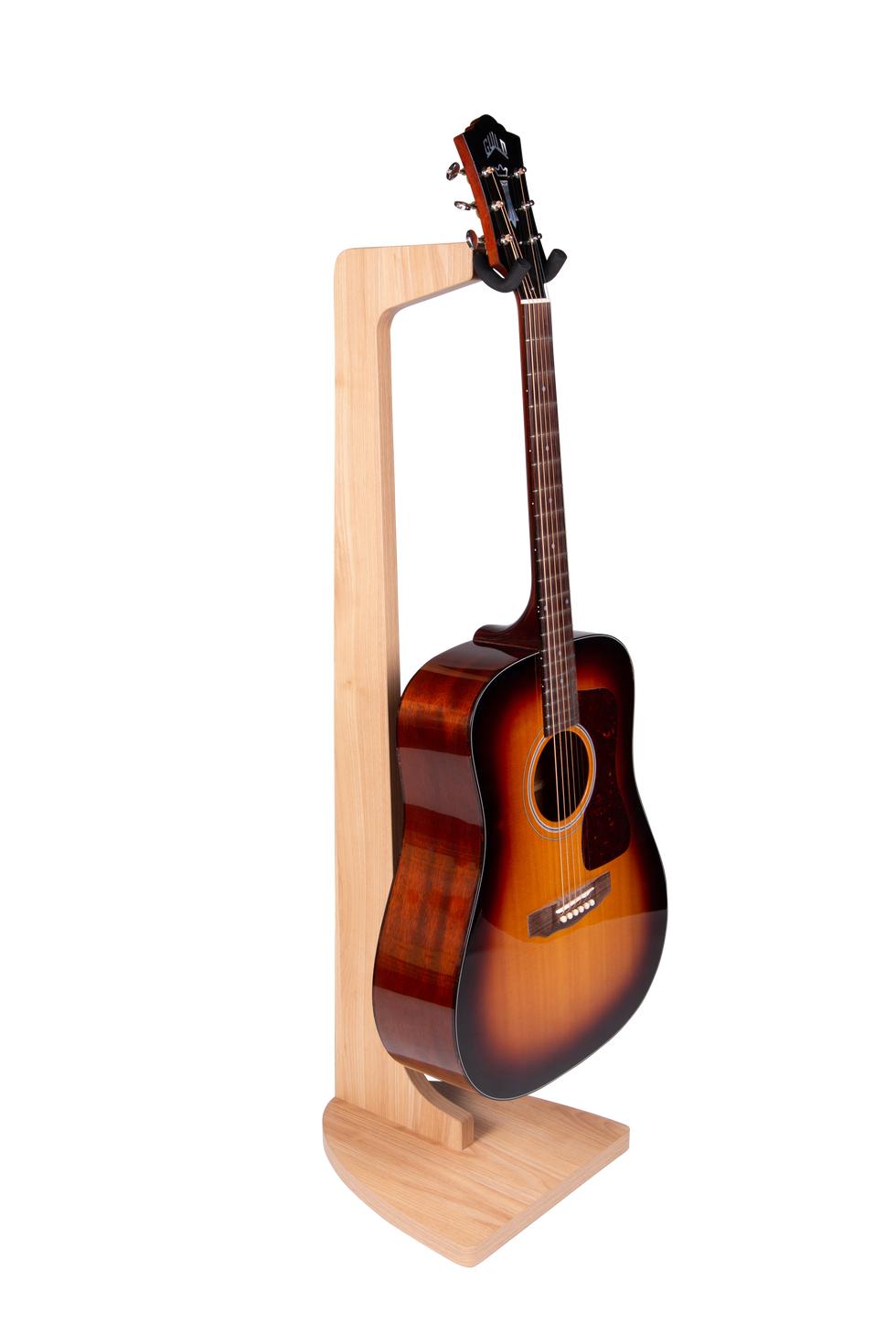 We love metal at Gator – both the head-banging and physical types. While our metal stands are great for the stage and studio, they don't always blend into their environment. Sometimes you need something more elegant and adaptable to the overall vibe of

your living room or studio furniture, which is exactly what the Elite Guitar Hanging Stands by Gator Frameworks provide – simplicity with an aesthetic to match any home or studio décor. These stands satisfy all types of players by providing a comfortable fit for most electric, bass and acoustic guitars. Show off your collection with style!

Watch Video Clips
Follow on Instagram
Gator Frameworks
The Grace Design BiX preamp shares the exact same DNA of its bigger siblings, FELiX2 and ALiX, but with an intelligently streamlined feature set and a price that puts it in reach of any performer, whether on your way to the coffee shop or the Megadome. BiX delivers maximum clarity and detail for any plugged in instrument, with dead simple controls – input gain, high and low shelving EQ, and a 10dB variable boost circuit, with footswitches for mute and boost. I/O includes instrument input, separate send and return insert jacks, an unbalanced line output, and a balanced ISO DI output on XLR. And BiX is pedalboard friendly, with a 9VDC power input and a compact, rugged low-profile chassis. Visit www.gracedesign.com for complete details.

Listen to Audio Clips
Watch Video Clips
Follow on Instagram
Grace Design
Subdued style takes nothing away from the feel and function of this future-leaning, performance-oriented flattop.
Excellent build quality. Player port provides an intimate playing experience. Super-smooth and inviting playability.
Some traditionalists may find the midrange-forward voice brash. Player port will be one style compromise too many for some.
4
4.5
4.5
4
Gibson's reputation as a builder of iconic electric guitars sometimes obscures its reputation as a builder of iconic flattops. But even among an acoustic lineup stacked with legends, including the J-45, L-00, and J-200, Gibson's Hummingbird is an instrument with pop-culture star power. And even music fans that don't know a Gibson from a Goya recognize and are attracted to its extroverted beauty.
Lacking the Hummingbird's striking cherry sunburst finish and pickguard etched with flora and namesake avian adornment, the G-Bird, from Gibson's Generation Series, is unlikely to spur the same sense of recognition among more casual guitar spotters. But it's a well-made, walnut-and-spruce-bodied guitar made entirely in the company's Bozeman, Montana, facility. It's the first dreadnought from the Generation line I've played. (I didn't get to play the G-45 or G-Writer cutaway when I reviewed the smaller G-00 and larger G-200.) But it is certainly the most balanced and satisfying of the Generation series I've encountered.
Mr. Fancy Sheds Its Frills
Gibson's introduction of the Hummingbird in 1960 was almost certainly a response by Gibson to Martin's reliably successful dreadnoughts. And though the round-shouldered J-45 dreadnought that preceded it was an unqualified success, Gibson must have felt the square-shoulder profile was a key to chipping away at Nazareth's domination of the dread market. Clearly, Gibson also felt that a little flash would go a long way in distinguishing their own square shoulder, and the Hummingbird was born.
If you've spent years longing to cradle the Hummingbird in its showiest guise, I suppose the G-Bird could be something of a letdown. But if you're into the purely functional end of guitar design, the G-Bird's virtues are apparent from the start. The satin finish feels inviting rather than a concession to a more accessible price. The neck, which is fashioned from utile, an African mahogany alternative, is textured in a very noticeable way. It's not rough exactly, but it's not satin-smooth either. It can take a minute to get used to, but in the end it tends to feel welcomely worn-in rather than unfinished. All the same, curious shoppers used to flawlessly smooth necks should spend some time with the guitar to see if it is a bother. Texture preferences aside, the advanced profile neck feels great in hand. It's thicker than Gibson's slim-taper profile—most noticeably toward the nut. But it is hardly chunky, and the soft U shape of the profile feels like a great compromise between some of Gibson's fatter vintage shapes and the slim profile, which can feel a little slender.
The fretboard, with its comfortably rounded edges, uses a flatter 16" radius rather than Gibson's standard 12" radius. I suppose the flatter radius leaves room for lower action, which will be nice for players more inclined to a softer touch. The action felt great as it came from the shop floor, however, and it left a lot of room for digging in and strumming with a vengeance without inducing fret buzz. The striped ebony fretboard also looks great, and the Generation Collection's signature single-bar inlays are a cool touch of modernity that zest up the instrument's otherwise austere aura. Construction details, by the way, reveal close attention to detail. And where I saw less-than-perfect kerfing and glue work on the earlier Generation Collection guitars I reviewed (bracing, kerfing, and other internal construction are easy to see through the player port), the build quality is close to immaculate here.
A Provocative Port Promotes Play
Gibson could have made the Generation Collection of guitars satin-finished, no-frills takes on their classic shapes and been assured of some degree of marketplace success. But the design and marketing of the G-Collection, as it also known, focused to a significant extent on the player port, a bass-side, player-facing second soundhole that Gibson says was considered as far back as 1964. Upper-bout soundholes are common in small-batch, high-end acoustic circles. They are less common among large-scale production acoustics. In pure style terms, they are a polarizing element. And I'm inclined to agree with those purists that like to look down and see a pretty expanse of uninterrupted wood grain on the upper bout. But while the rubber-ringed port (and the constant peek at the guitar's innards that it affords) can be jarring, there is no doubt that it makes for a more immersive playing experience.
If you're strictly old-school and accustomed to a single soundhole, the effects of a first, forceful strum can be a touch disorienting. The G-Bird, by virtue of its spruce top and walnut back and sides, already has a midrange-leaning voice that can, at times, sound almost brash compared to the combatively mellow, strong-in-the-fundamentals sound of a mahogany-backed Hummingbird or J-45. The player port emphasizes that mid-forward tone signature, and if it's not your cup of tea, you could end up put off in the space of a few strums. But time spent with the G-Bird reveals much about the player port's upside. Light, even tentative play—the kind that often goes with the songwriting process—feels more immediate and alive. And in a related way, fingerstyle dynamics are enhanced in a manner that encourages focus on technique and harmonic nuance. Interestingly, the player port can also teach a performer a lot about what an engineer hears and what might sound good in front of a microphone. And the way the port gives immediate feedback about your dynamic touch reinforces lessons about how to approach a recording situation.
The Verdict
At nearly $1,800, the G-Bird is not a bad deal for a U.S.-made flattop that reveals a careful eye for quality and detail. It's a super-smooth player. The L.R. Baggs Element Bronze electronics are simple and elegant in sound and function. The walnut-and-spruce tonewood recipe is balanced, but very midrange heavy. This makes the guitar a nice fit for many contemporary recording settings and methodologies, but it might sound a bit bright for those who associate the Hummingbird with earthier mahogany tones. Finding out how the G-Bird fits into your musical universe really demands a trip to a shop where you can play one. But players less bound by tradition—on both the sound and style front—may well revel in the tone alternatives the G-Bird puts at one's fingertips.
Gibson G-Bird Demo | First Look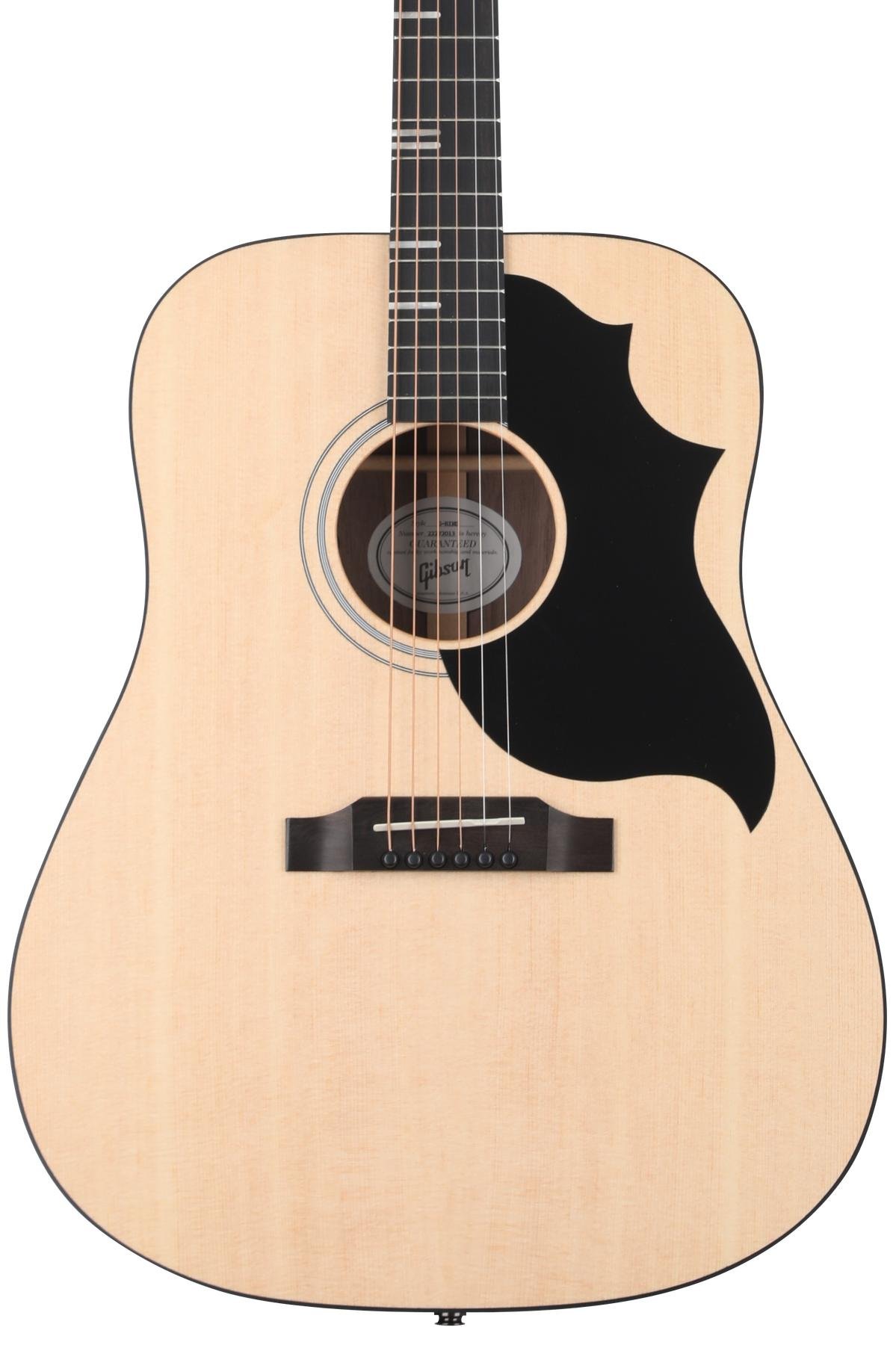 Gibson
Designed and built in Saskatchewan, Canada, the Cortado features four reverb programs designed to go from short and minimal reverb to long and ambient soundscapes.
Coffee Shop Pedals announces its new CortadoReverb, a versatile multi-reverb that offers many features not often found in a small pedal format. With features like three presets, trails and spillover between different reverb types, andMIDI input, the Cortado delivers a surprisingly powerful range of options.
​Trails and spillover between presets and programs open up a world of possibilities with the Cortado. Trails allow for smooth transitions when changing sounds as well as playing over infinite trails as a backing track.
Changing presets Cortado can be accomplished simply by pressing the pedal's Preset and Bypass footswitches simultaneously – the same format as Coffee Shop's Affogato Fuzz. Presets are now even easier to use with the added MIDI input. With MIDI, you can save and recall up to 20 presets and load them in any order you want. As well, you can save any reverb program to any preset - allowing for so much customization.
Cortado Reverb key features:
Four unique reverbs (hall, spring, tremolo verb, and octave) selectable by Program knob
Preset spillover (between presets and reverb types)
3 savable presets to save your favorite sounds
MIDI input for saving and recalling up to 20 presets
True stereo inputs and outputs
9-volt standard external power; no battery compartment
Soft-switches and true-bypass option
The Cortado Reverb is available now at coffeeshoppedals.com at the retail price of 249 CAD, approximately $ 182 USD..
For more information, please visit coffeeshoppedals.com.
Cortado Reverb: Demo
The Anzu is designed to serve as a clean, all-tube, hand-wired circuit that can bring new life to the drive pedals in your rig.
For years we have been asked to make a dual channel amp. After years of requests we are pleased to offer the Anzu. (The Anzu is a mythical animal that can breathe both water and fire.)
The two independent channels are essentially two separate amps in one. Many dual channel amps treat the clean channel as an afterthought. Ours lays the foundation. The clean channel is our Pearl circuit, the second channel is our take on a British style, heavily modded gain circuit.
The Port City Anzu features:
Two independent channels with interactive Treble, Middle, and Bass controls (footswitchable)
Bright Switch for High-end Frequency Tone Shaping on the Clean channel
TAD matched 6L6's
JJ ECC83 x 3 – Preamp tubes
JJ ECC83 x 1 – Phase Inverter
6112 x 1 - Effects Loop
GZ34 Rectifier
USA-made Hammond Transformers
Tube Buffered Effects Loop
External speaker jack
50 Watts Output
4 / 8 / 16 Ohm Impedance Switch
Weight: 39 lbs (50W) –
20″W // 10.5″H // 8.25″D
MSRP : $2850
For more information, please visit portcityamps.com.​
Port City Amps - Anzu Amplifier