Acoustic Gear Finds June 2021
Don't miss the latest and greatest gear finds for your acoustic!
---
Cole Clark Guitars
The Cole Clark CCFL2ECRDBL Acoustic-Electric Guitar is designed for the guitarist who demands the highest standards in an instrument. The 2 Series FL Dreadnought guitar is the go-to choice for every player looking to have ultimate control of both the acoustic and plugged-in performance environments, with Cole Clark's signature 3-way pickup system and beautiful, sustainably-sourced, natural Redwood and Blackwood timbers.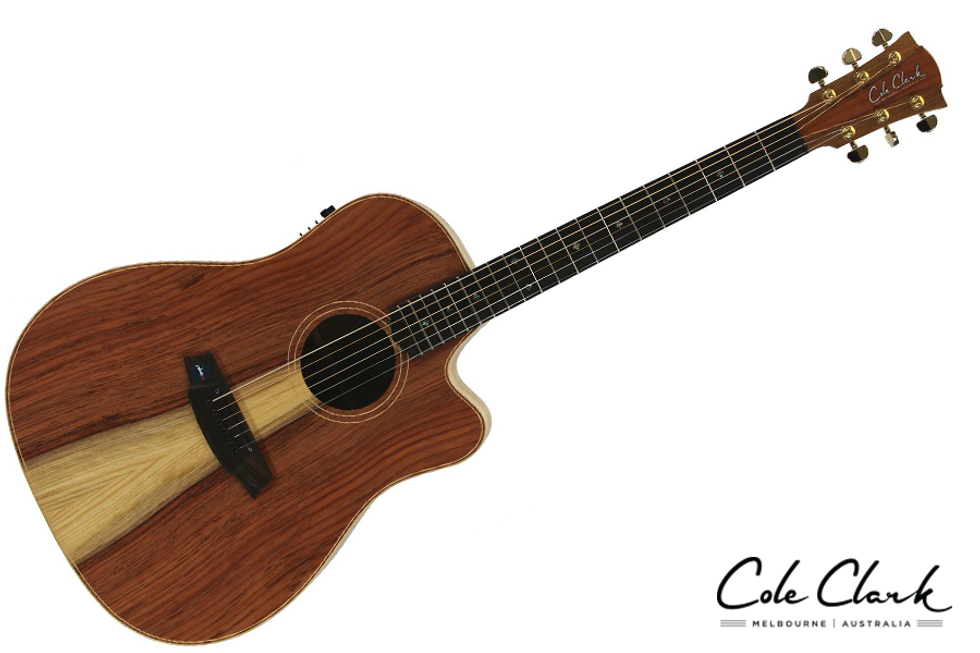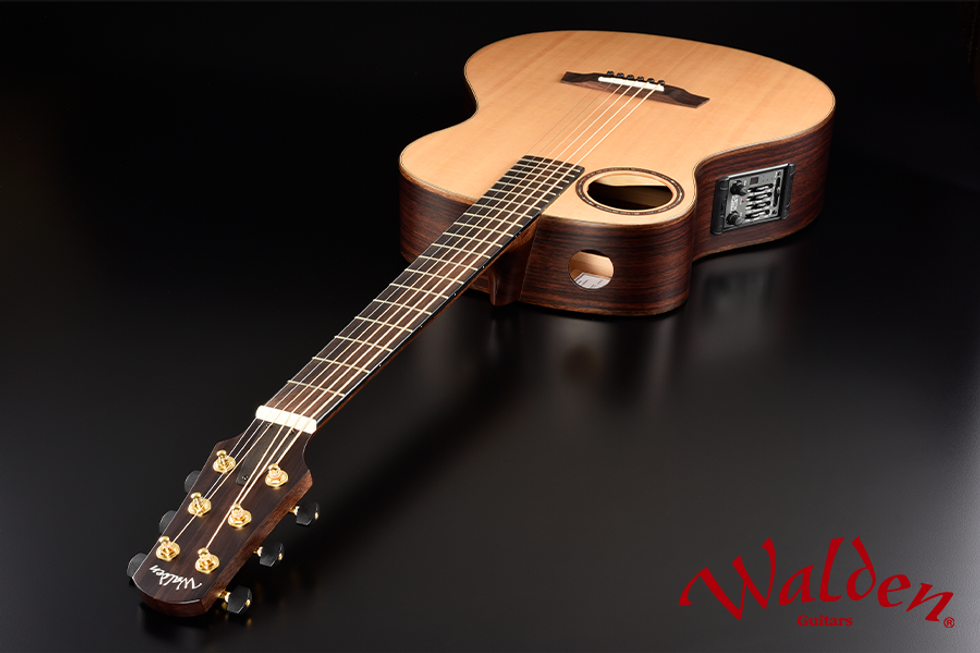 "I love this thing, I can't put it down. It's kind of like having a piano in your lap, you got all the low end for bass lines, and you got chords that you can strum on top, even alternating simple bass lines. There's all kinds of fun you can have with this thing!" ~ Sean Harkness, NYC

Typically tuned to B, the Baritone provides a clear low end response perfect for soloists, singer-songwriters, percussive finger-style players, or guitarists who crave a walking bass line while comping chords.

With its offset soundhole, side-port, and solid Sitka spruce top with innovative low-mass bracing, the Walden B1E sounds sonically excellent while incorporating the more comfortable Grand Auditorium body shape. A graphite reinforced Mahogany neck contribute to stability and its 27″ scale length and 1-13/16″ nut width contribute to the B1E Baritone's transparent playability.

Click here to watch videos
Click here for more information
Click here to follow Walden Guitars on Instagram
Walden Guitars
PRS
The PRS SE P20E is a parlor-sized acoustic with a big voice. Features include all-mahogany construction and PRS hybrid "X"/Classical bracing, which allows the top to freely vibrate, the SE P20E projects with even, bold tone. Its smaller size makes playing for hours fun and comfortable and allows for more convenient transport.
Plug in the Fishman GT1 pickup system, and it delivers dynamic, organic tone. This electronics system features an undersaddle pickup and soundhole mounted preamp with easy-to-access volume and tone controls, which essentially transforms what some may consider a "couch guitar" into a workhorse stage instrument.
Available in three satin finishes with herringbone rosettes and accents. Other high-quality features include a solid mahogany top, ebony fretboard and bridge, and bone nut and saddle. Gig bag included.
Click here to learn more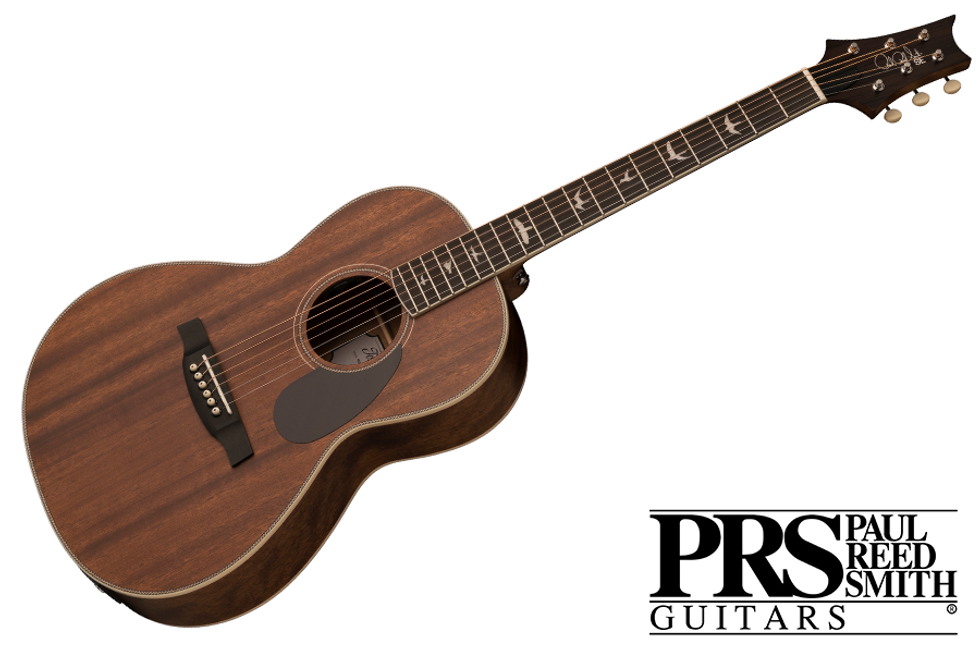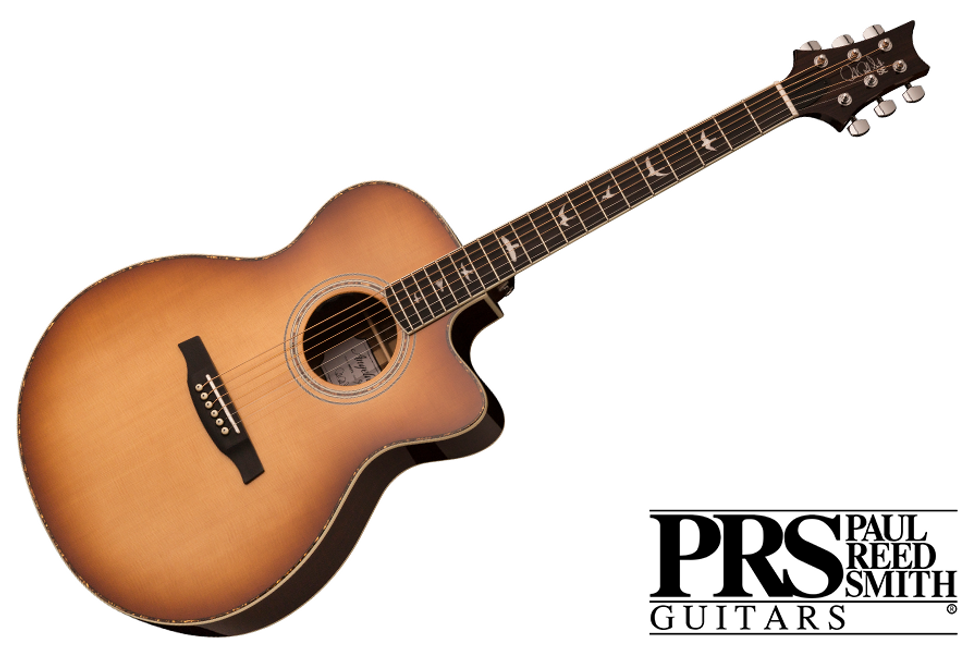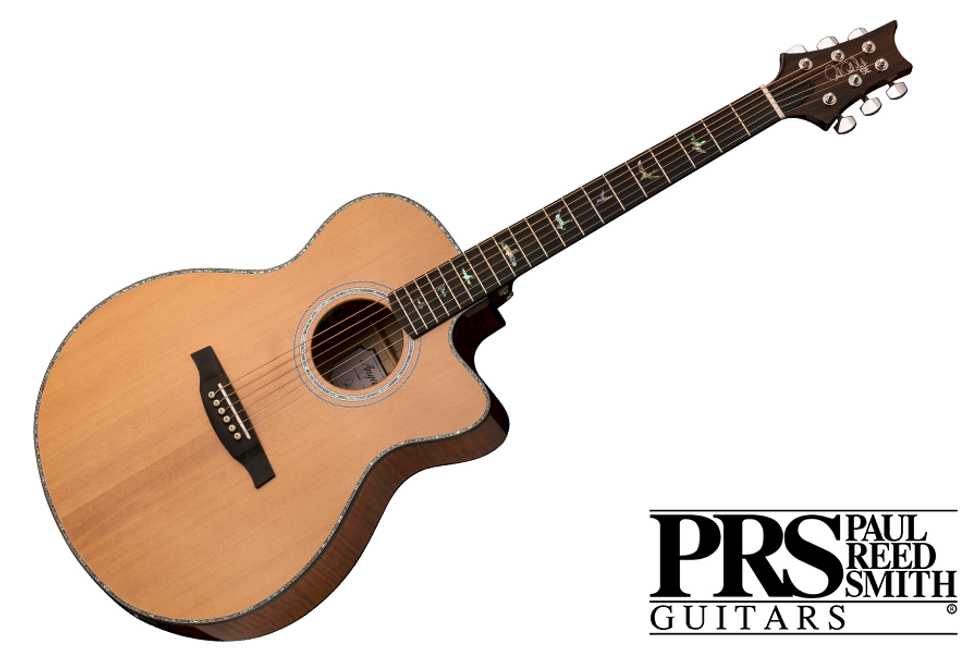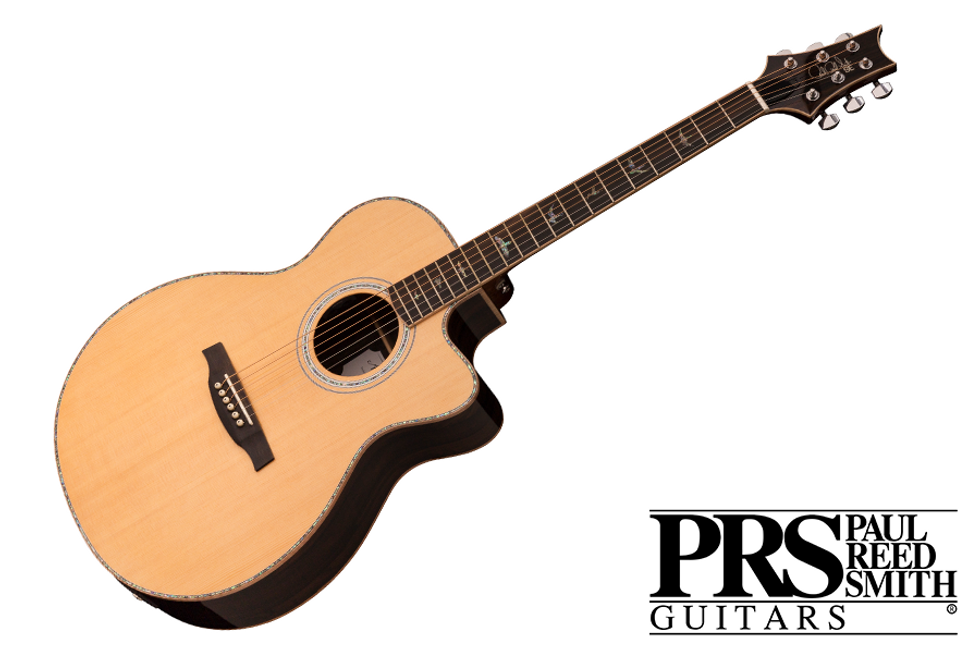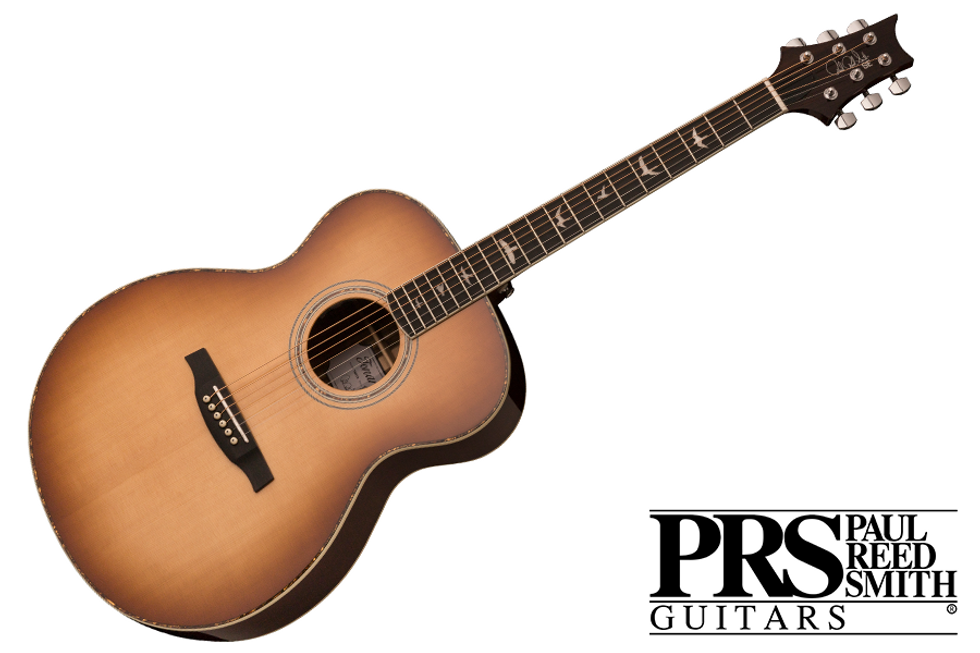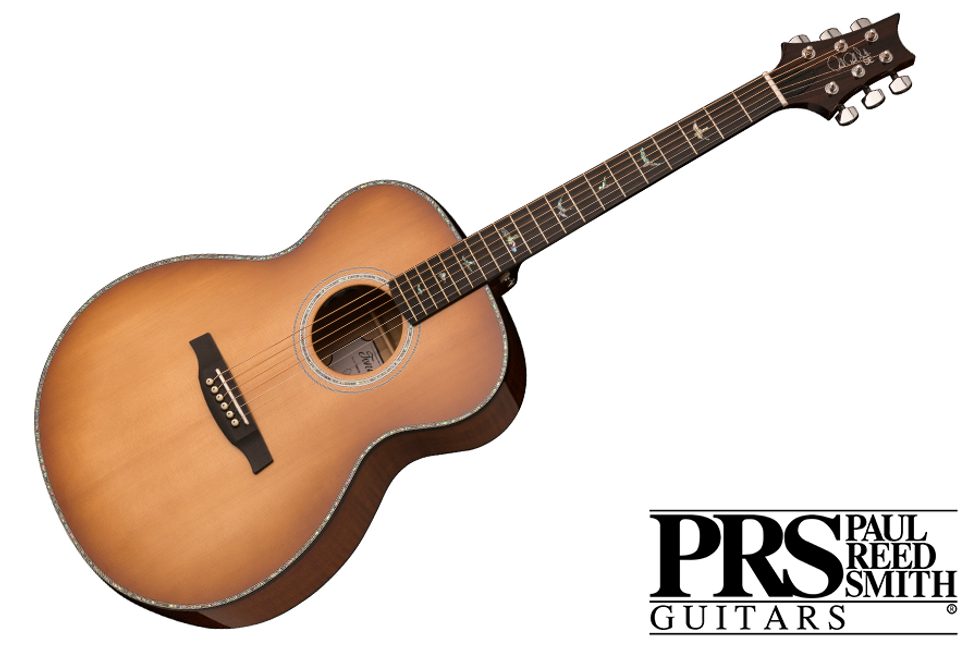 Tanglewood
Inspired by the guitars made in the 1930s, the Tanglewood Blackbird series evoke traditional values, yet offer the benefits a guitar manufactured in the modern era. These guitars feature hand-selected tone woods and a unique bracing pattern. The Blackbird Orchestra electro-acoustic guitar is carefully braced to environments, with Cole Clark's signature 3-way pickup system and beautiful, sustainably-sourced, natural Redwood and Blackwood timbers.
Click here to learn more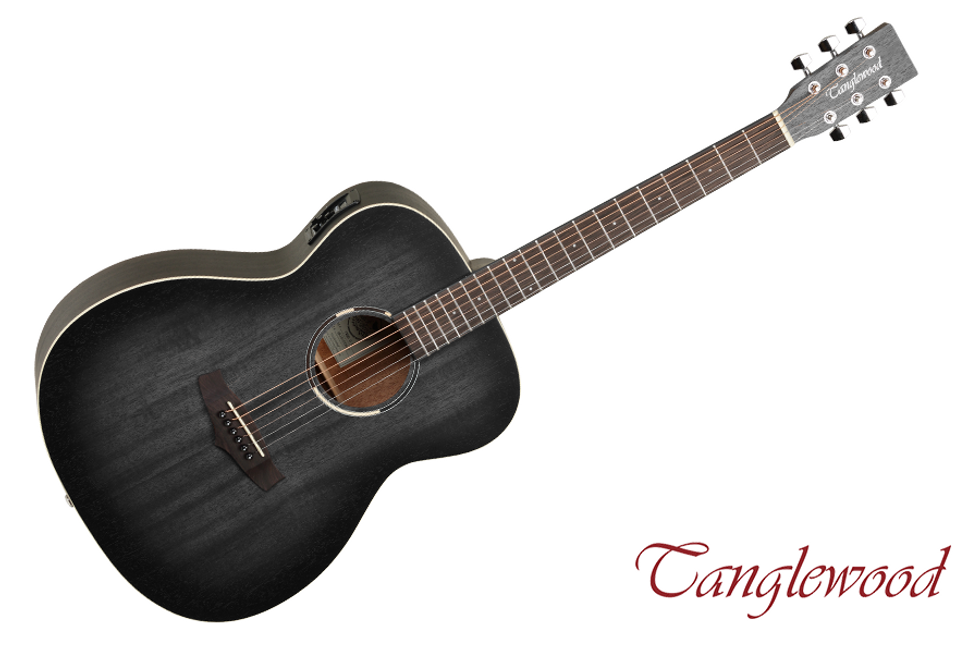 Taylor Guitars
Taylor's popular, compact GS Mini has brought countless hours of guitar-playing joy to musicians of all stripes, and the GS Mini-e Koa Plus takes the fun to a new level with elevated aesthetic details. Back and sides of layered Hawaiian koa pair with a solid koa top for a punchy, bold sound with surprising power and volume for a small-bodied guitar with a scale length of 23-½ inches, while the 1-11/16-inch nut width makes forming chords a breeze. A dusky edgeburst accentuates koa's natural grain and luster around the top, back and sides, while other notable features include nickel tuners, a three-ring rosette, and a genuine West African ebony fretboard. It includes onboard ES2 electronics and Taylor's new AeroCase®, a soft yet sturdy case with all the protection of a hardshell case at one-third the weight.
Click here to learn more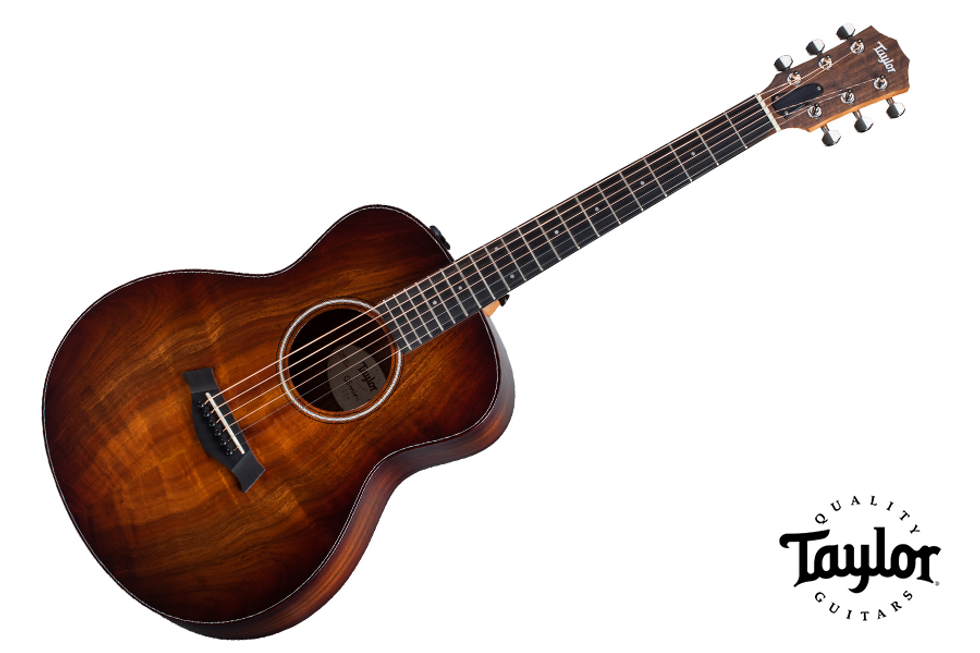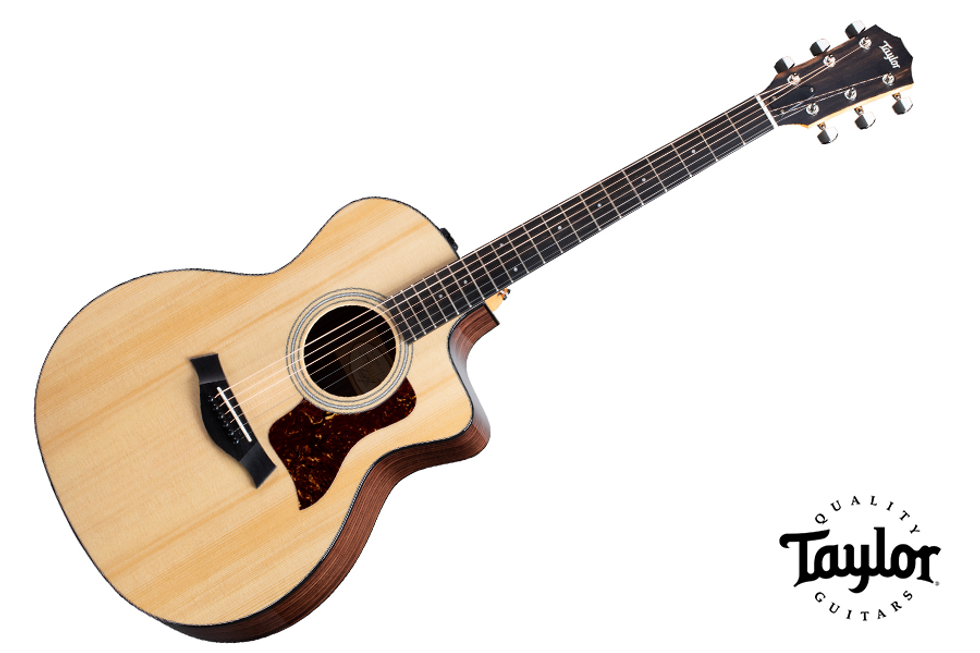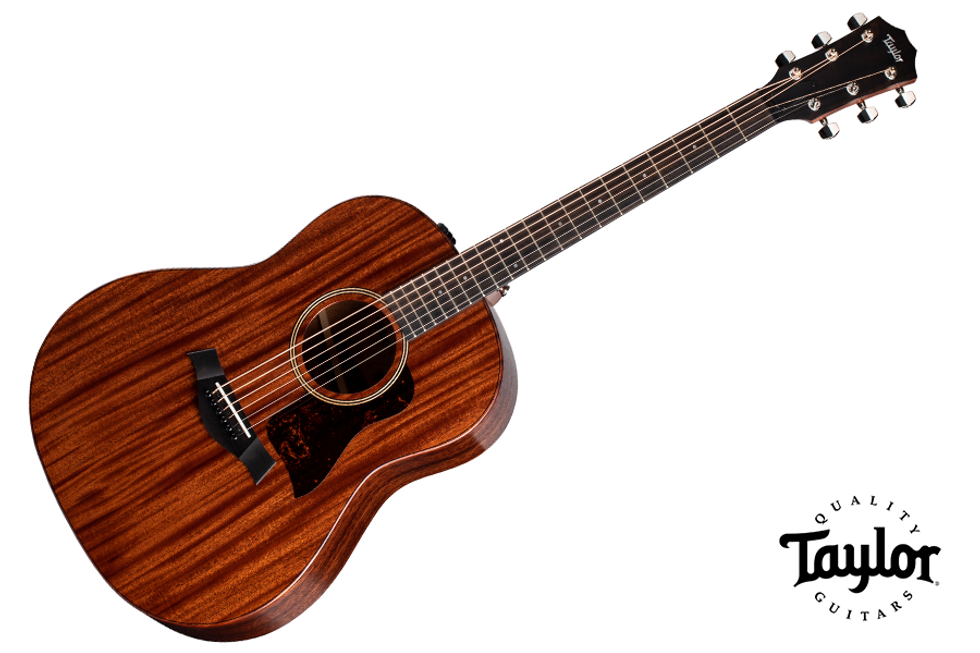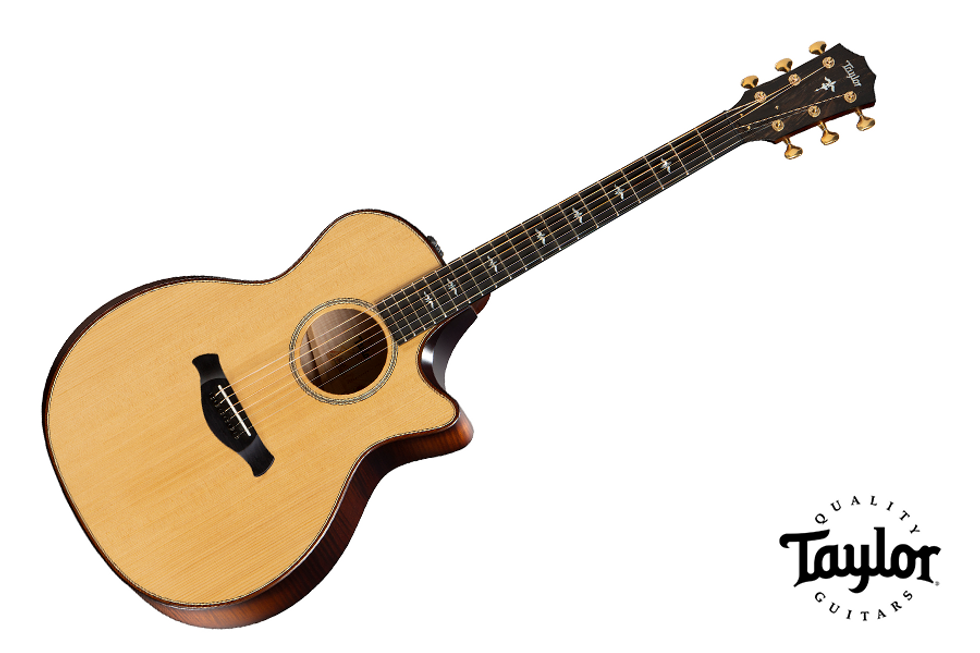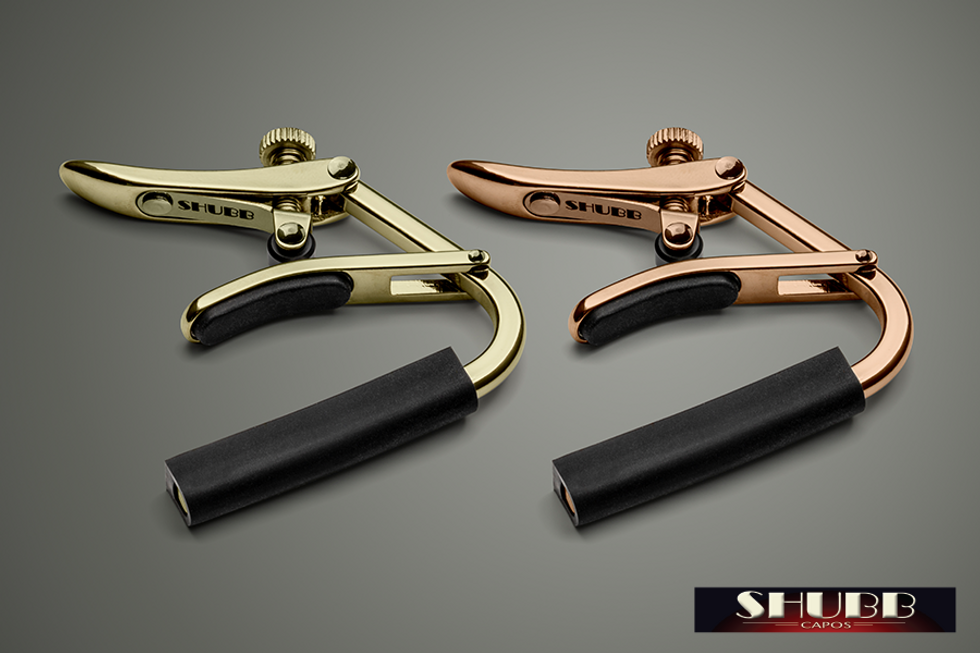 Adding to the company's line of premium capos, Shubb has introduced the new Capo Royale Series, featuring durable gold finishes that deliver long-lasting beauty.

Available in two lustrous finishes – Gold and Rose Gold – the Capo Royale Series brings a distinctive visual flair to Shubb's famed capo design, revered since 1980 for its ability to provide flawlessly clean fretting while keeping the instrument in tune.

For many years Shubb has received requests for a gold plated Shubb Capo. While gold is undeniably beautiful, it is not at all durable; it will wear off far too easily and quickly. It is also famously expensive. Now, Shubb has developed a high-tech technique for creating a gold-toned titanium finish. It possesses all the beauty of real gold, but is as durable as any metal finish in the world.

Click here to watch videos
Click here to learn more
Click here to follow Shubb on Facebook
Shubb Capos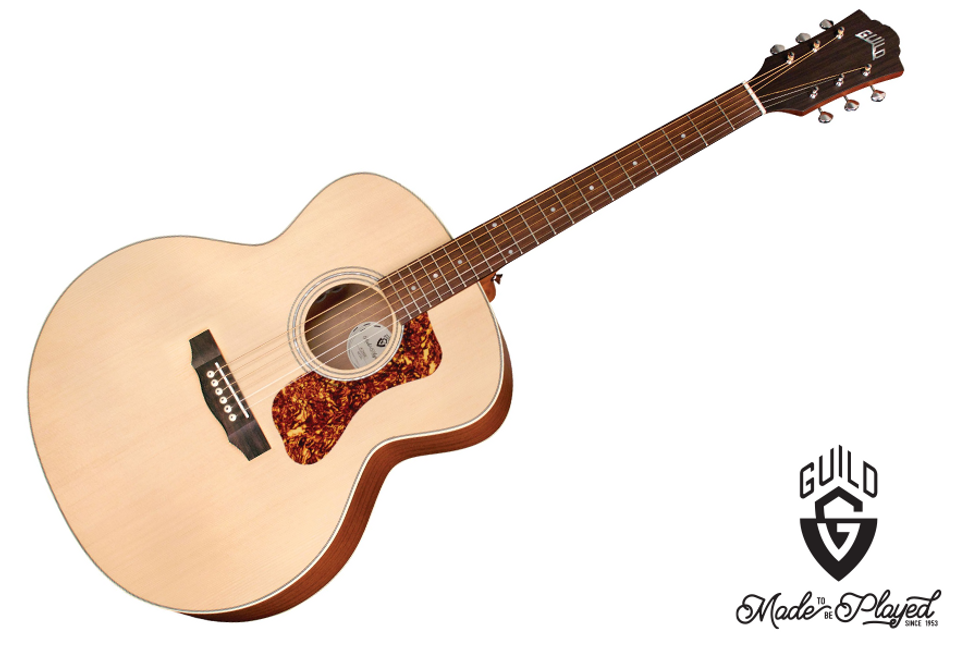 Guild's most affordable jumbo yet! The F-240E is a tone cannon at a player's price. Built with a solid spruce top, mahogany sides, and an arched mahogany back, the full-bodied and powerful voice of this Guild Jumbo provides guitarists with historically-Guild acoustic tone and voicing. Guild's signature arched back design allows for enhanced volume and projection, long sustain, and a lush, full sound. The F-240E features Guild's Fishman-designed AP-1 electronics, a pau ferro fingerboard and bridge, bone nut and saddle, mother-of-pearl rosette, period-correct tortoiseshell pickguard, and a satin polyurethane finish.

Click here to see videos
Click here to learn more
Click here to follow Guild Guitars on Instagram
Guild Guitars
Blackstar Amplification
The Blackstar ACOUSTIC:CORE 30 was designed to give singer/songwriters the ability to get a professional sound without any sound engineering expertise, then share it via live streaming or recording, or live performance. All in a compact easily portable combo with the option of battery power. This take-anywhere acoustic amp is designed for the way you play today: streaming, recording, practice or live.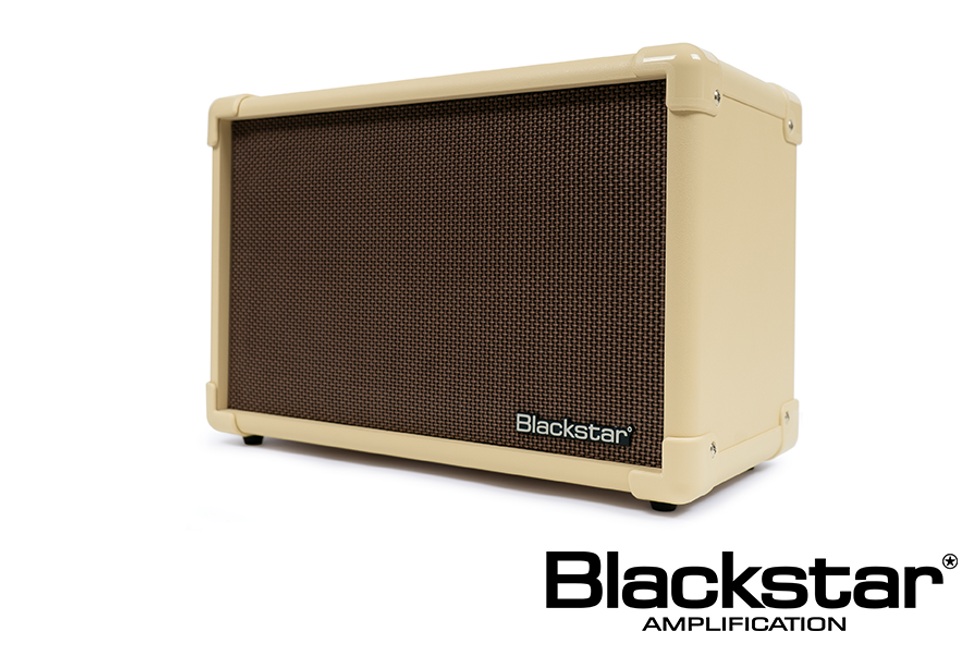 Santa Cruz Guitar Company
Santa Cruz Guitar Company has made it even easier to order the custom acoustic you've always wanted. They invite you to email them directly at scgc@santacruzguitar.com to be walked through the design process, where they will take the time needed to answer all your questions about models, tonewoods, structural options and aesthetics to ensure you will receive the heirloom acoustic that is right for you.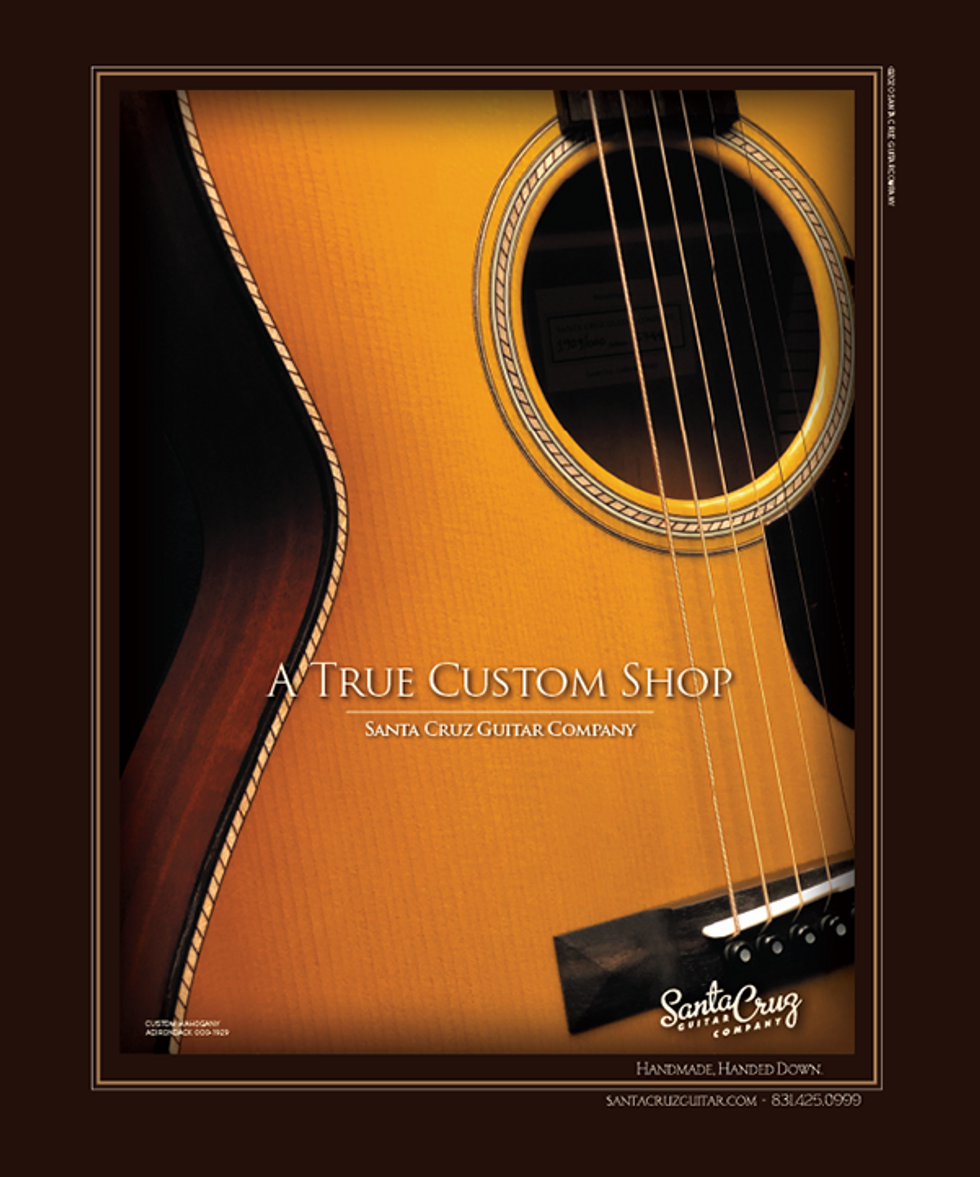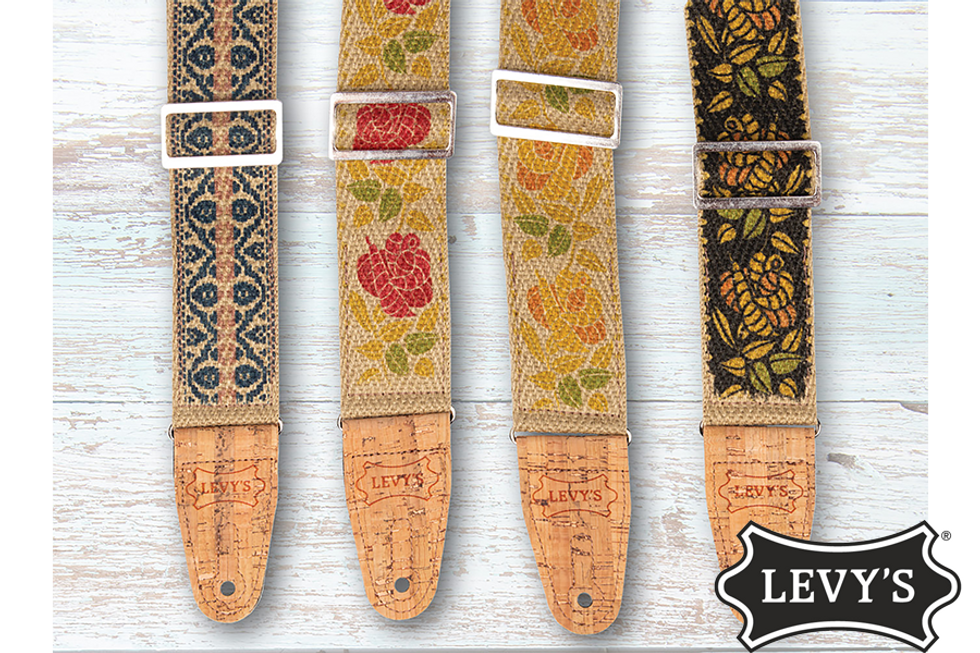 The New MH8P Series Vegan Hemp Series guitar straps by Levy's come in four new beautiful motifs and measure 2"/51mm in width. These organic straps are cruelty-free using sustainable materials and extend from 37"/940mm to 62"/1572mm via silver-colored tri-glide sliding adjustment. Natural hemp webbing and durable 2-ply cork ends safely support your instrument, along with pinhole stitching on both ends to prevent stretching. To address the issue of pick dropping encountered by almost every gigging guitarist, the MH8P Series comes equipped with a convenient 2.5"/64mm inside pocket to provide quick access to extra picks. Hand-crafted in Novia Scotia.

Click here to learn more
Click here to follow Levy's Leathers on Instagram
Levy's Leathers
LR Baggs
The product of nearly 3 years of intensive research and collaboration with a team of PhDs, LR Baggs is thrilled to introduce Voiceprint DI, the next breakthrough chapter in acoustic amplification. Voiceprint DI measures the acoustic response of your guitar by leveraging the processing power of your iPhone® to accurately capture your guitar's one-of-a-kind voice. A Voiceprint is created, transforming your pickup into the most authentic sound we have engineered in our 40+ years.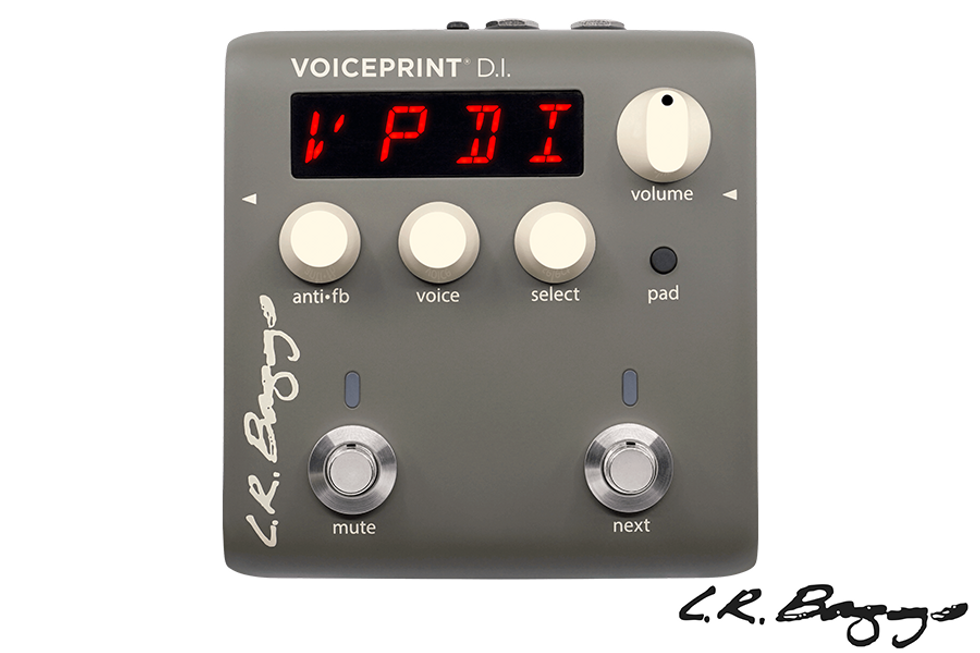 Henriksen Amplifiers
Raise your hand if you only own one guitar… that's what we thought. But do you need a different amplifier for each one? The Bud from Henriksen is no ordinary amplifier; it sounds just as amazing with your acoustic guitars as it does with your electric guitars, regardless of style. The Bud is just 13 lbs and 9"x9"x9" but packs 120 watts of power and a pro-grade feature set that you can truly gig with, record, teach, or just practice.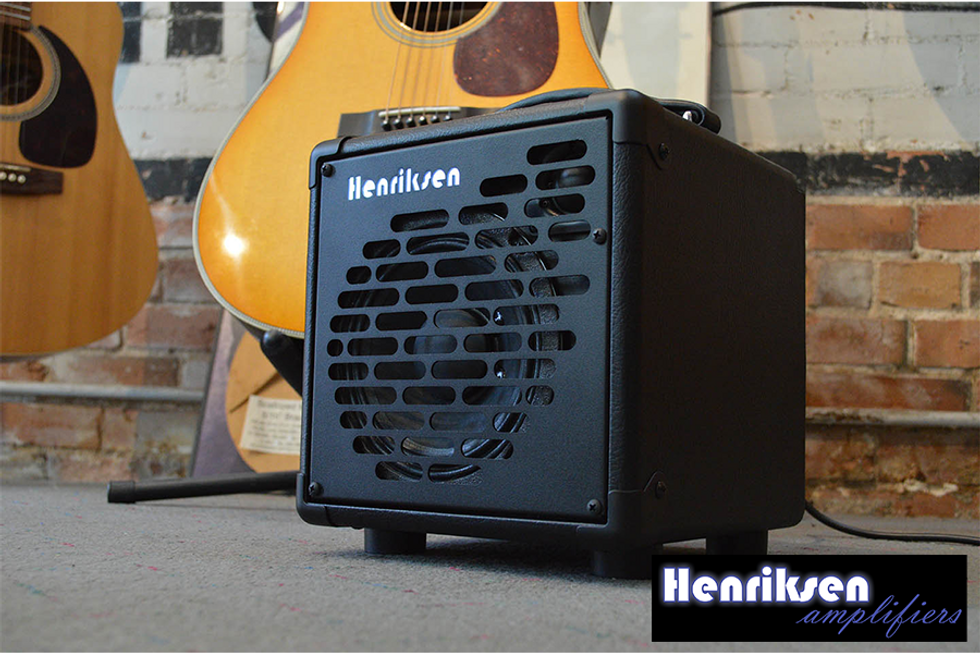 Breedlove Guitars
Powerful and responsive like a dreadnought, tonally the acoustic electric Breedlove Jeff Bridges' Signature Model emphasizes the unique qualities of myrtlewood, with a deep rosewood-like bass, the fundamental clarity of mahogany and the enchanting shimmer of koa. The Breedlove Jeff Bridges signature "All in this Together" project benefits Amazon Conservation Team, which works in partnership with indigenous colleagues to protect rainforests.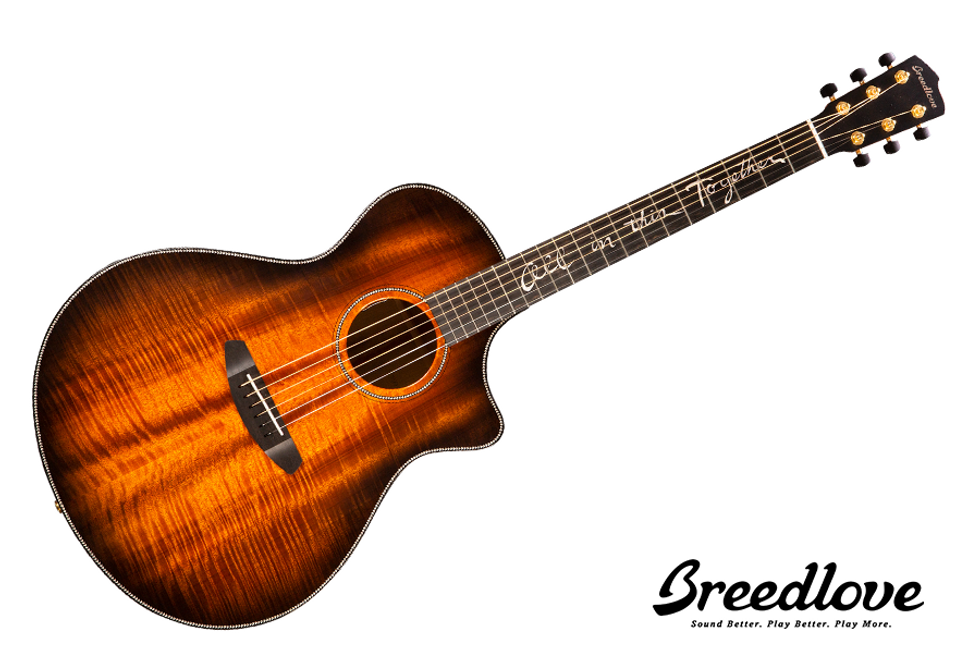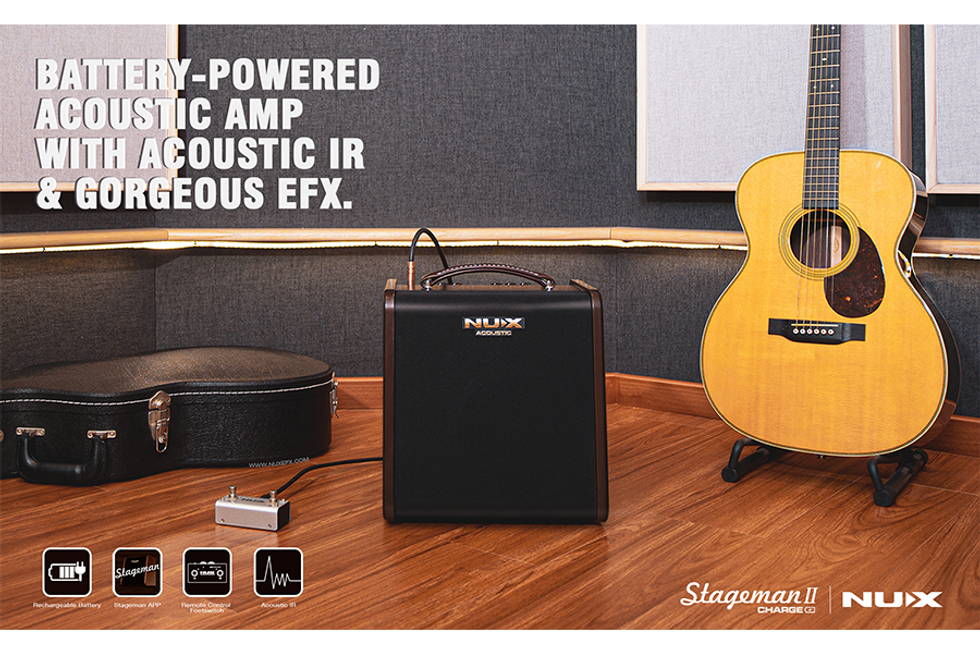 NUX Stageman II Battery-Powered Acoustic Guitar Amplifier features a pure analog preamp with NUX's iconic Core-Image post-effects. It has specific EQ scenes for finger-style as well as strum-style in channel 1, and you can engage built-in Acoustic IRs with a dedicated mobile APP. Acoustic IR is the new trend to make your acoustic sound as natural as micing. Stageman II keeps Drum & Loop, you can control by the original NUX NMP-2 foot-controller. And the built-in rechargeable battery can let you busk on the street for 4 hours.

Highlights:
- 80-watt rich warm sound acoustic amp with 6.5" premium speaker and 1" tweeter
- Rechargeable battery for 4.5 hours outdoor performing
- Built-in Acoustic Impulse Response
- 2 independent channels with routing adjustable post-effects
- Mobile APP for editing and control
- Drum & Loop (60s phrase loop)
- Bluetooth Audio Stream
Click here to learn more
Click here for audio clips
Click here for video
Click here to follow NUX on Instagram
NUX
How a used Guild D25C became the keys to the cosmos—and a better life in music.
I should probably name my acoustic guitar. After all, my dog Dolly has a name, and while she's an old pup, I've known that guitar much longer. And like Dolly, that Guild D25C I got in the mid-'90s has given me many gifts.
I bought the guitar after borrowing it from a friend's music store to play some acoustic radio gigs. I'd always felt awkward on acoustic before, but this '80s Guild was an immediate joy to play, with a very electric-like, thin-profiled neck and a surprisingly even and ringing tone hampered by just a bit of boominess via its dreadnought body. When the radio gigs were over, I paid $400 for it.
I installed a pickup and then beat the hell out of the guitar, playing some acoustic shows, but mostly letting the instrument's comfort and playability take me down a rabbit hole from which I've never fully emerged. You see, at the same time as I got my D25C, I began chasing the blues of North Mississippi Hill Country. And after logging many trips to be at the feet of R.L. Burnside, Jessie Mae Hemphill, Junior Kimbrough, and others, the pull was irresistible. Burnside's style was especially magnetic, and I found myself drawn to fingerpicking, slide, and open tunings.
The summer shortly after I got the guitar, I began spending a few days a week at the beach with my Guild, slowly developing my own Burnside-inspired idiosyncratic fingerstyle approach—really delving into slide and playing in open D and G. It was slow going, and the Guild received no mercy. Whether I was on the fretboard or in the water, the guitar spent six hours or more of every beach day unprotected from the baking sun and hot sand.
We all encounter instruments that play a special role in our lives. They inspire us to become better songwriters and players, and maybe even better people.
I had gigs and a day job, so my conversion from rock plectrist to blues yeti was slow. It took three summers of beachy Guild abuse until I felt like I could play the style in public. But along the way I did learn some of the intricacies of primal slide and how to control dynamics and be fleet and nuanced with my fingers. I emerged a different player, and the Guild became a different guitar. After all that time in the sun, it felt and sounded lighter and airier, with a brighter, more balanced palette. Despite all the warnings about exposing guitars to punishing elements, it had gotten better, and the instrument continues to reward me with its comfort and tone.
My Guild taught me that a guitar doesn't have to be a special instrument to be a special instrument. It's a humble model that many players I know dismiss in favor of pricier or more boutique 6-strings, but because of when it arrived in my life, it became the keys to the kingdom of my playing style—a kind of blind cave fish approach built on archaic blues and my instinct for psychedelia and improvisation.
We probably all have an instrument like this—an unfancy guitar that nonetheless helped us grow and become ourselves. For me, the benefit of learning a new approach to the instrument on acoustic and then transferring it to the faster, more sonically flexible world of electric guitar was immensely gratifying. But I still love that Guild for itself, and it still yields songs, compositional ideas, and an endless supply of good vibes. And when I'm cranking a Les Paul through a pair of amps in stereo, I can feel the raw DNA of the Guild in what I'm playing.
Instruments that play a special role in our lives inspire us to become better songwriters and players. Maybe even better people, because in formulating a personal approach as a guitarist, we establish a kind of equilibrium that gives us confidence to play and perform, and confidence in our own place in the world.
Sure, guitars are wood and wires—mostly—but when we work to bond with them and play them for all they're worth, they can be as rewarding, faithful, and inspiring as a good dog. Or a good friend. They take us on journeys within ourselves and in the real world. They create opportunities for learning, adventure, and joy. And who doesn't want more joy?
Hopefully you have at least one guitar you love as much as I love my battered Guild D25C. And if you don't, maybe you'll adopt that instrument soon. Because every guitar can be a door to the cosmos. All you need to do is open it and, to paraphrase Timothy Leary, tune up and turn on!
Plus, the Foos prepare for free global streaming event Sunday, May 21.
"Under You" is the second advance offering from the Rock & Roll Hall of Famers' 11th album, But Here We Are, out June 2 on Roswell Records/RCA Records. The new song follows the aforementioned "Rescued"—which has generated raves including "driven by a fresh sense of pathos and urgency" (The New York Times), "Foo Fighters have never sounded more vital" (Consequence)," "one of the Foos' most immediate, emotional songs" (Vulture), "delivers everything fans have come to know and love" (Revolver) and more. Listen to "Under You" HERE and pre-order But Here We Are on you choice of Black Vinyl, White Vinyl, CD or cassette HERE.
Today also marks the announcement of Foo Fighters: Preparing Music For Concerts, a global streaming event packed with rock & roll (including debut performances of songs from But Here We Are), exclusive behind the scenes footage, and a few surprises—all captured in the spacious yet homey confines of the band's own 606 studios. Foo Fighters: Preparing Music For Concerts will premiere May 21 at 8pm BST / 3pm EST / 12pm PST exclusively at https://foofighters.veeps.com/, with on-demand repeat viewing enabled through May 24. Whether you've got tickets for an upcoming Foo Fighters show or not, don't miss this chance to get intimate—and LOUD—with the last great American rock band.
Foo Fighters - Under You (Lyric Video)
"Shows like this don't happen every day. To take this moment to gather fans worldwide, to give people an opportunity to share in the experience no matter where they are, is a gift. Having a place to make these moments accessible is why we built Veeps and we're honored to be trusted with delivering this incredible show for Foo Fighters and all of their fans," said Joel Madden, CEO and Founder, Veeps.
Foo Fighters' upcoming tour will kick off May 24 at the Bank of New Hampshire Pavilion in Gilford, NH. For a complete list of dates, go to: https://foofighters.lnk.to/Shows
Courtesy of WIlspro Management
Bluesman Marc Broussard joins us in discussing our main music machines. Plus, current obsessions!
Question: What would you change about your No. 1 guitar?
Marc Broussard
A: I would change nothing about my No. 1 guitar. It's a wonderful instrument and has treated me better than I deserve since the day it first touched my hands. If I had to complain about anything, it's that the Yamaha logo on the headstock fell off at some point so no one knows what my guitar is. Yamaha RevStar for the win! It was a gift from Yamaha back in 2017, along with an acoustic LJ26 and another electric, the AES1500. These three guitars are the best I've ever had the honor of playing.
Current obsession: Figuring out how to use AI to write more music. I find I've done my best writing to instrumental tracks, but those tracks are often hard to come by and can be expensive. I'm anxious to see if there will be a music generator that produces high-quality tracks for me to write to. Slim pickings out there right now but there's some obvious promise on the horizon. I wish I could write a song every day, and hopefully, soon, that'll be a much more tangible goal.
John Bohlinger Nashville Correspondent
A: My main guitar is a prototype of what became the Joe Glaser-designed Gibson Music City Les Paul. I've changed pickups three times, painted it twice, and, three or four times, I've taken a belt sander to the back, shoulder, and neck heel to make it more comfortable and lighter. I love it, but the malcontent in me is always thinking about different pickups and tweaking the body shape more. I need to just stop.
Current obsession: Trying to let go of the effort and flow. Listen to Mateus Asato: There's no effort, no struggle, he's never in a rush, he sings through his instrument.
Kate Koenig Associate Editor
A: My main guitar is my beloved Taylor AD12e. It has a spruce top with a black satin finish, striped ebony back and sides, a natural exposed-wood chamfered edge around the top (in place of binding and purfling), and a blonde streak down the center of the back. Plus, it has a bright, shimmering, delicate tone that perfectly suits fingerpicking, which is what I do! But, if I were to change something about it, it would be the electronics. I just had an L.R. Baggs Anthem SL installed in my Washburn acoustic, and I think the Taylor would benefit from the same.
Current obsession: I'm currently determined to expand my knowledge of alt hip-hop and am working on a playlist of tracks that stand out to me. Some of my favorite collections include Chance the Rapper's 2013 mixtape, Acid Rap, Ye and Kid Cudi's 2018 collab, Kids See Ghosts, and A Tribe Called Quest's 2016 album, We Got It from Here... Thank You 4 Your Service. The third features a sample of Gene Wilder in Willy Wonka & the Chocolate Factory—a bit spooky, as it came out on the heels of the actor's passing.
Dudu Horta Reader of the Month
A: My dream guitar always was a Standard Les Paul, but they're very expensive here in Brazil as we can't import it. My No. 1 Guitar is a 2010 Gibson Les Paul Tribute, and I changed the pickups only. For the neck, I use a BurstBucker Pro that I like for cleans, and the bridge is a Brazilian clone of a '57 Classic Plus from Malagoli, made from spec. It has crunch for hard rock and bite for soloing stuff. It suits my style really well and gets me next to a Standard tone.
Current obsession: To develop guitar tones mixing analog, digital, modeling, and tubes all together, from using overdrive pedals prior to digital amps, to plugging digital preamps into a small tube combo, and recording line guitars with AmpliTube, looping through outside gear just to make everything that is possible over all guitar mediums. My goal is to teach guitar technology to help people get better-sounding guitars, and the best tones from small solid-state combos to worship shimmer to straight to the console line.