GALLERY: Brooklyn Stompbox Exhibit
The fourth annual NYC pedal bonanza brought together some of the best stompbox makers in the guitar effects world.
Strymon Board
The DSP wizards at Strymon sent the new Deco, a veritable Swiss army knife of mid-century tape delay sounds with onboard saturation and chorusing effects that mimic the most primordial of tape echo units. This box was the talk of the show.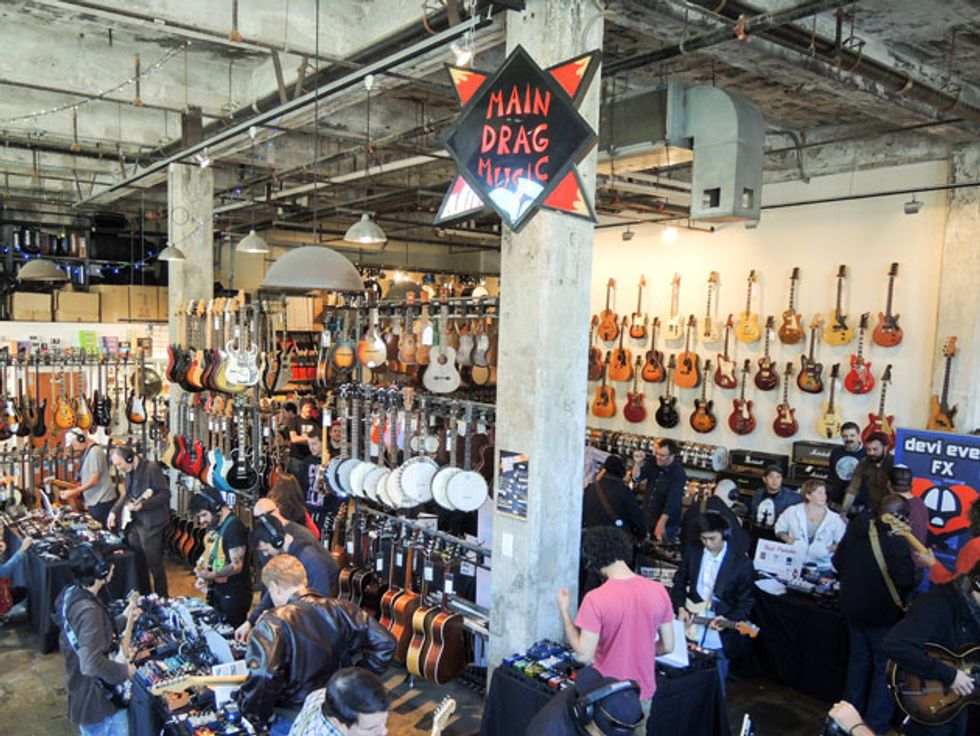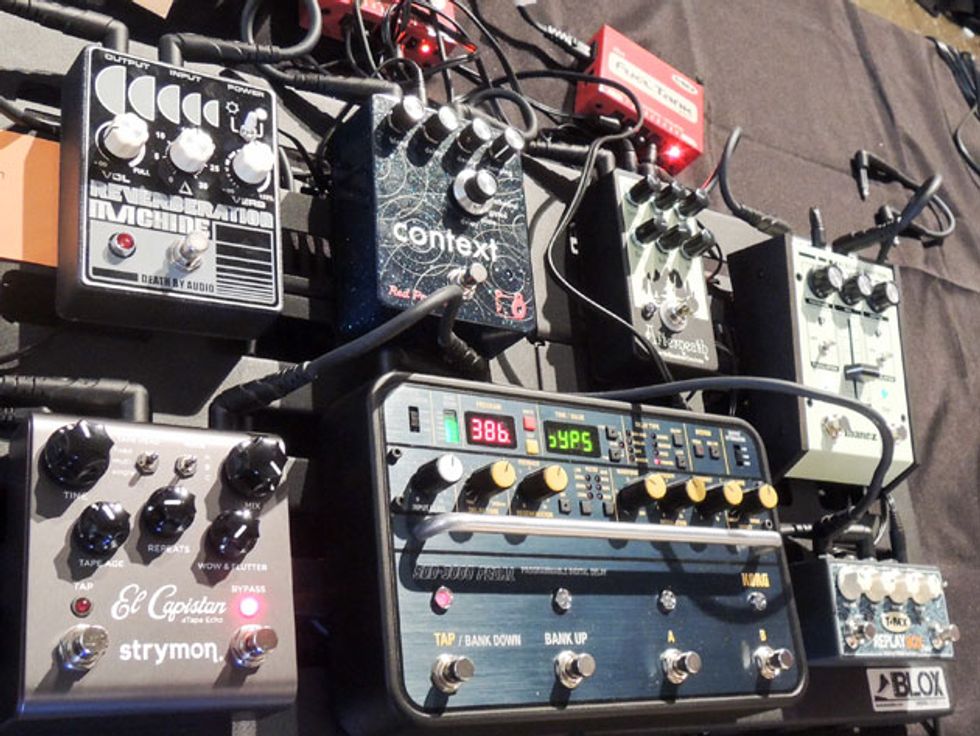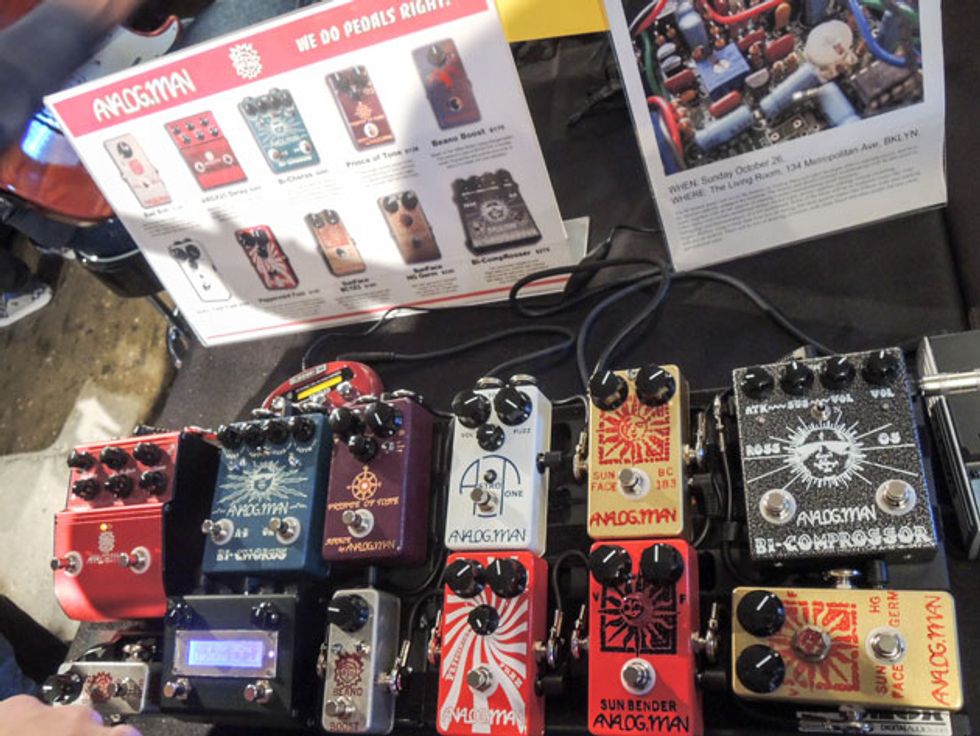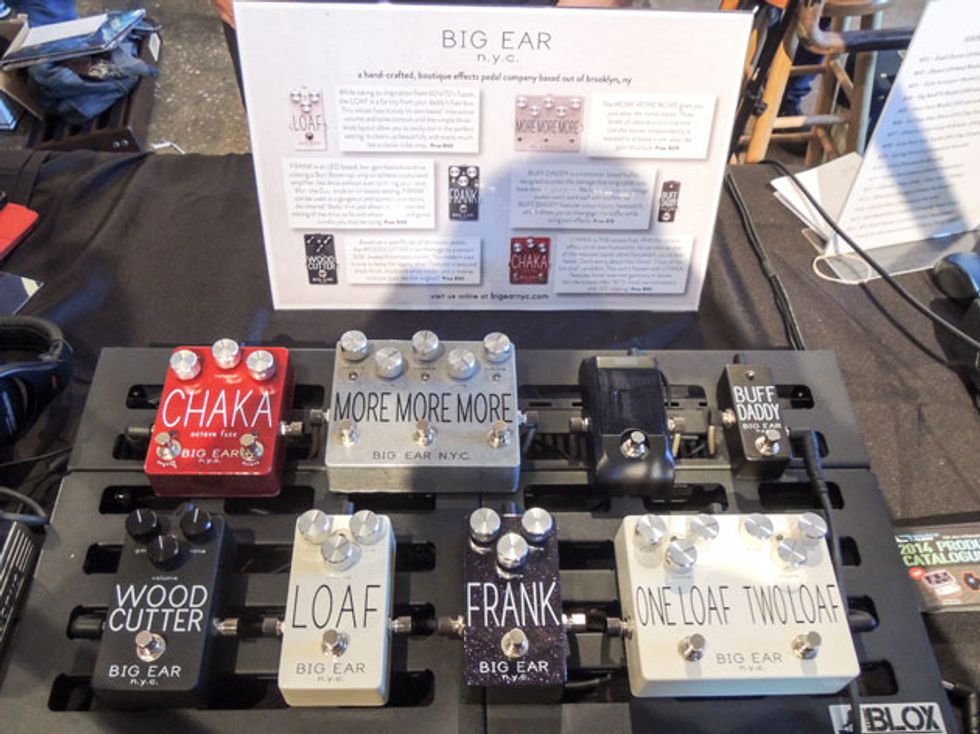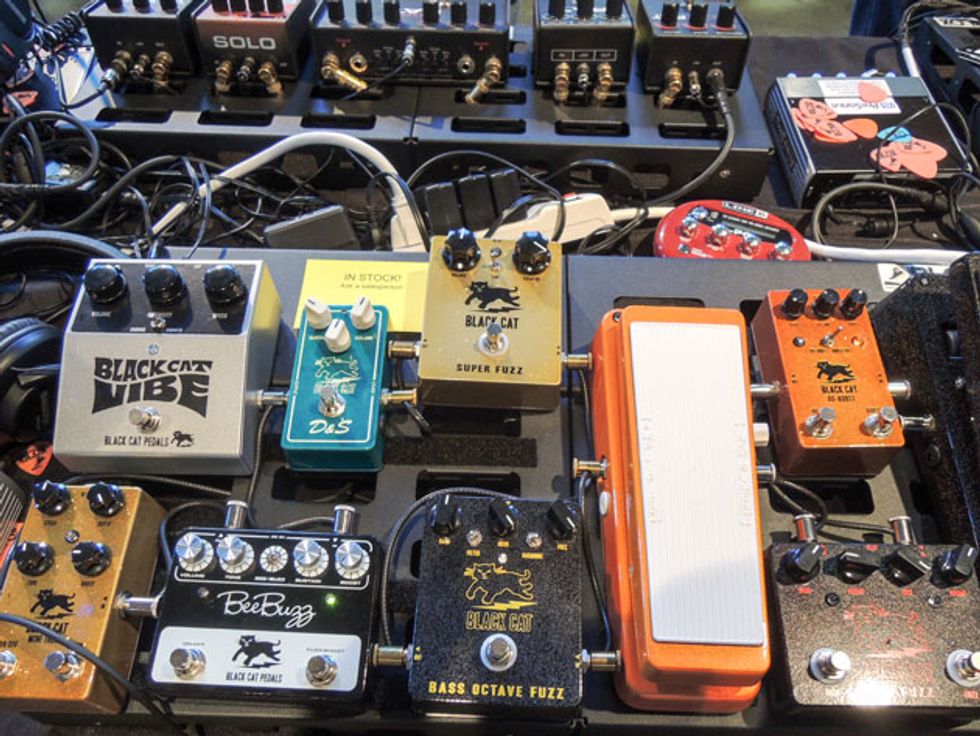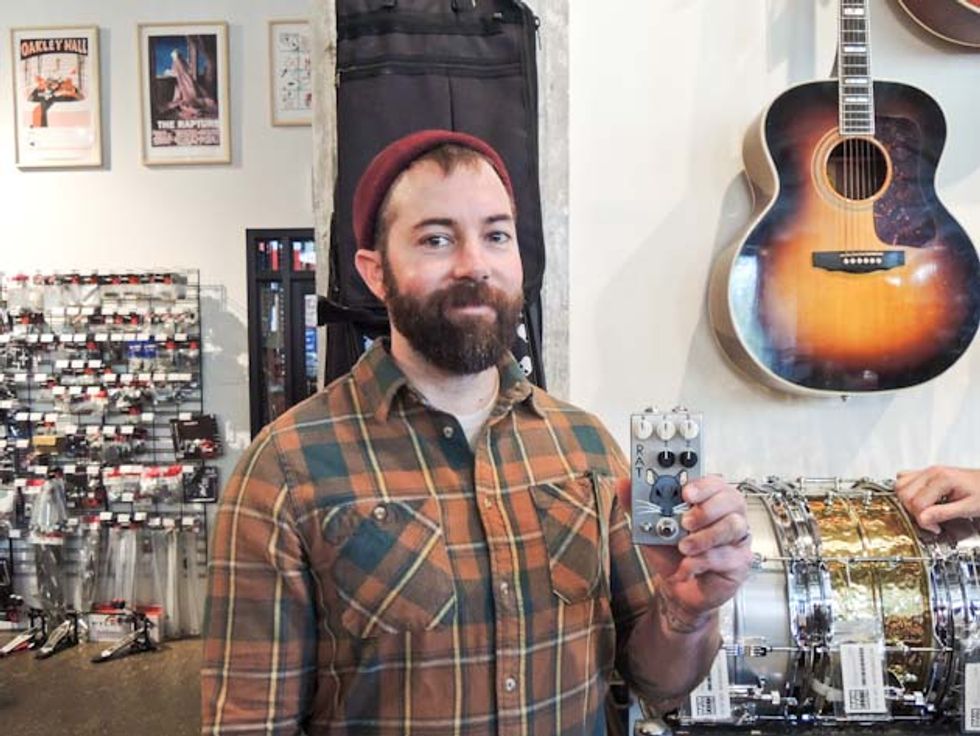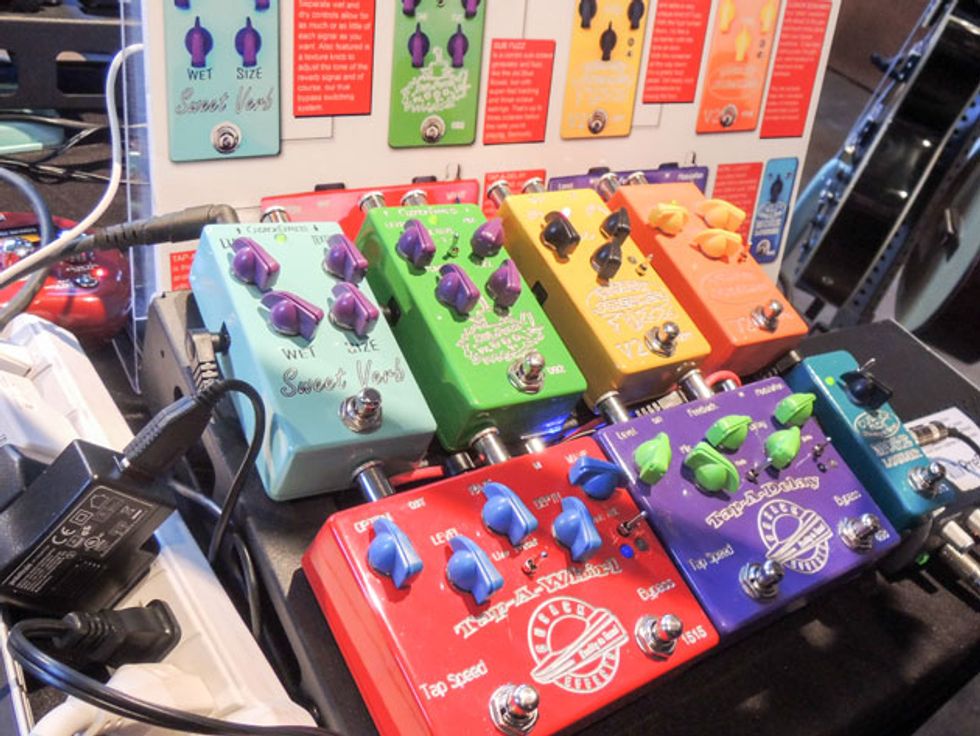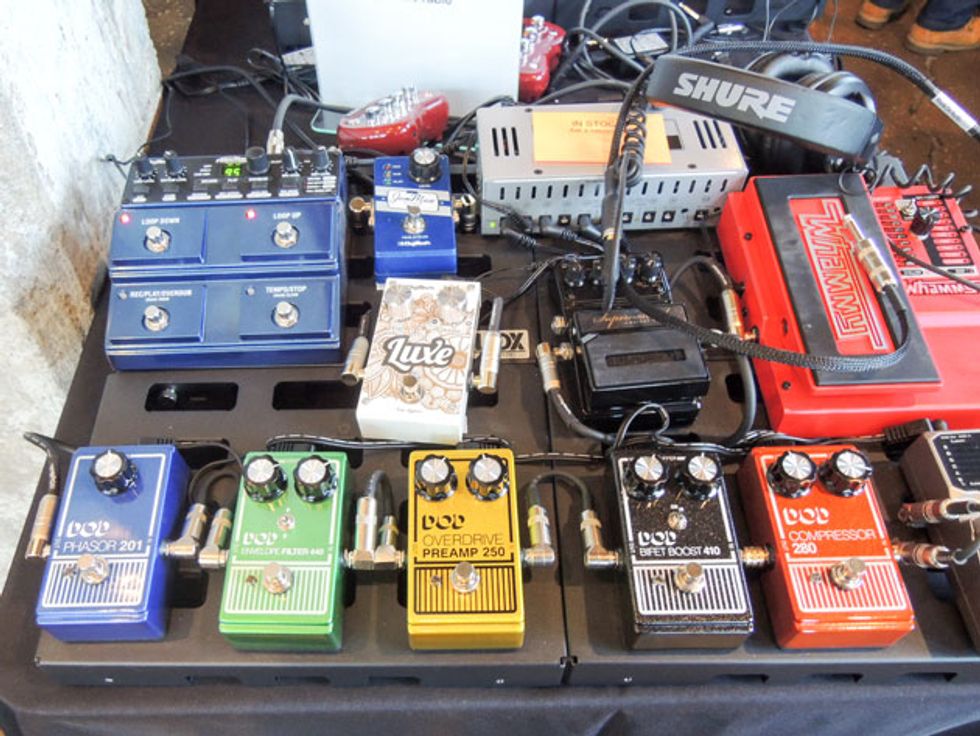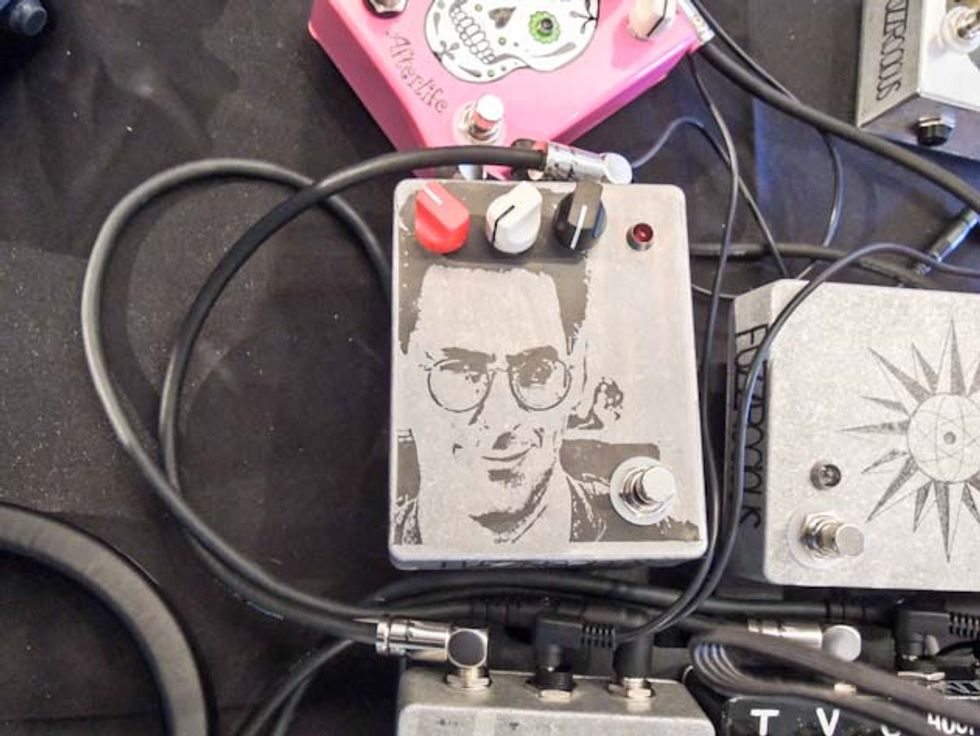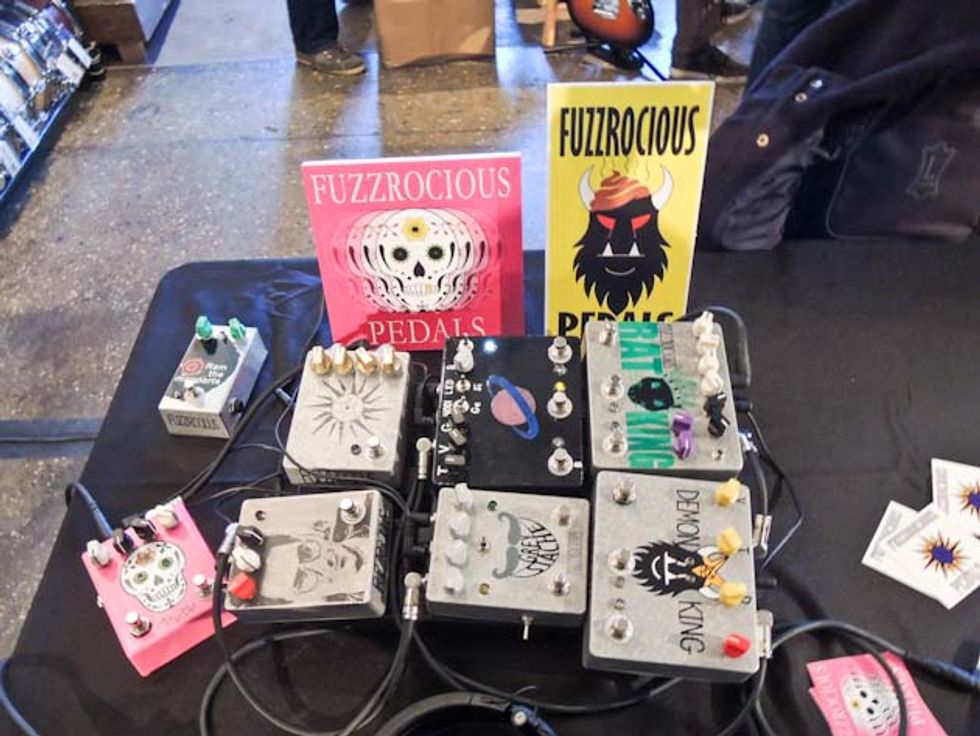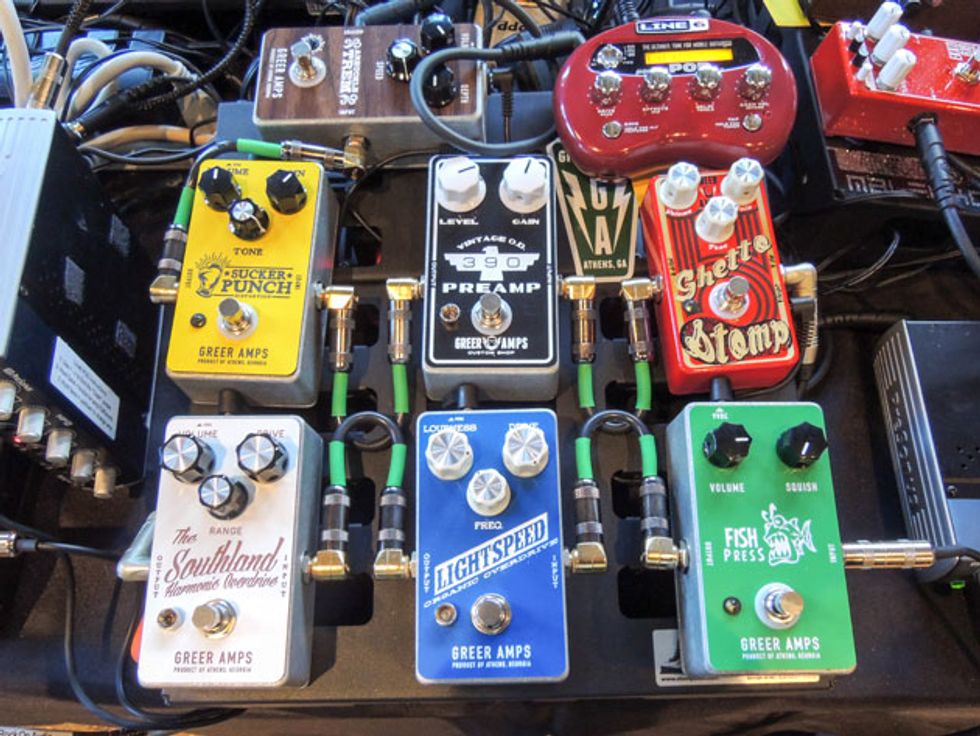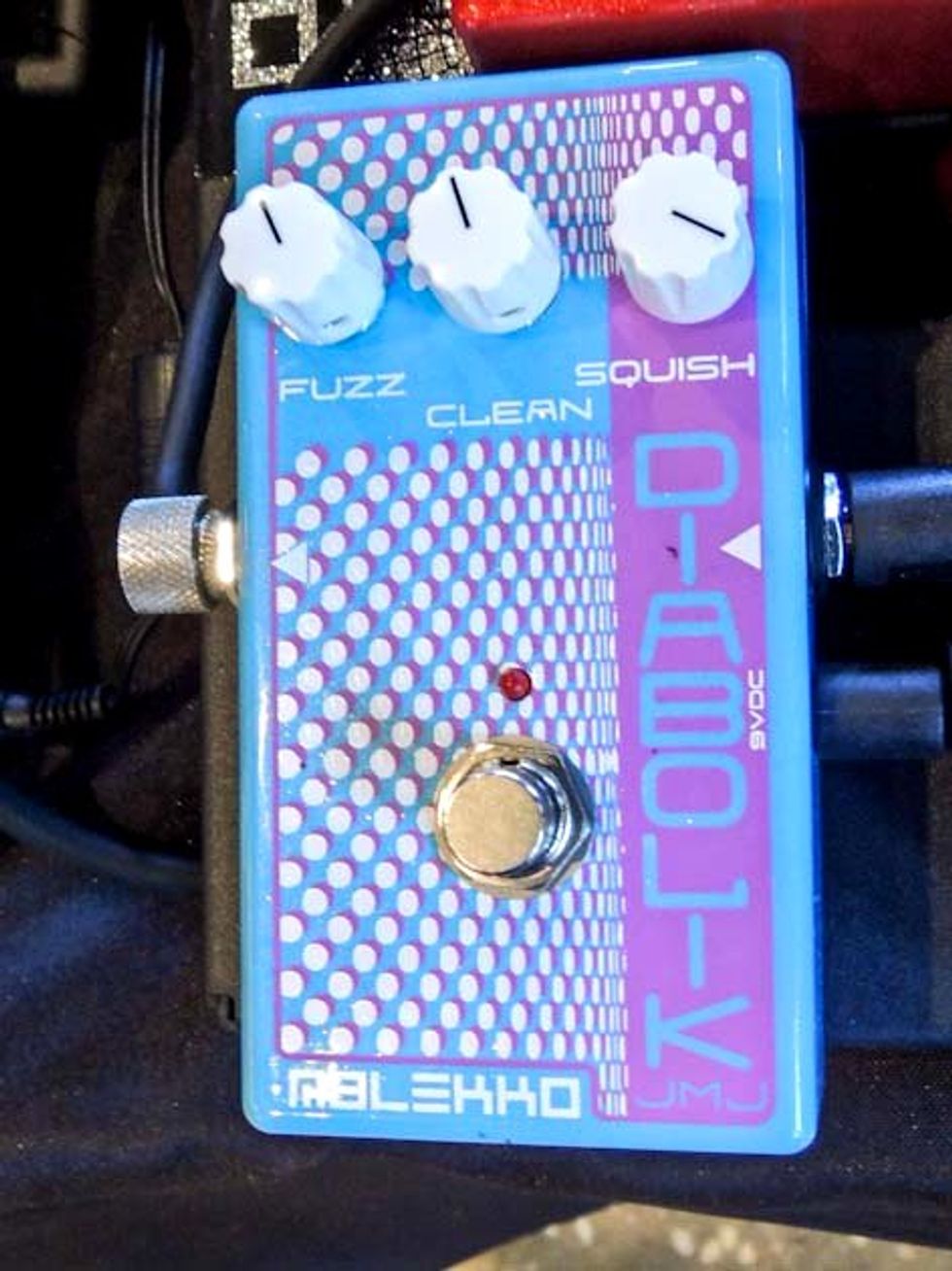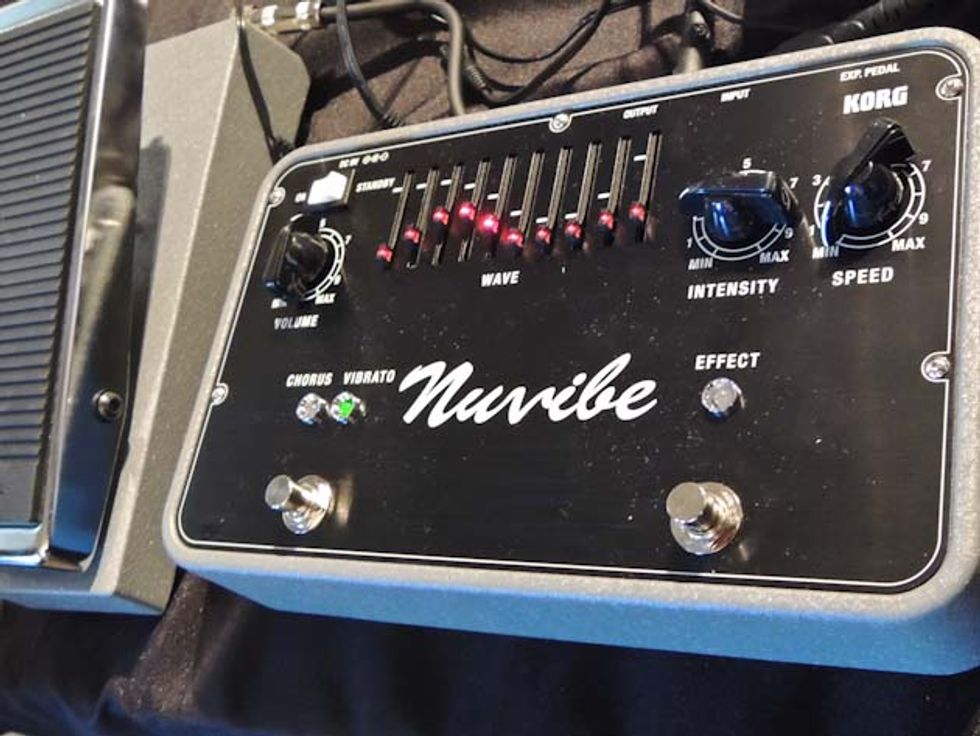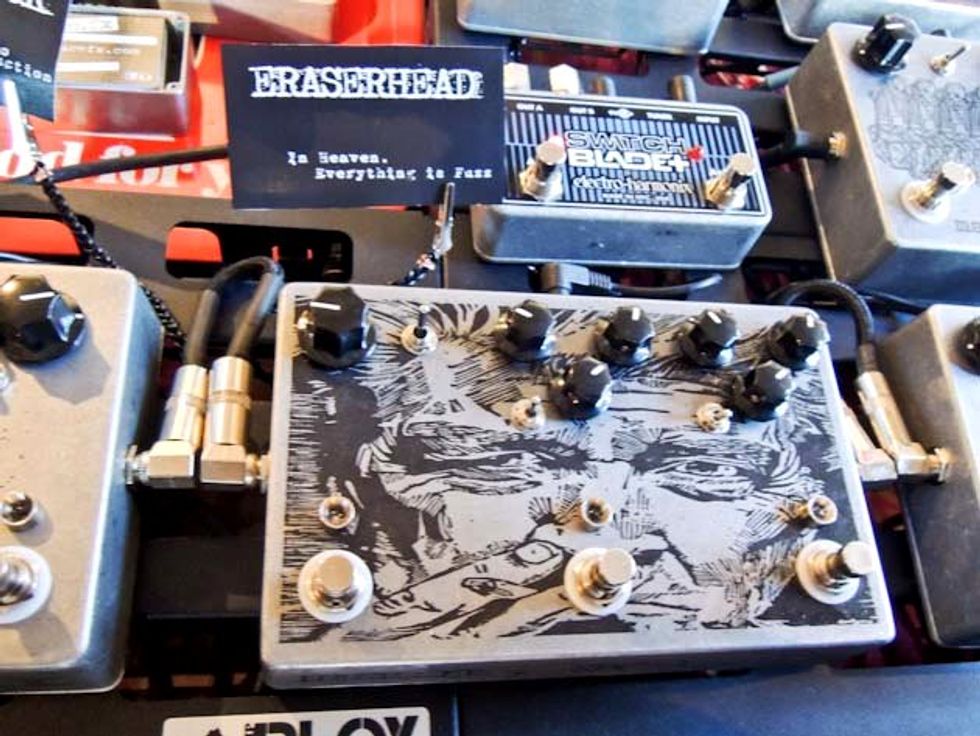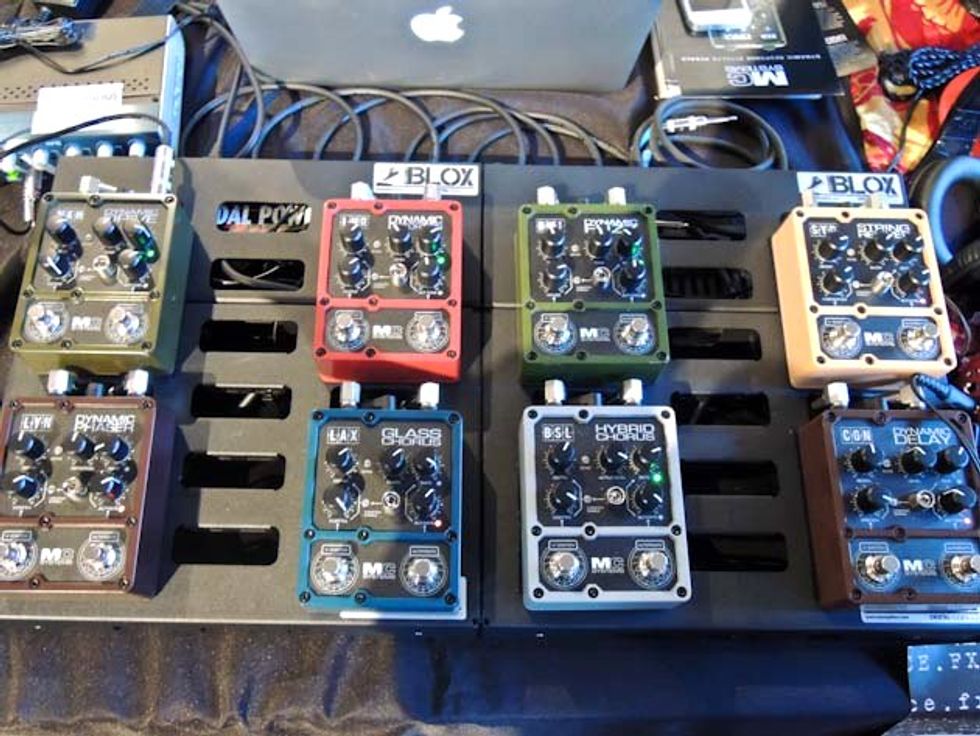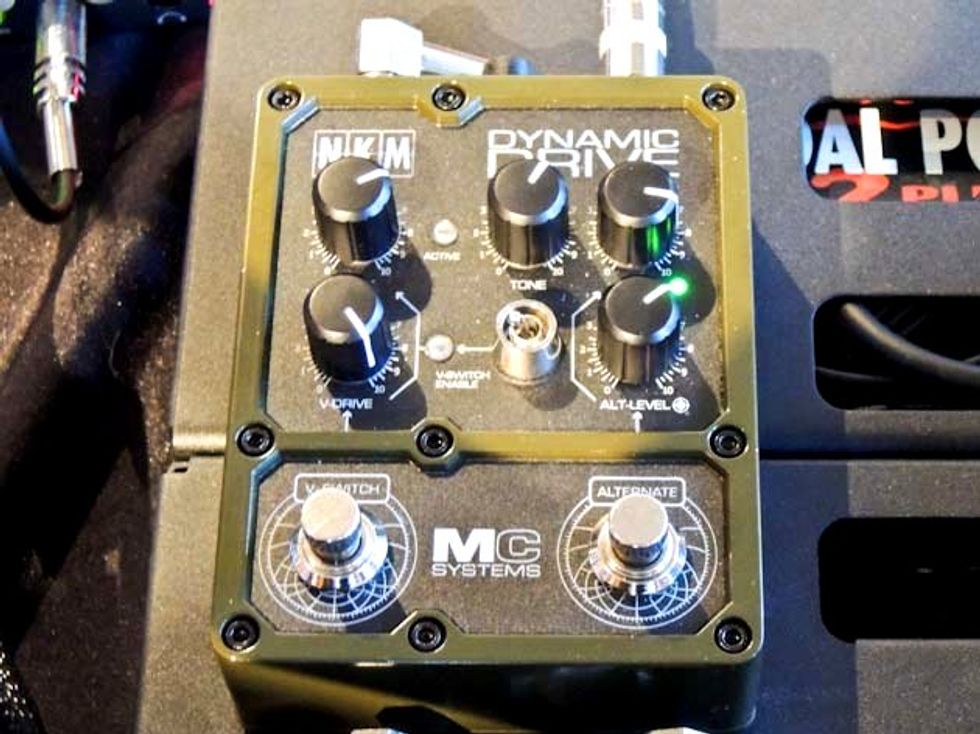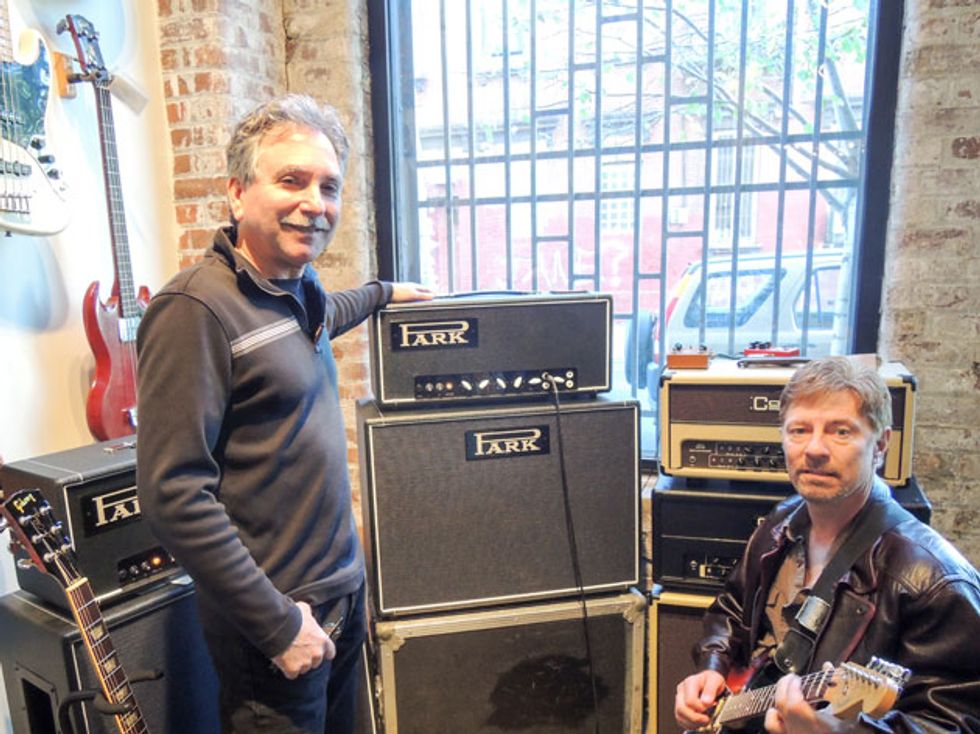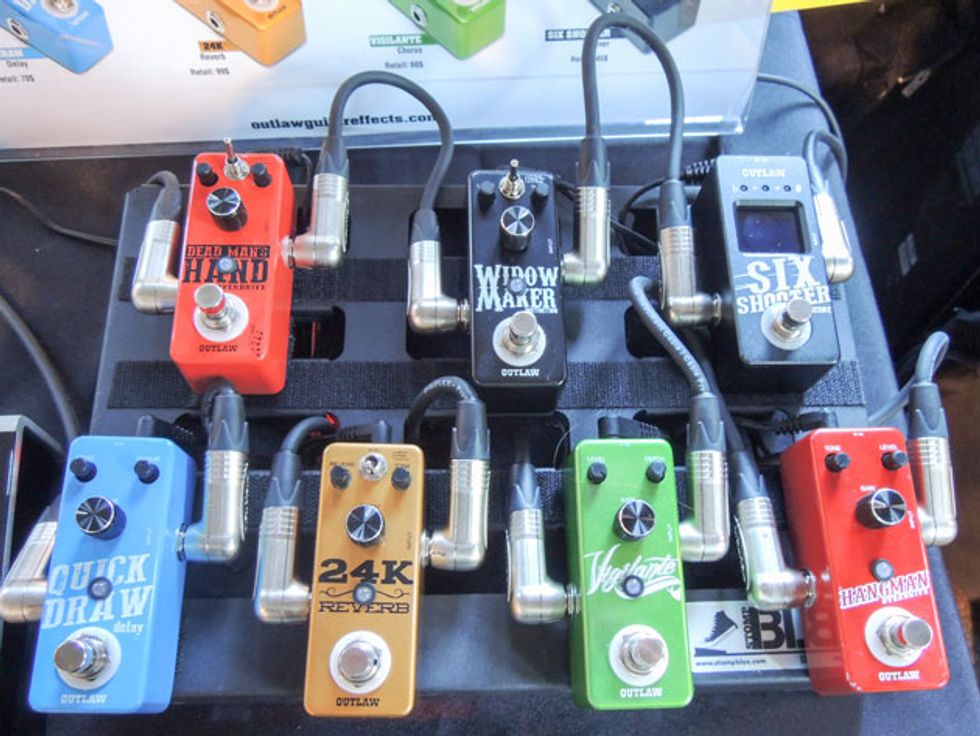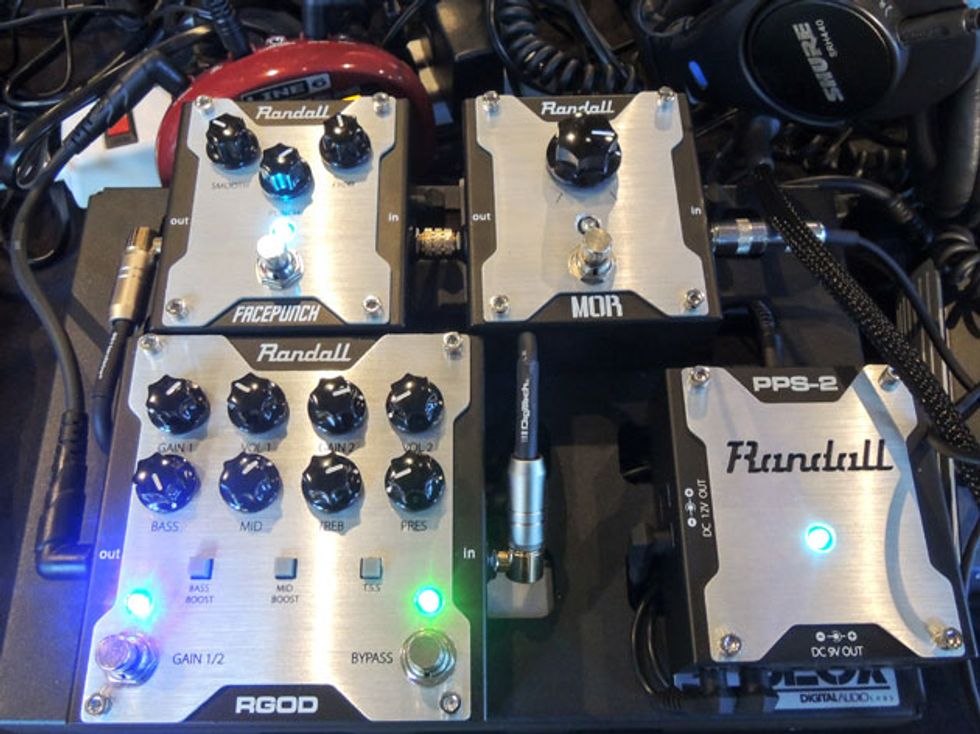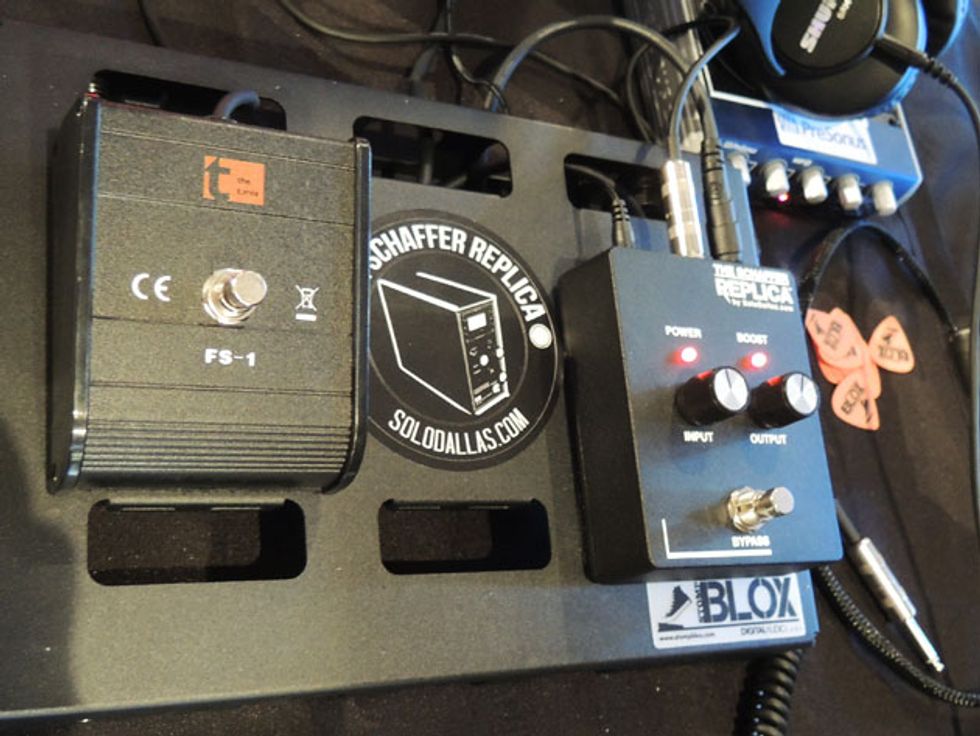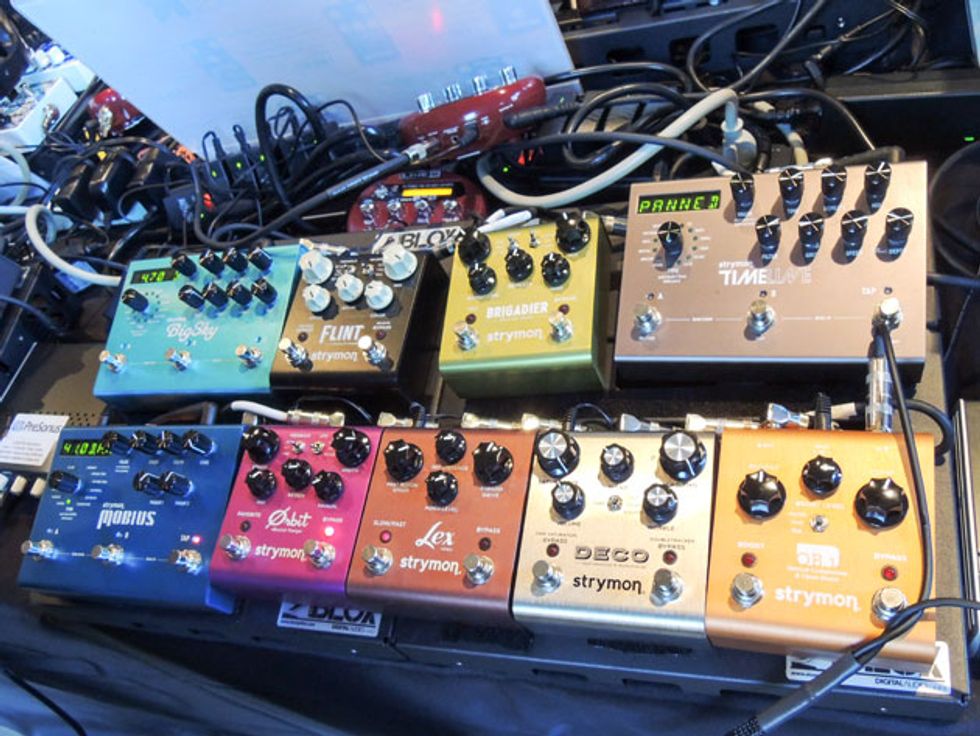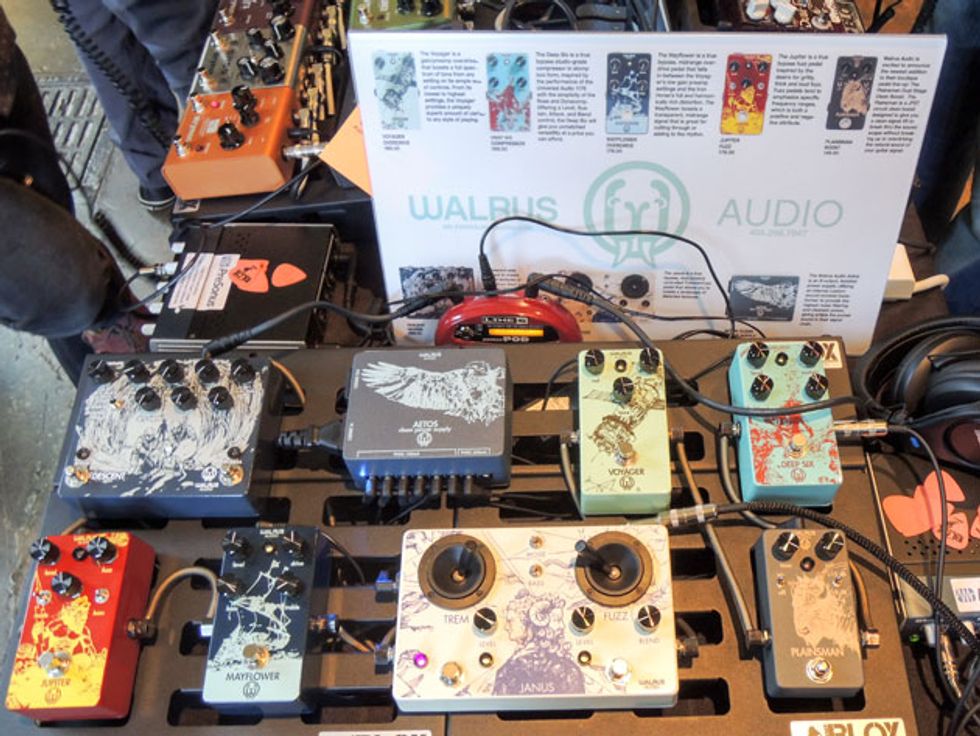 Amid the chaos of October's CMJ Music Marathon in NYC, The Deli magazine and Main Drag Music joined forces to present the Brooklyn Stompbox Expo, a public event that brought together some of the planet's finest pedal manufacturers, who showed off their wired wares and new innovations at Main Drag's lovely Williamsburg showroom.