A sampling of Airline, Domino, Eko, Kustom, Hagstrom, and more from the collection of Eastwood Guitars founder Mike Robinson.
Kustom Greenburst
Kustom guitars were built for a short time in 1968. Obviously inspired by Rickenbacker, they were available in some interesting finishes. Here is the Kustom K-200 in greenburst. Photo courtesy of myrareguitars.com.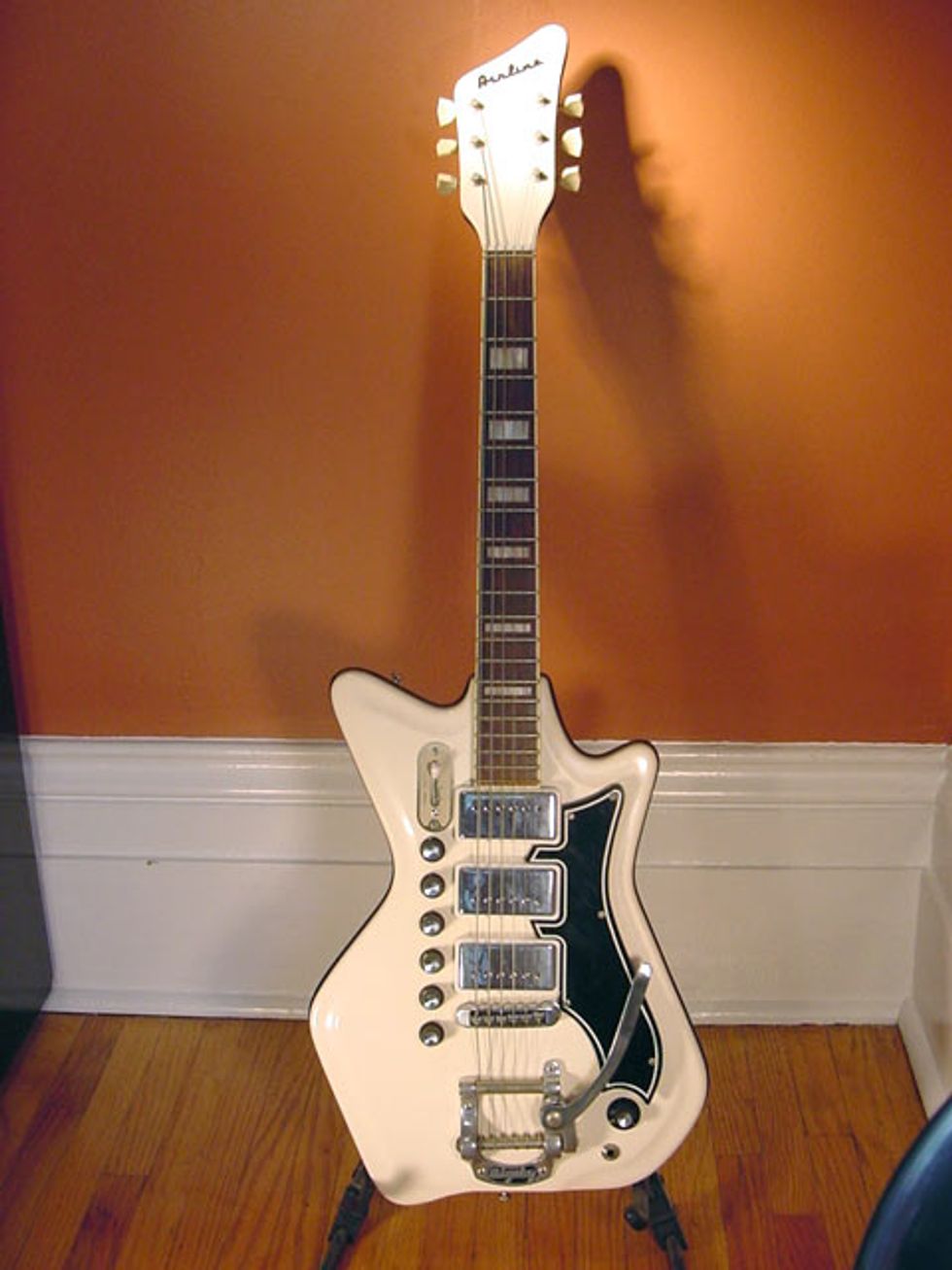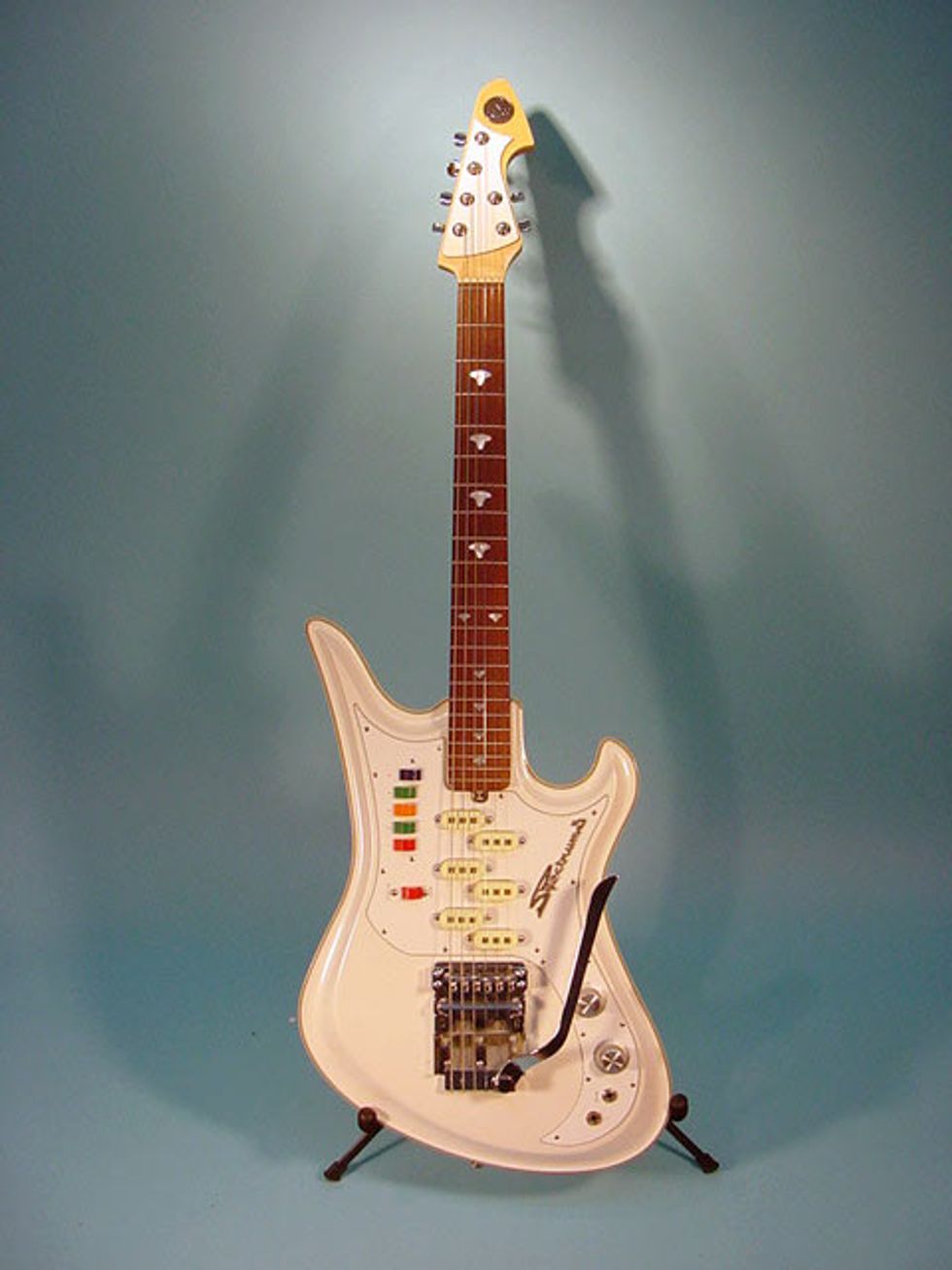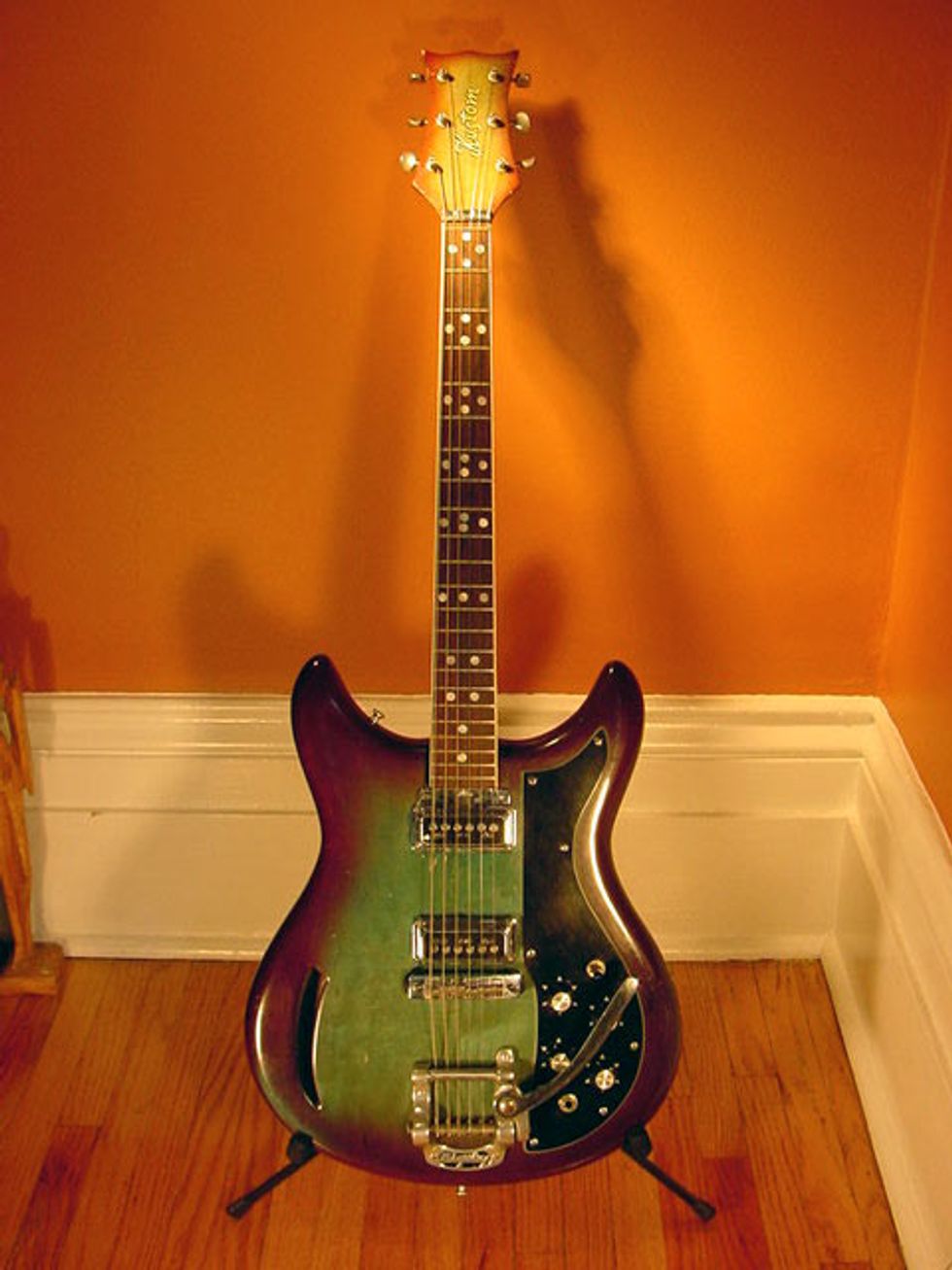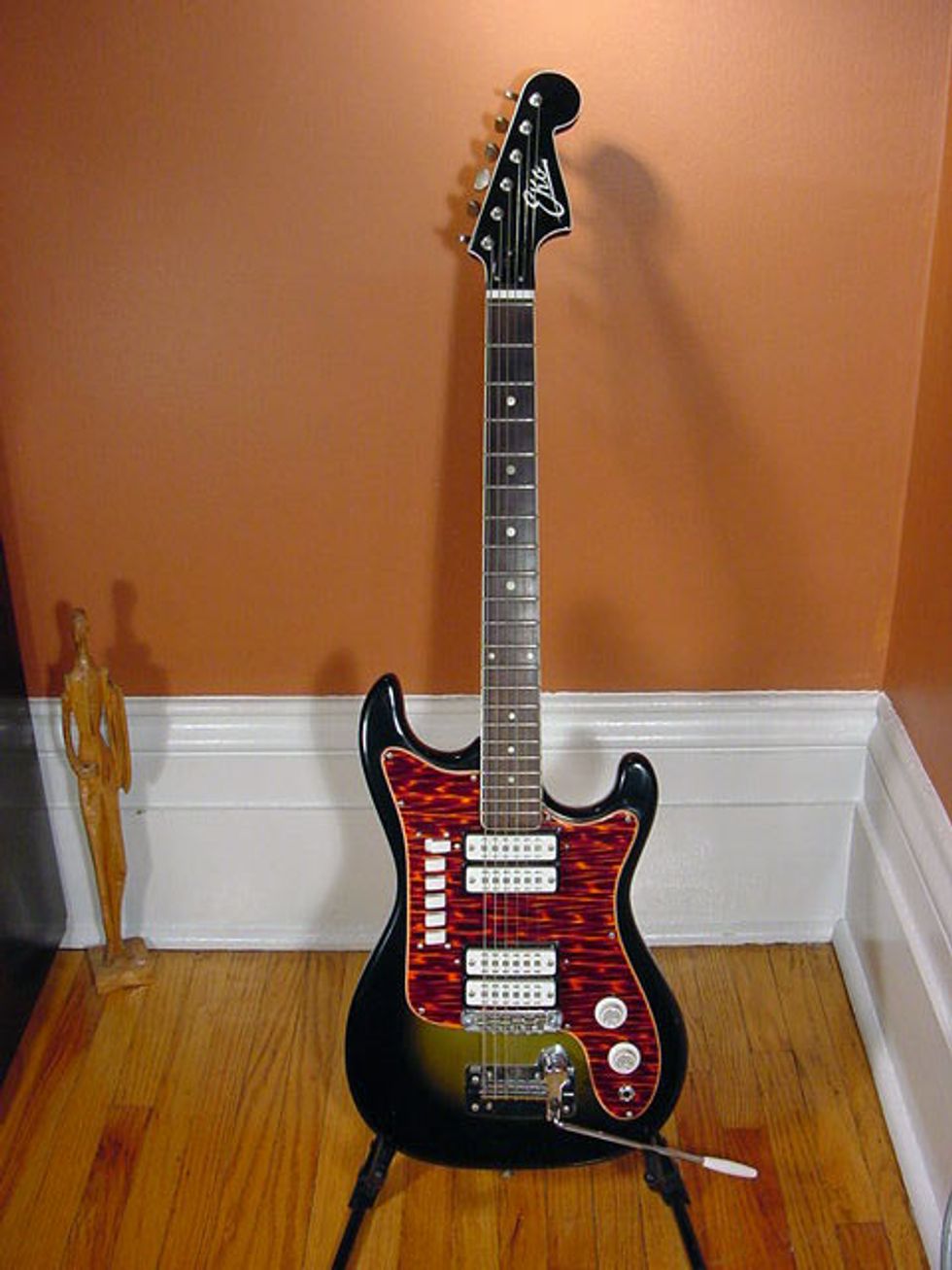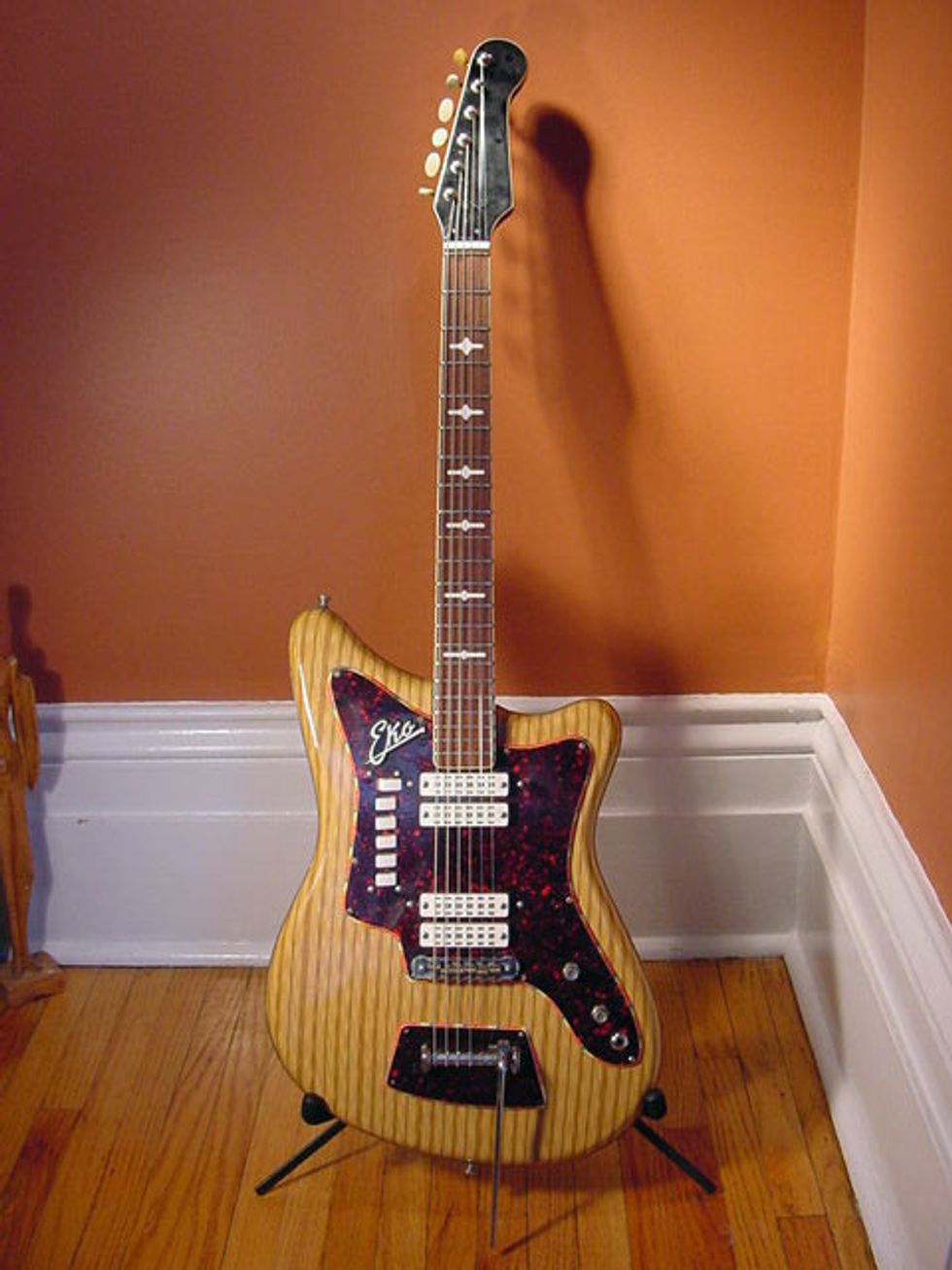 Photos courtesy myrareguitars.com.