A sampling of Airline, Domino, Eko, Kustom, Hagstrom, and more from the collection of Eastwood Guitars founder Mike Robinson.
Eko Condor
This Condor is an example of the many student level guitars Eko produced in the '60s. Eko's answer to the Strat, it was a very lightweight and simple design with dual pickups and tremolo. The Condor was available in white, red, and sunburst. Photo courtesy of myrareguitars.com.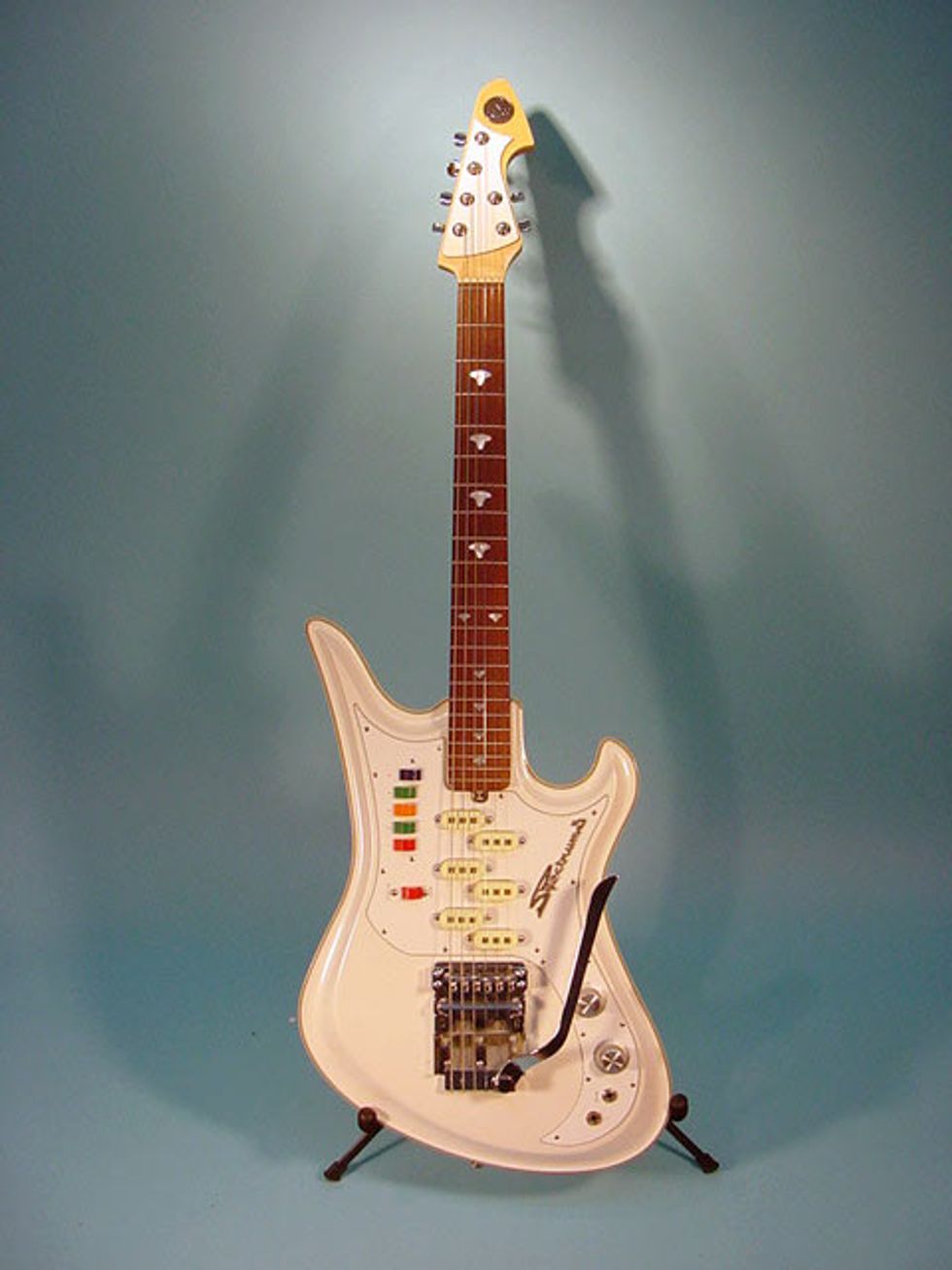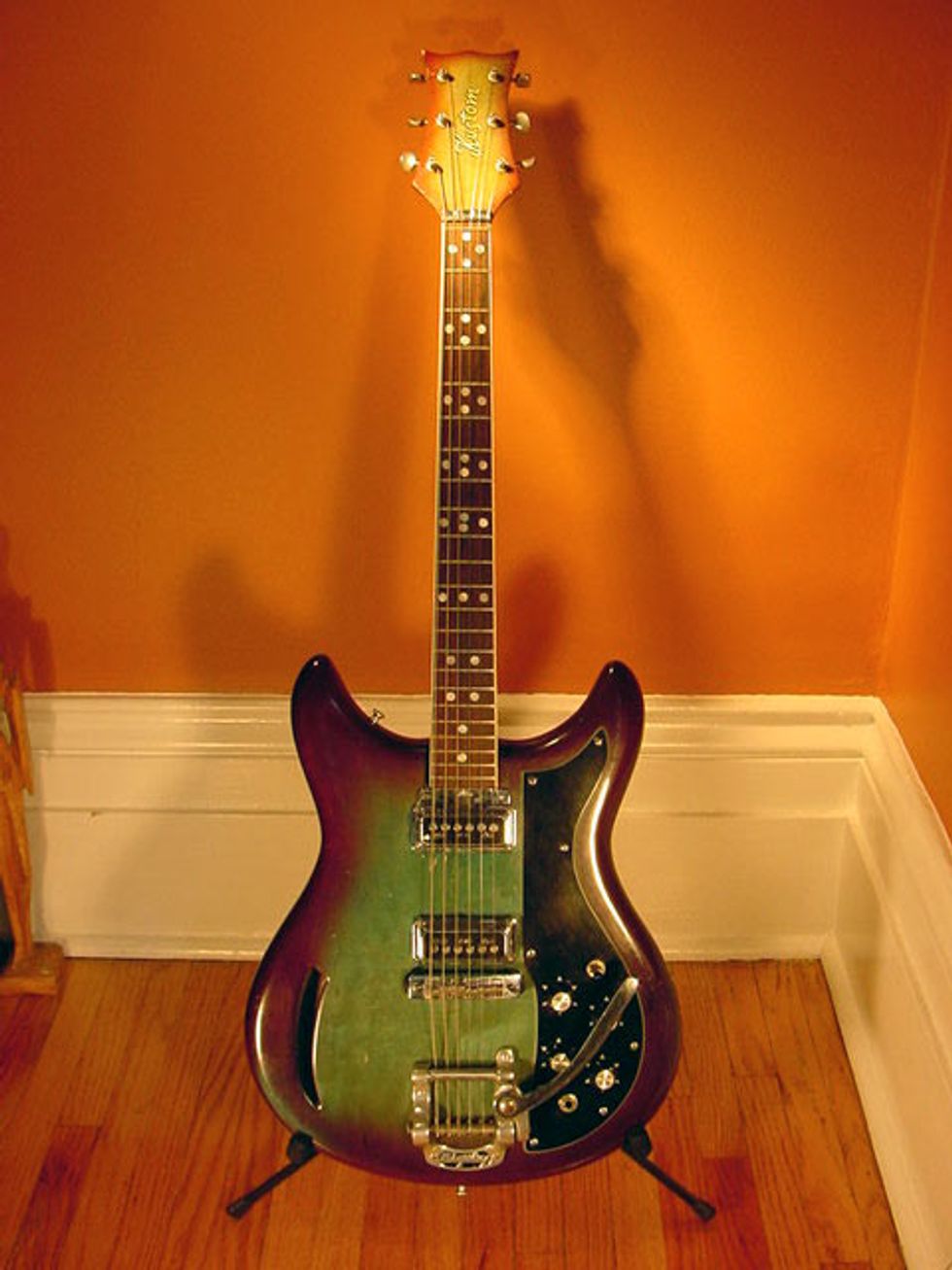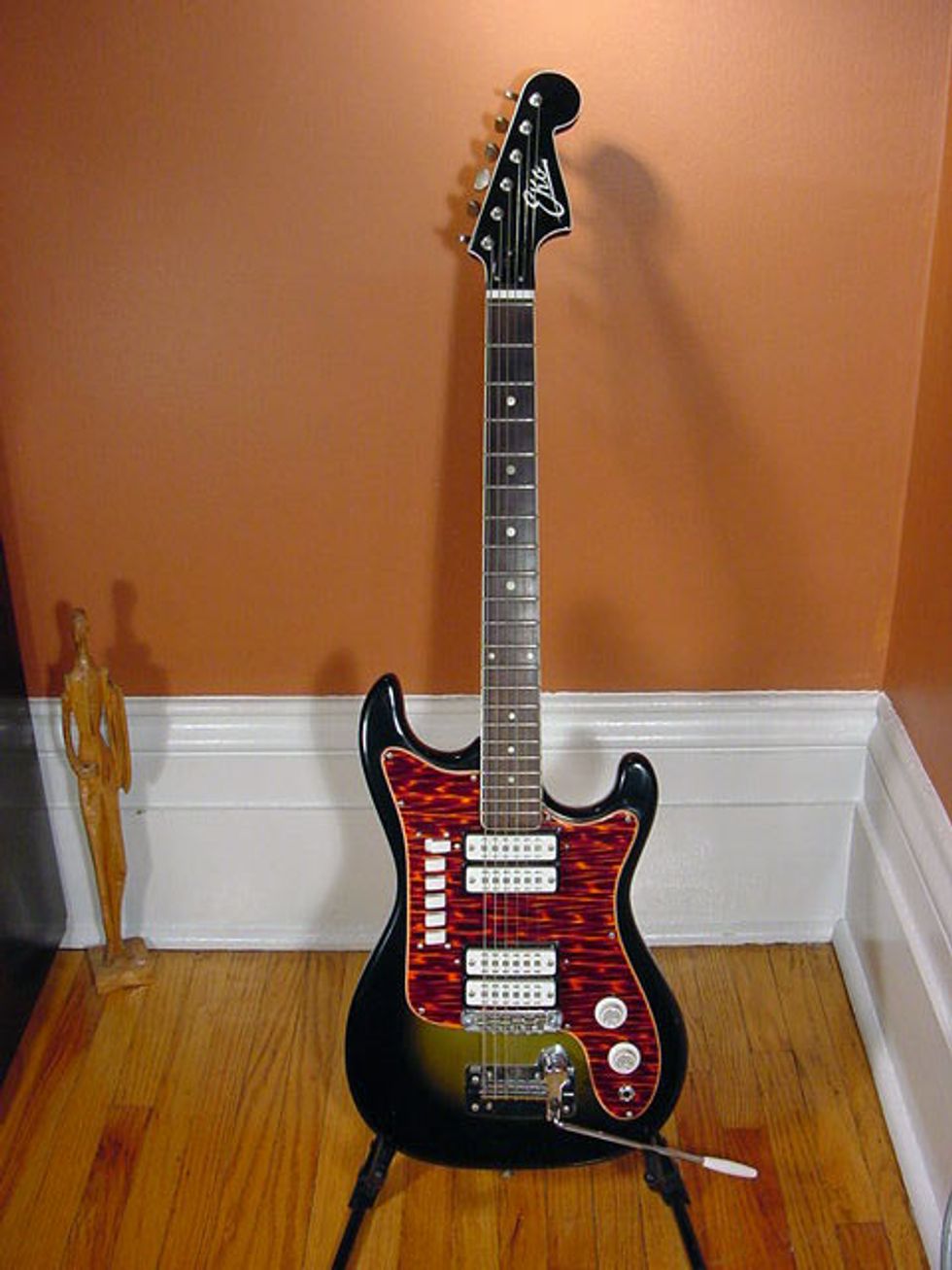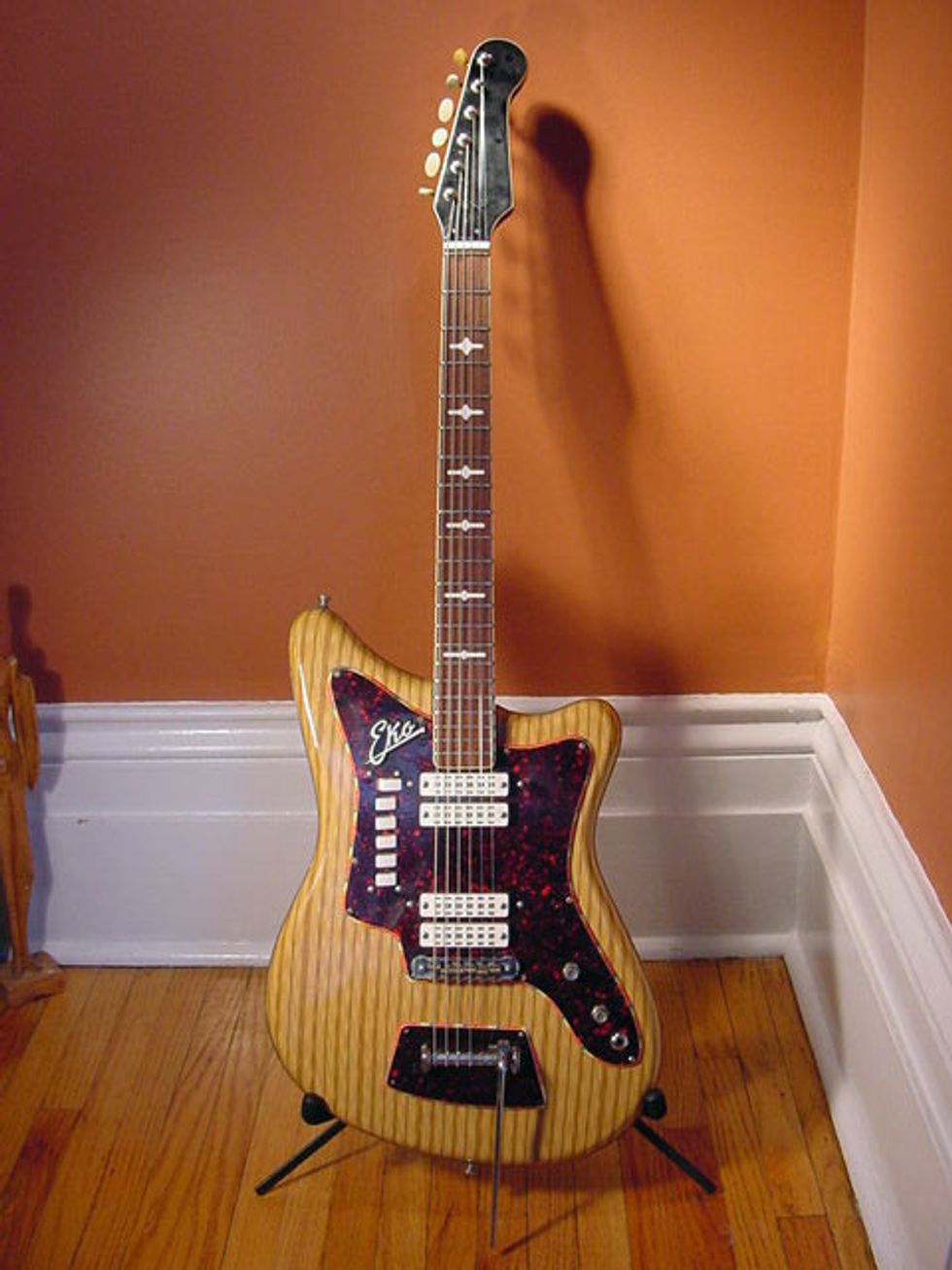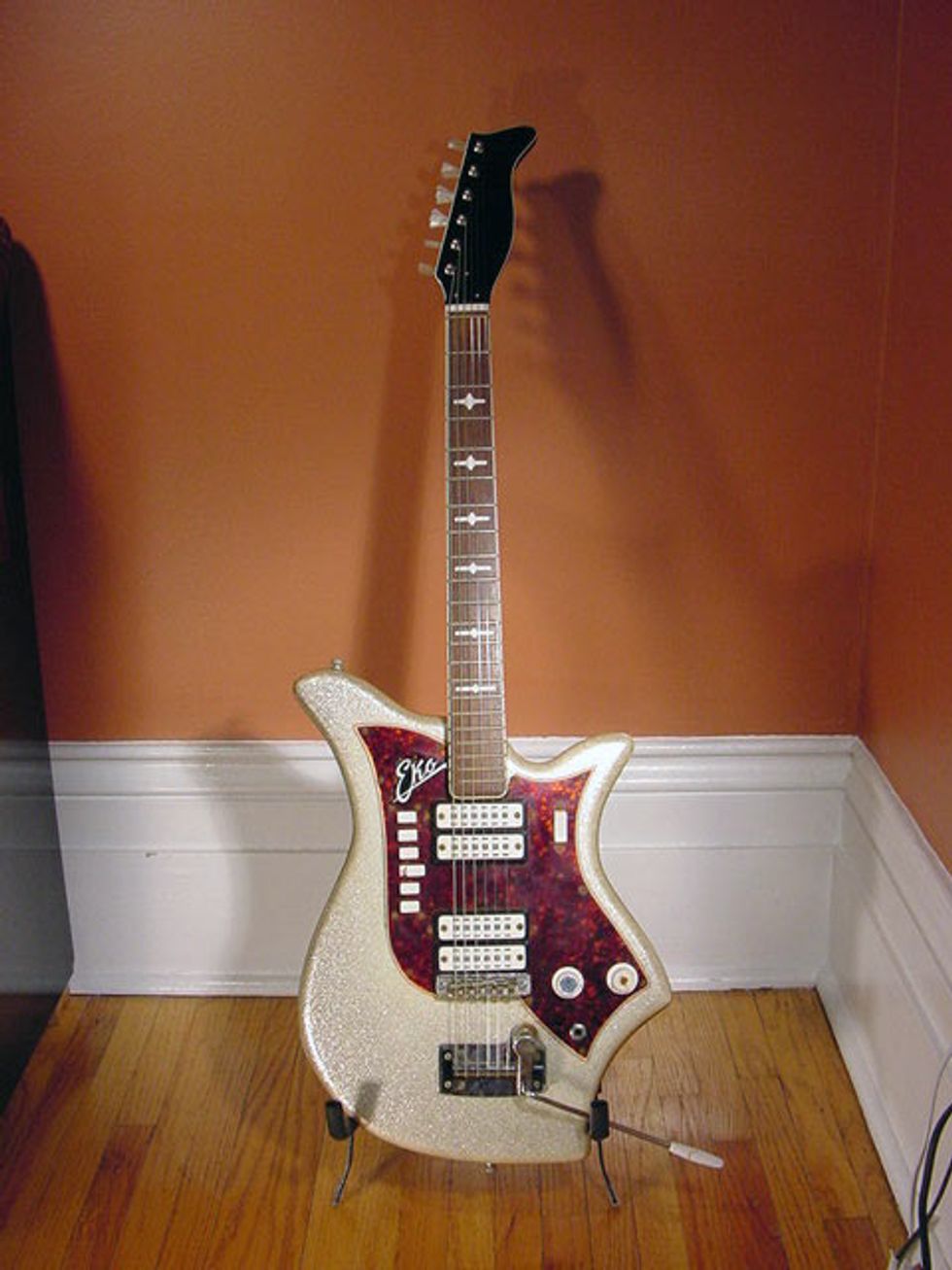 Photos courtesy myrareguitars.com.