A sampling of Airline, Domino, Eko, Kustom, Hagstrom, and more from the collection of Eastwood Guitars founder Mike Robinson.
Hagstrom Impala and Corvette
This Impala (left) features a slider switch for the volume, and multiple push-buttons for pickup selection. It has a fantastic, set-neck joint and is one of the most comfortable guitars you'll ever play. The Corvette (right) is a 3-pickup version of this model. Photos courtesy of myrareguitars.com.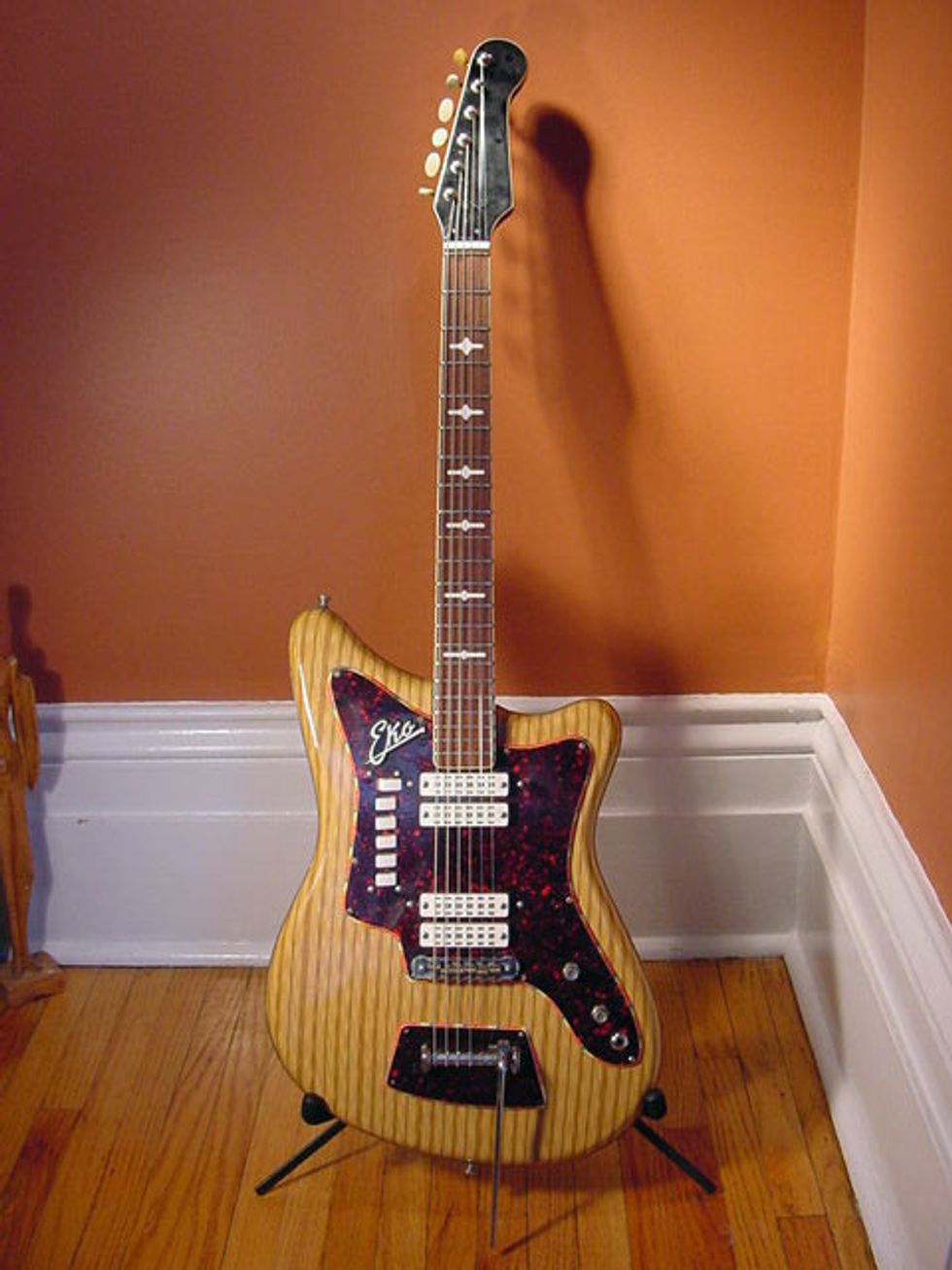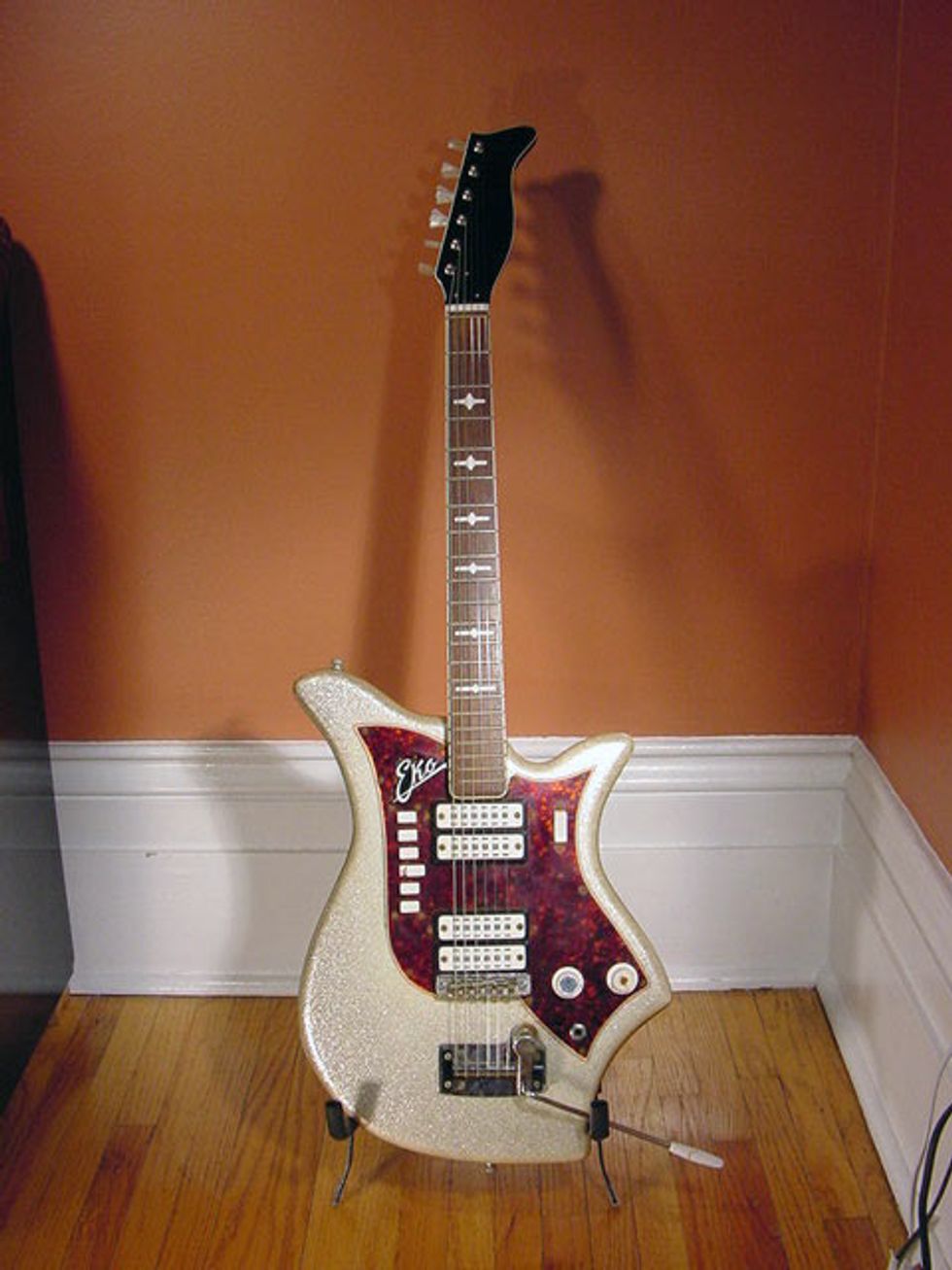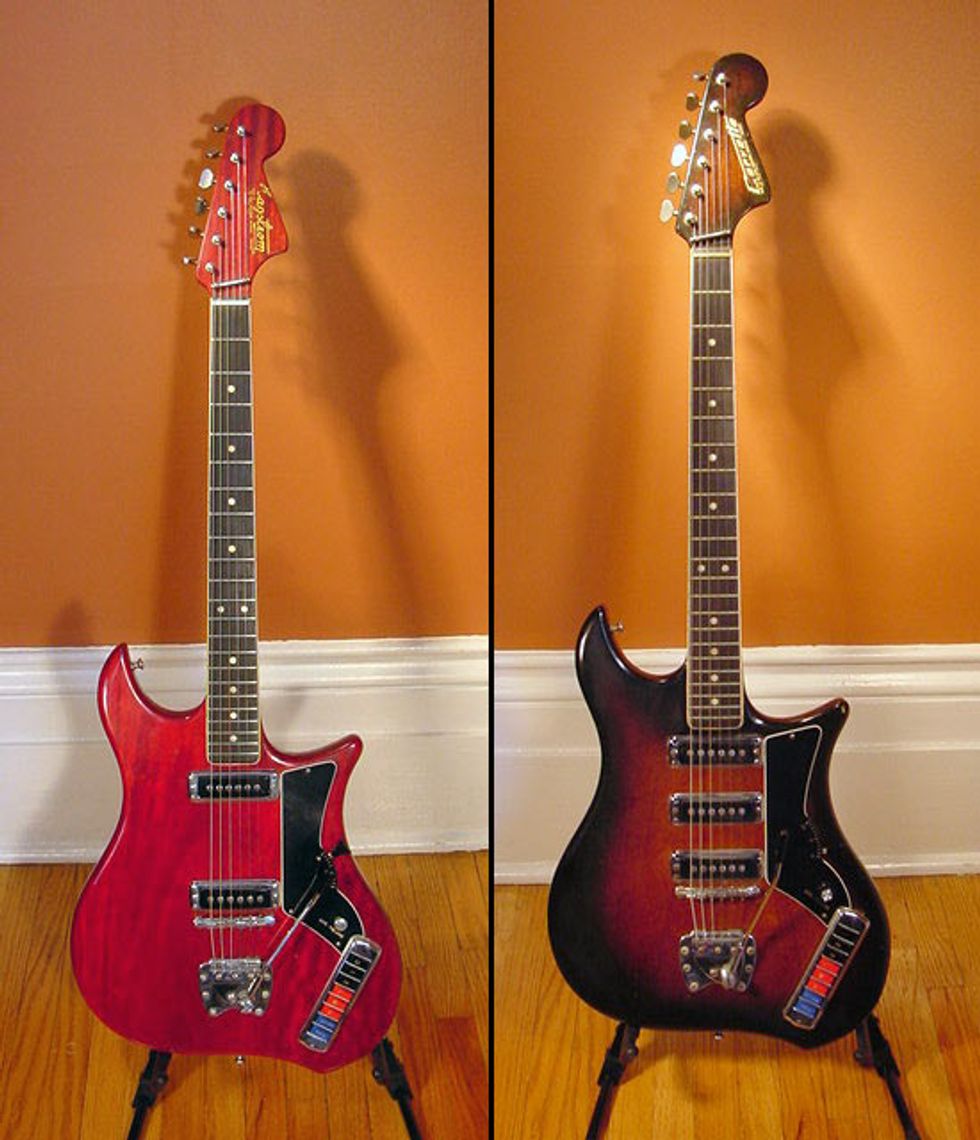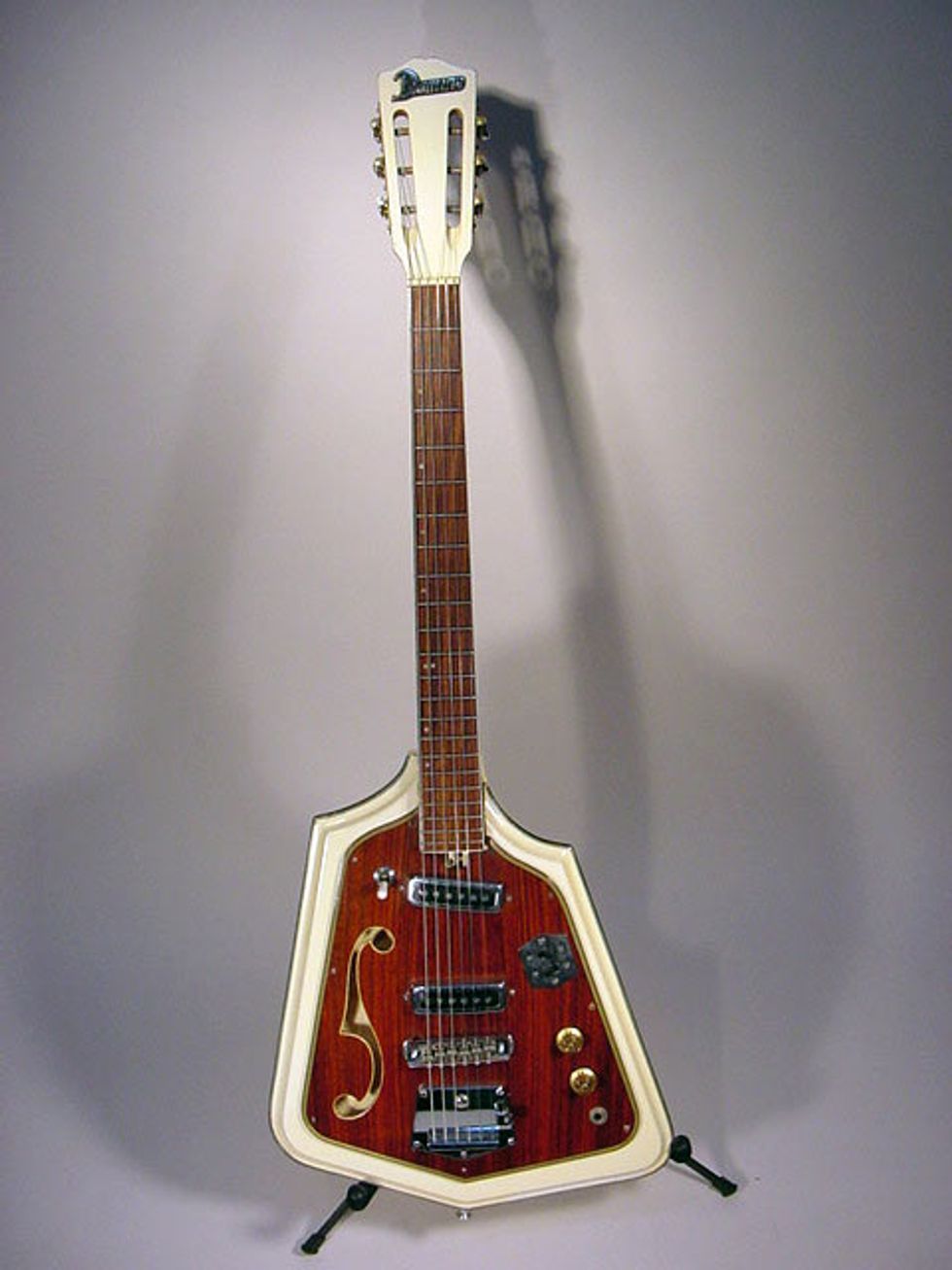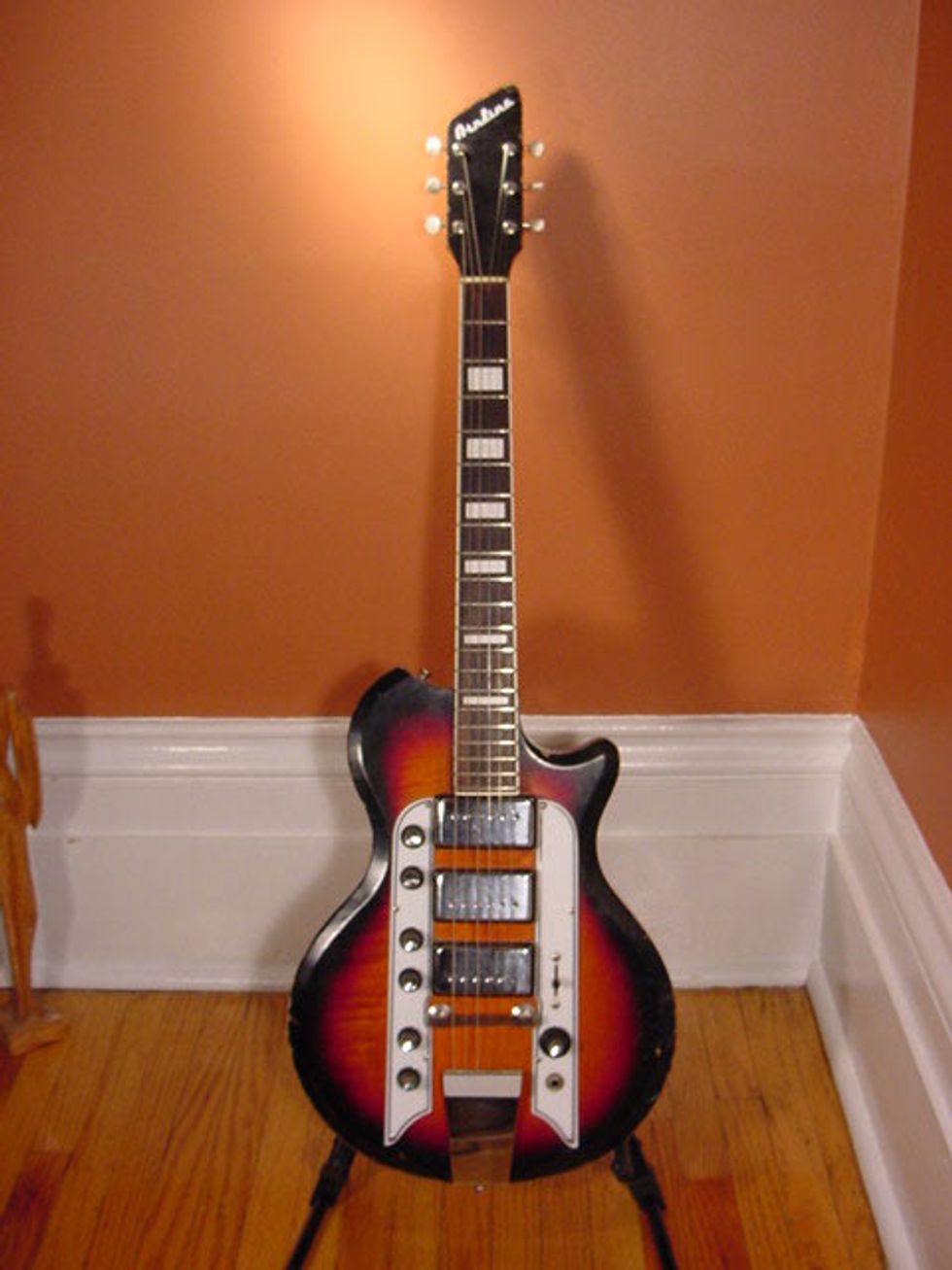 Photos courtesy myrareguitars.com.