A sampling of Airline, Domino, Eko, Kustom, Hagstrom, and more from the collection of Eastwood Guitars founder Mike Robinson.
Airline Town & Country
This early 1960s body was made from a solid piece of wood. To make the guitar lighter, 2" circular holes, similar to the hole diameter for a home door's latch mechanism, were drilled through the body. A plastic cover went over the back to mask the holes. Photo courtesy of myrareguitars.com.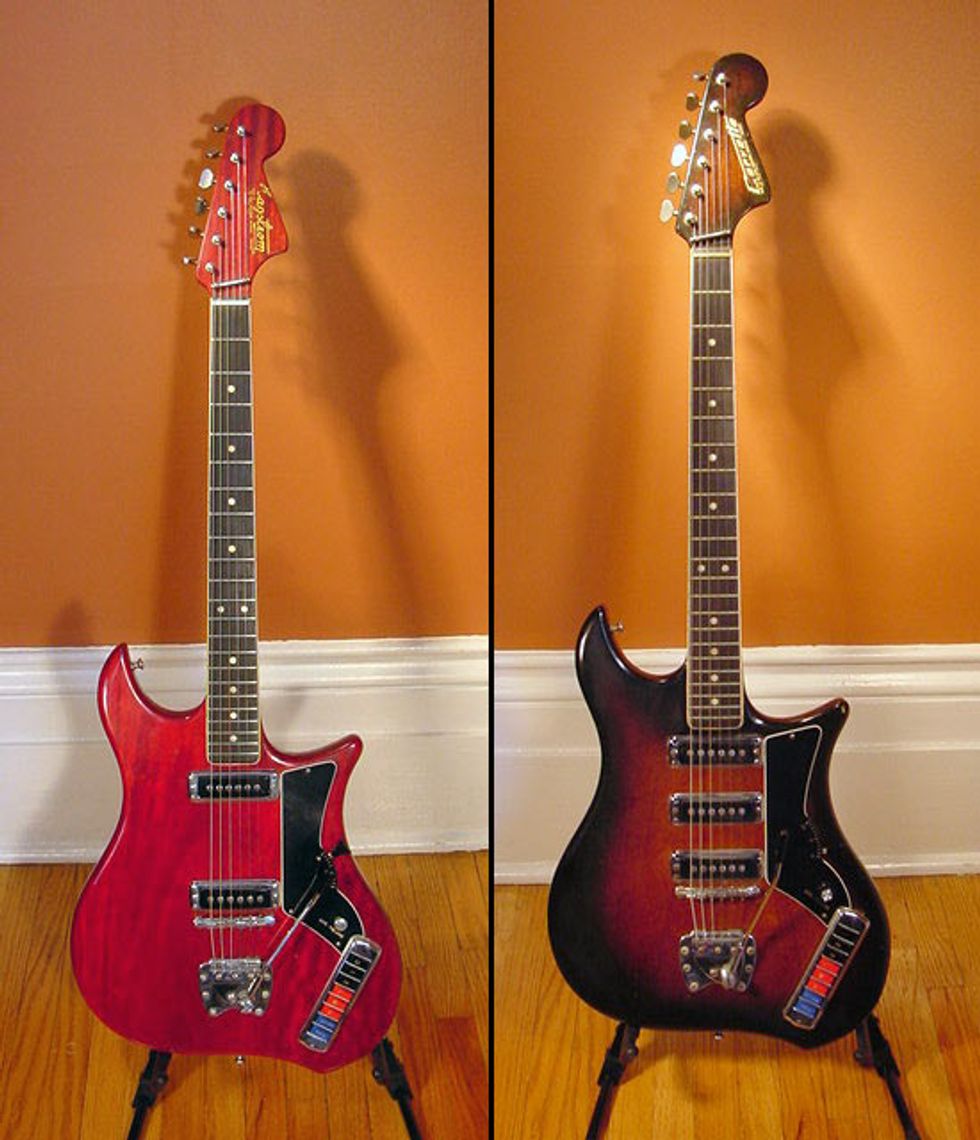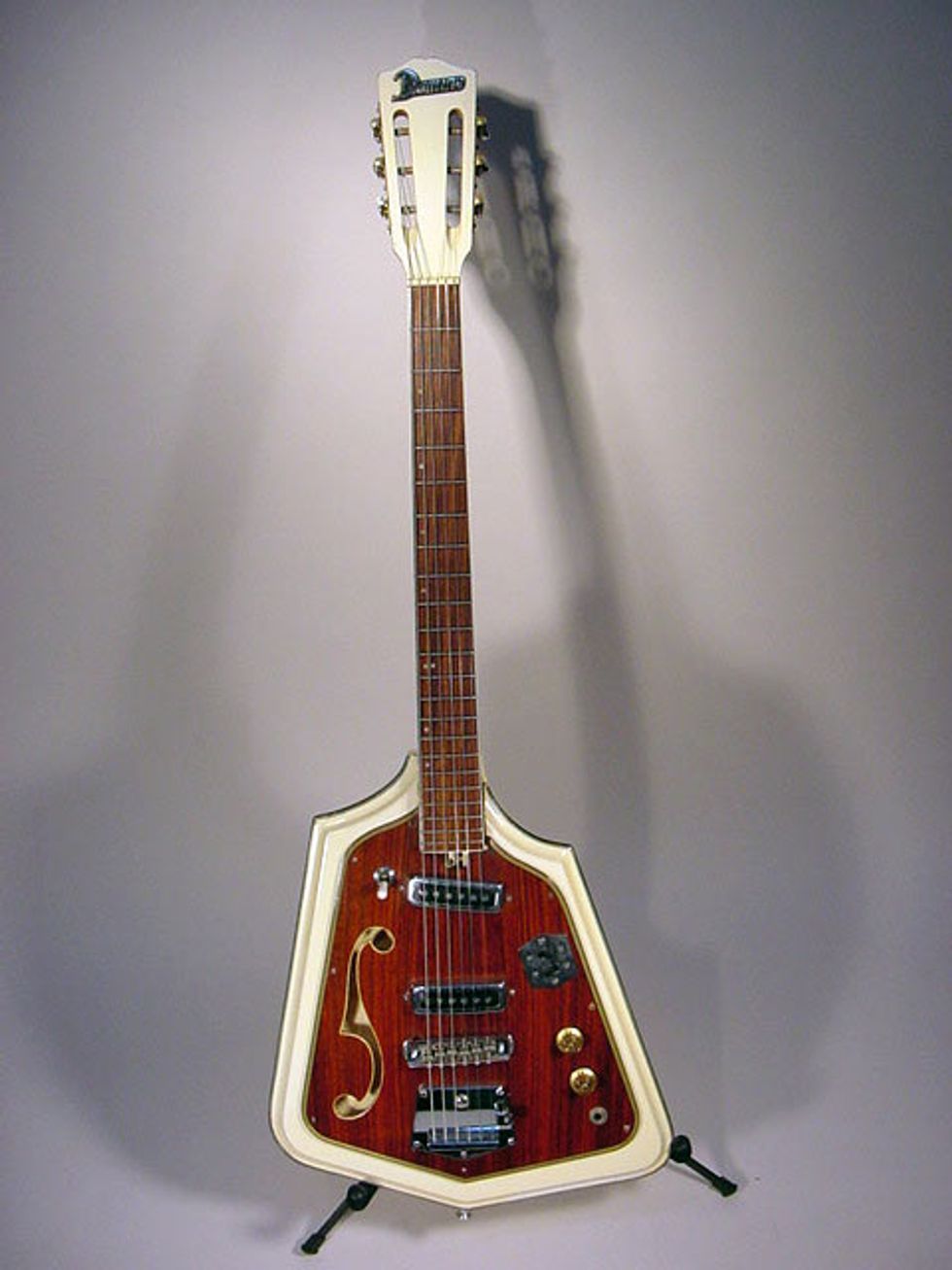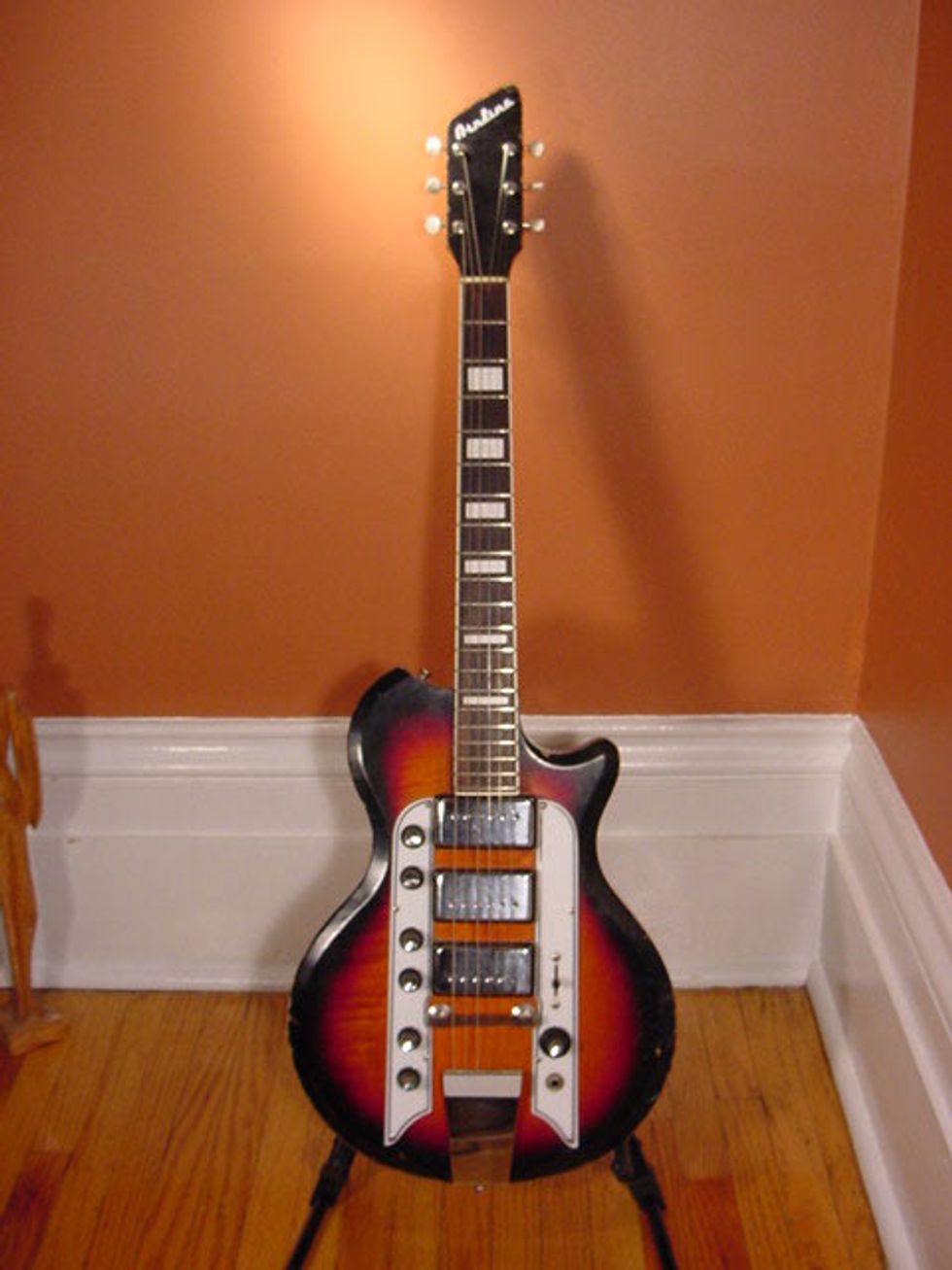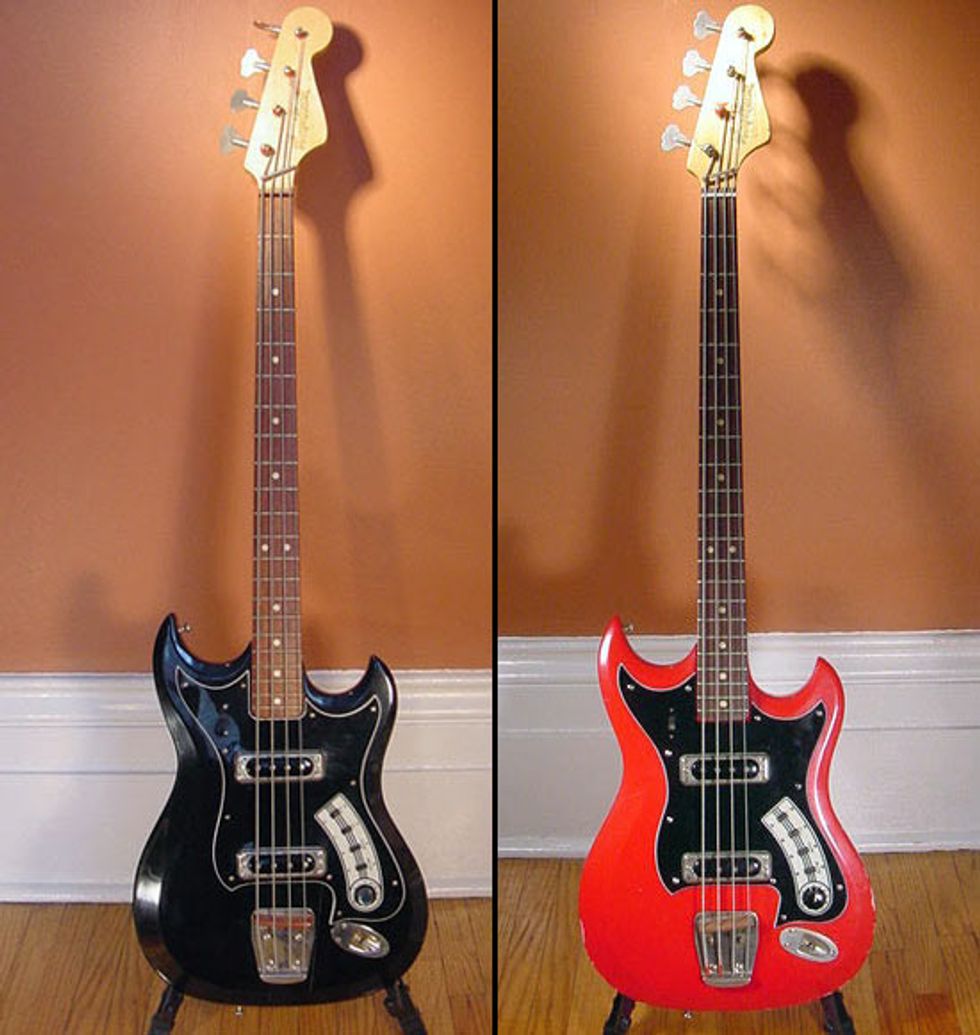 Photos courtesy myrareguitars.com.