A sampling of Airline, Domino, Eko, Kustom, Hagstrom, and more from the collection of Eastwood Guitars founder Mike Robinson.
Mike Robinson
The next 26 images comprise a small fraction of Mike Robinson's expansive collection of off-the-beaten-path vintage instruments. For the past 13 years, Robinson has been documenting his guitar collection at one of the oldest, vintage guitar sites on the internet: myrareguitars.com. He also started Eastwood Guitars in 2002 and now distributes Eastwood and Airline guitars worldwide. From a recent visit with Randy Bachman [The Guess Who, Bachman Turner Overdrive], Mike Robinson is pictured here with Bachman's Espanada guitar.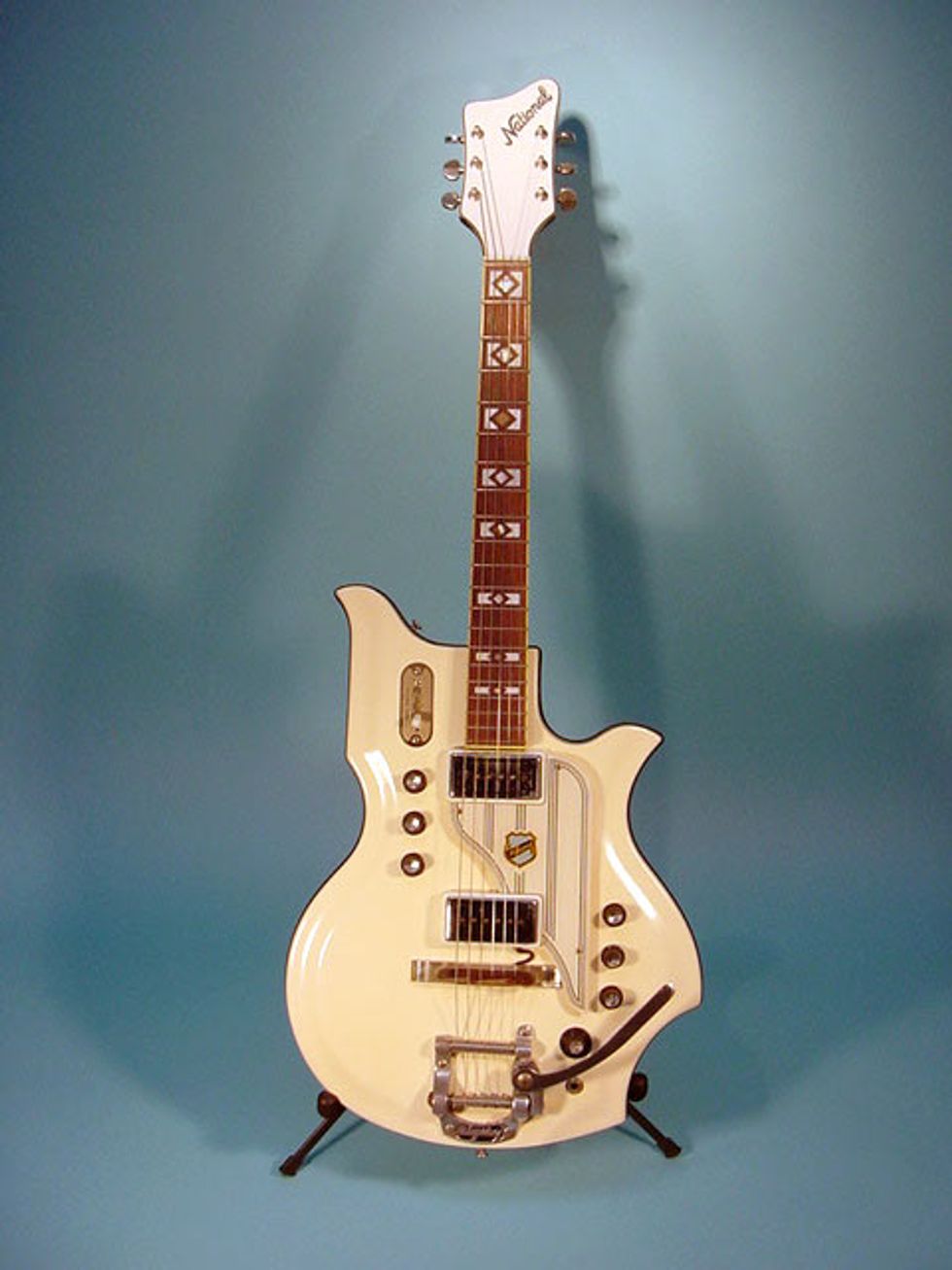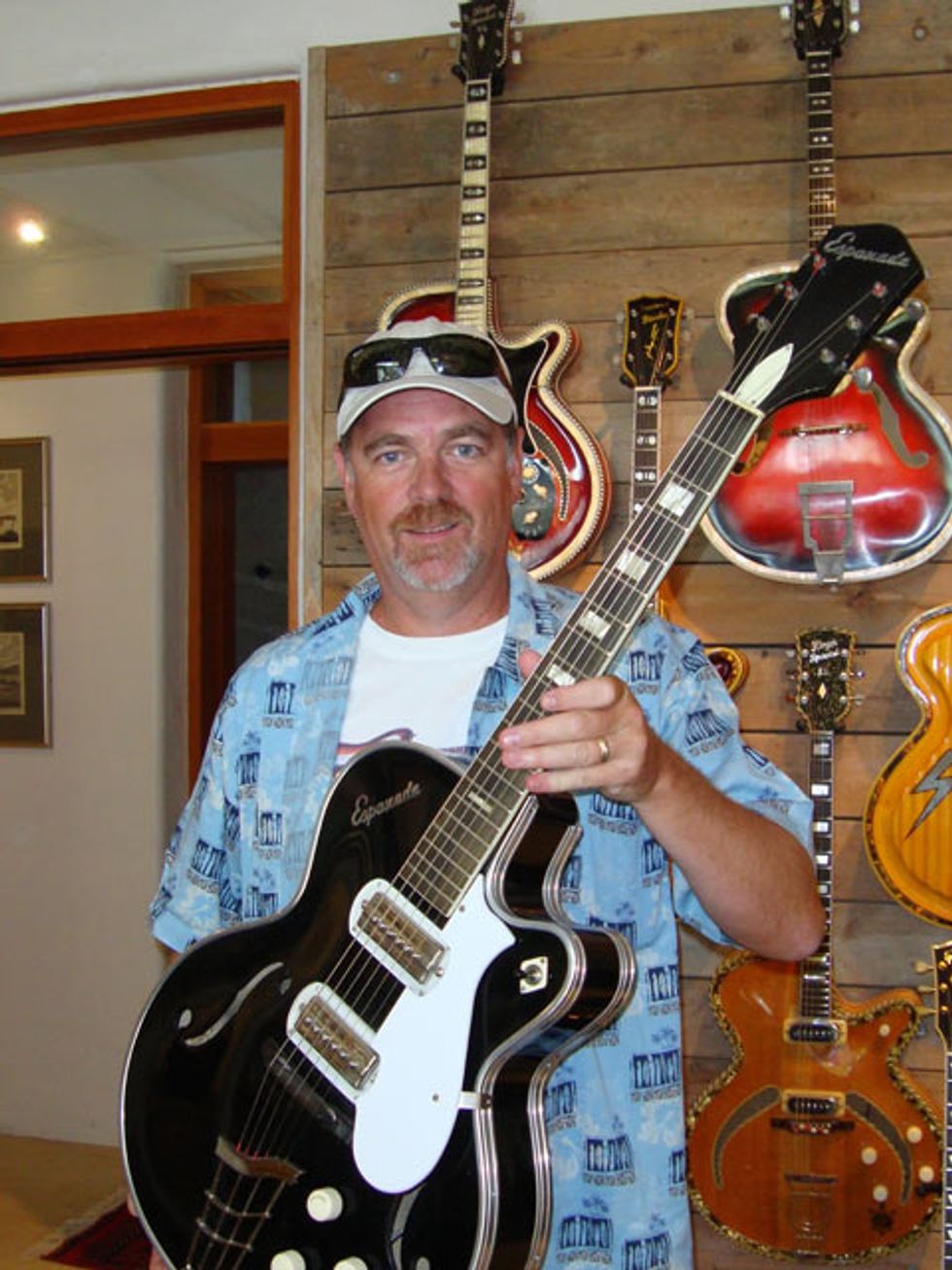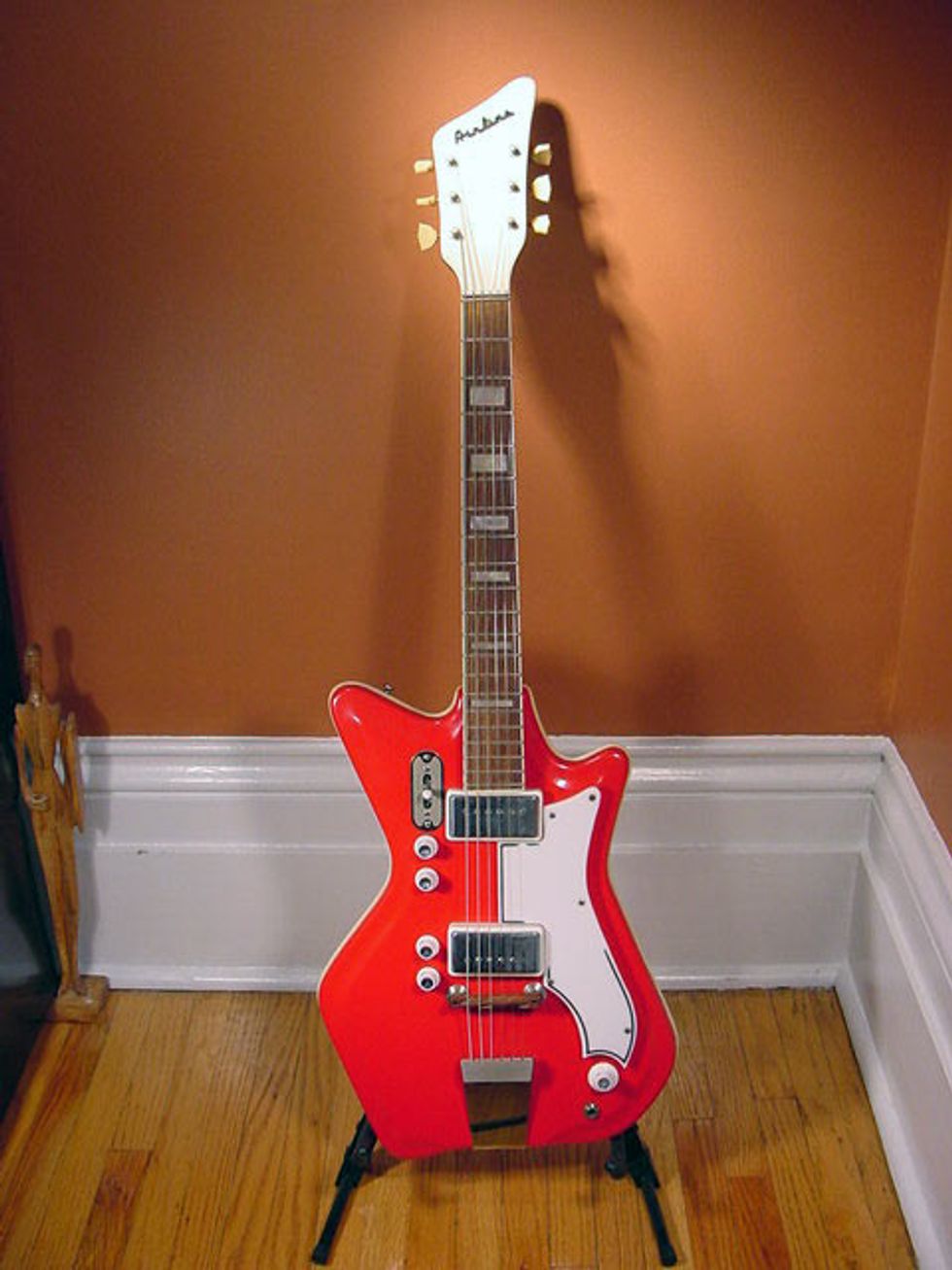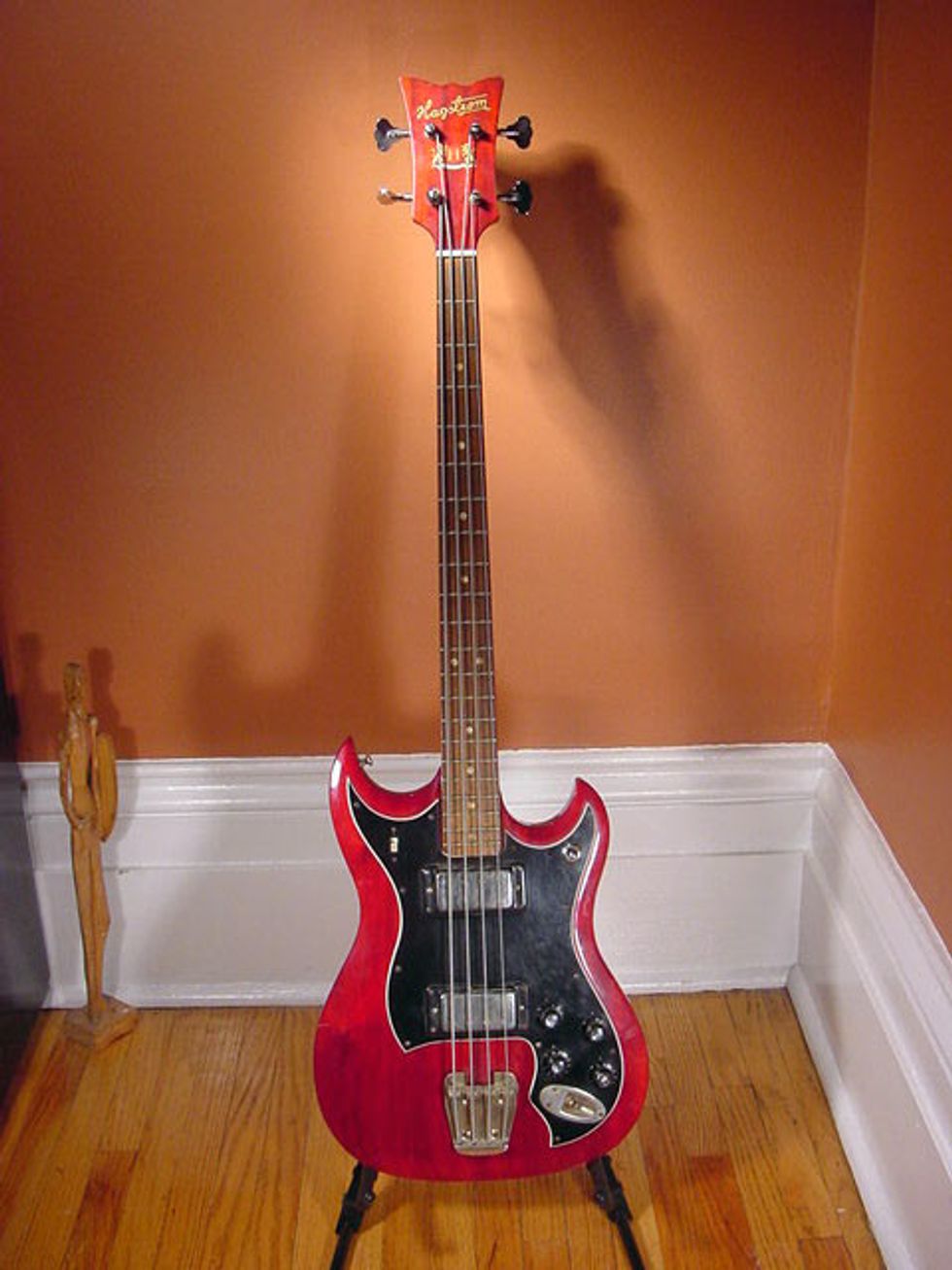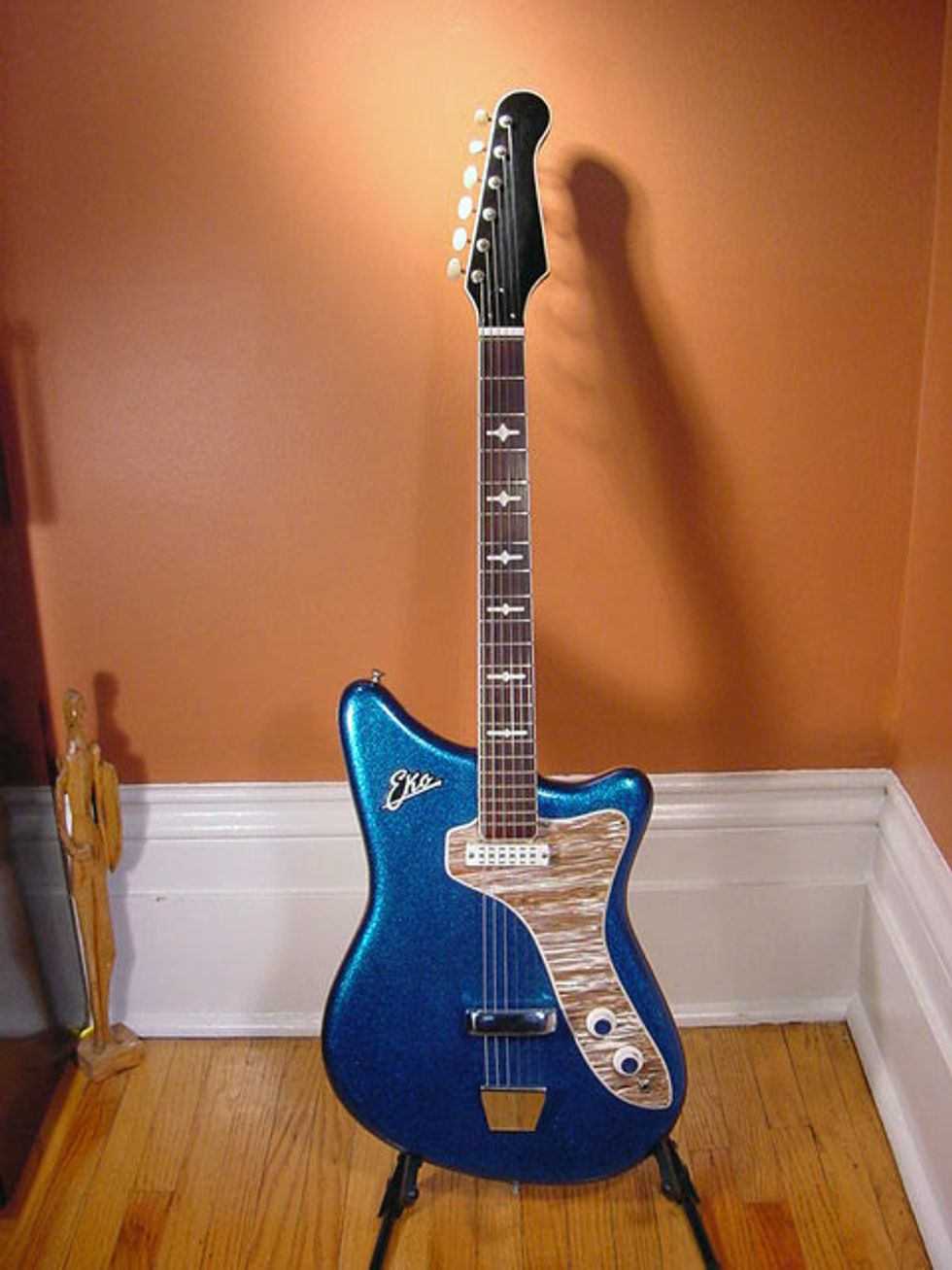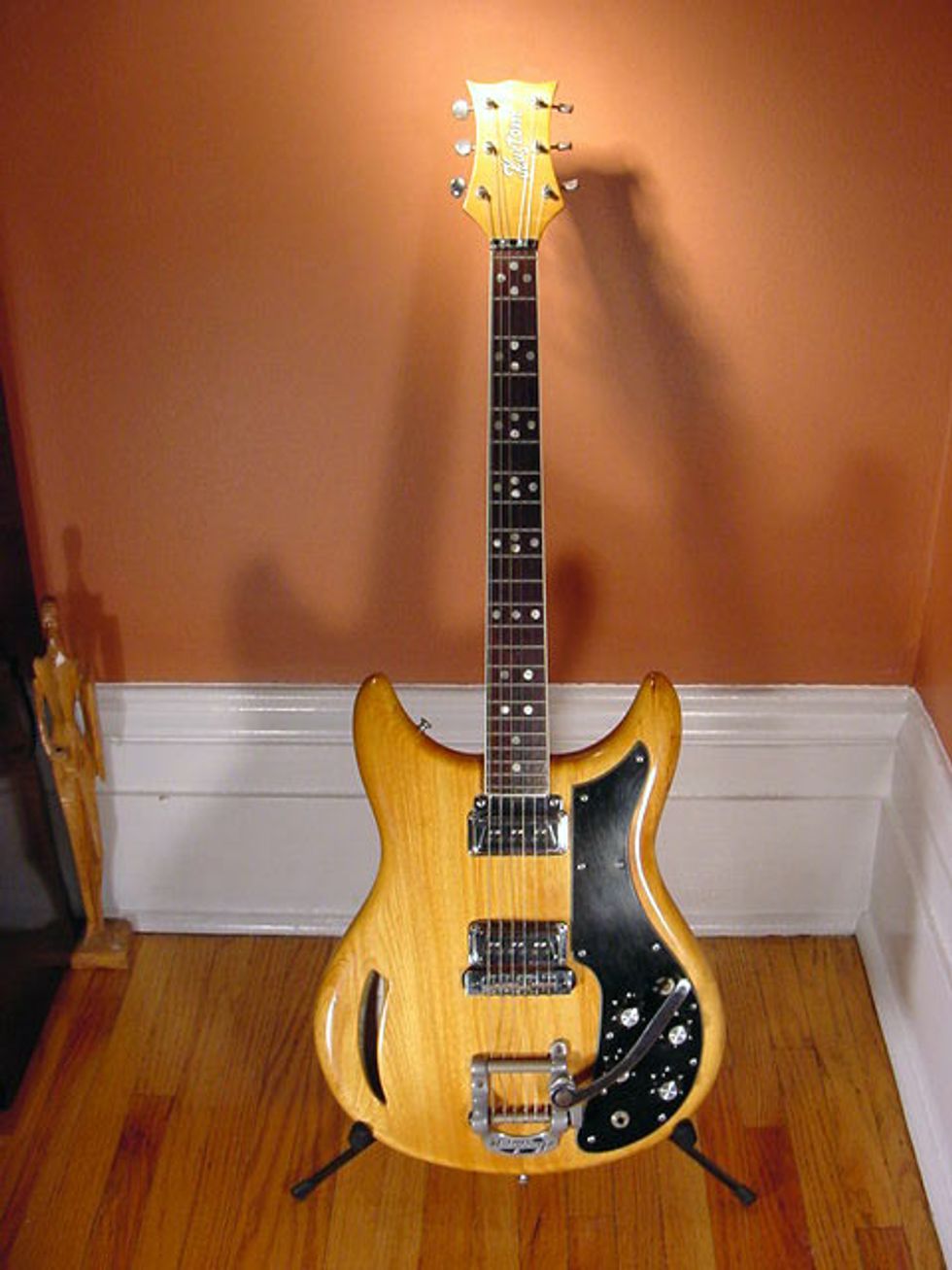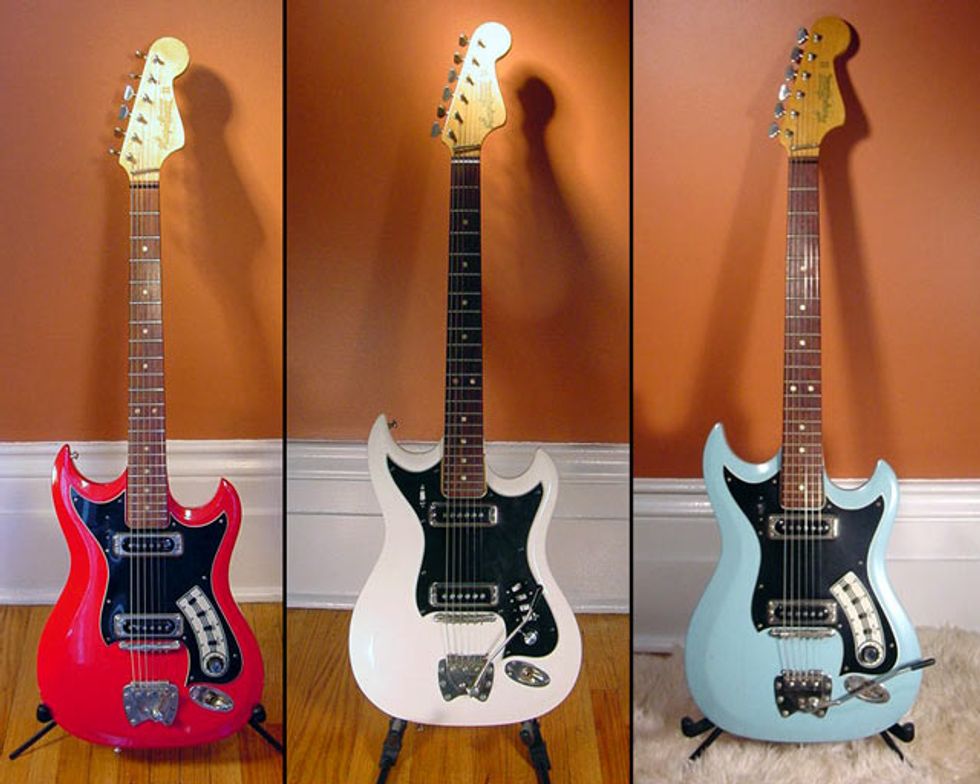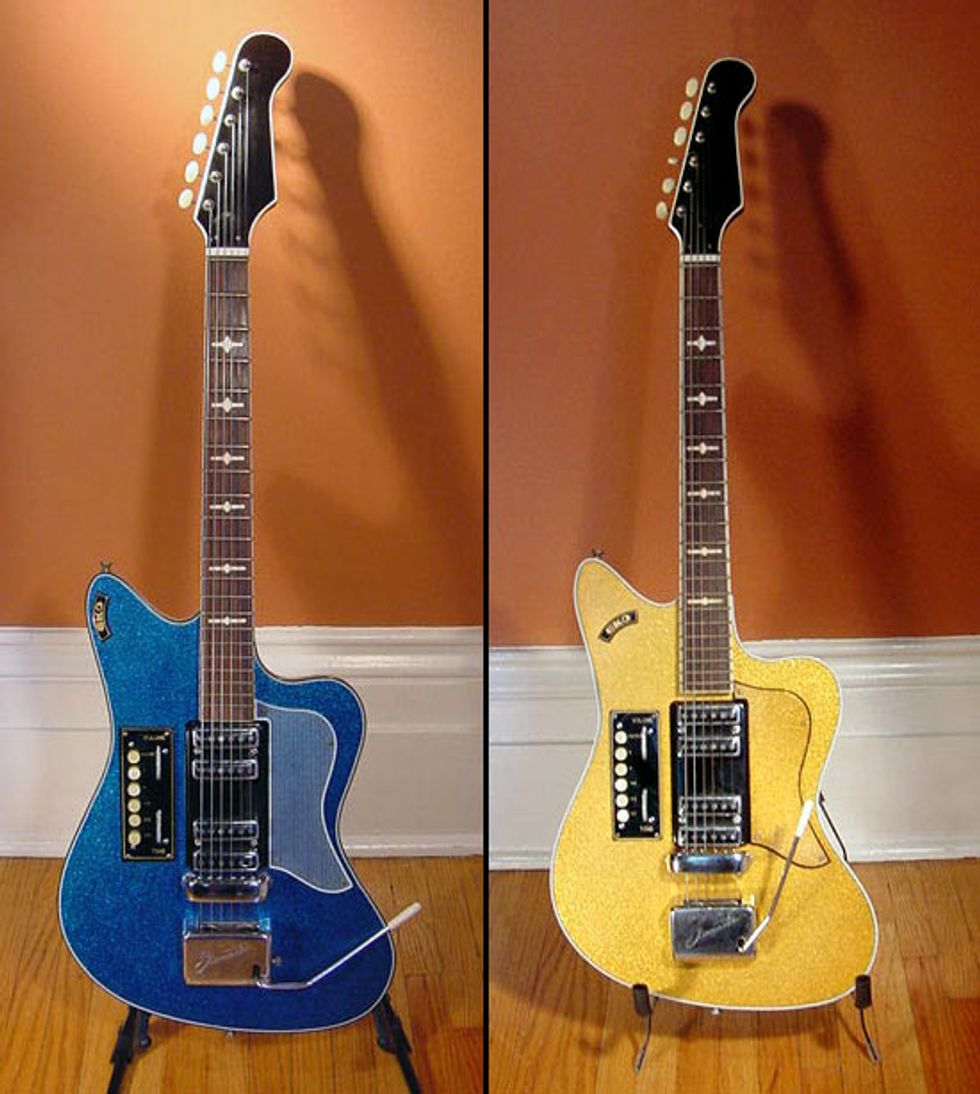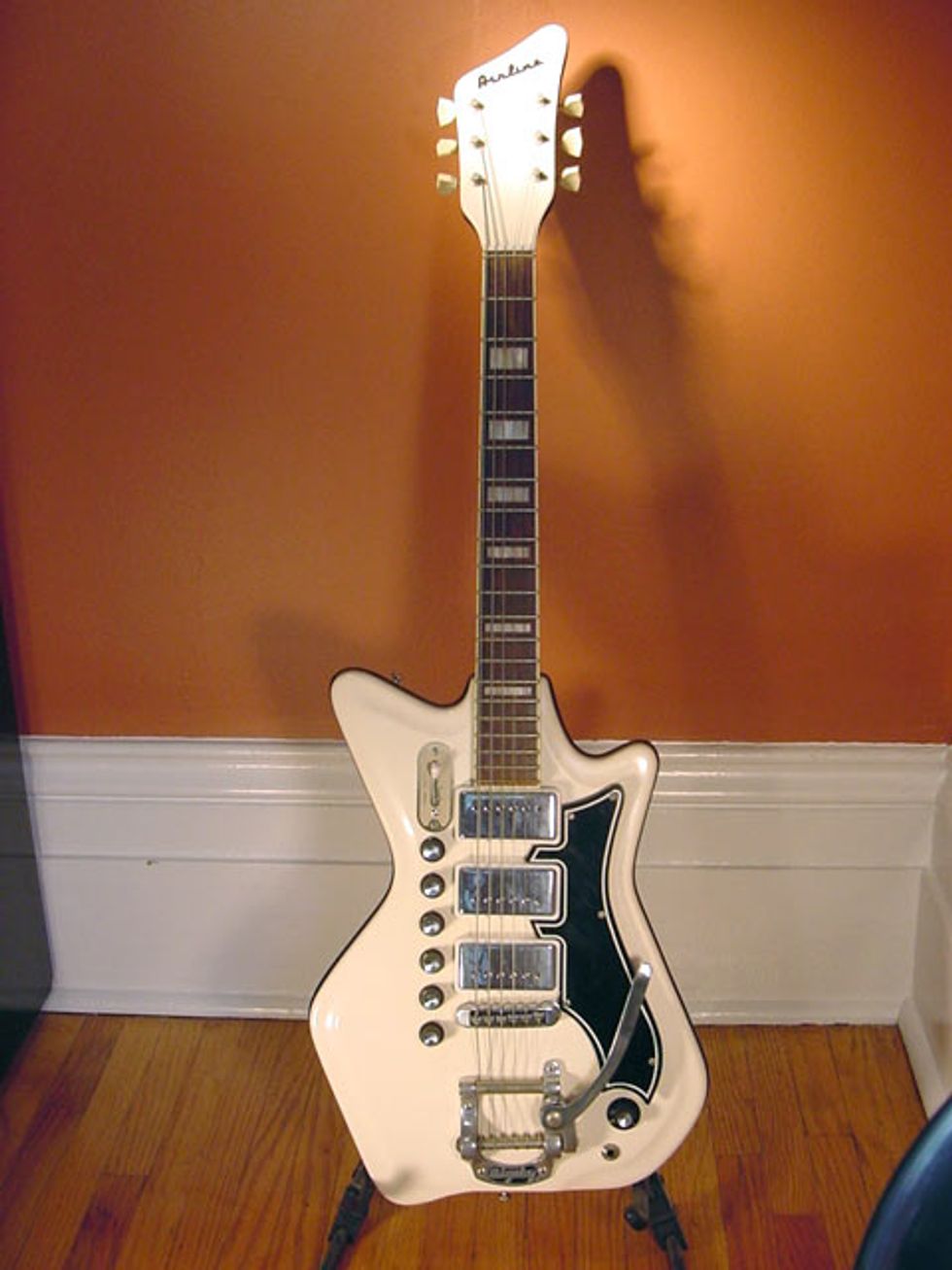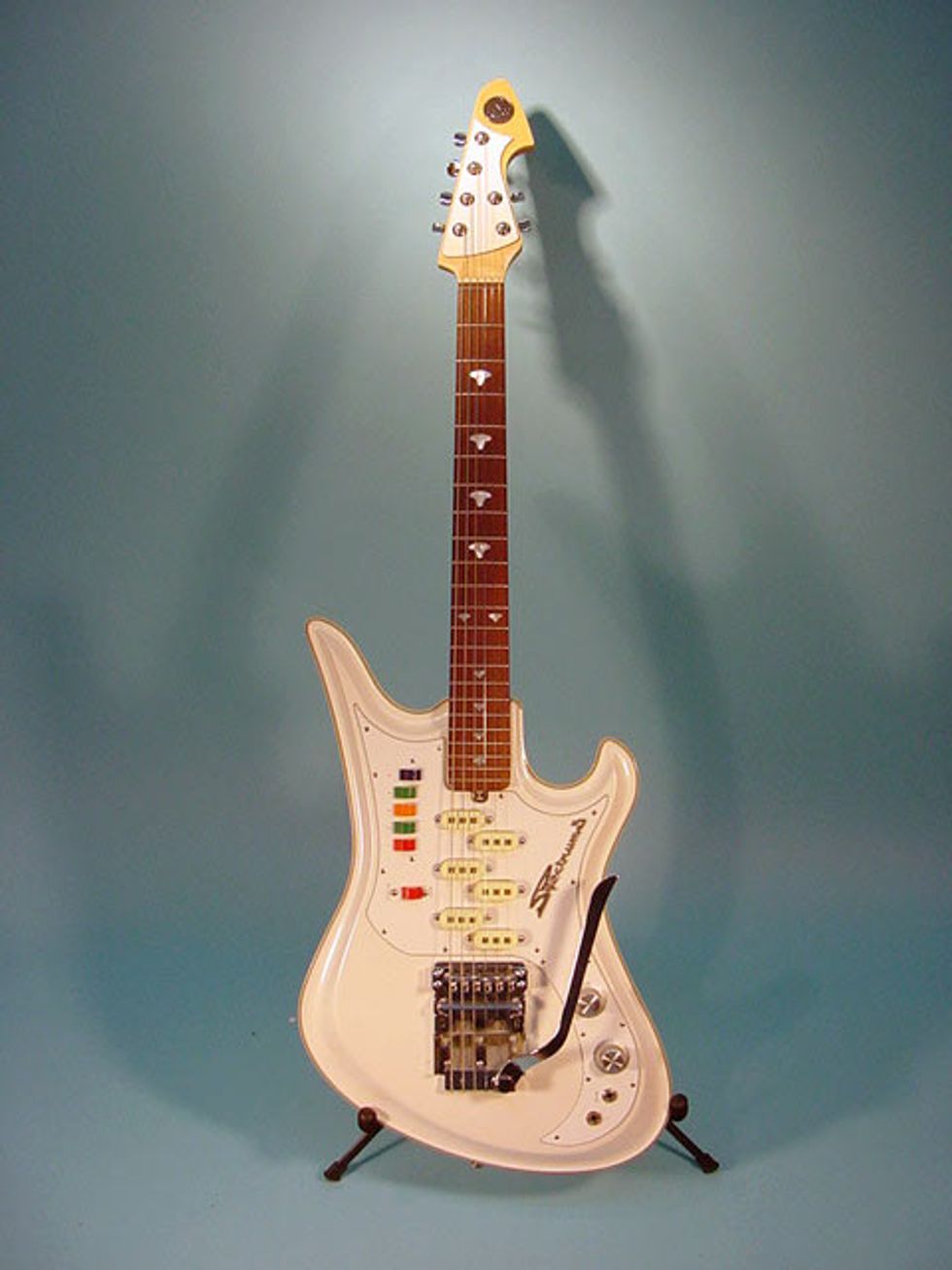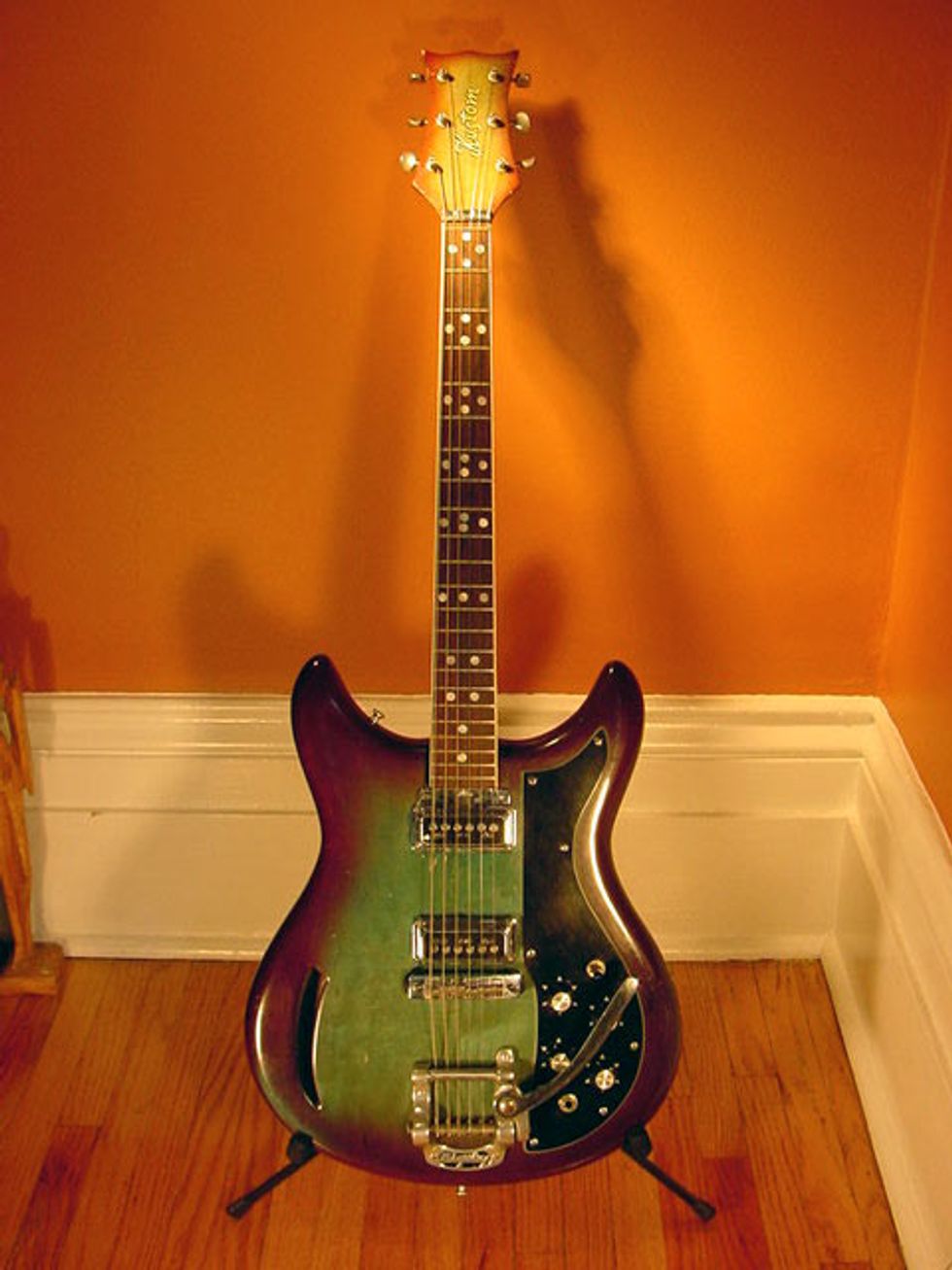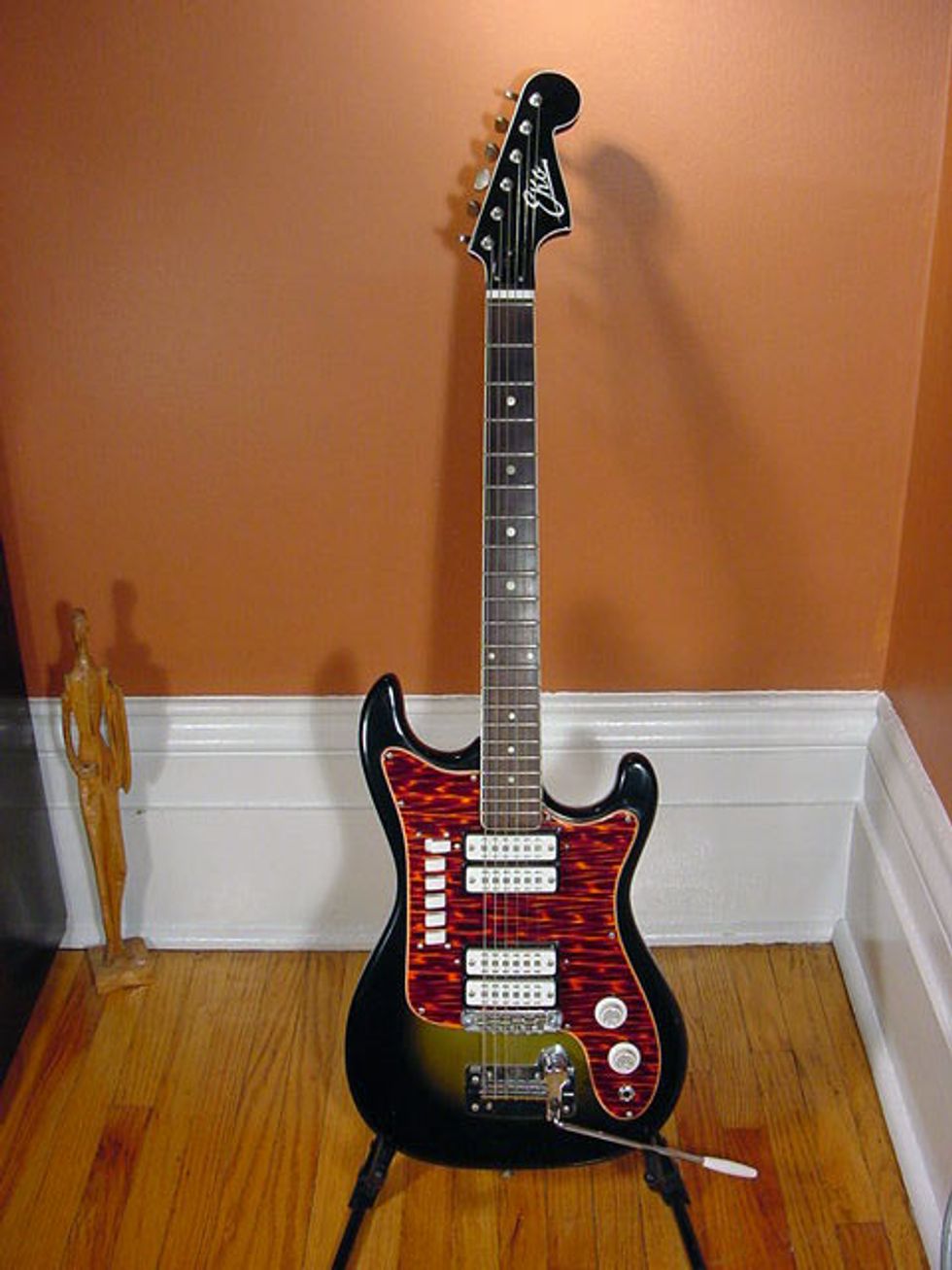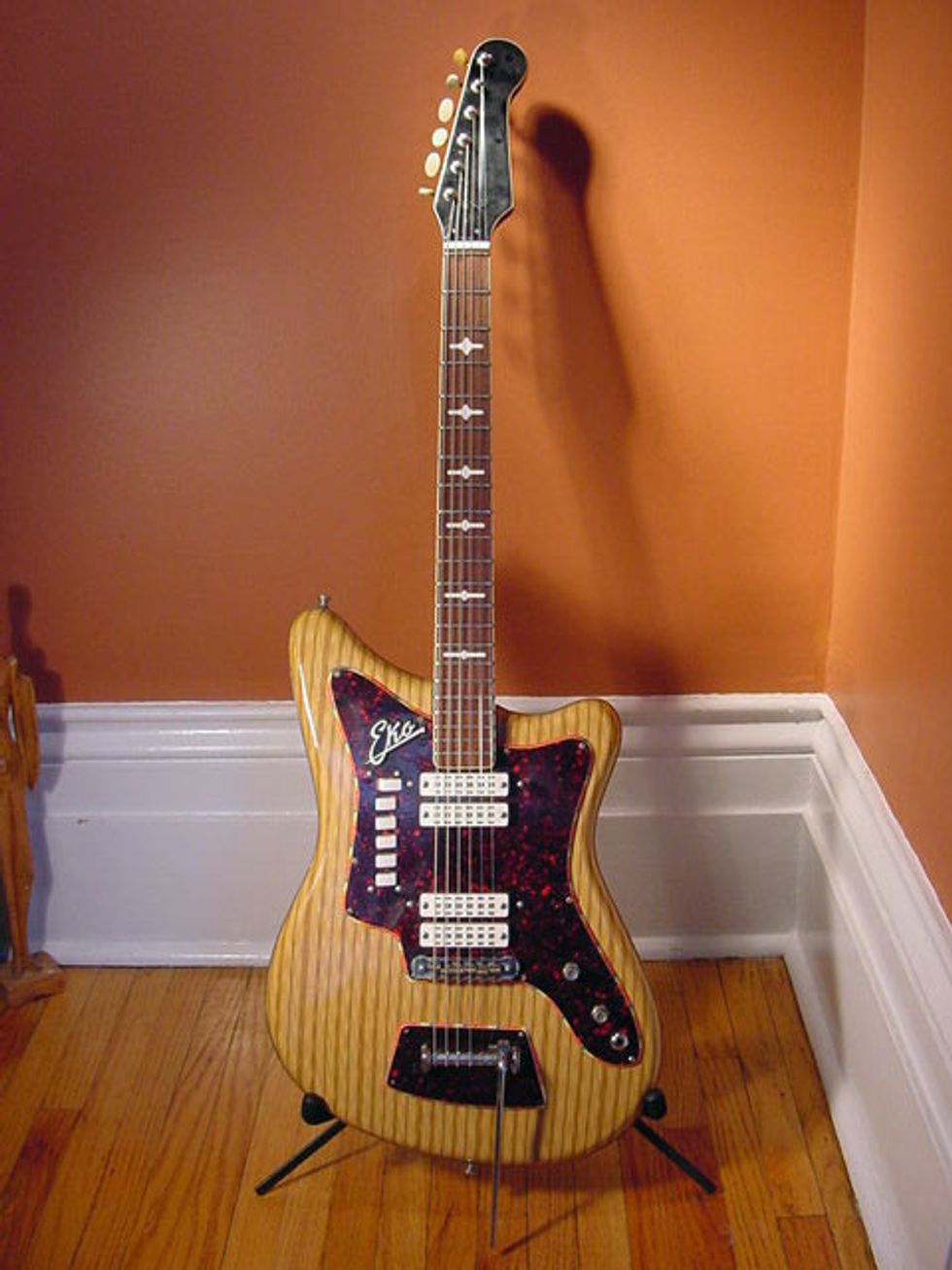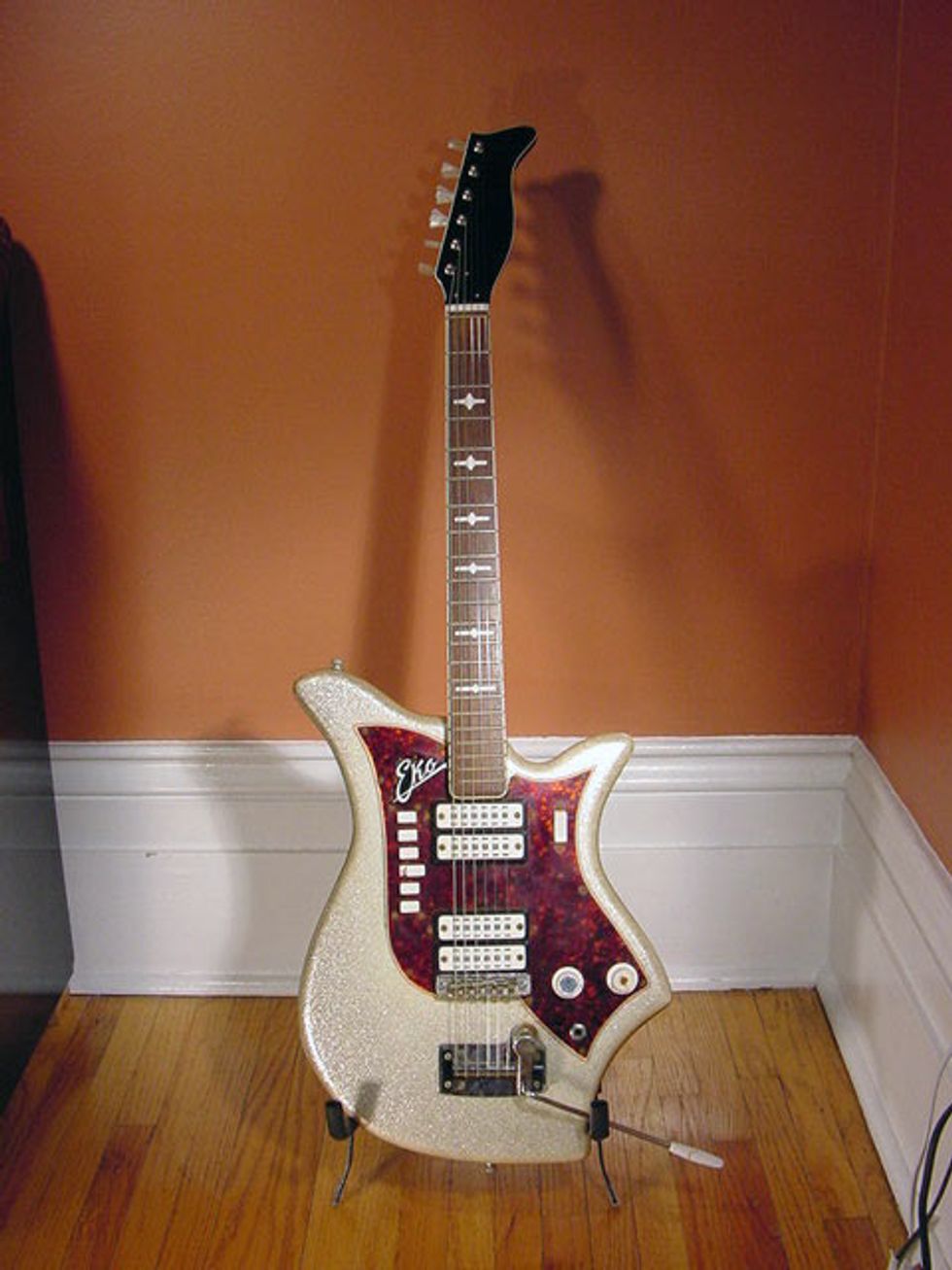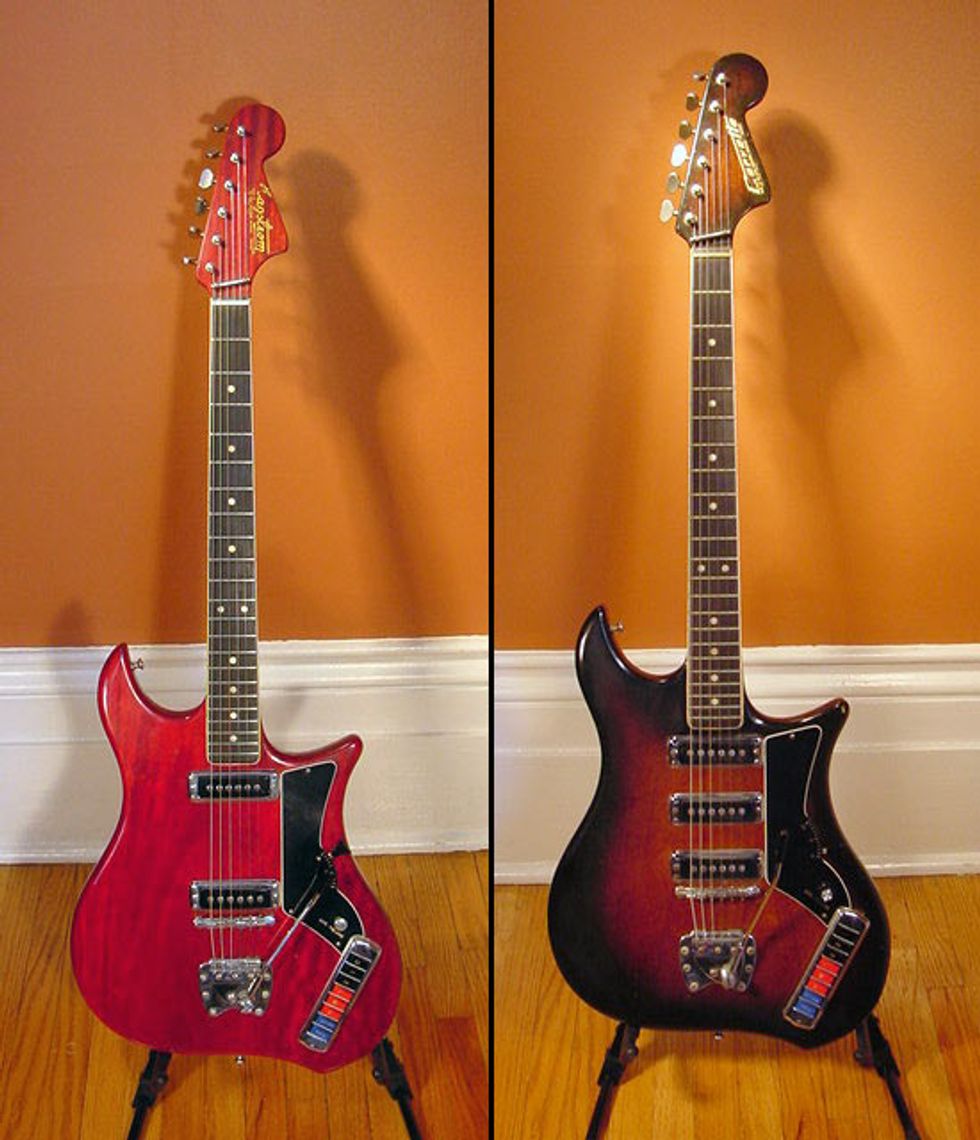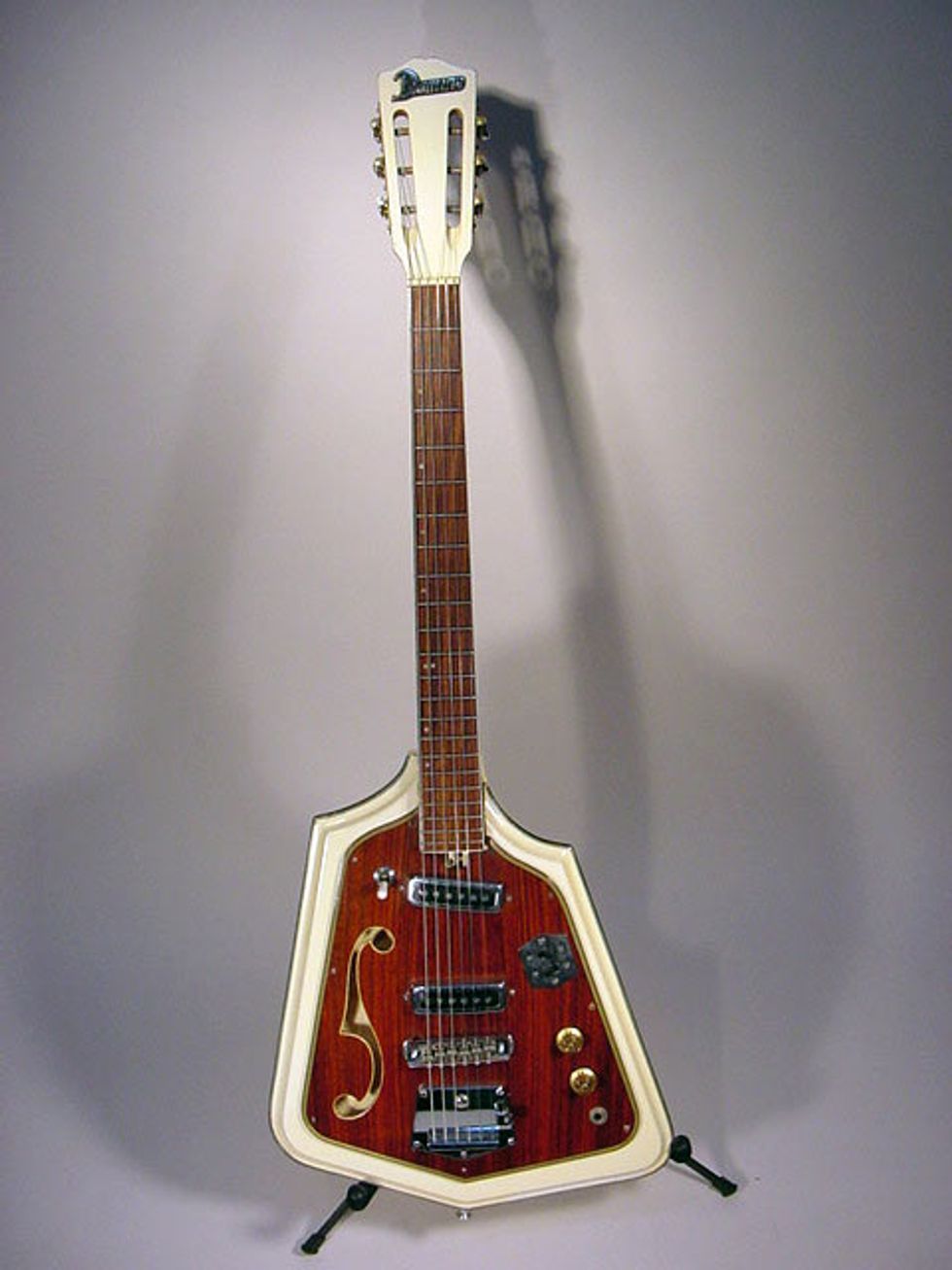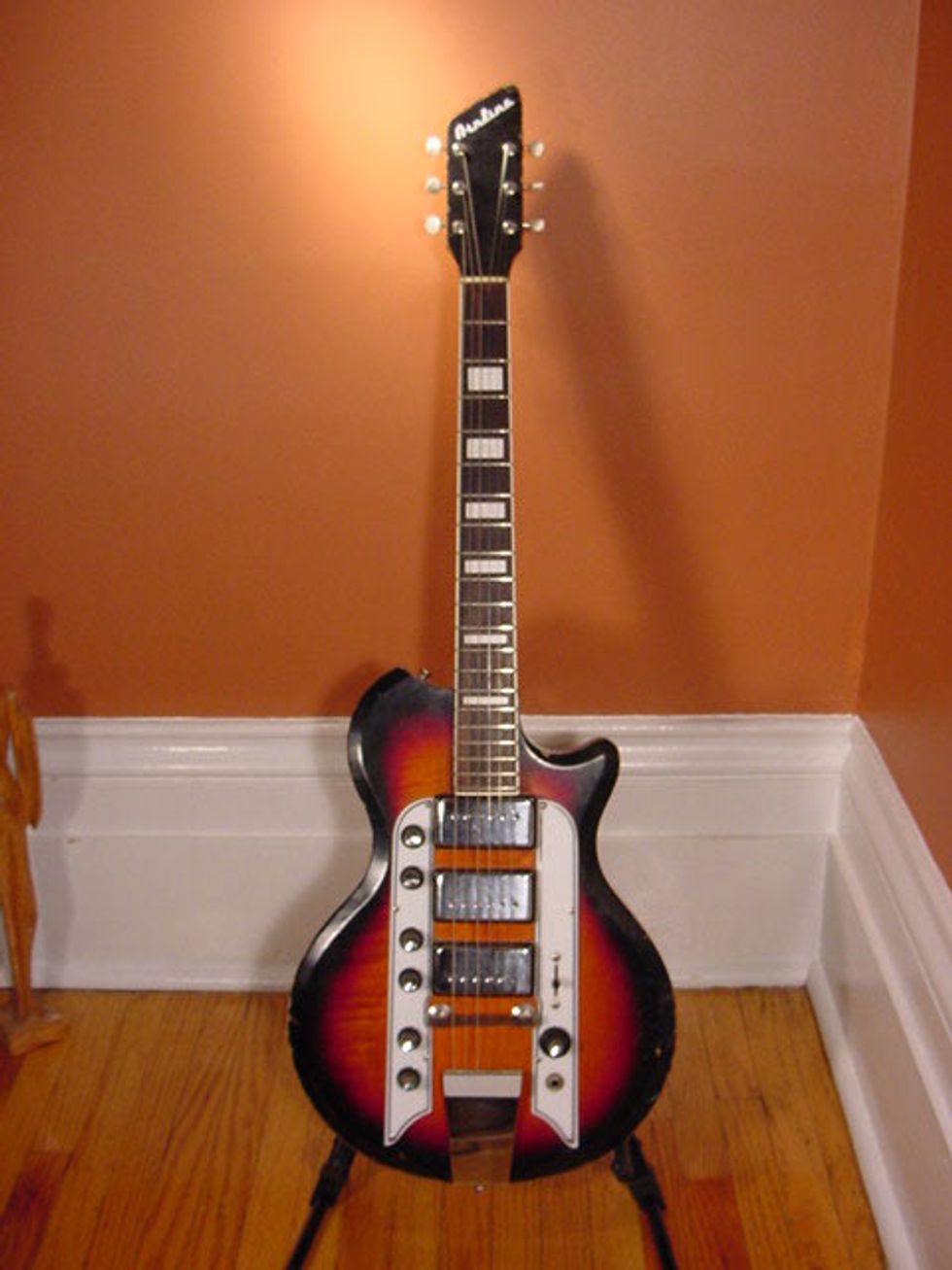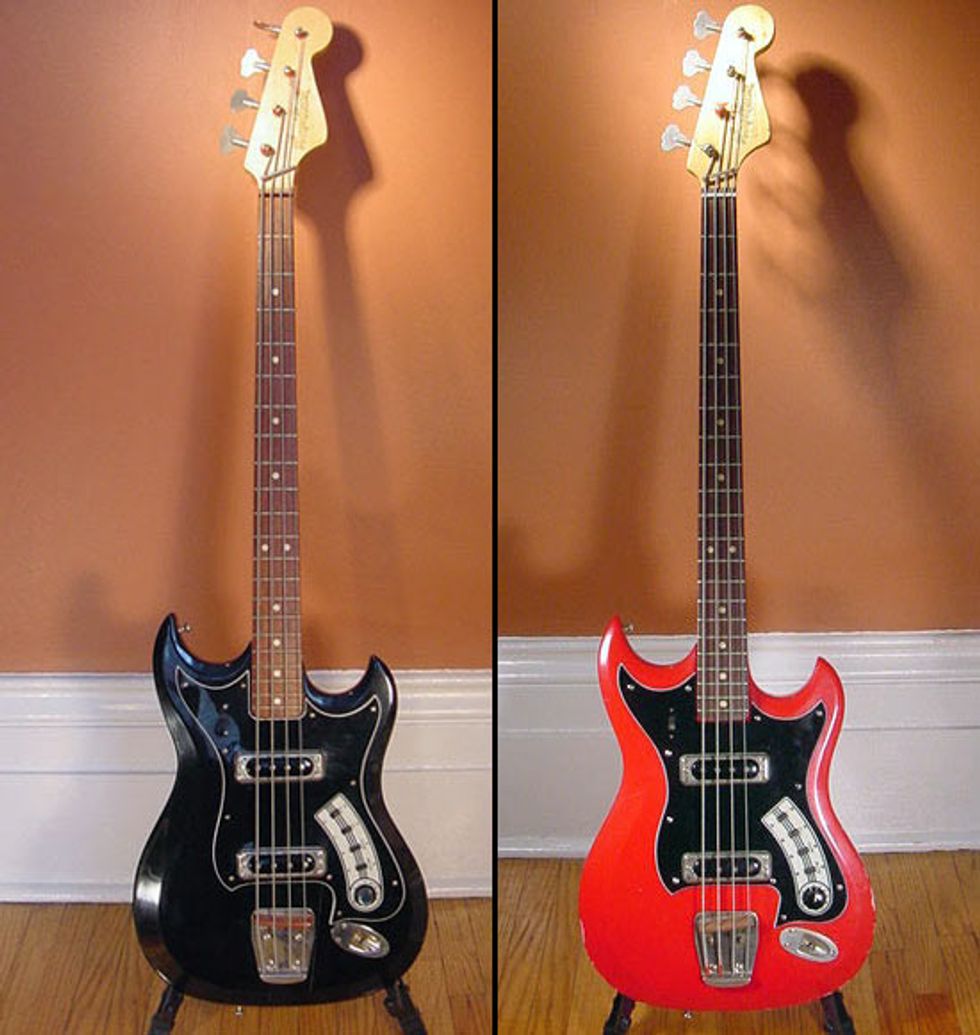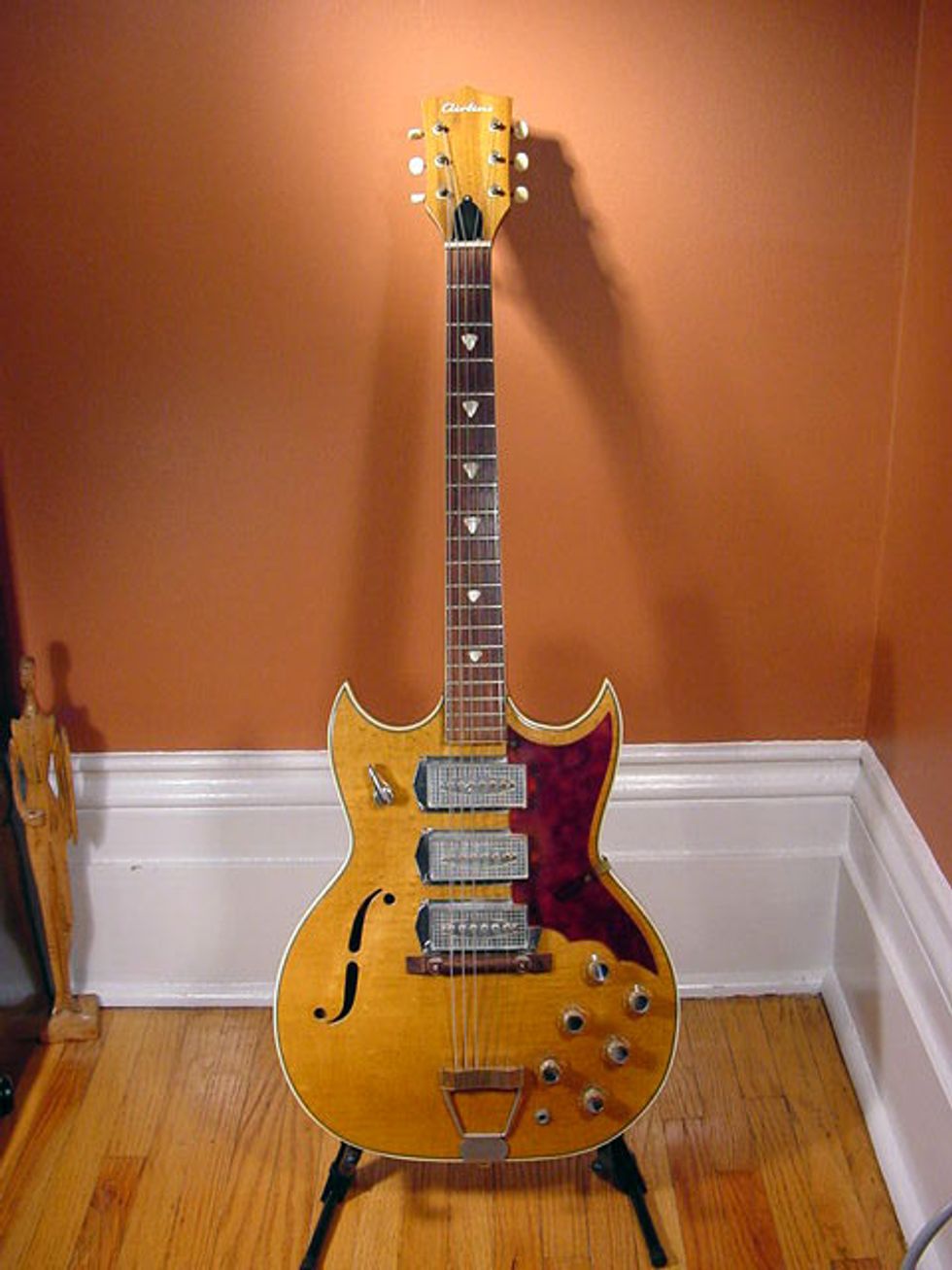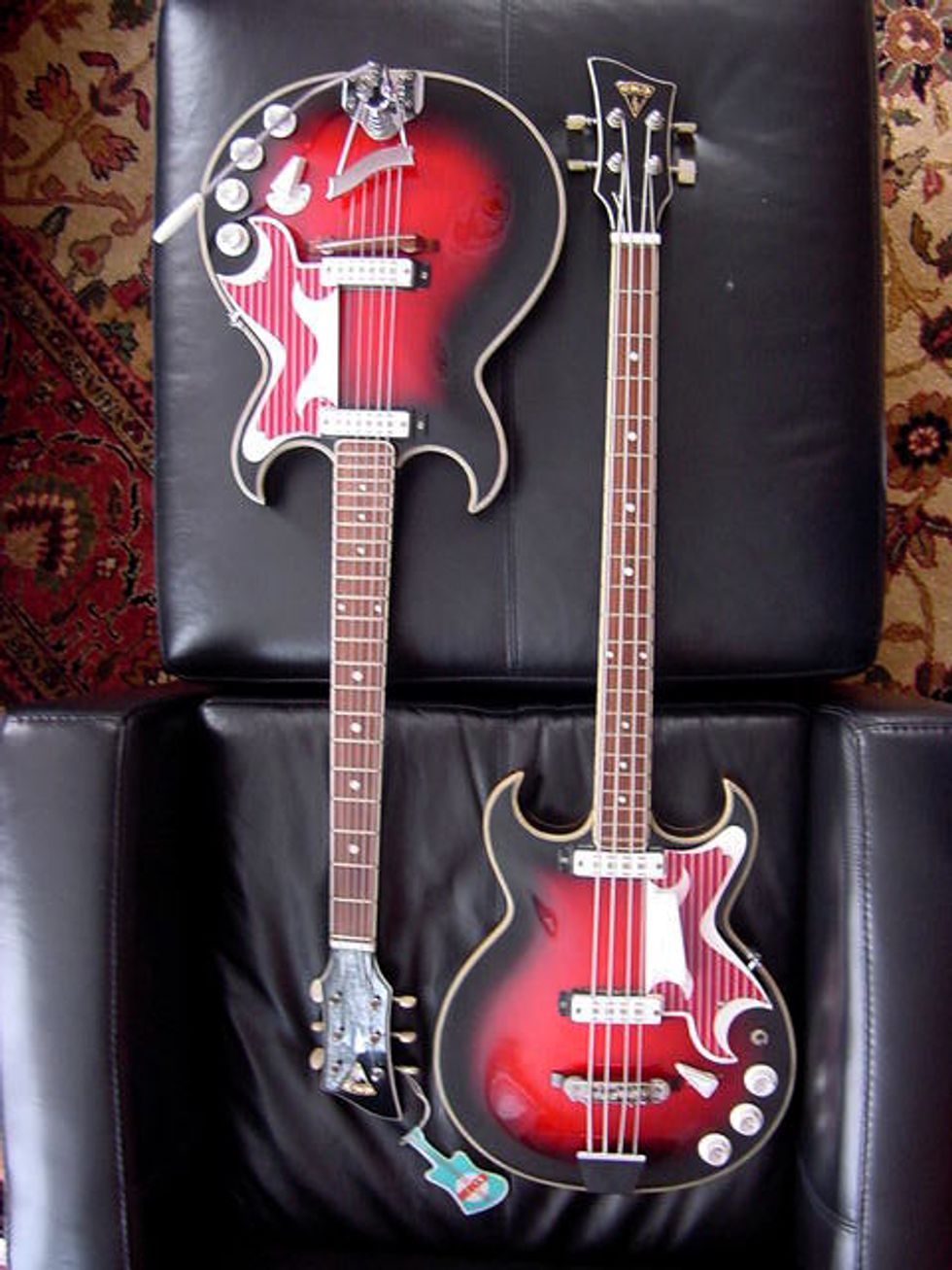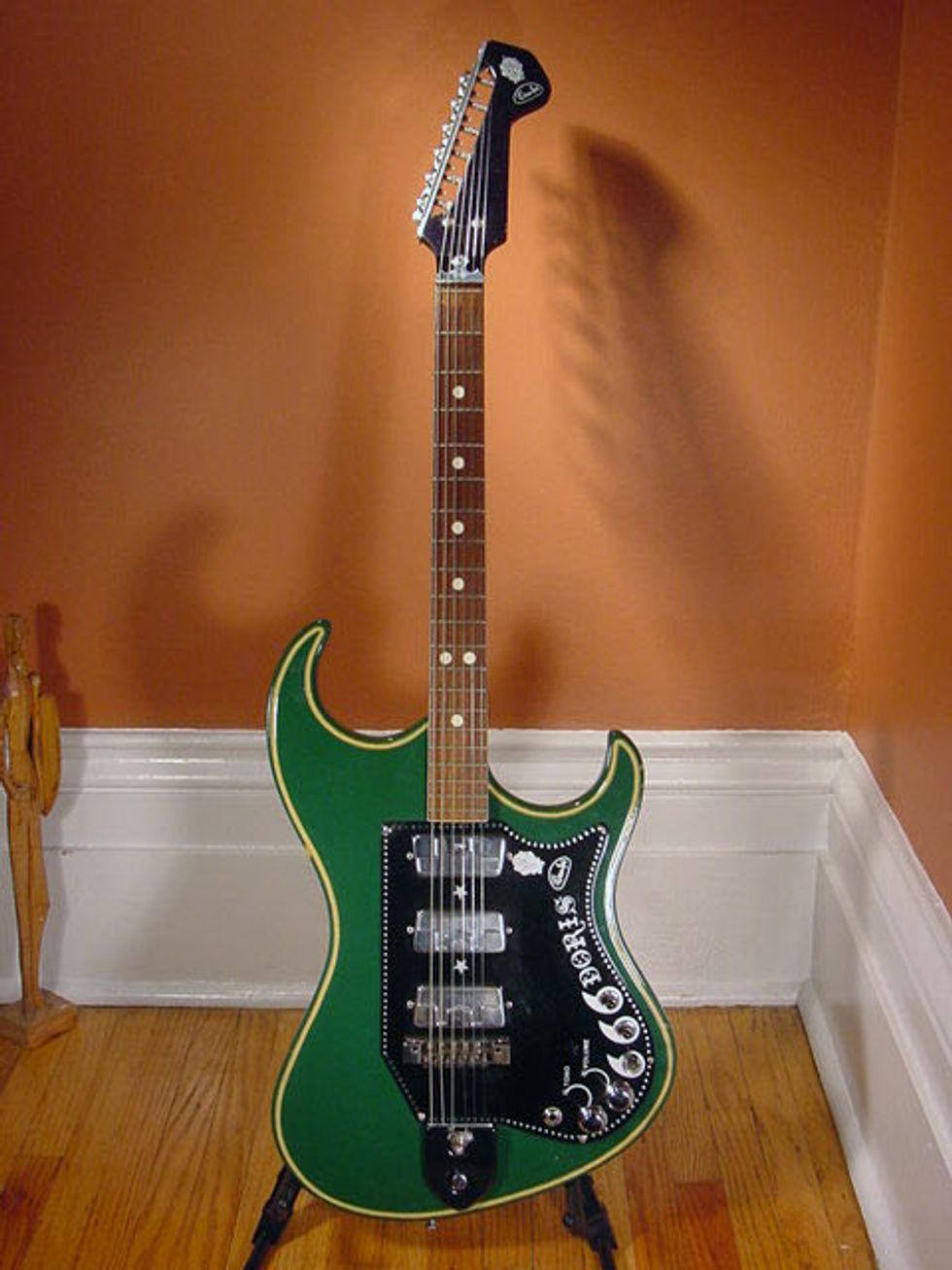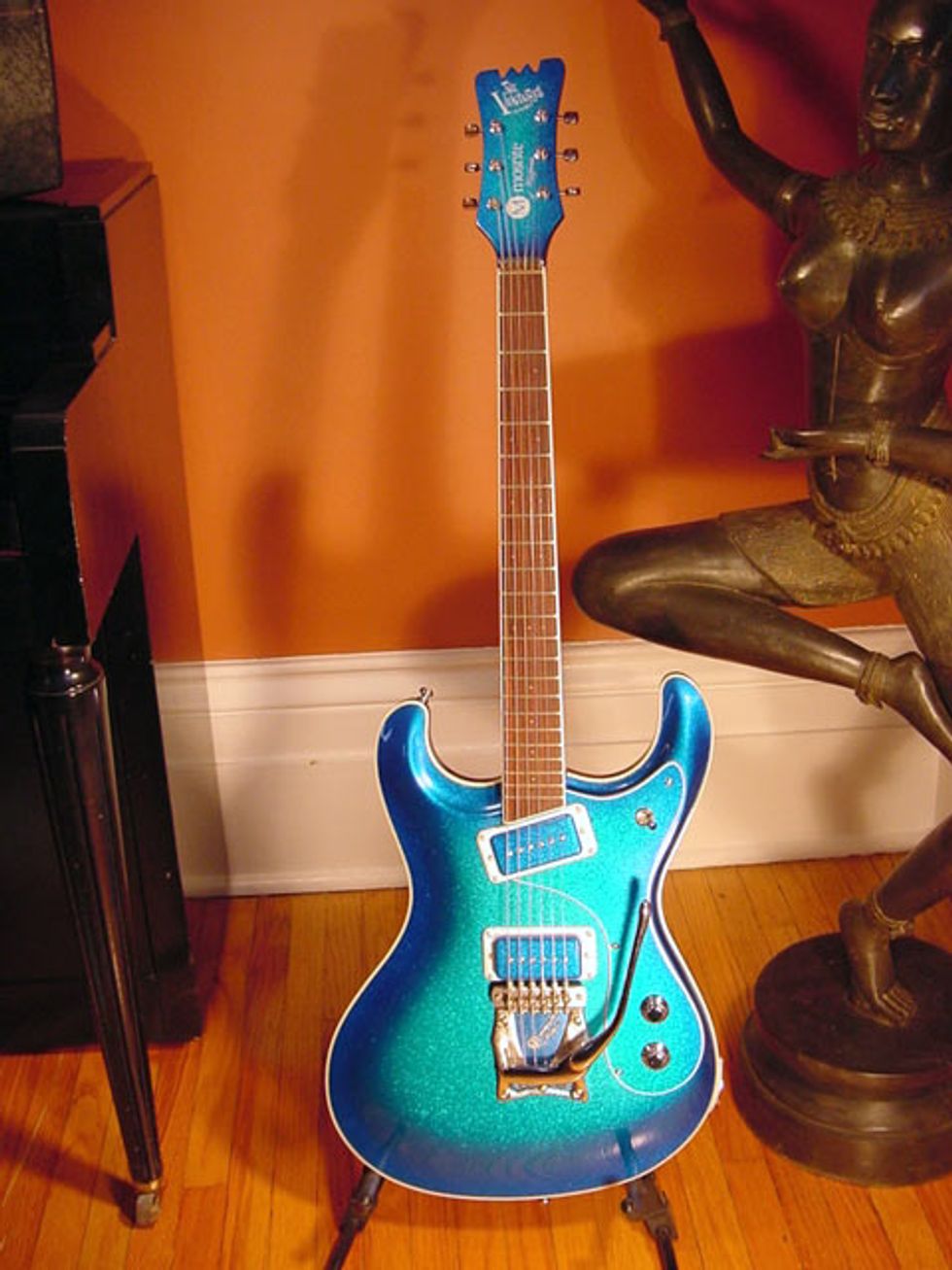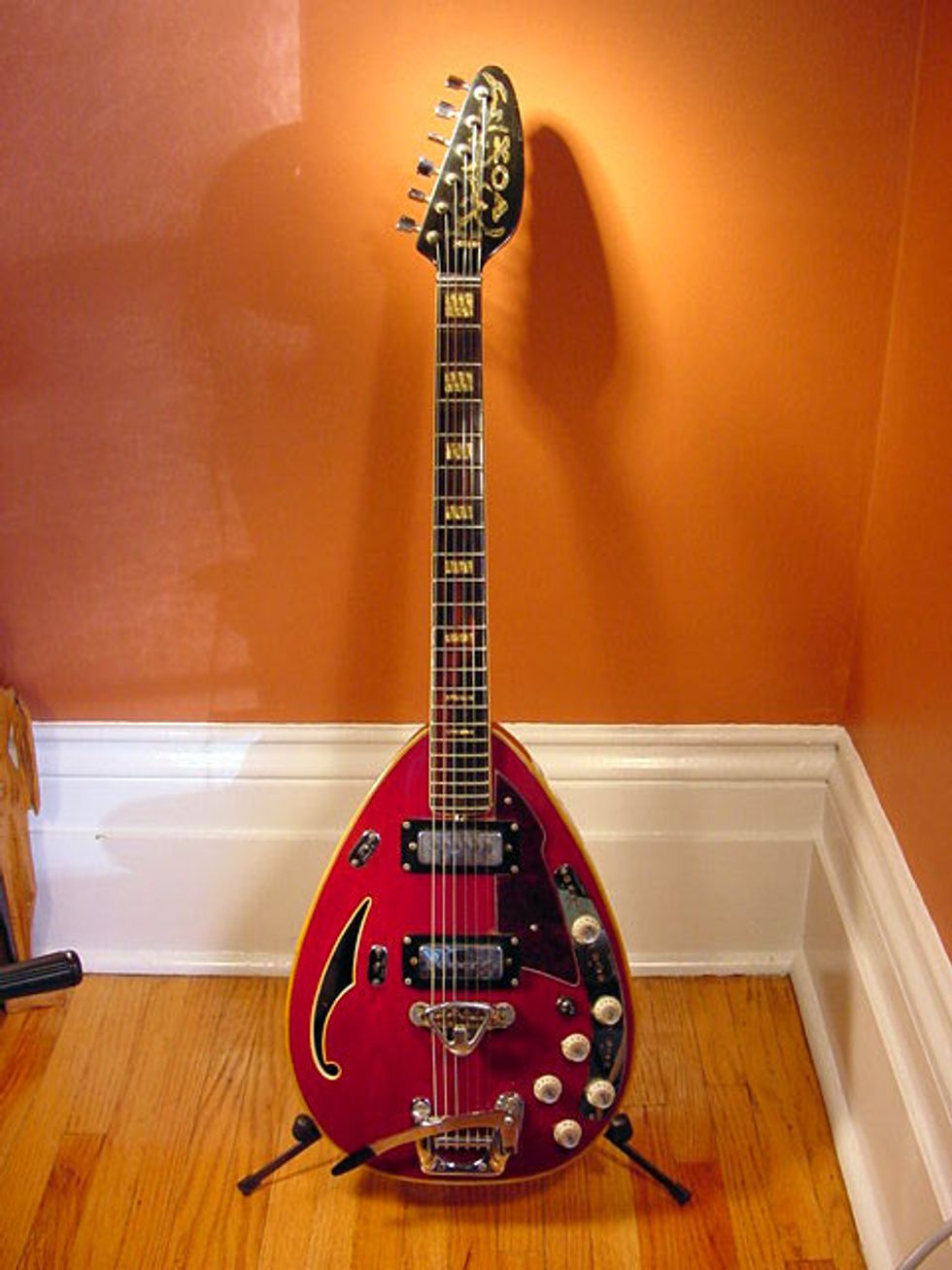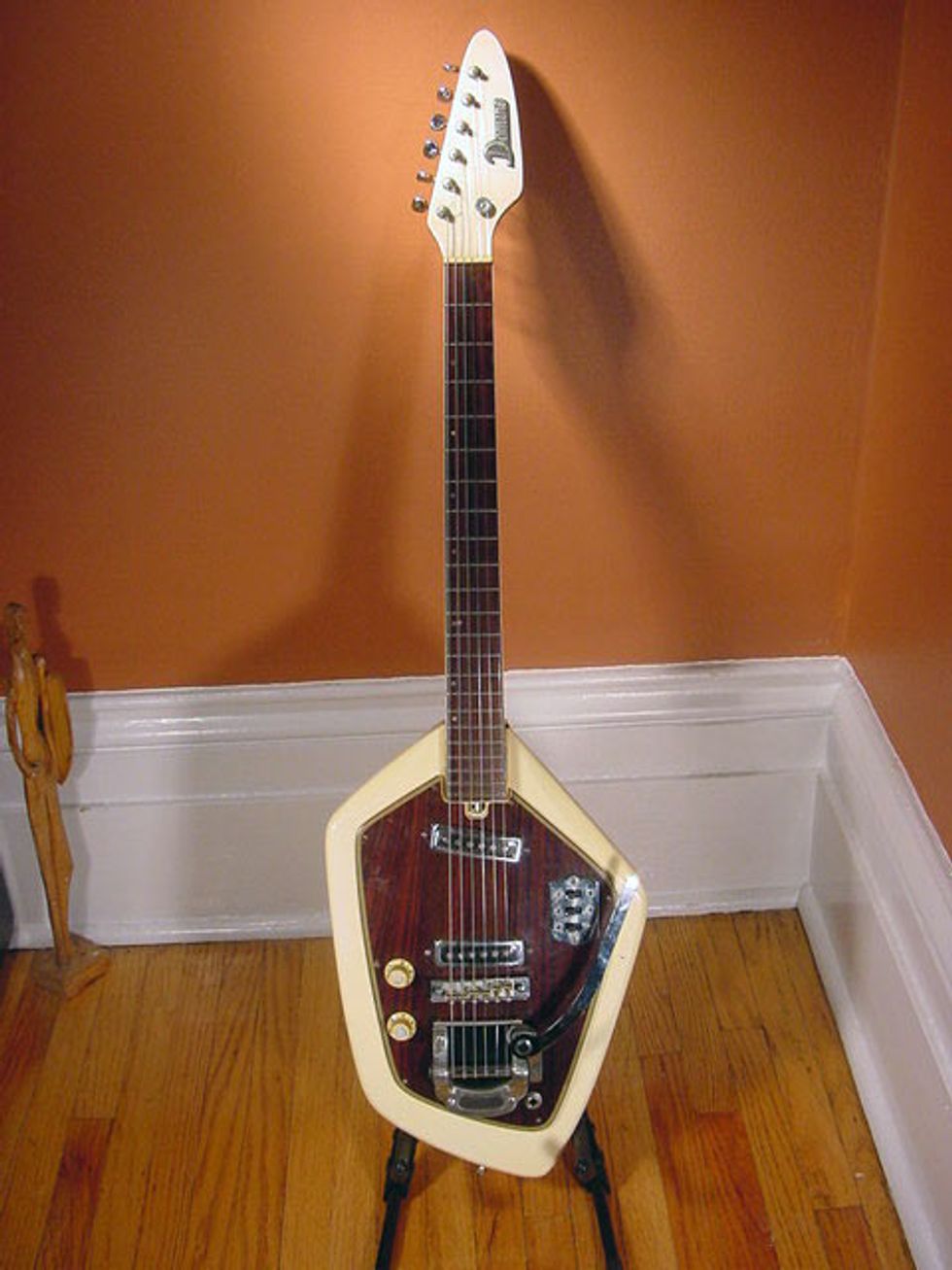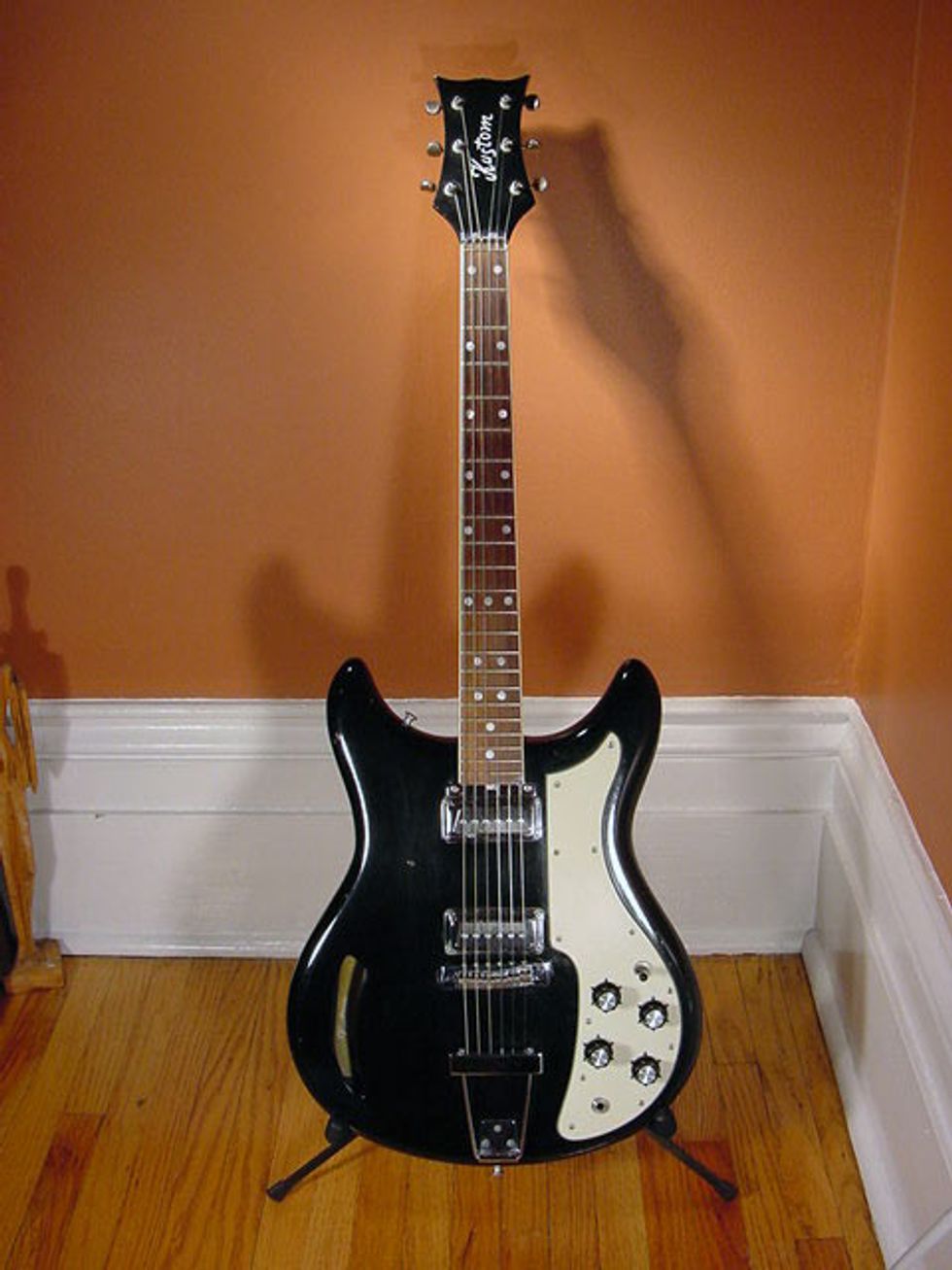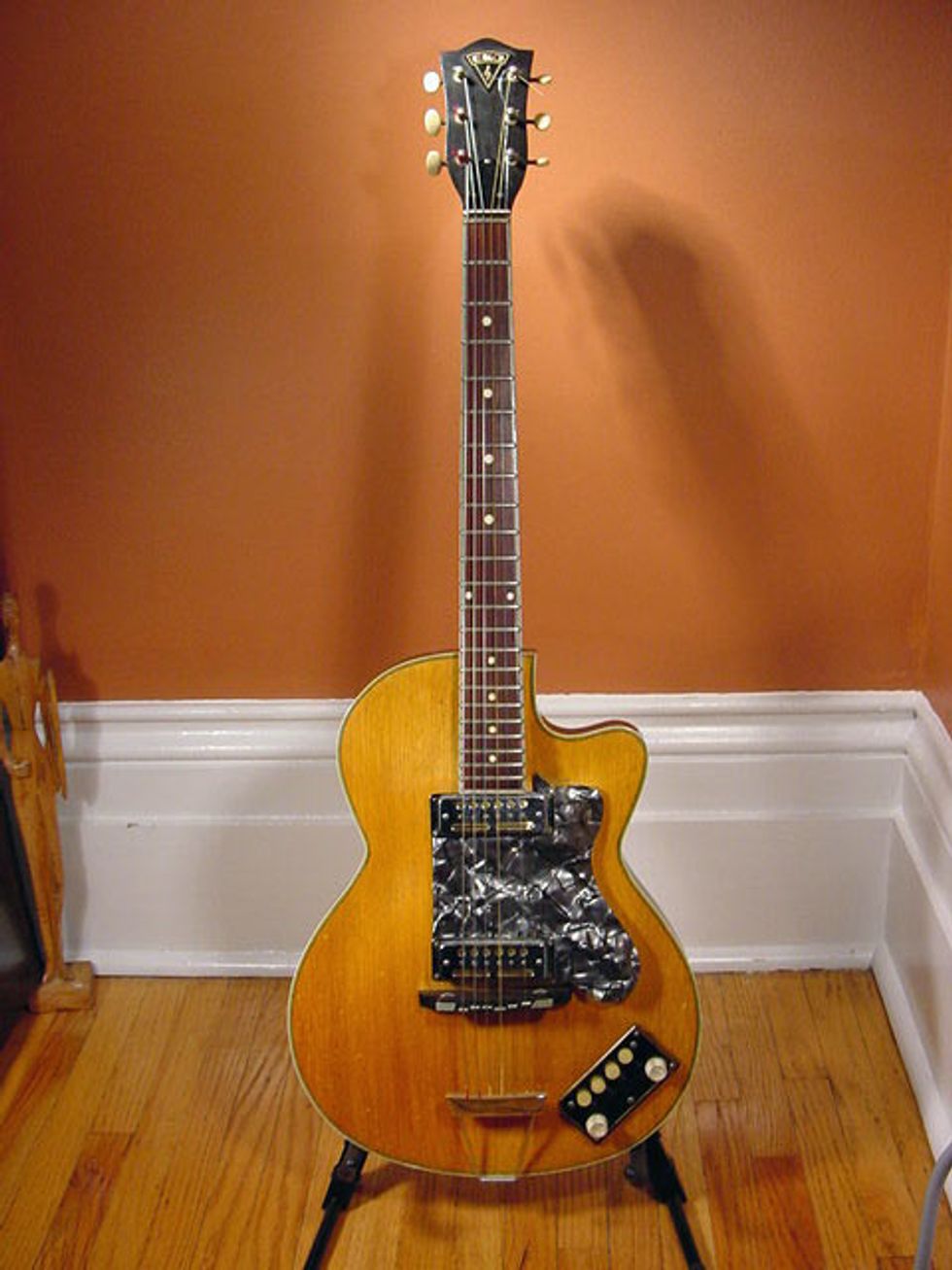 Photos courtesy myrareguitars.com.