A sampling of Airline, Domino, Eko, Kustom, Hagstrom, and more from the collection of Eastwood Guitars founder Mike Robinson.
Wandre Doris
This is an early 1960s Wandre Doris. He named his models after famous female celebrities of the era, in this case Doris Day. If you are not familiar with this Italian guitar designer, go get a bottle of red wine, settle down in front of Google for the next three hours, and get an education. Simply the best in art-meets-guitar. The winner is the observer. Photo courtesy of myrareguitars.com.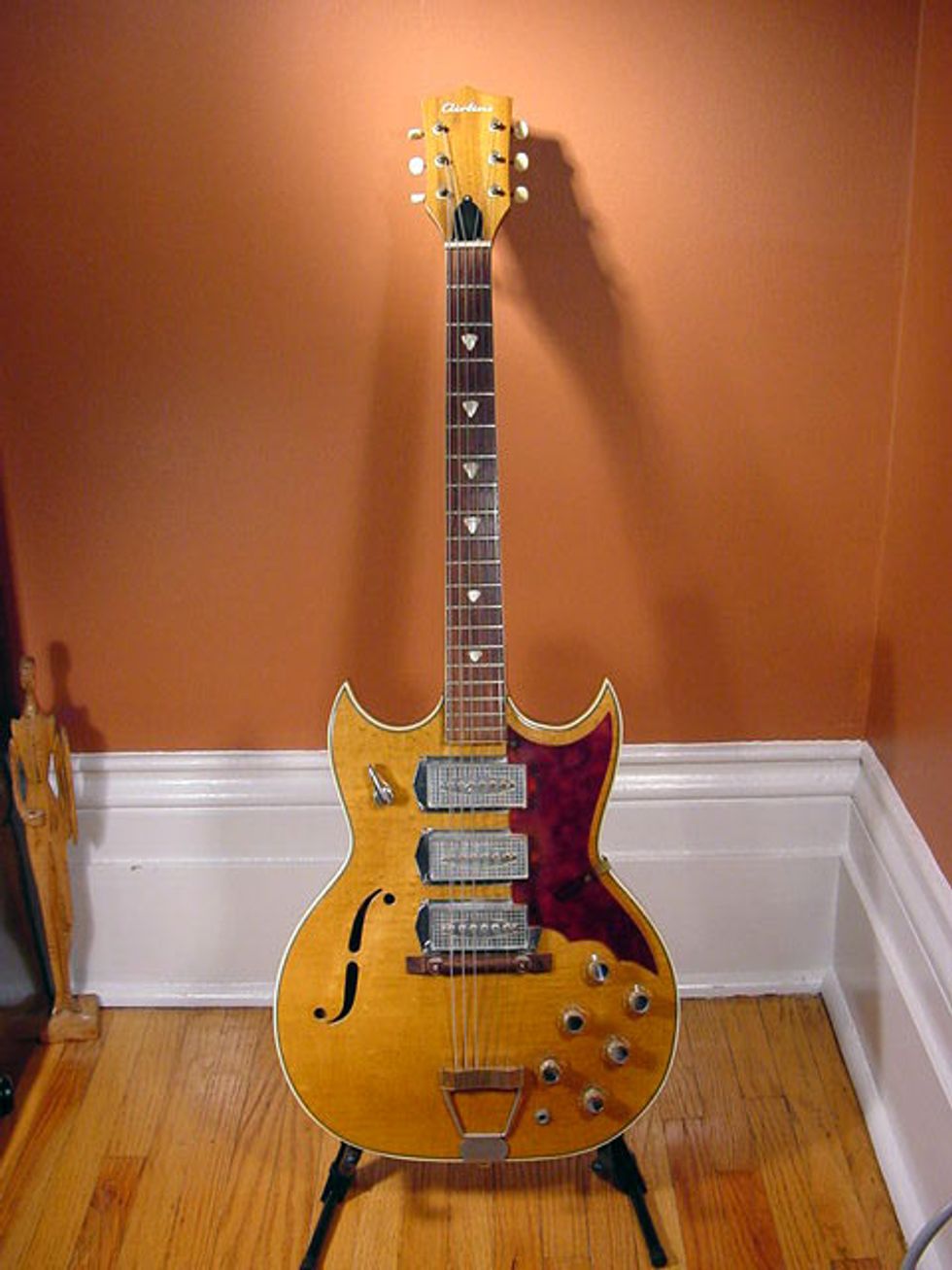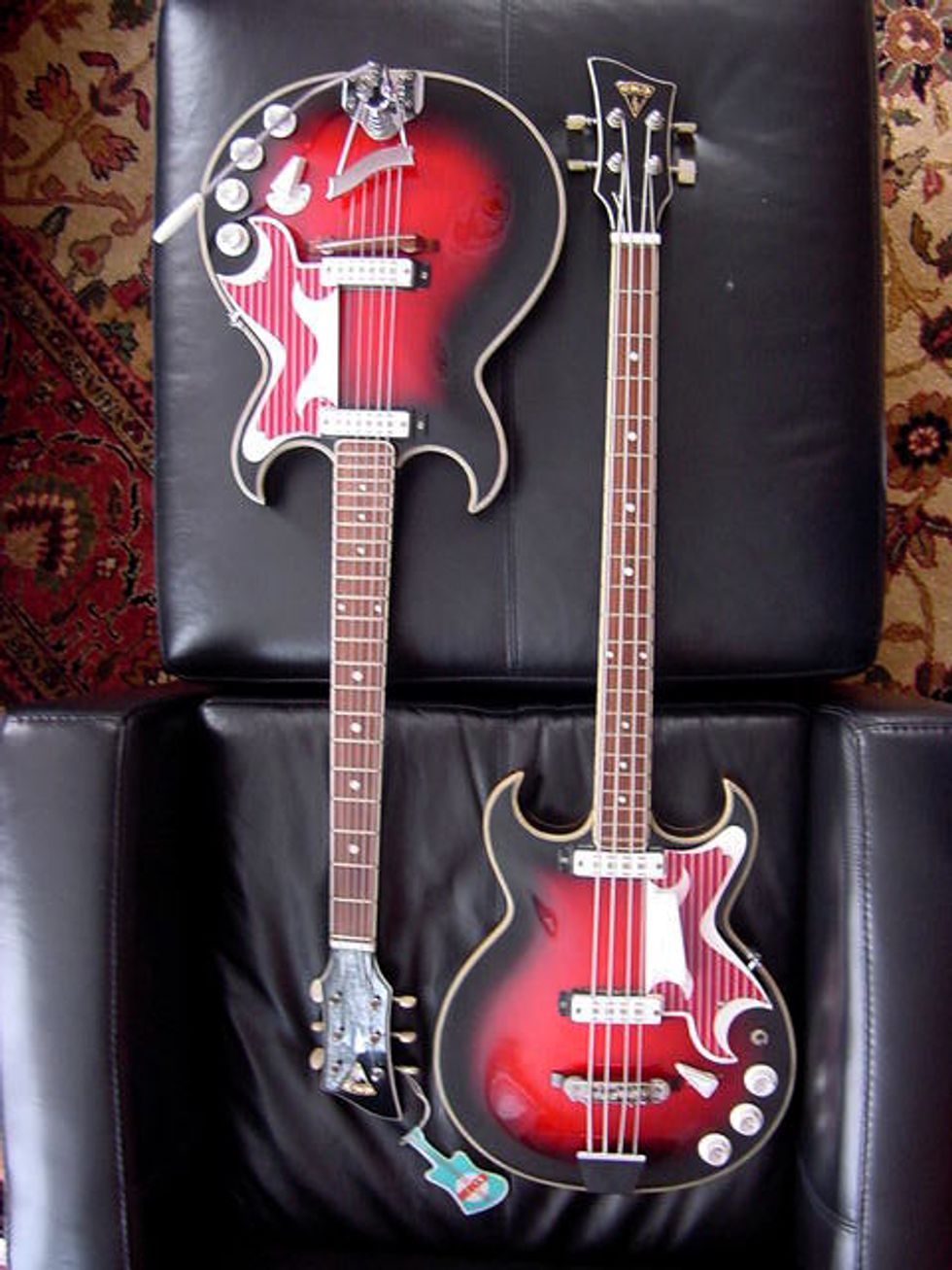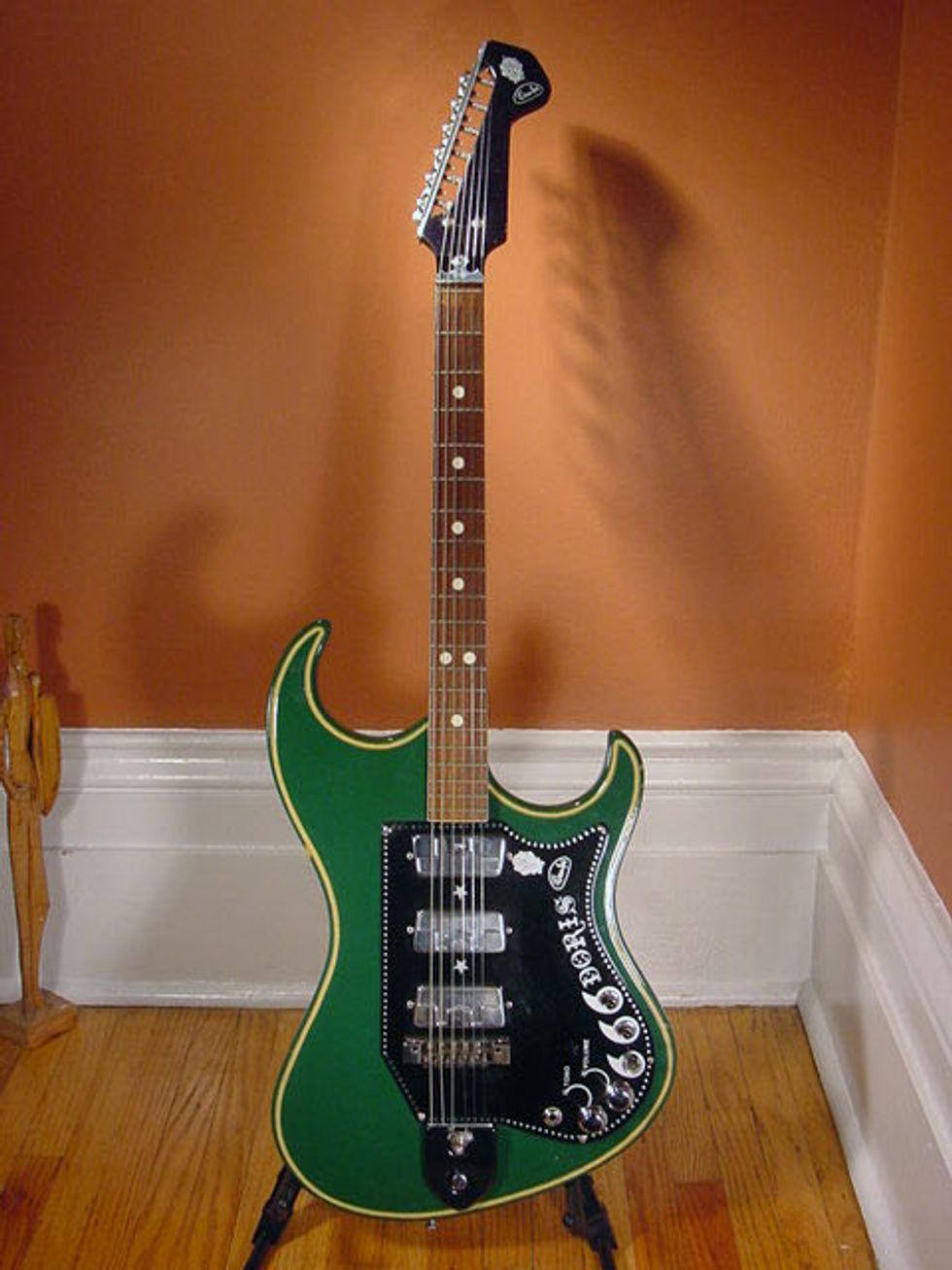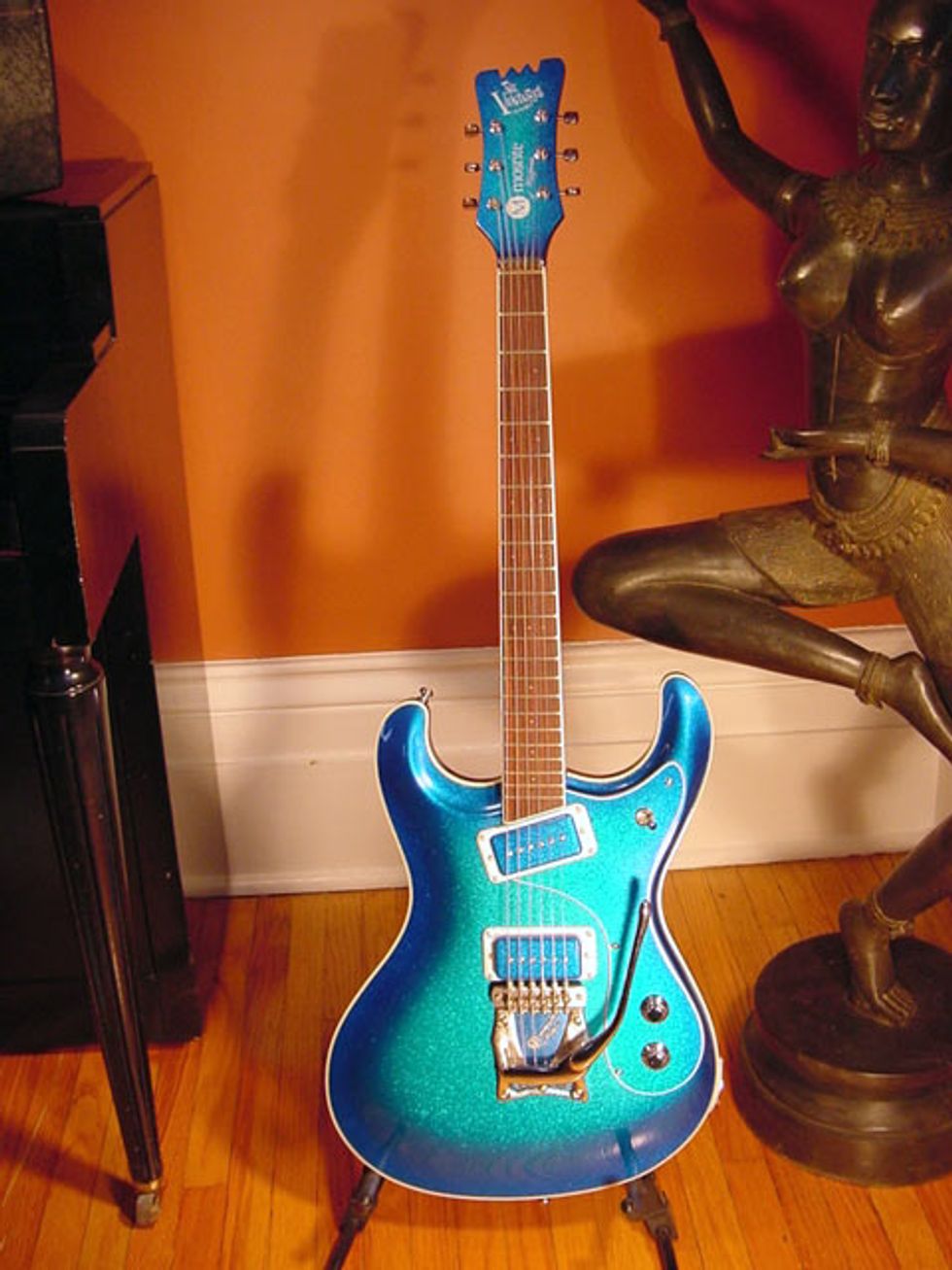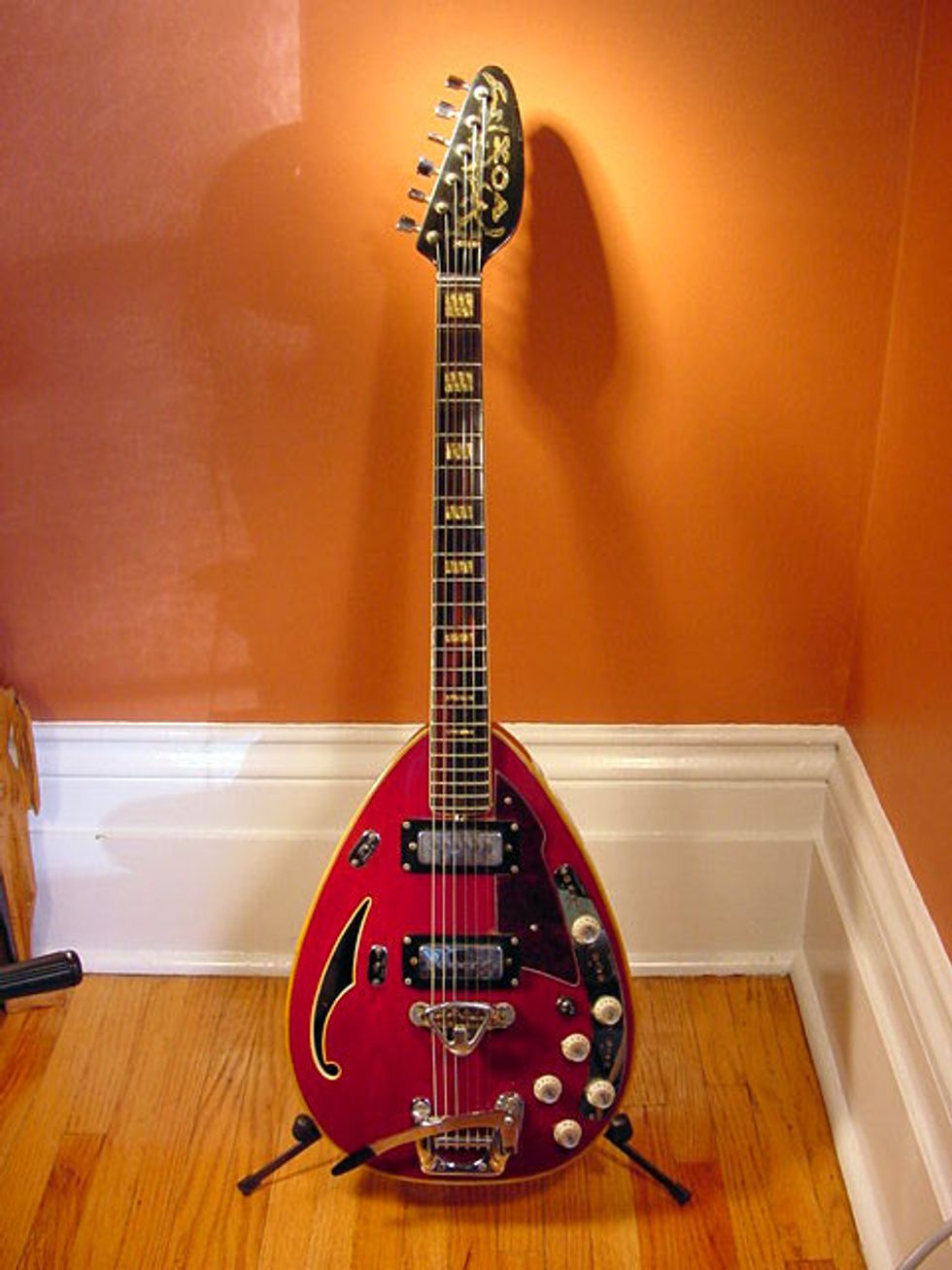 Photos courtesy myrareguitars.com.