A sampling of Airline, Domino, Eko, Kustom, Hagstrom, and more from the collection of Eastwood Guitars founder Mike Robinson.
Mosrite Blueburst
Though not a 1960s original, this guitar is my baby. It's an early '00 Japanese reproduction Mosrite, serial number 00001. The fit and finish on this guitar is simply mesmerizing. And on top of that, it plays like a dream, truly a one of a kind keeper. Photos courtesy of myrareguitars.com.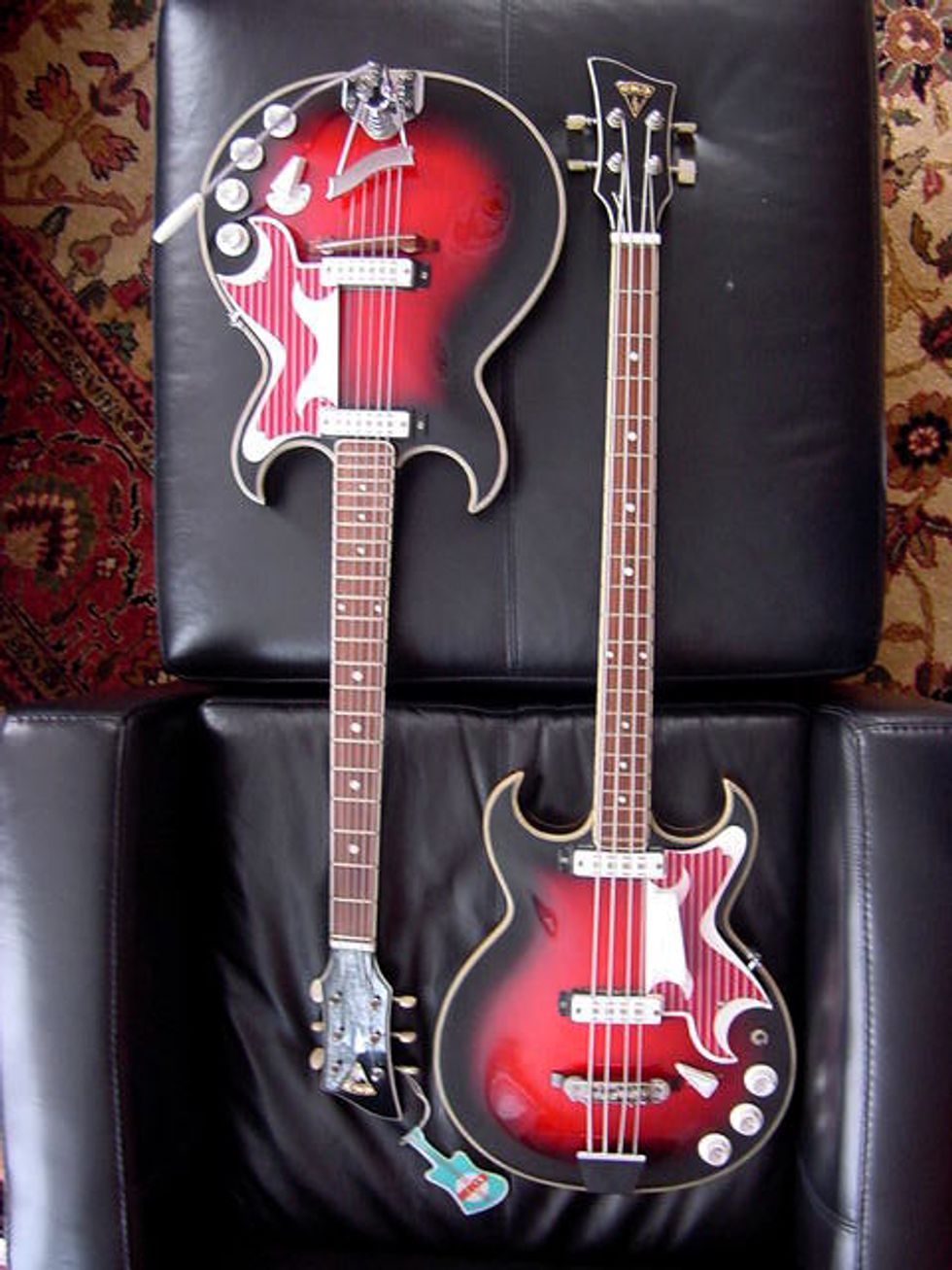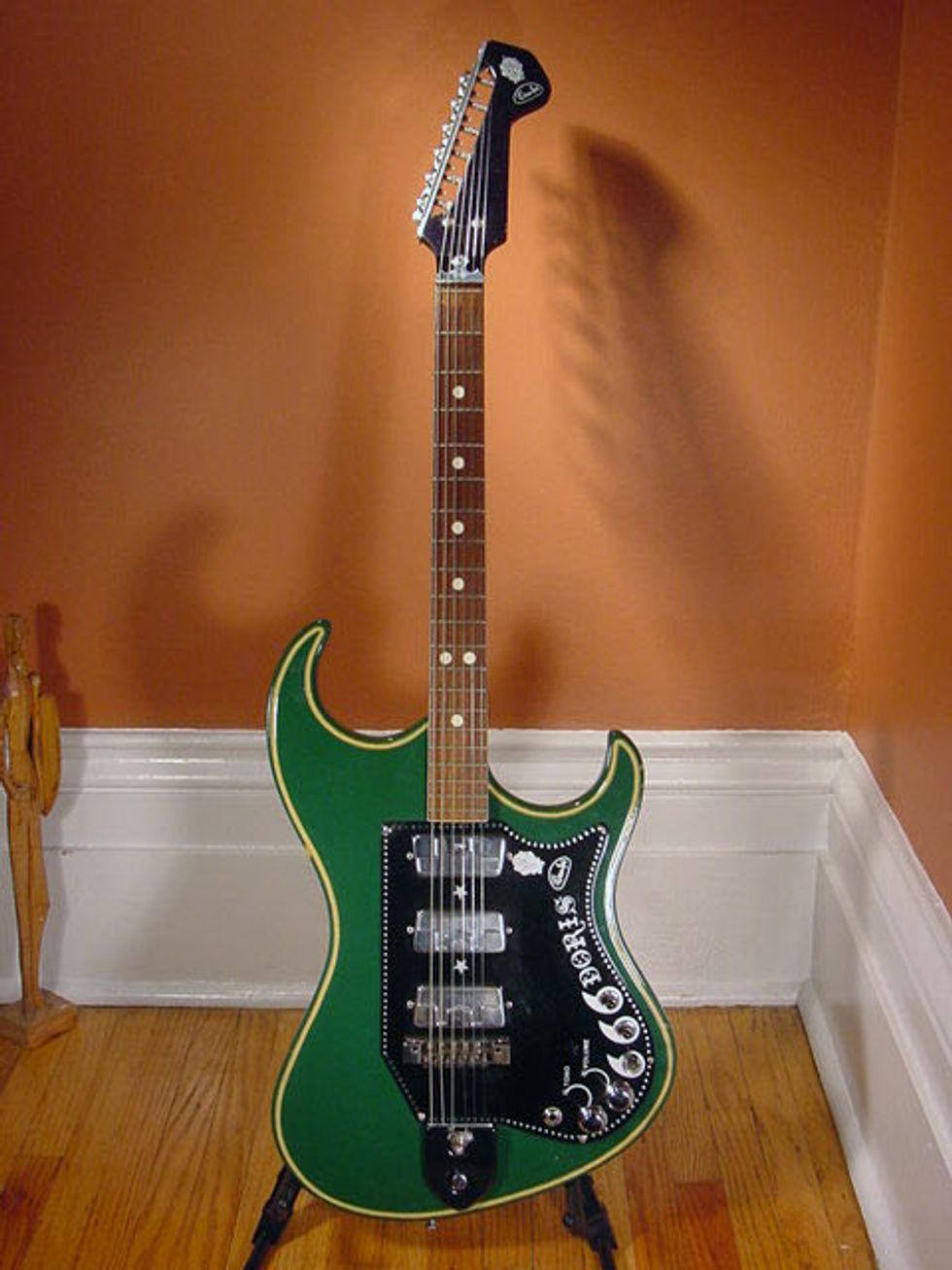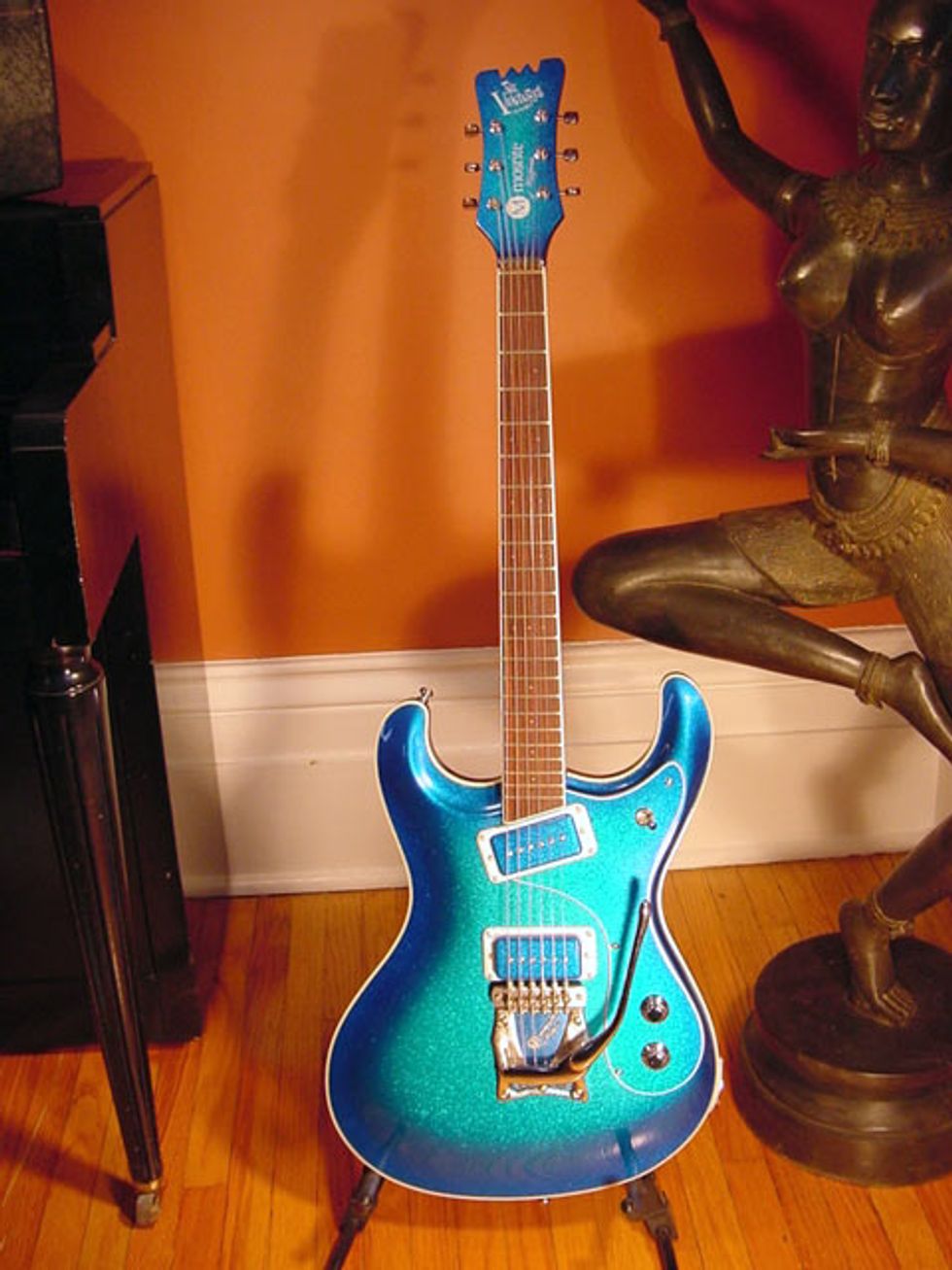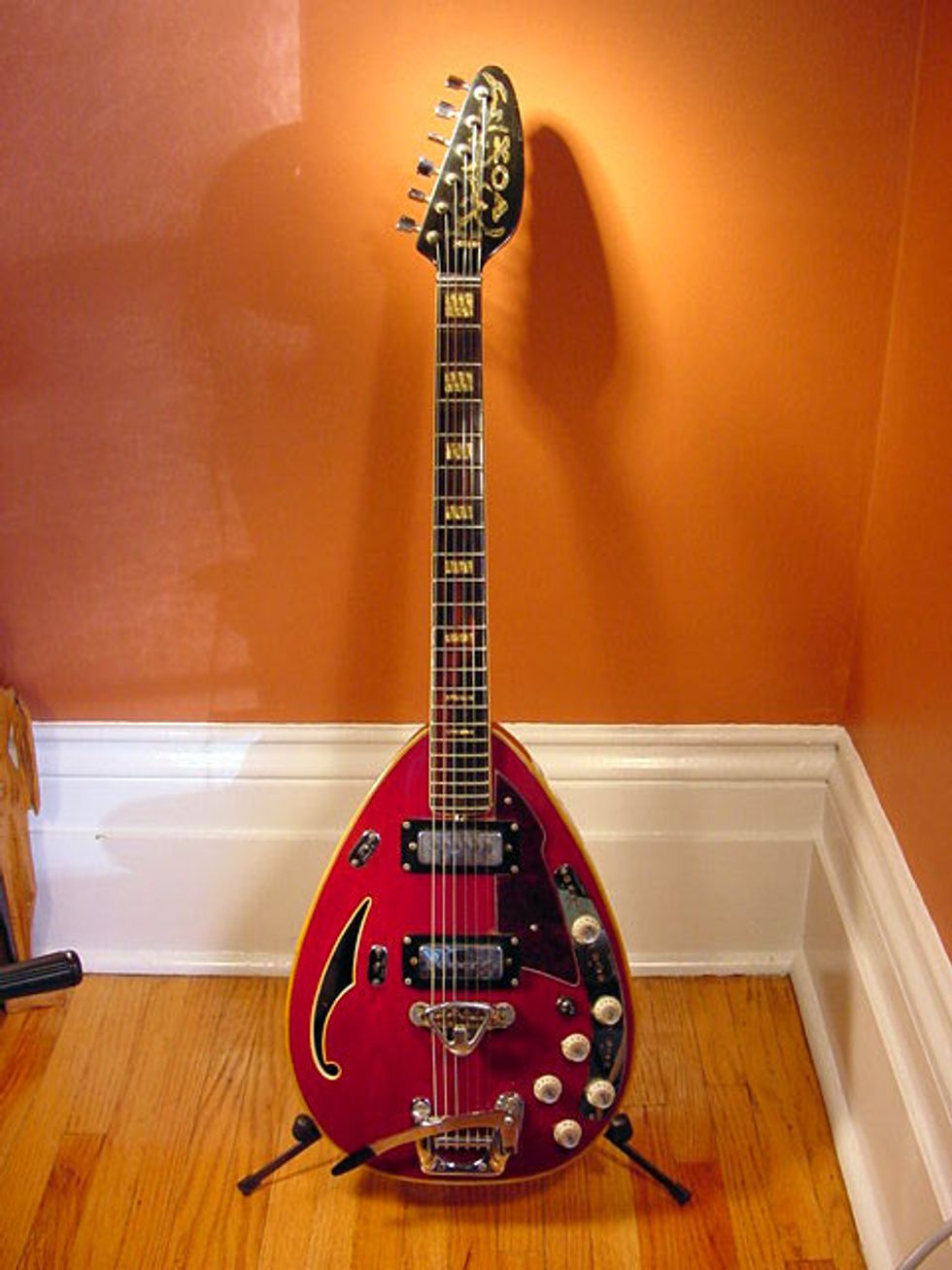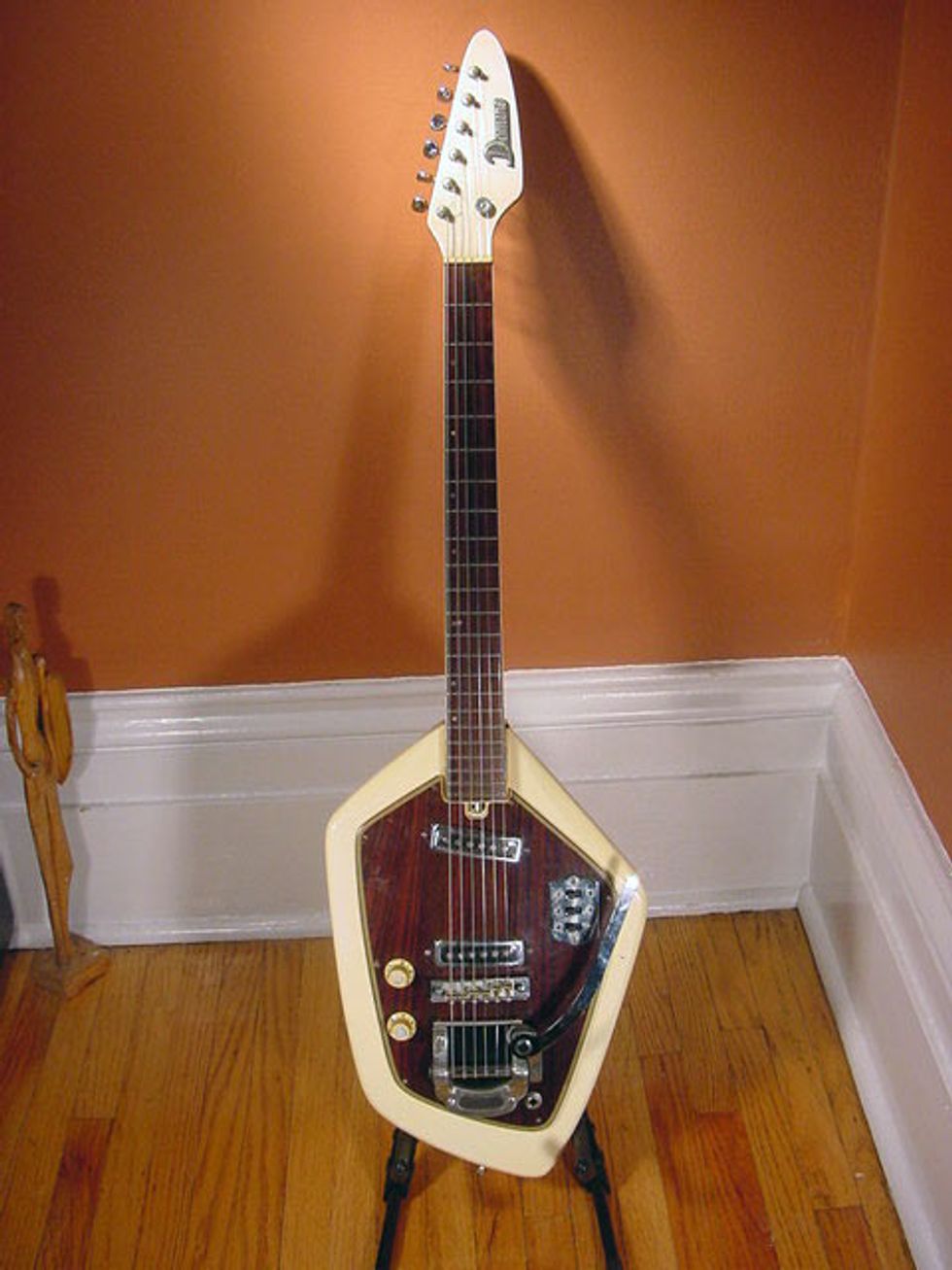 Photos courtesy myrareguitars.com.