A sampling of Airline, Domino, Eko, Kustom, Hagstrom, and more from the collection of Eastwood Guitars founder Mike Robinson.
Hagstrom II in Blue, Red and White
Perhaps the most popular Hagstrom model from the mid-1960s, the well-built Hagstrom II model stands up better than most imports from the day. One of the most unique features of this model is the slim, tapered, and very fast neck. Photos courtesy of myrareguitars.com.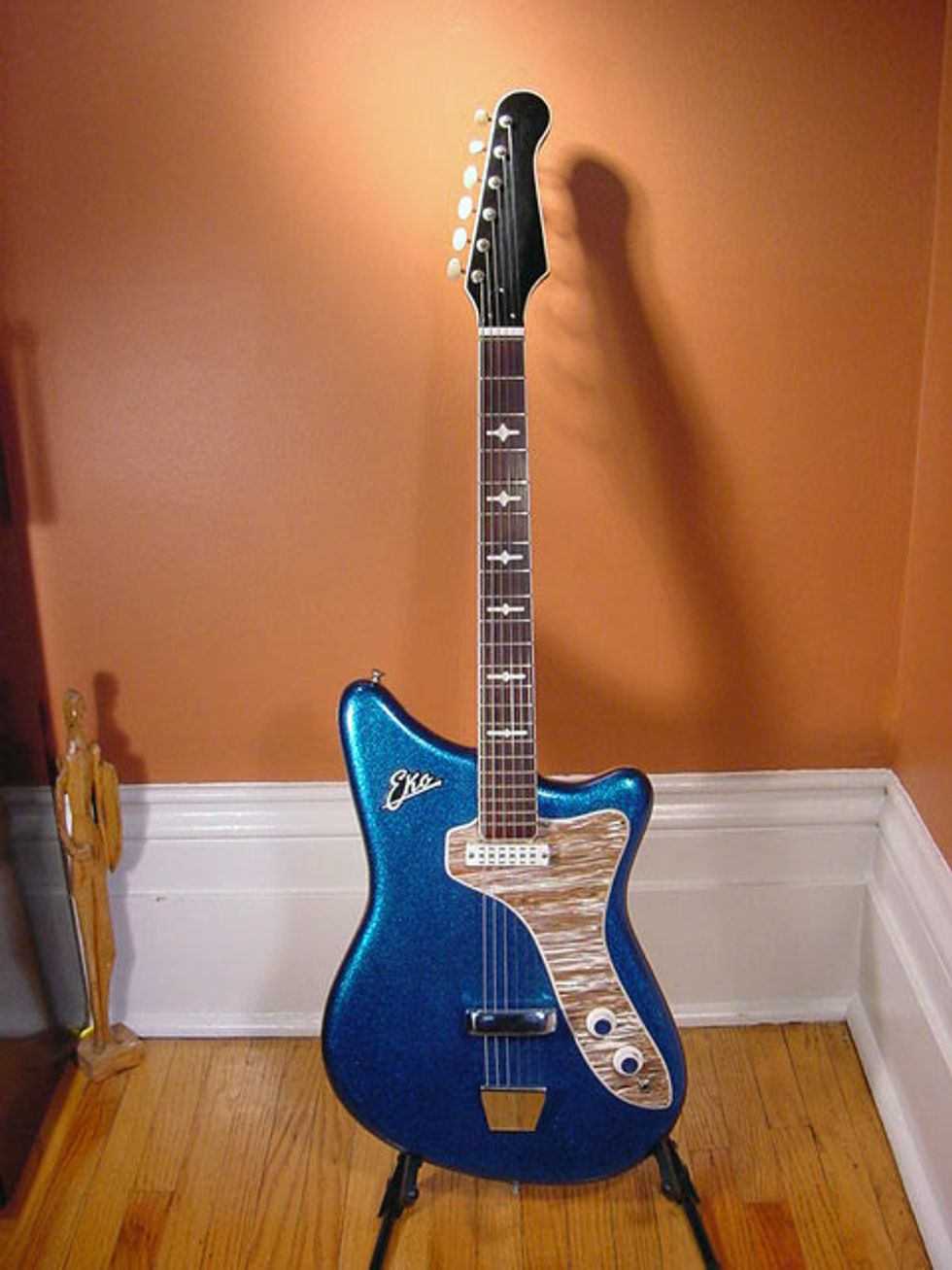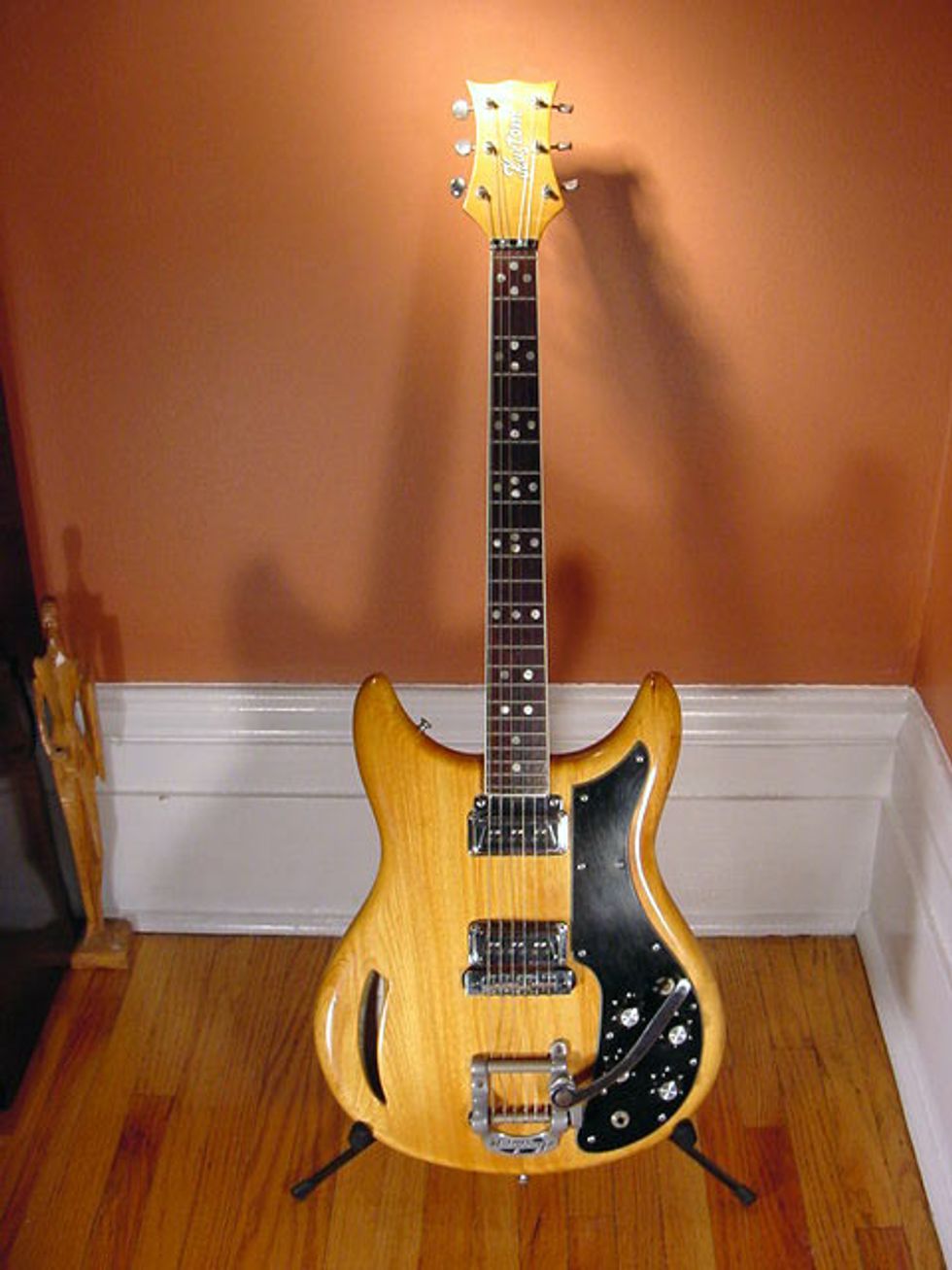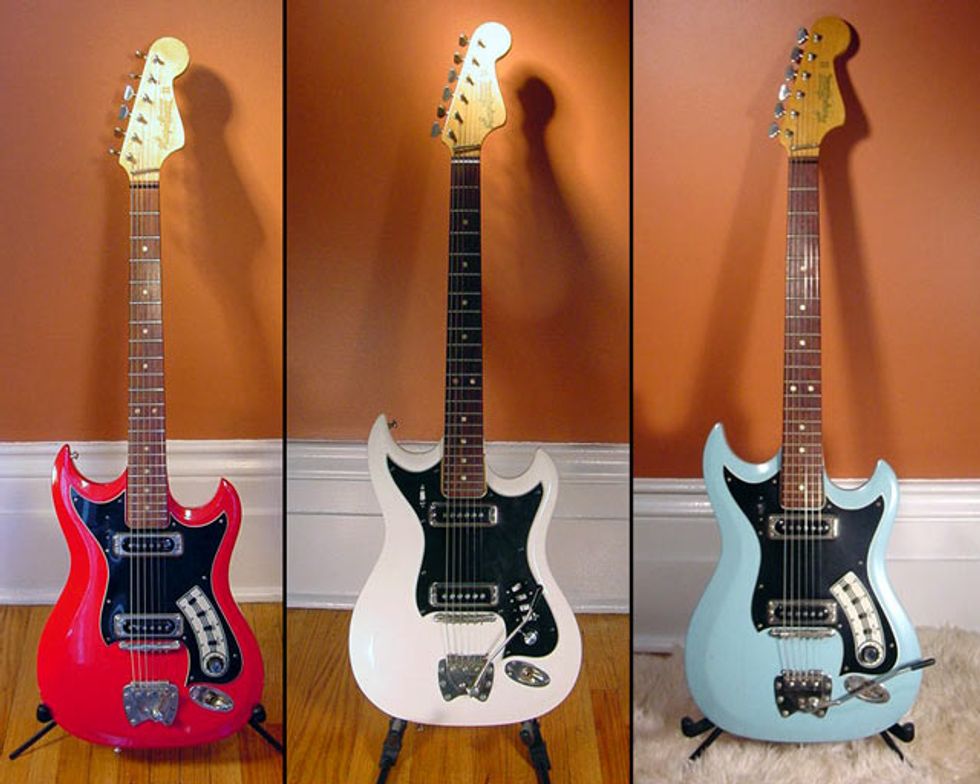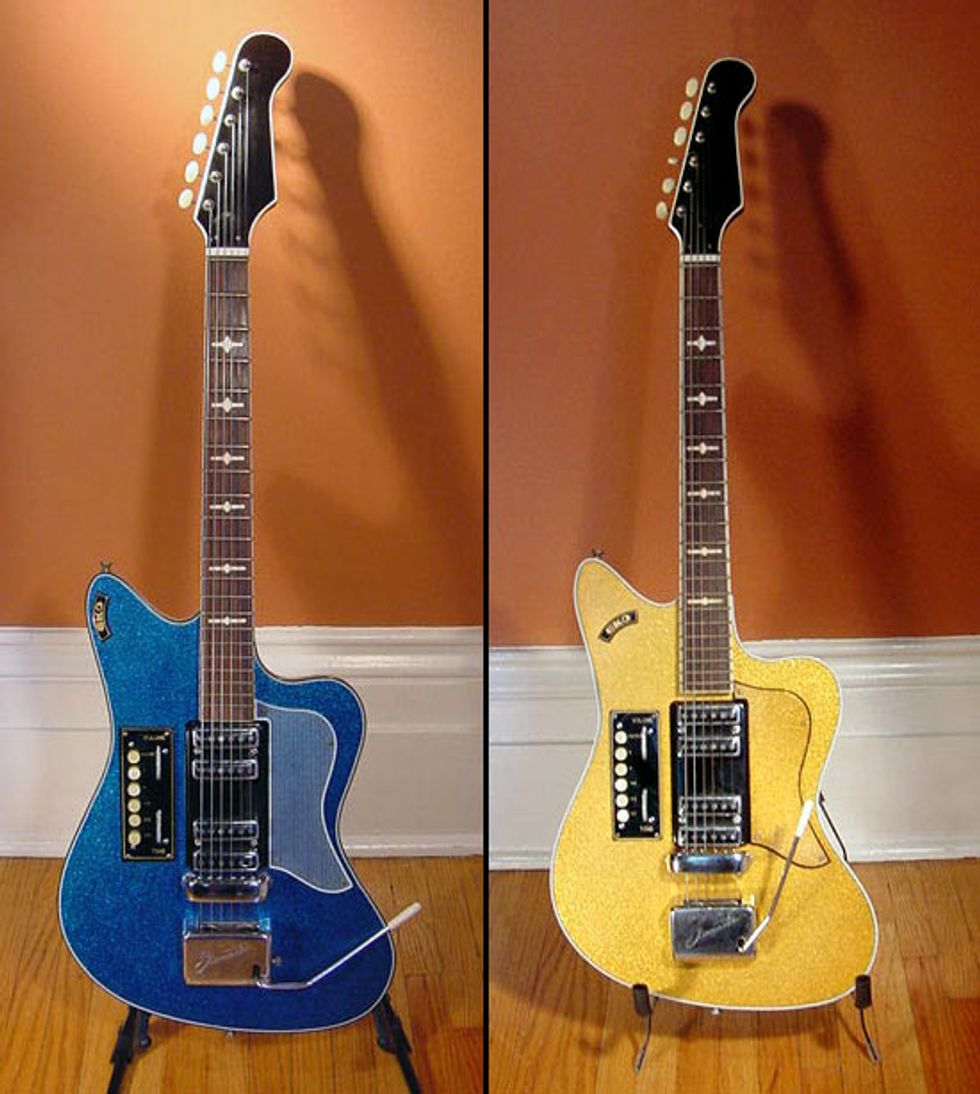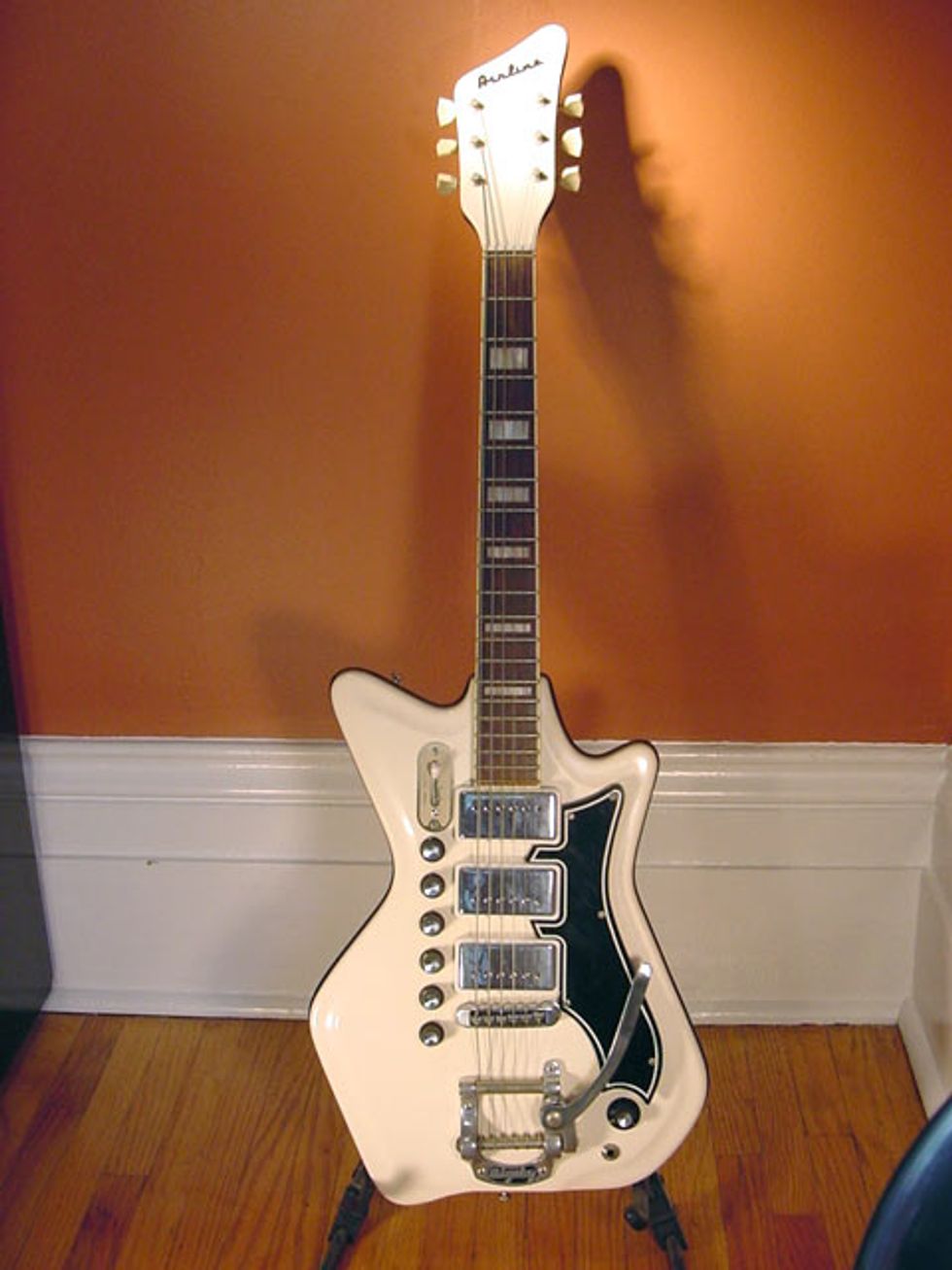 Photos courtesy myrareguitars.com.