Get up close and personal with Flea and Josh Klinghoffers'' rigs.
"Josh's says that as a standalone amp, this white Marshall Major head sounds better to his ears than the red one. However, since the Major is used primarily for the low-end in the mix, he prefers the red one for that purpose."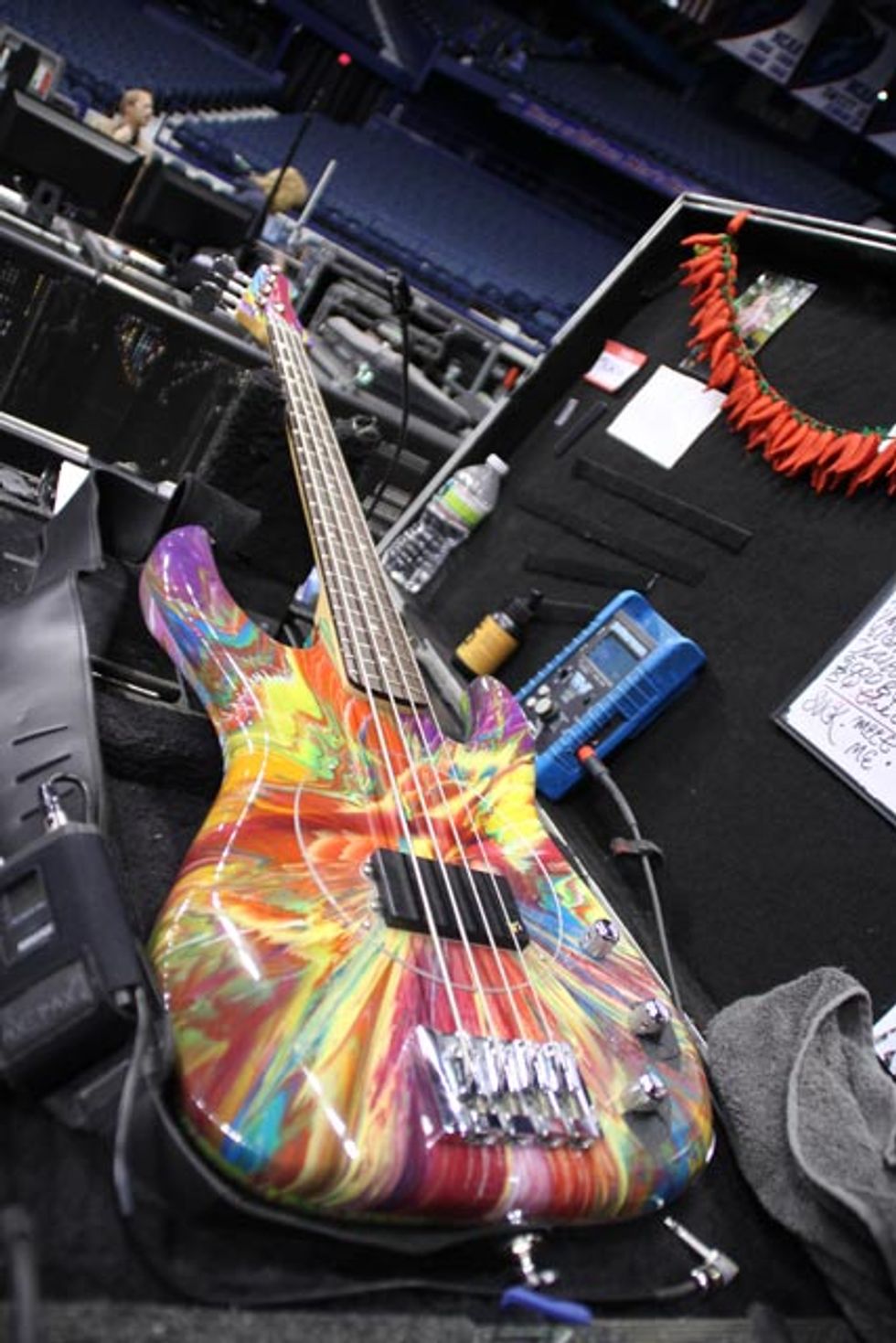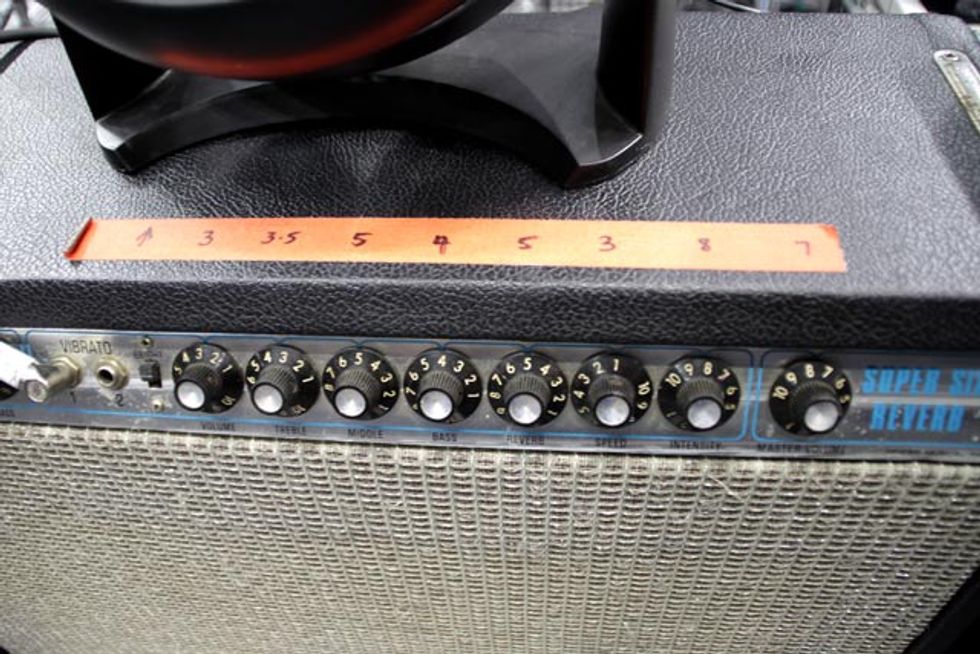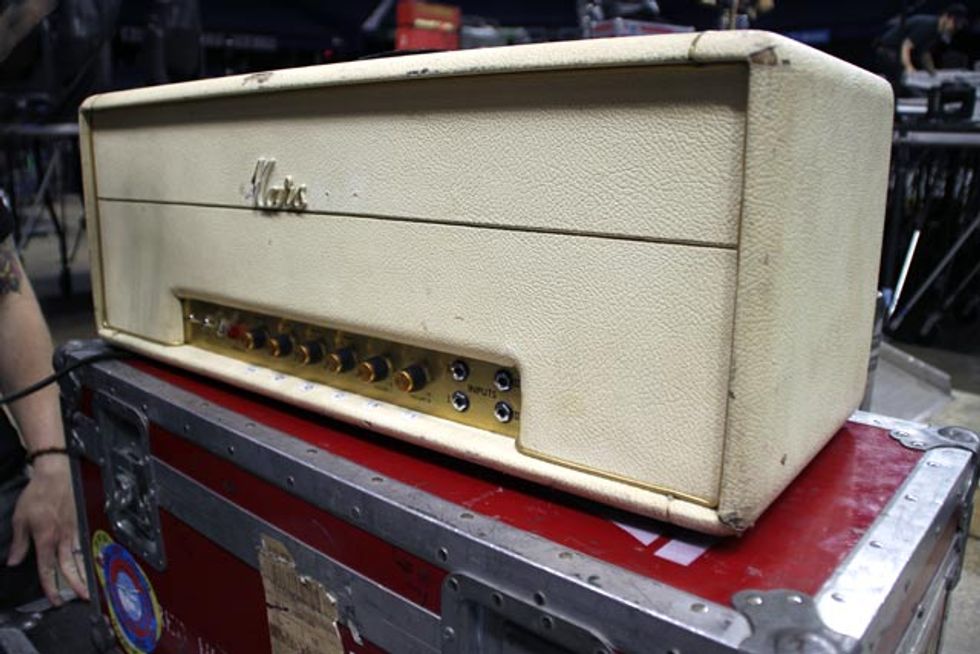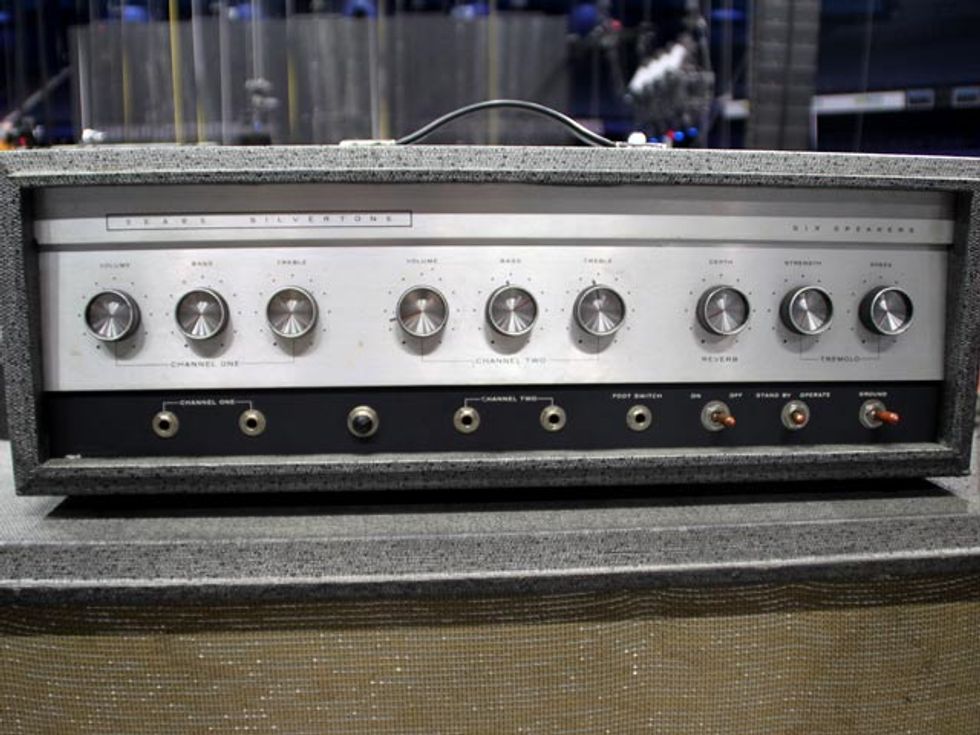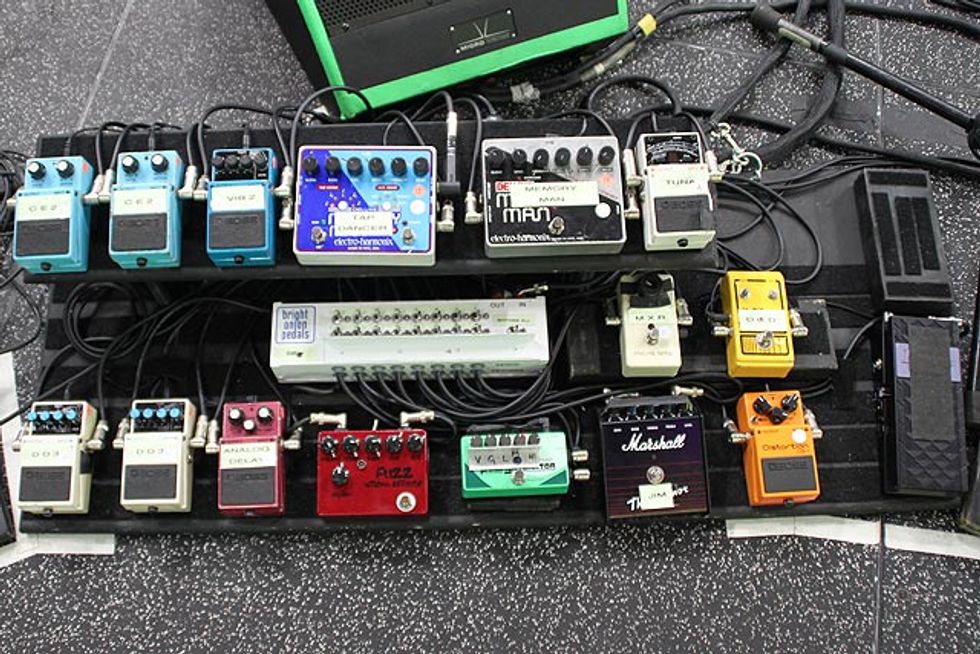 Watch our Rig Rundown videos for even more details on the rigs! Click here to see Flea's | Click here to see Josh's.