Get up close and personal with Flea and Josh Klinghoffers'' rigs.
"From the center board, it goes to the right into a Lastgasp Labs Cybertronic (high-end, whispy filter), Moog Moogerfooger Low-Pass Filter, Line 6 FM4 (synth sounds), Moog Moogerfooger 12-Stage Phaser (used for ""Throw Away Television"" in conjunction with the FM4's sequential synth), Boss SG-1 Slow Gear, Boss RV-5, Electro-Harmonix Cathedral, Electro-Harmonix Freeze, Boss DD-6 (cascading repeats), Electro-Harmonix Goly Grail, Xotic Effects EP Booster. Also on this board is an Expressionator pdal, which allows Josh to use one expression pedal for up to three different effects, each with their own set taper."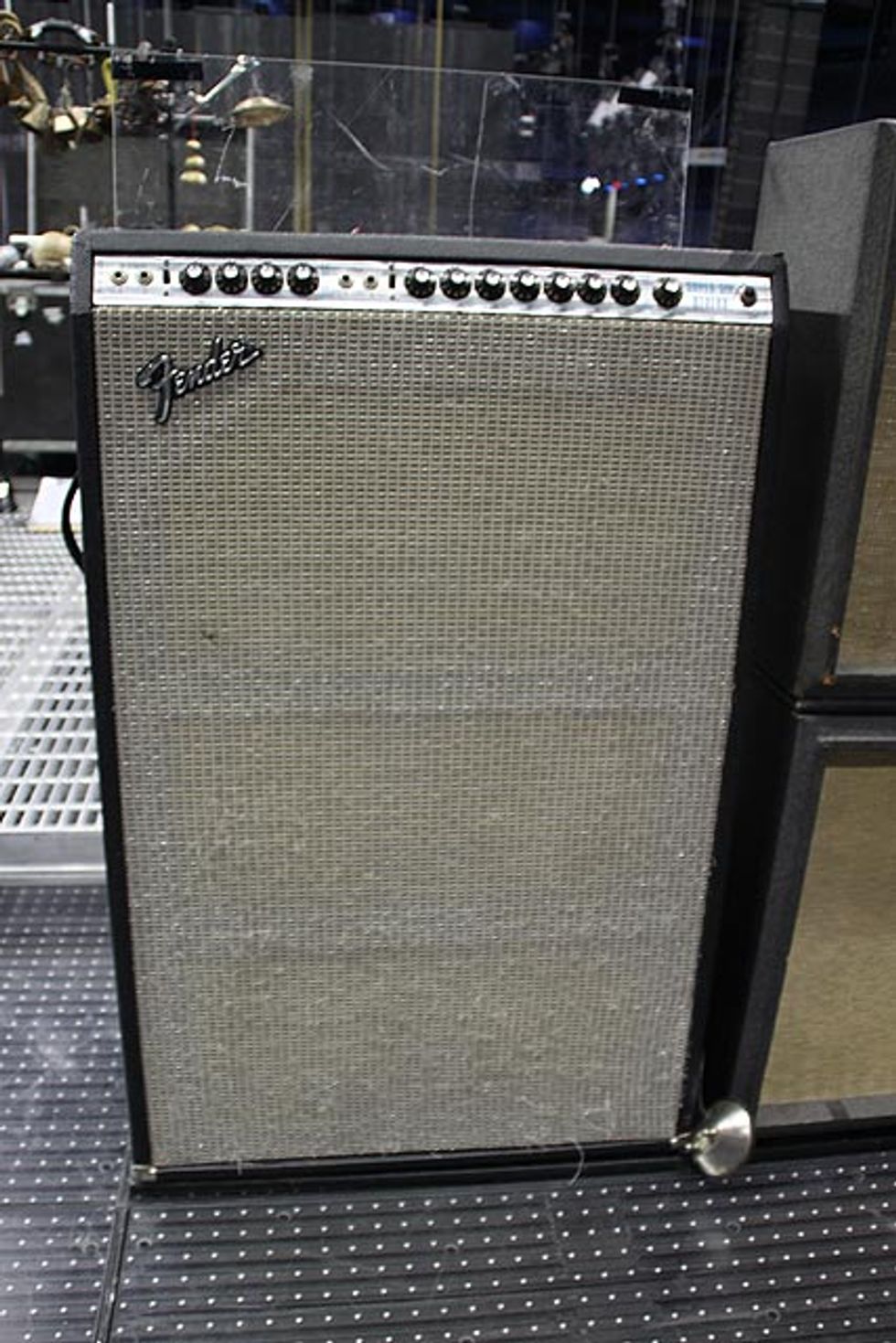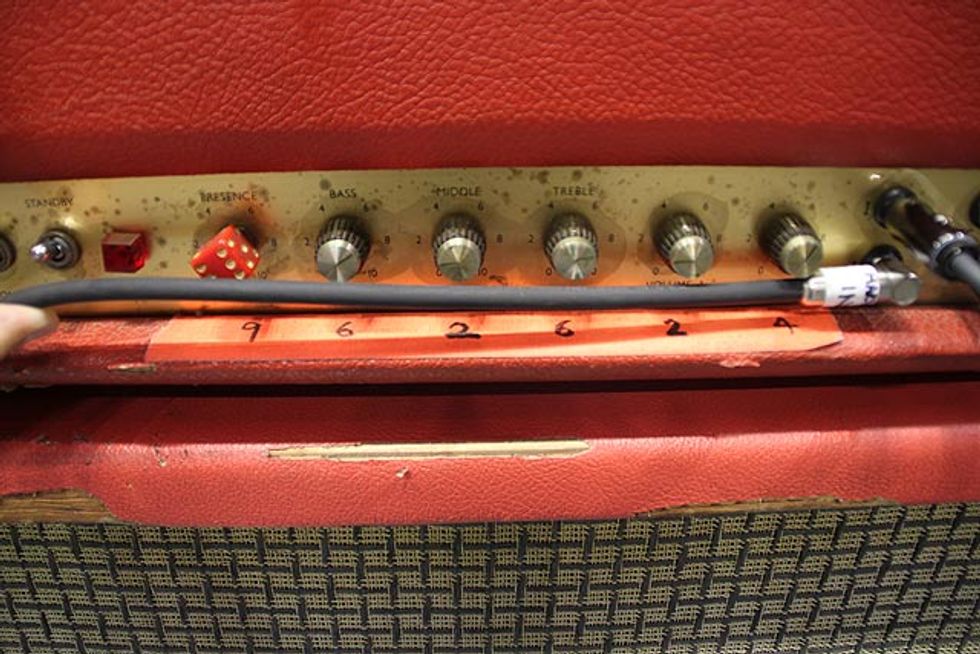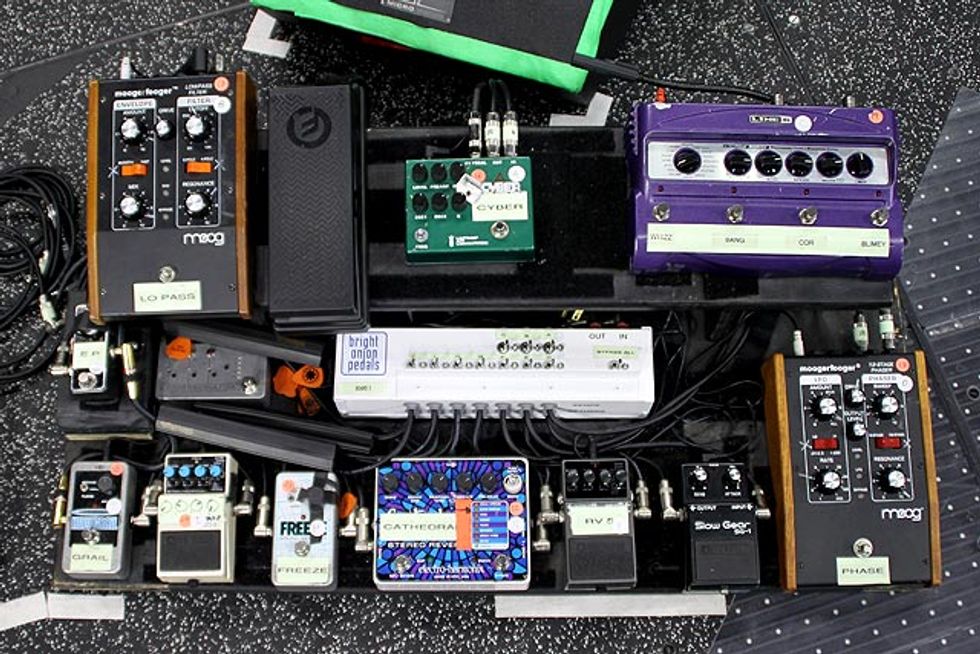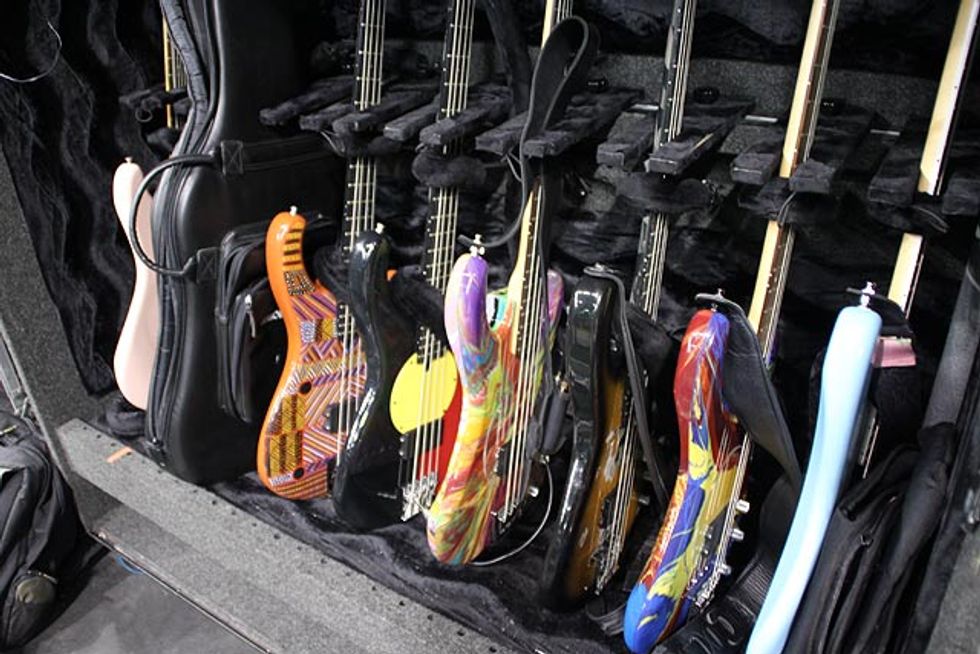 Watch our Rig Rundown videos for even more details on the rigs! Click here to see Flea's | Click here to see Josh's.