Get up close and personal with Flea and Josh Klinghoffers'' rigs.
"In addition, Flea uses a Modulus bass with the Aboriginal national flag with the controls built into a cavity on the back (only an on/off switch on the face) tuned down a half-step for ""Breaking the Girl,"" a backup Damien Hirst-painted Flea Bass, and a Fender P-Bass that isn't used live. Far left is a Fender Bass VI used by Josh Klinghoffer on ""Happiness Loves Company"" while Flea plays piano. In the gig bag is a five-string Modulus used for ""Funky Monks."""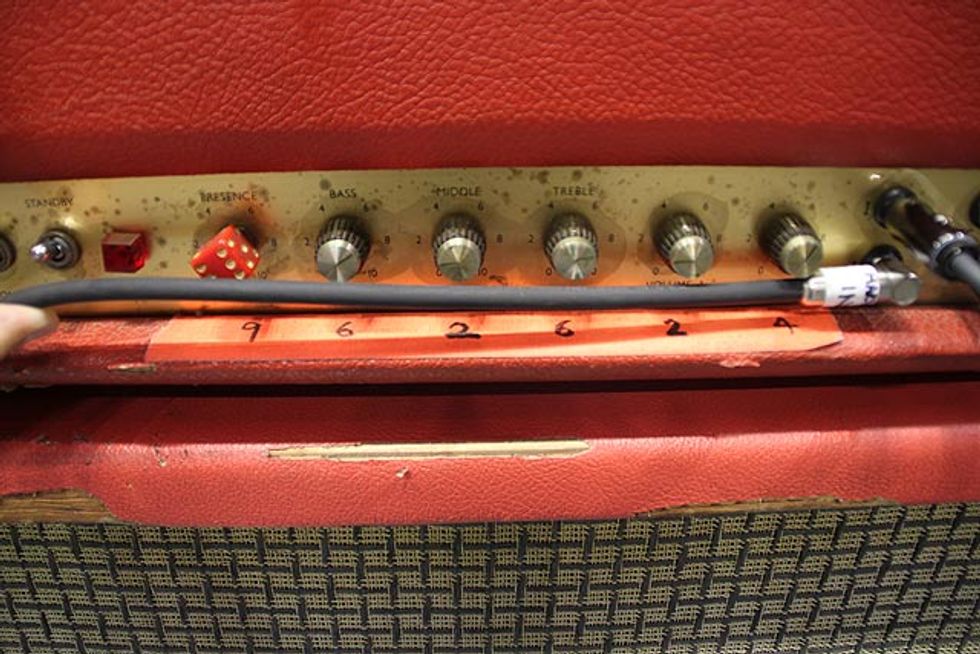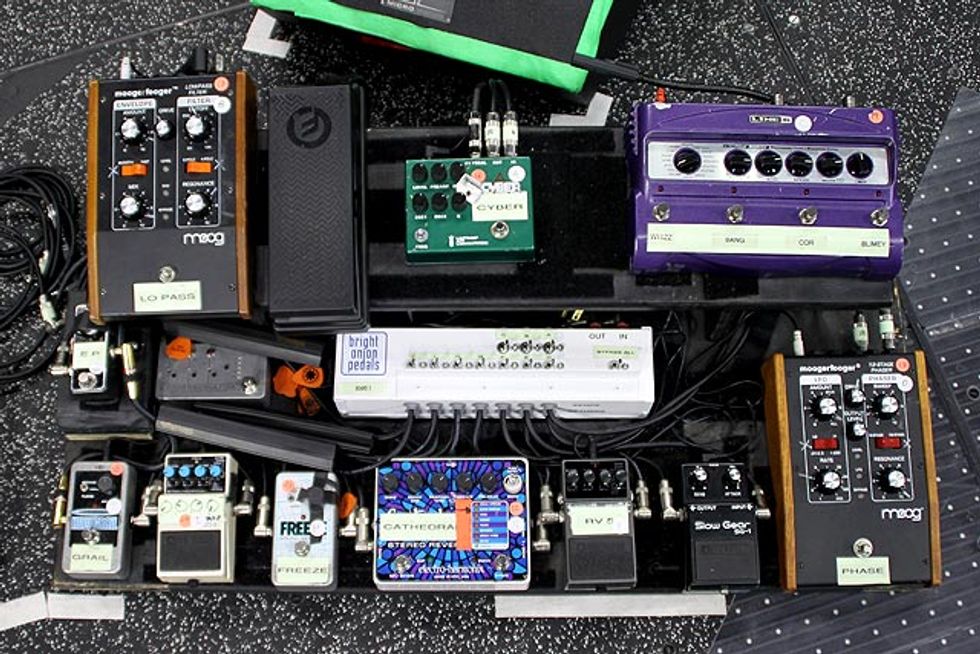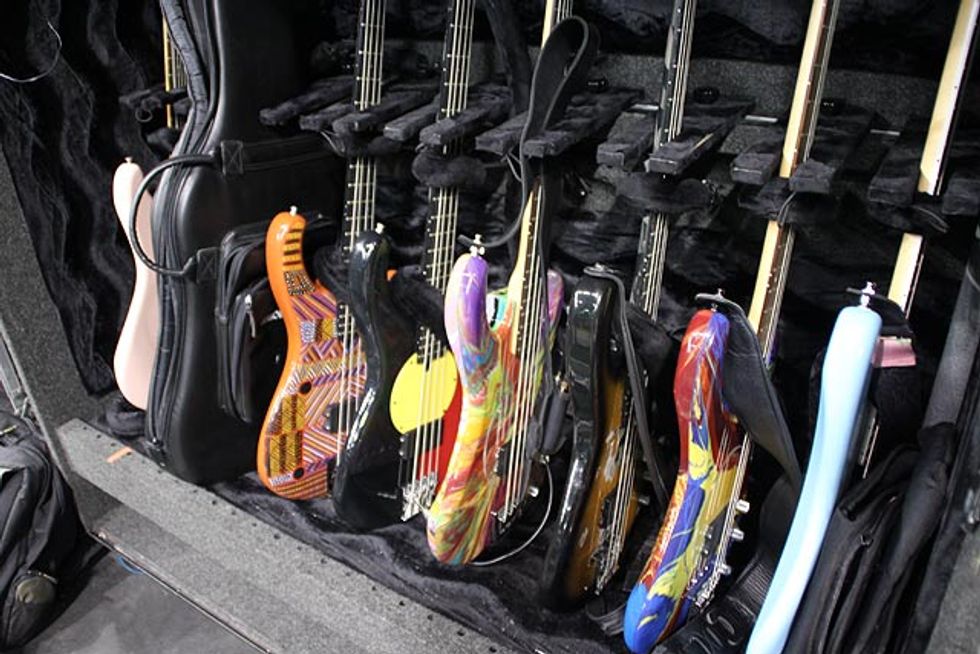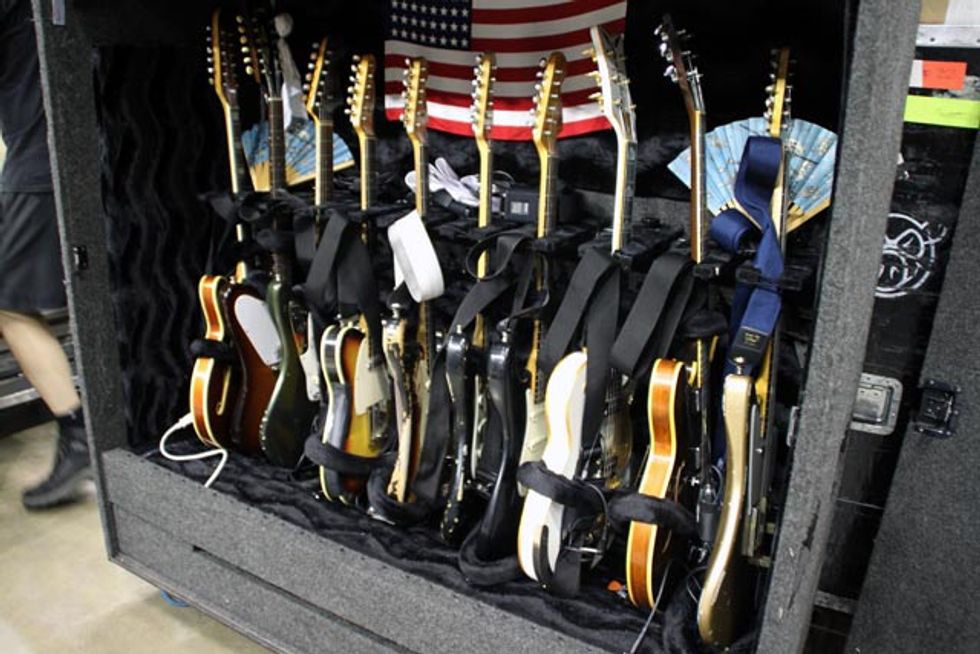 Watch our Rig Rundown videos for even more details on the rigs! Click here to see Flea's | Click here to see Josh's.