Get up close and personal with Flea and Josh Klinghoffers'' rigs.
"Flea doesn't use many effects, relying on these four for all of the tones he needs. Left-to-right he uses a Malekko Bassmaster for fuzz and distortion, MXR Micro Amp used as clean boost for slapping and leads, Electro-Harmonix Q-Tron used for ""Sir Psycho Sexy,"" and a Moog Mooferfooger 12-Stage Phaser used just for fun. The board is powered by a Voodoo Lab Pedal Power 2 Plus."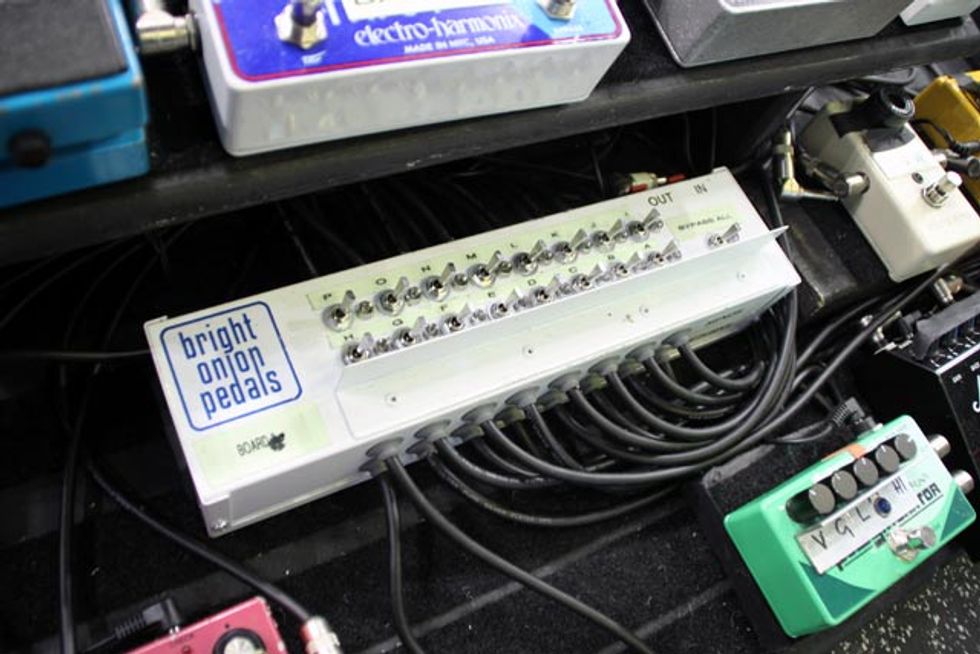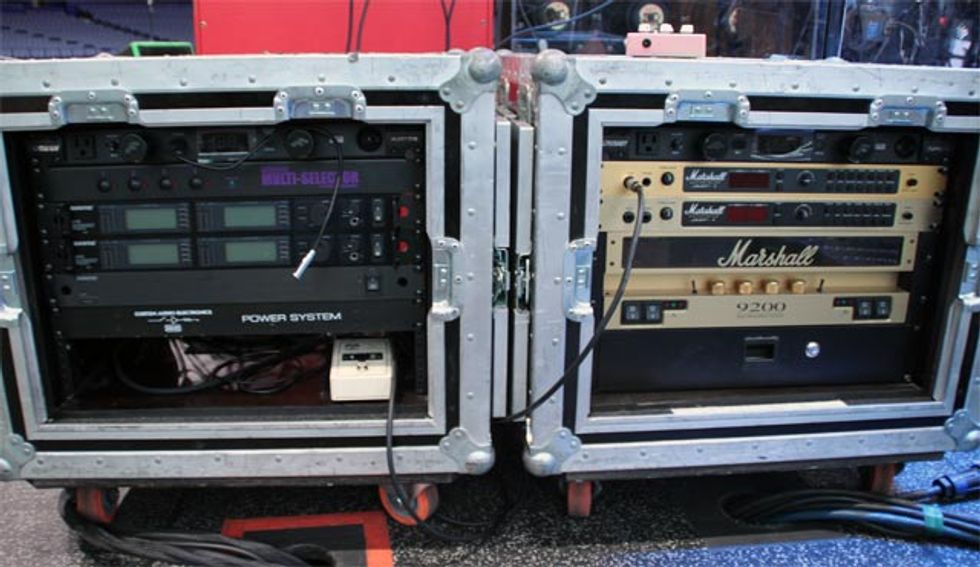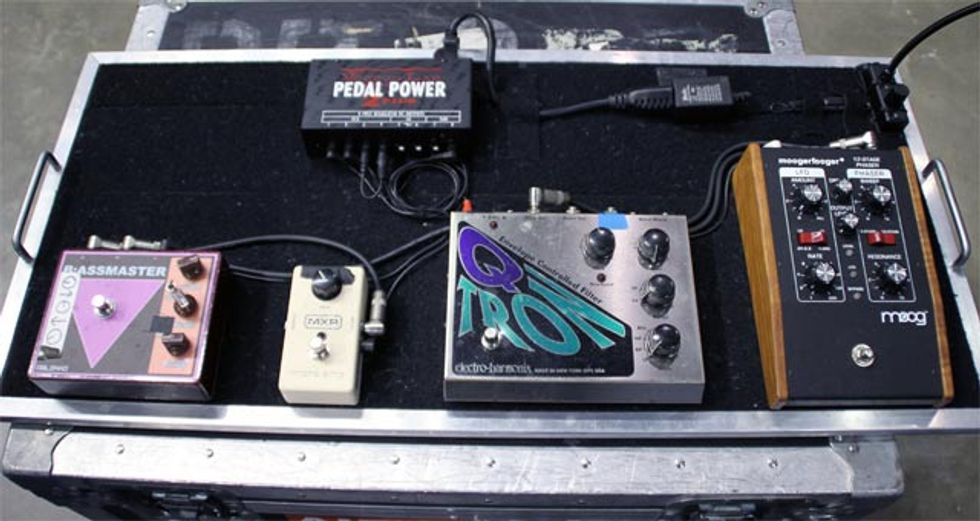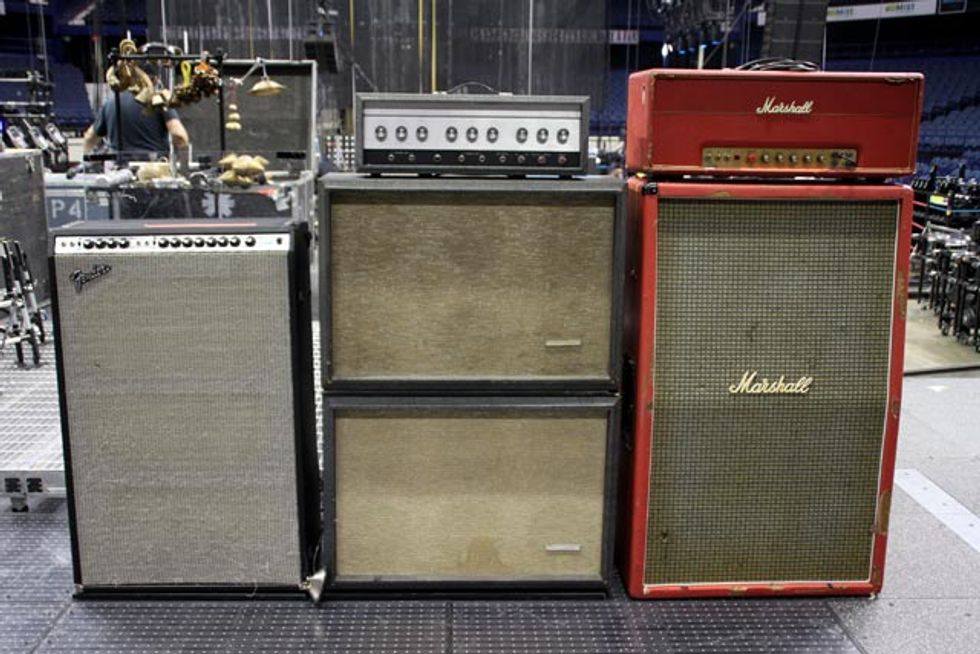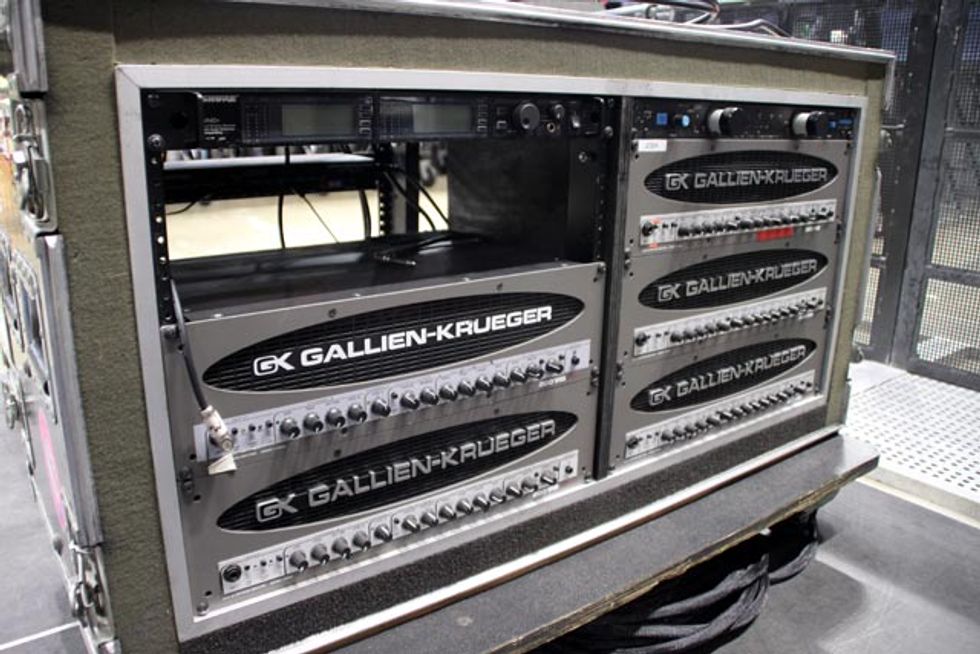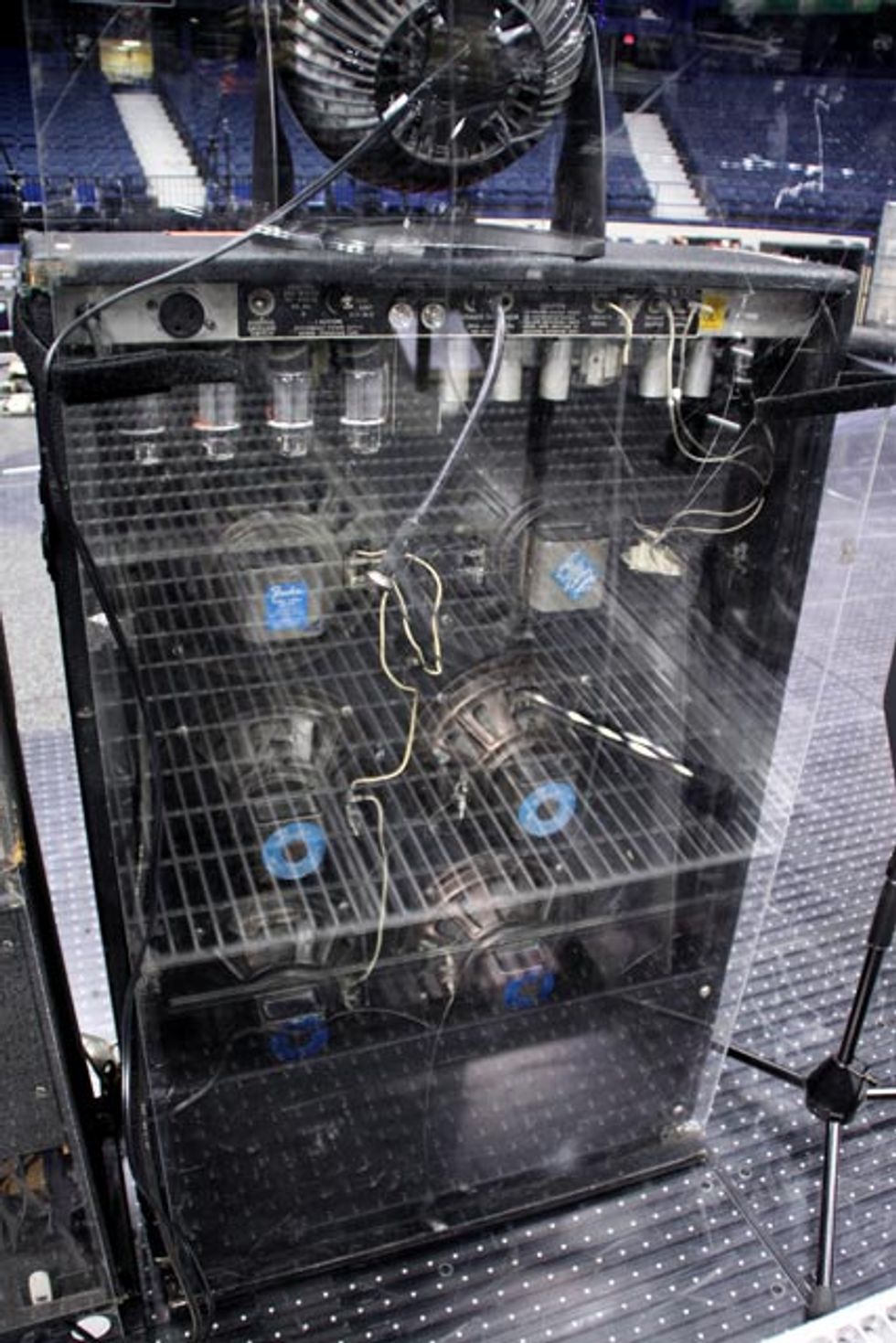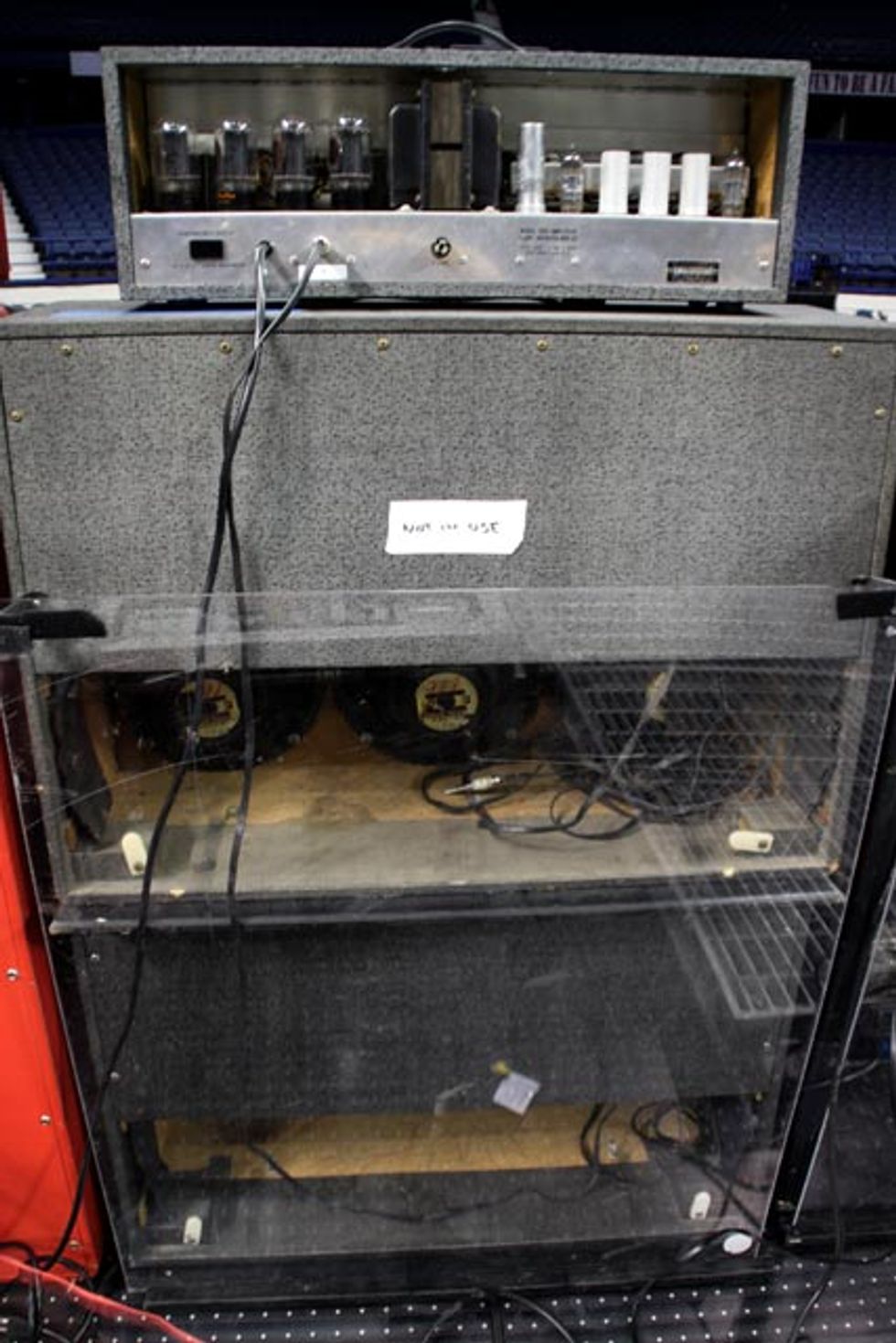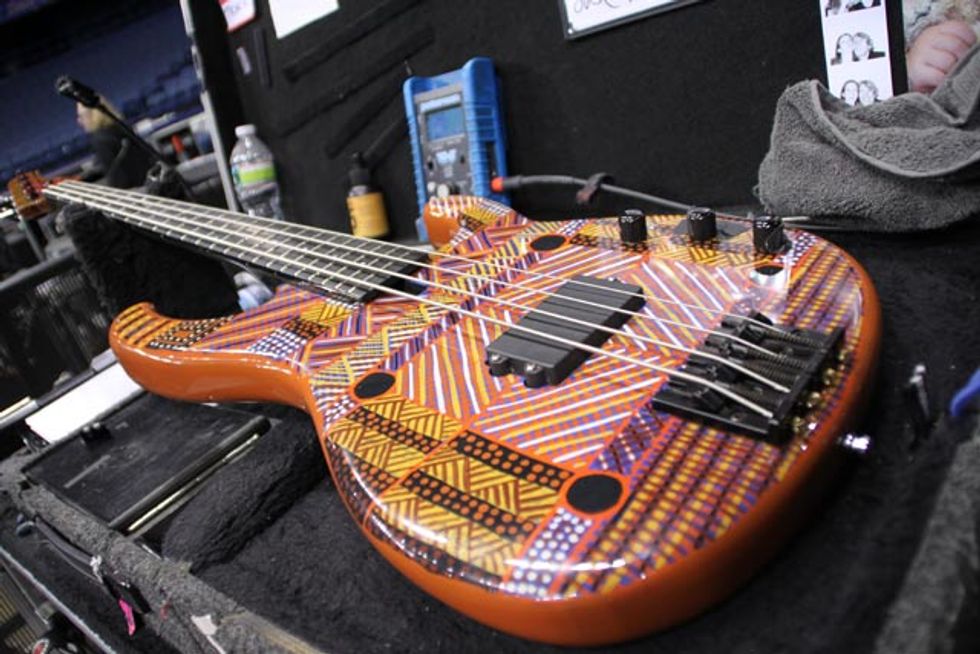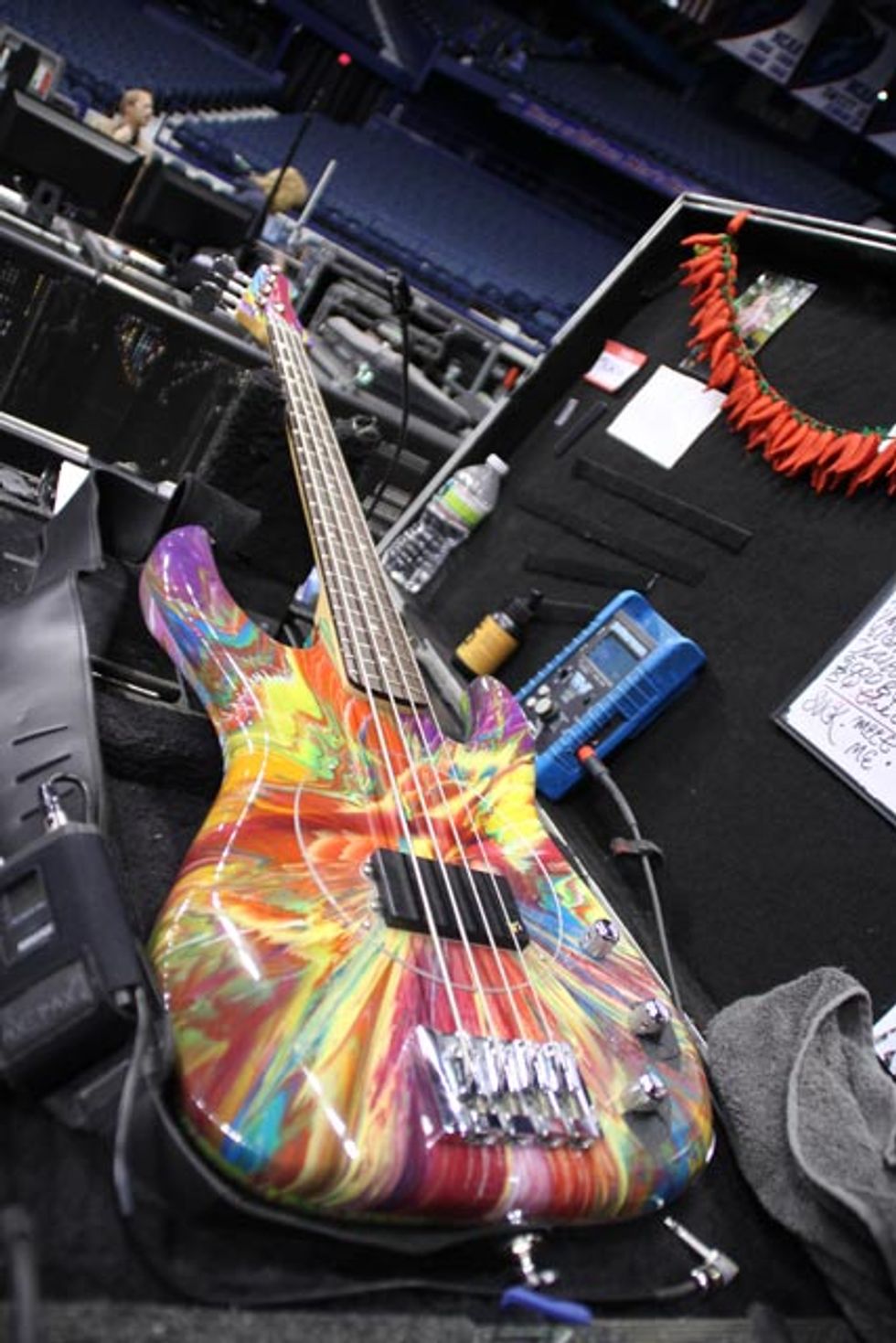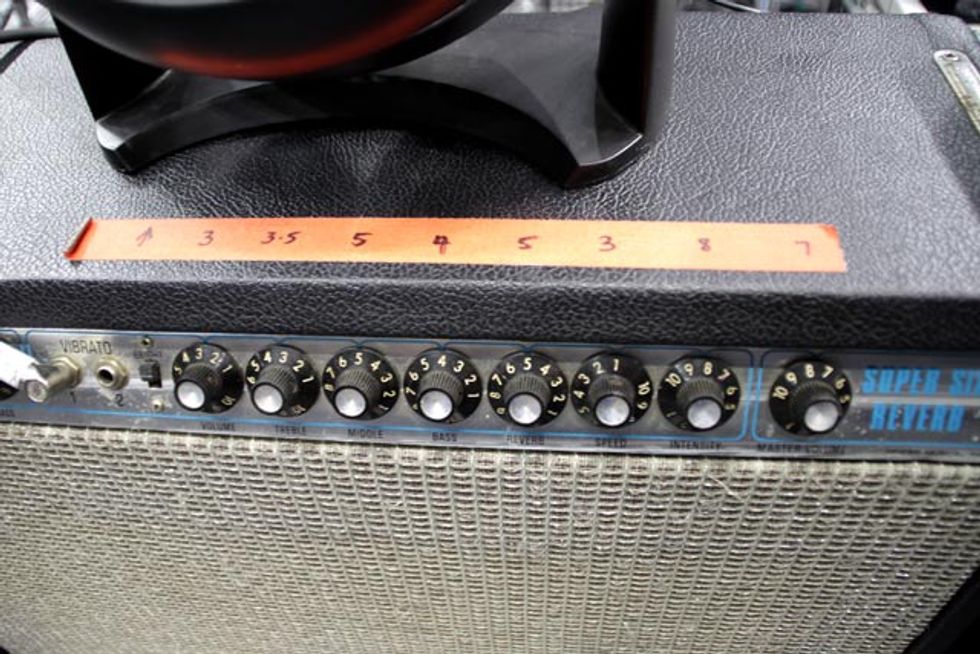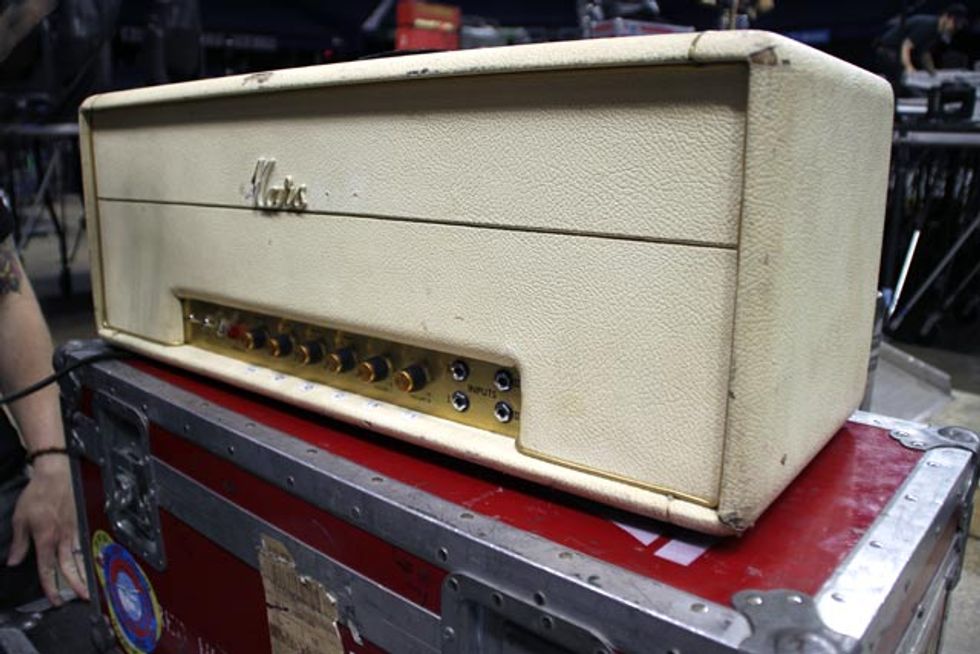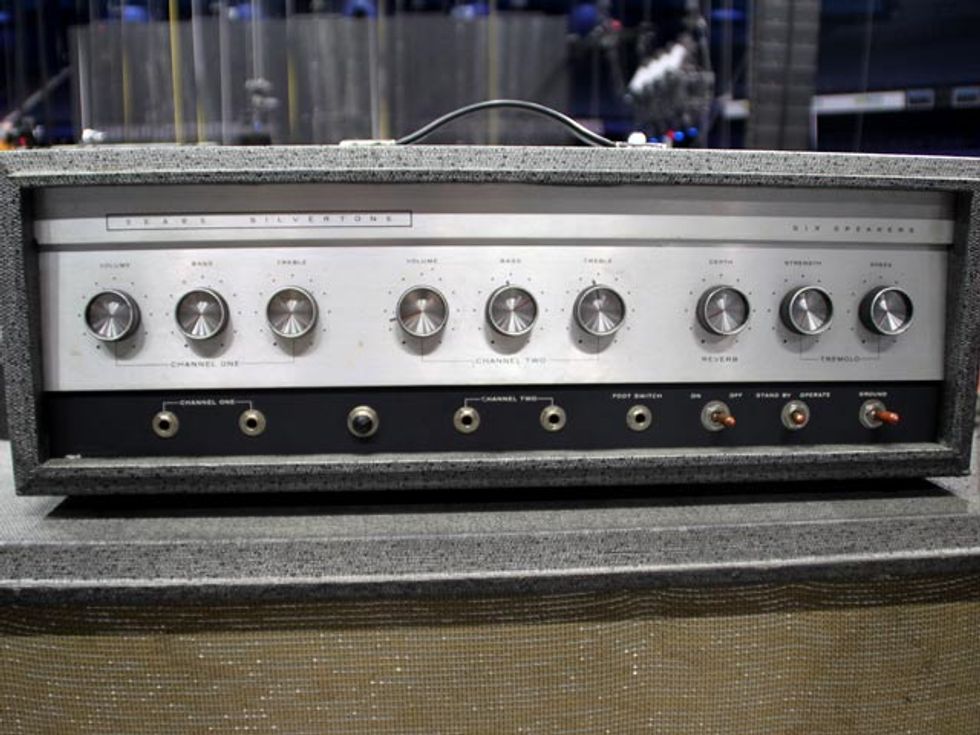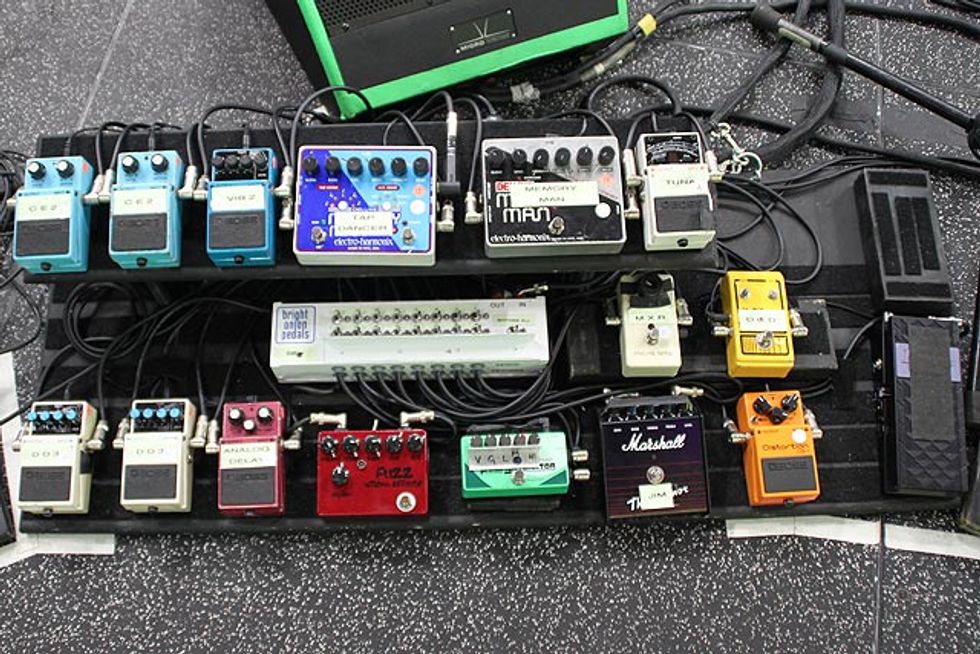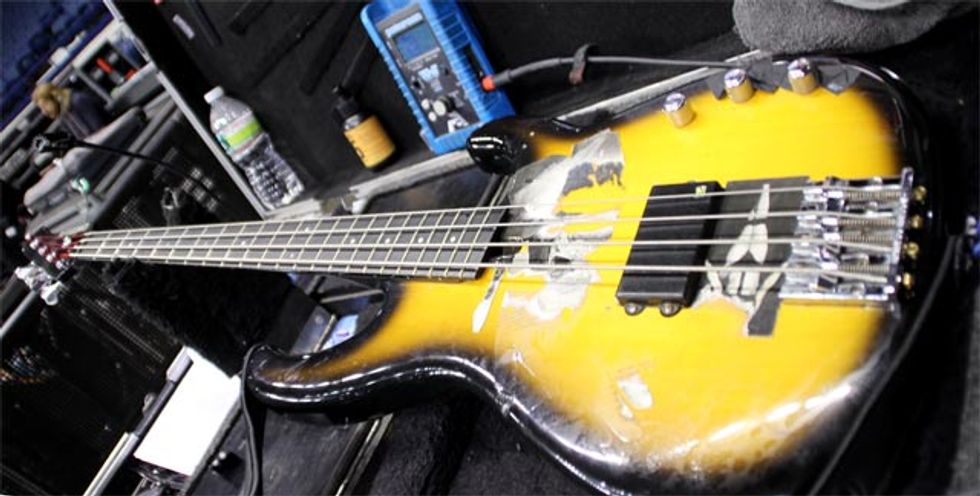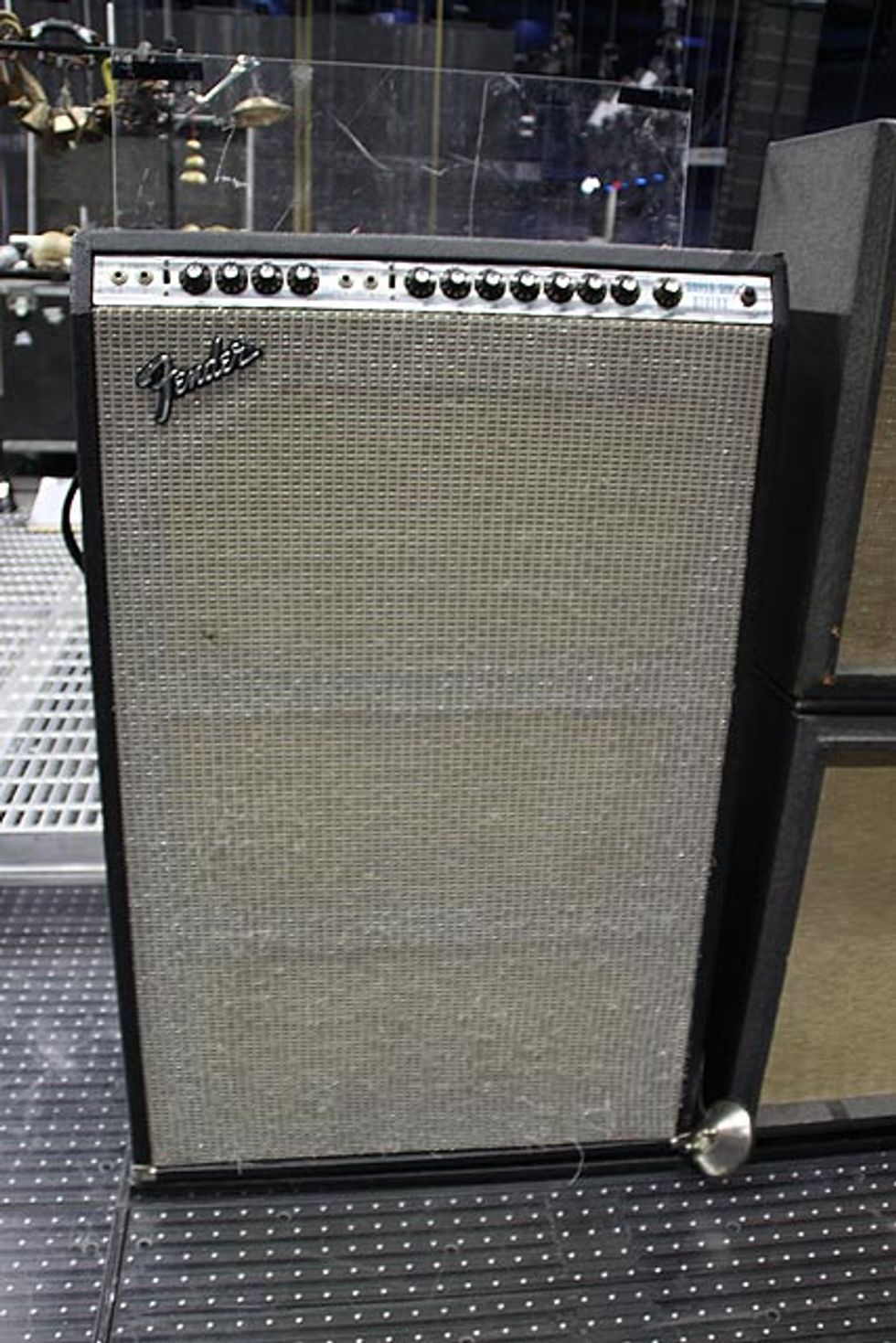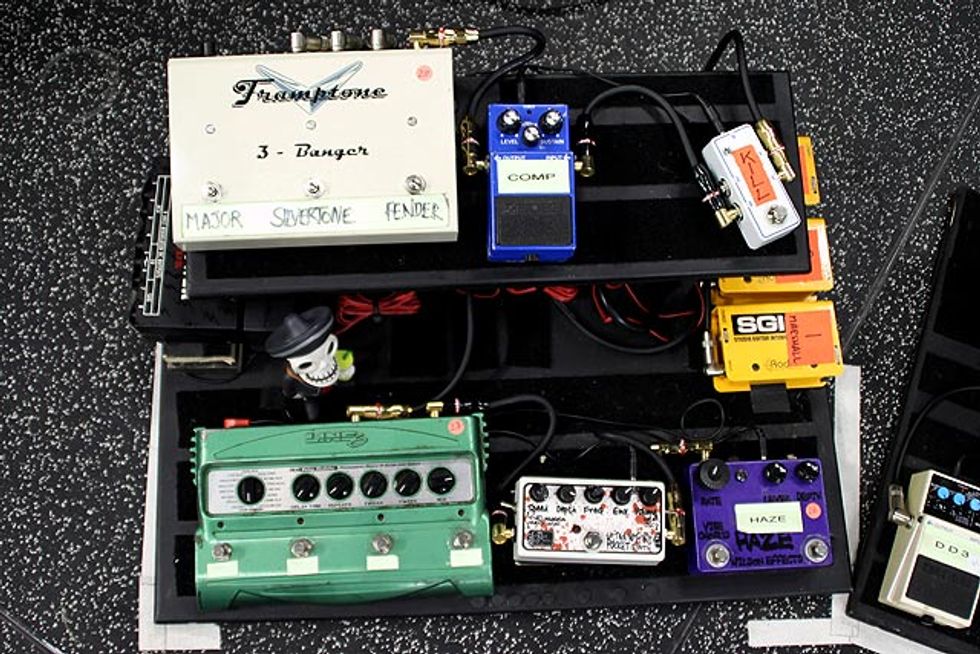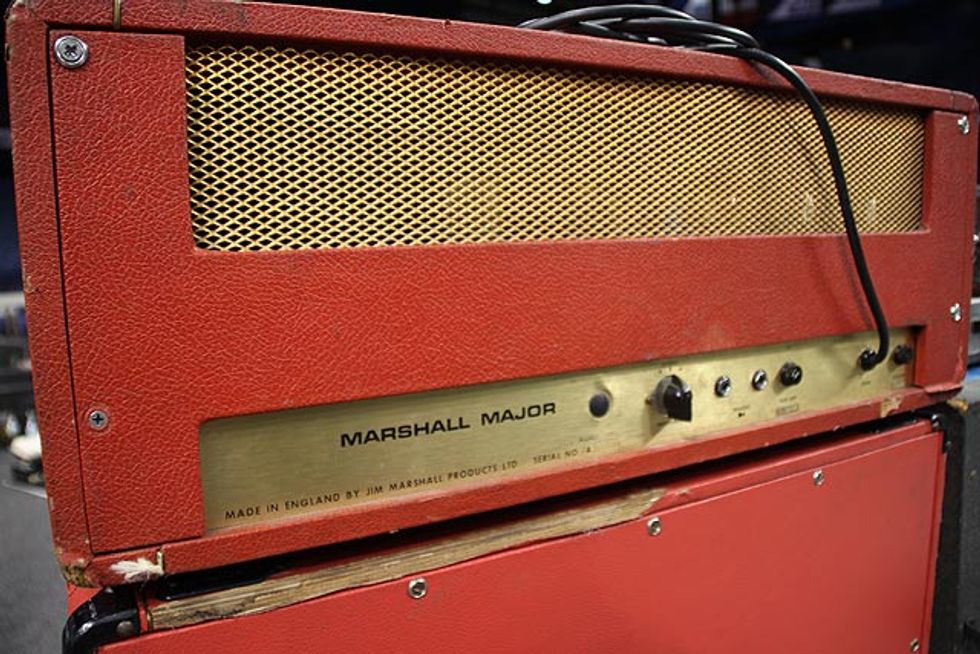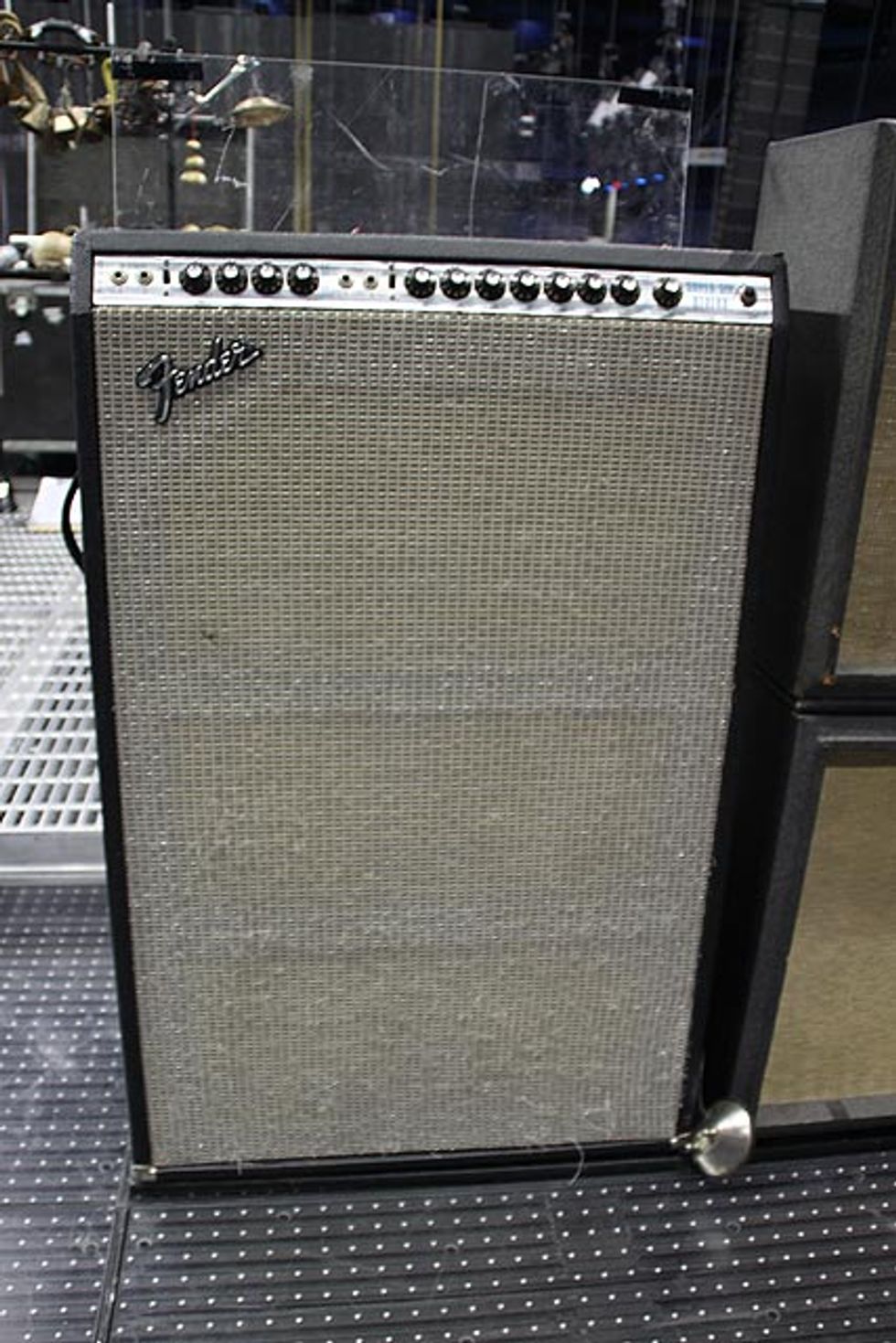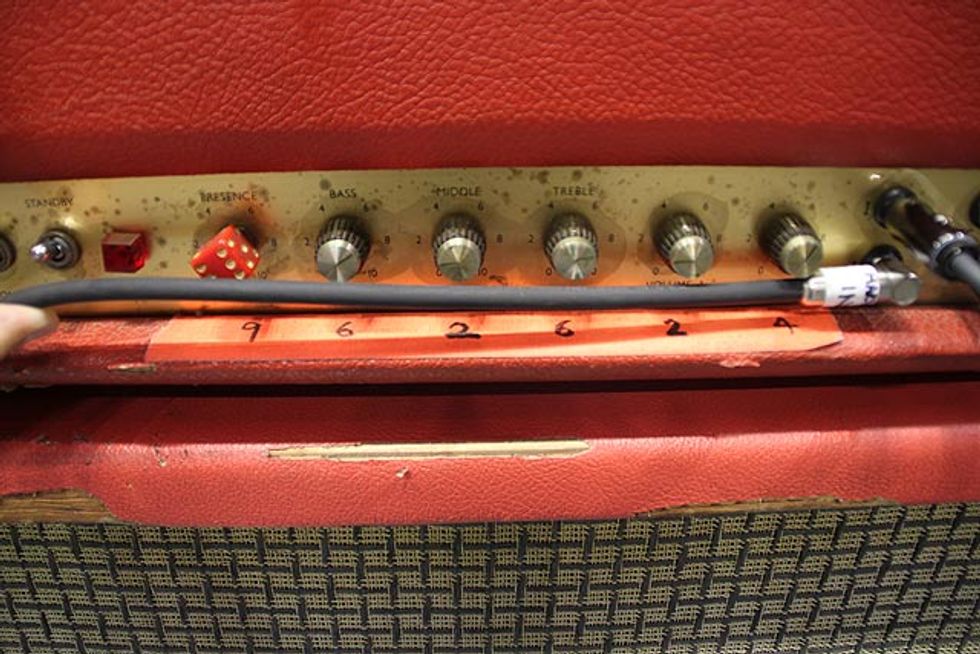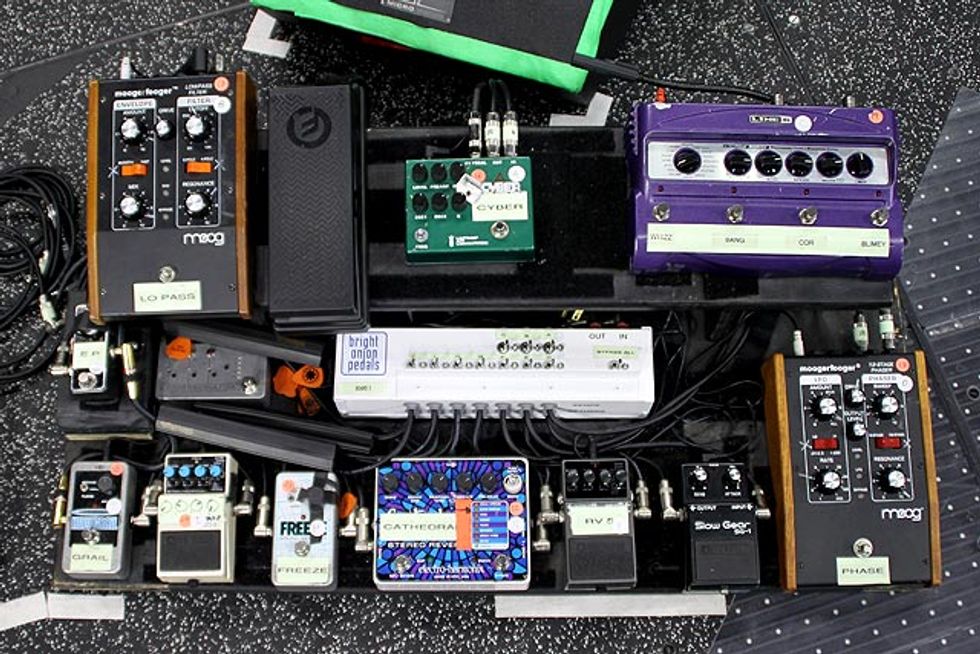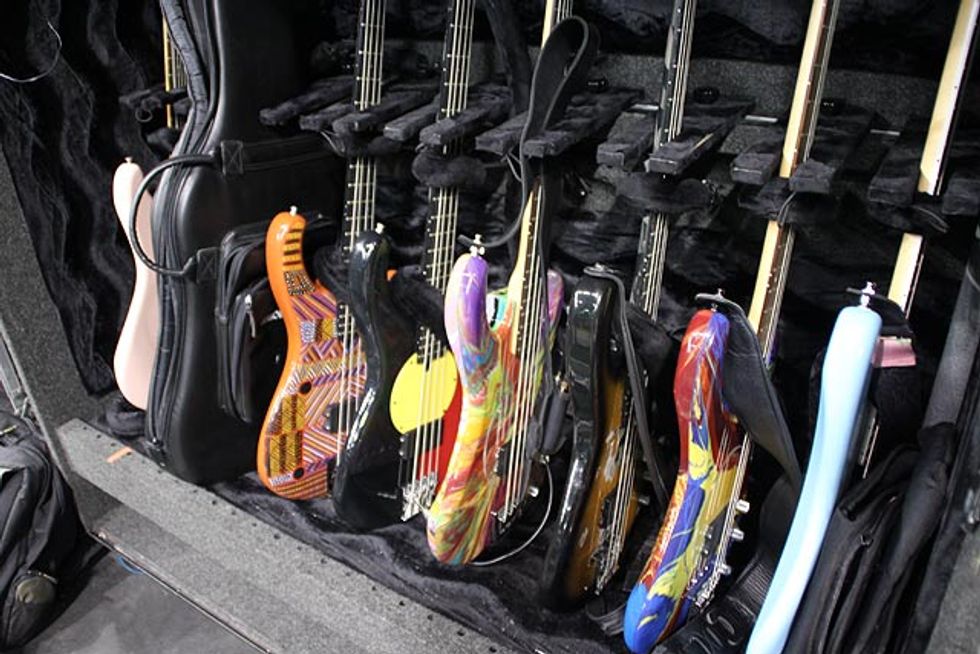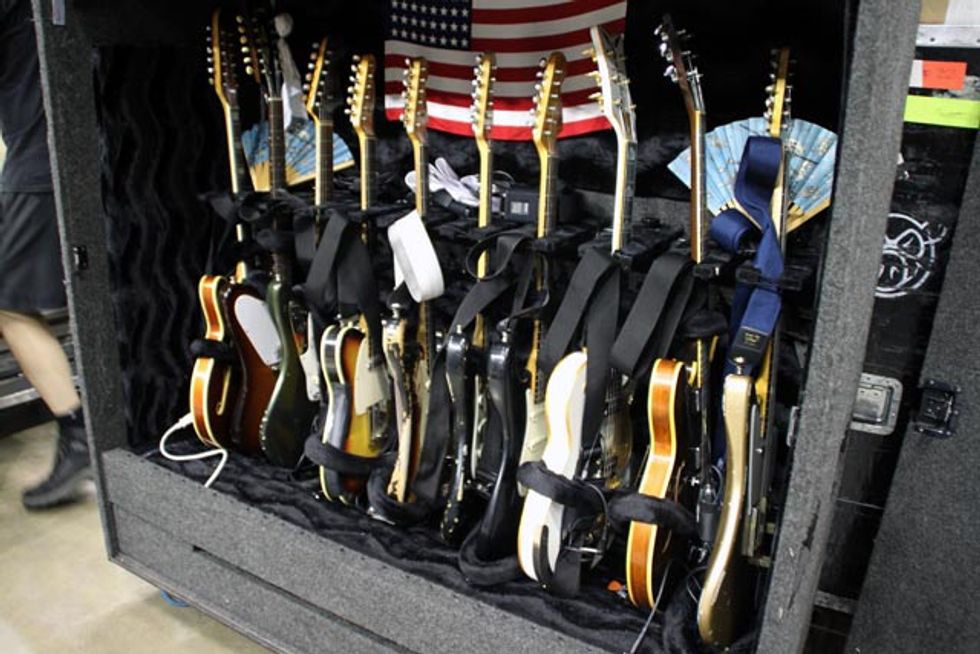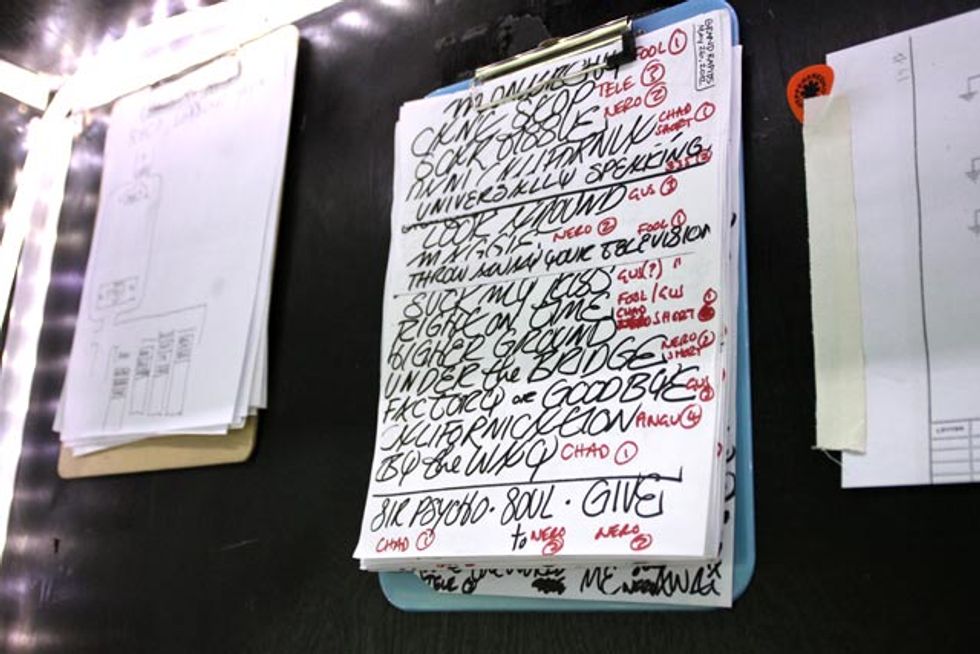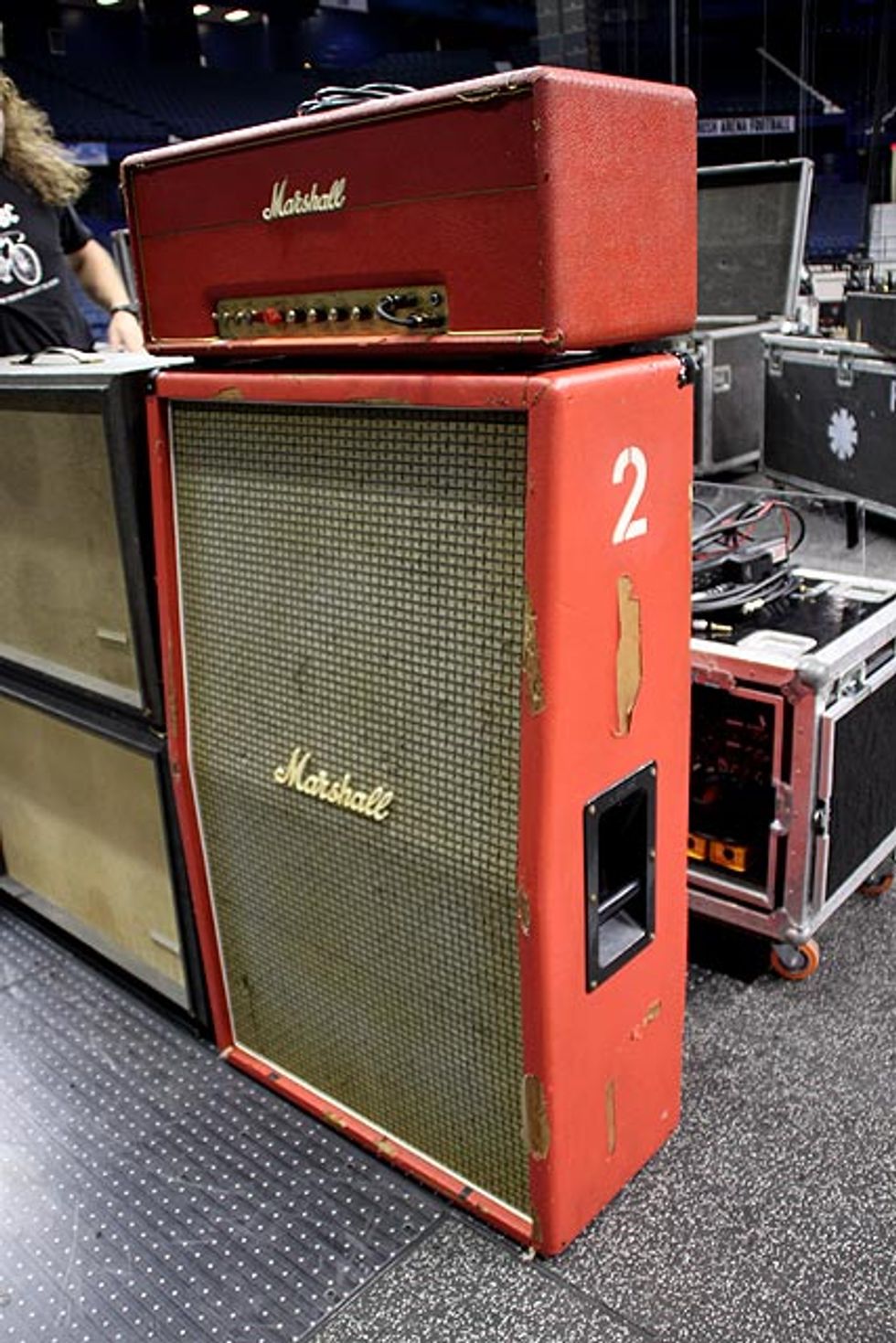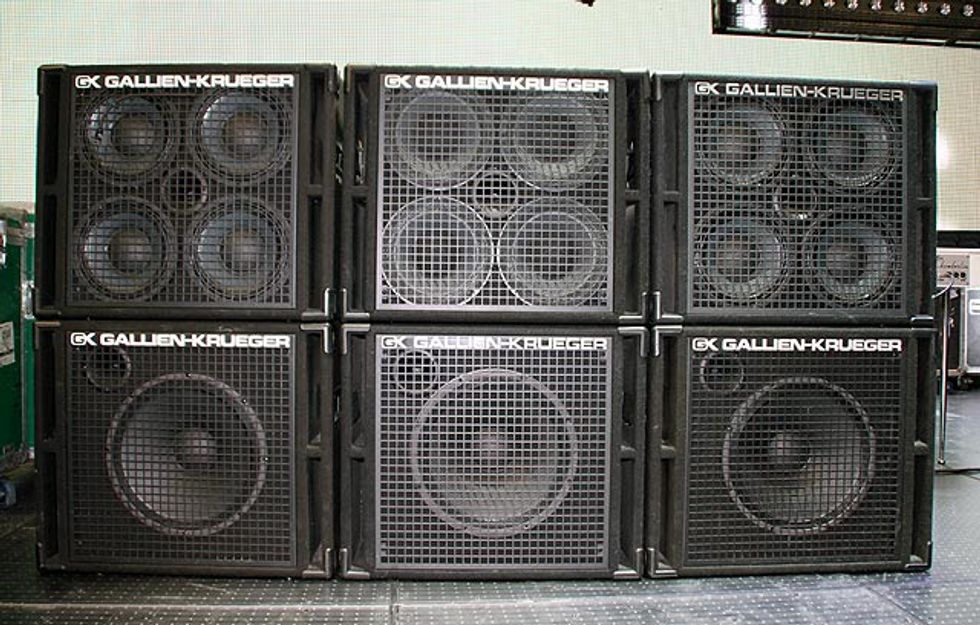 Watch our Rig Rundown videos for even more details on the rigs! Click here to see Flea's | Click here to see Josh's.