Get up close and personal with Flea and Josh Klinghoffers'' rigs.
"Since the cabinets are open-back, they use a piece of loose plexiglas to keep the sound from bleeding into the percussion mics behind. Partially closing off the back, however, heats up the amp, so a fan sits atop it to move hot air out and keep it functional."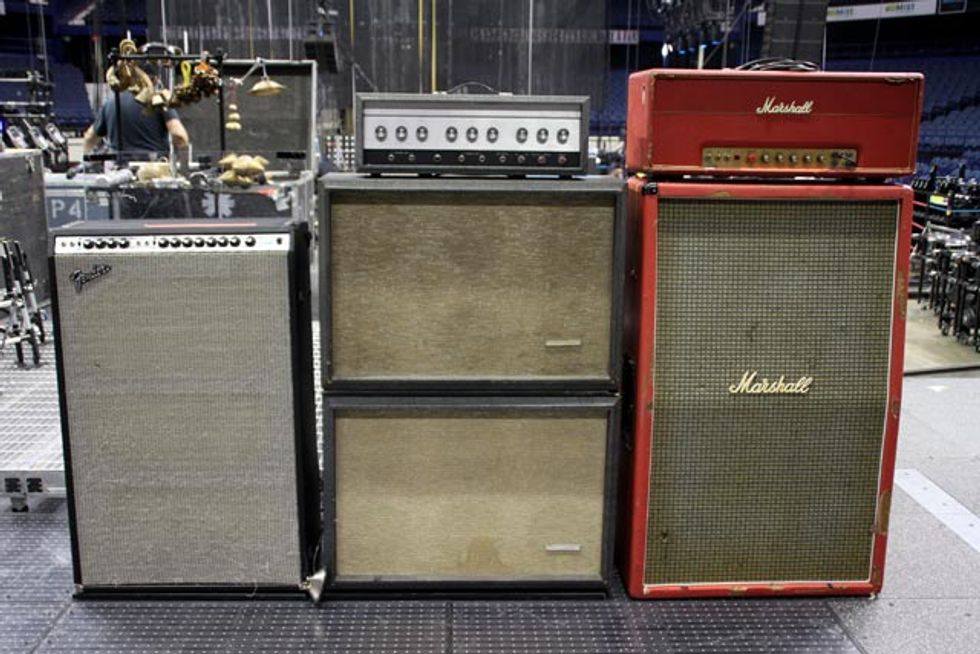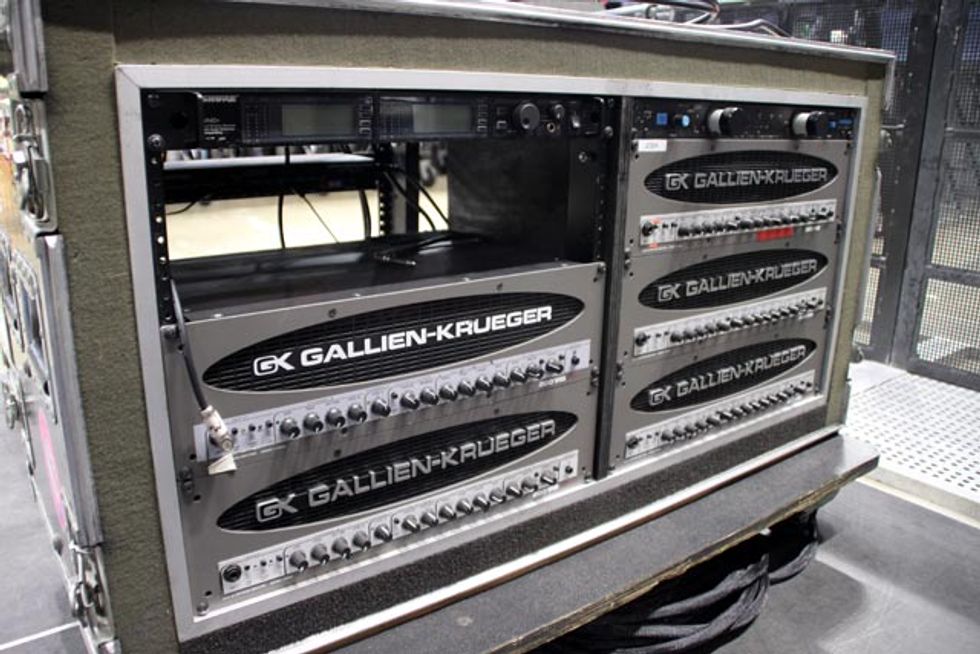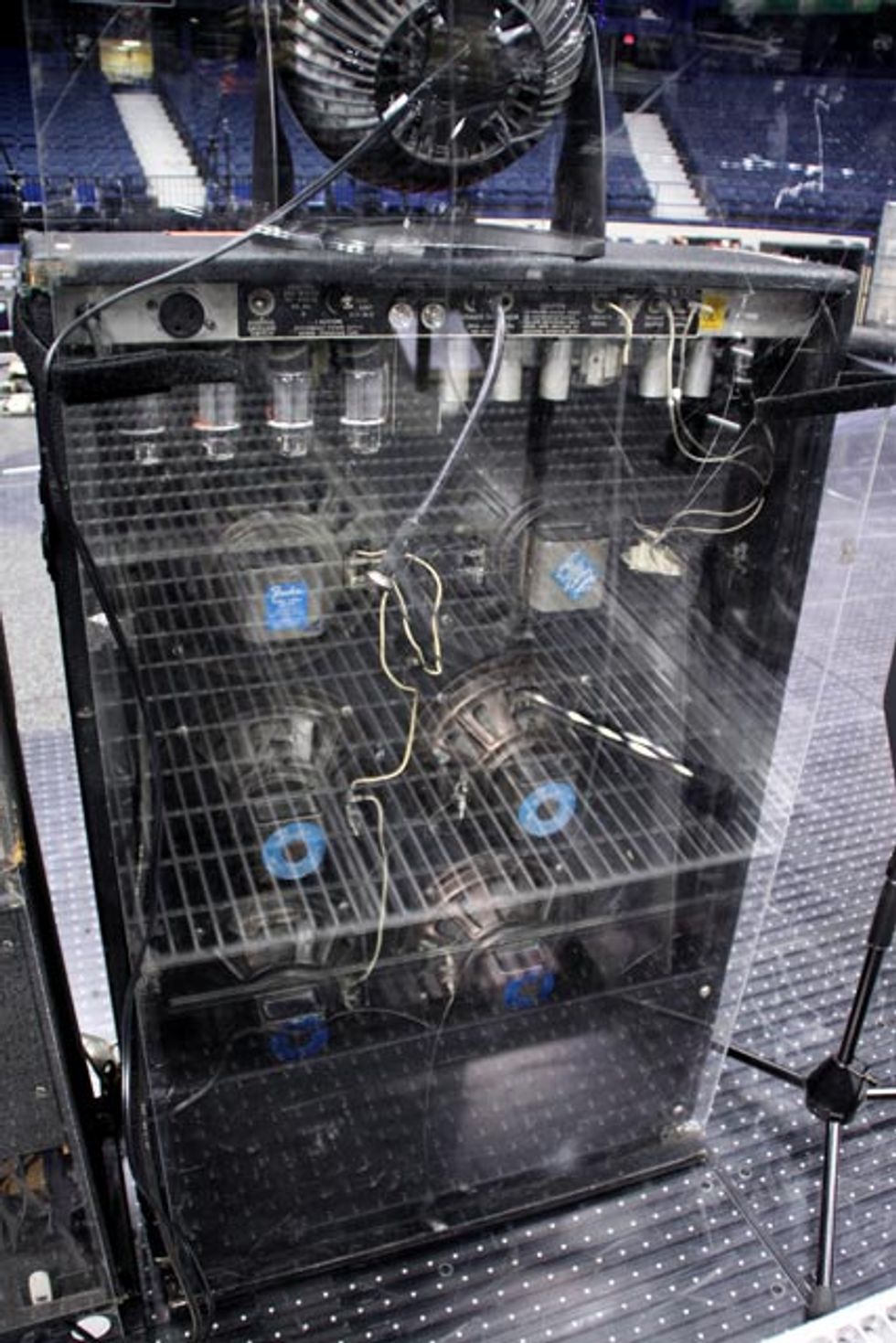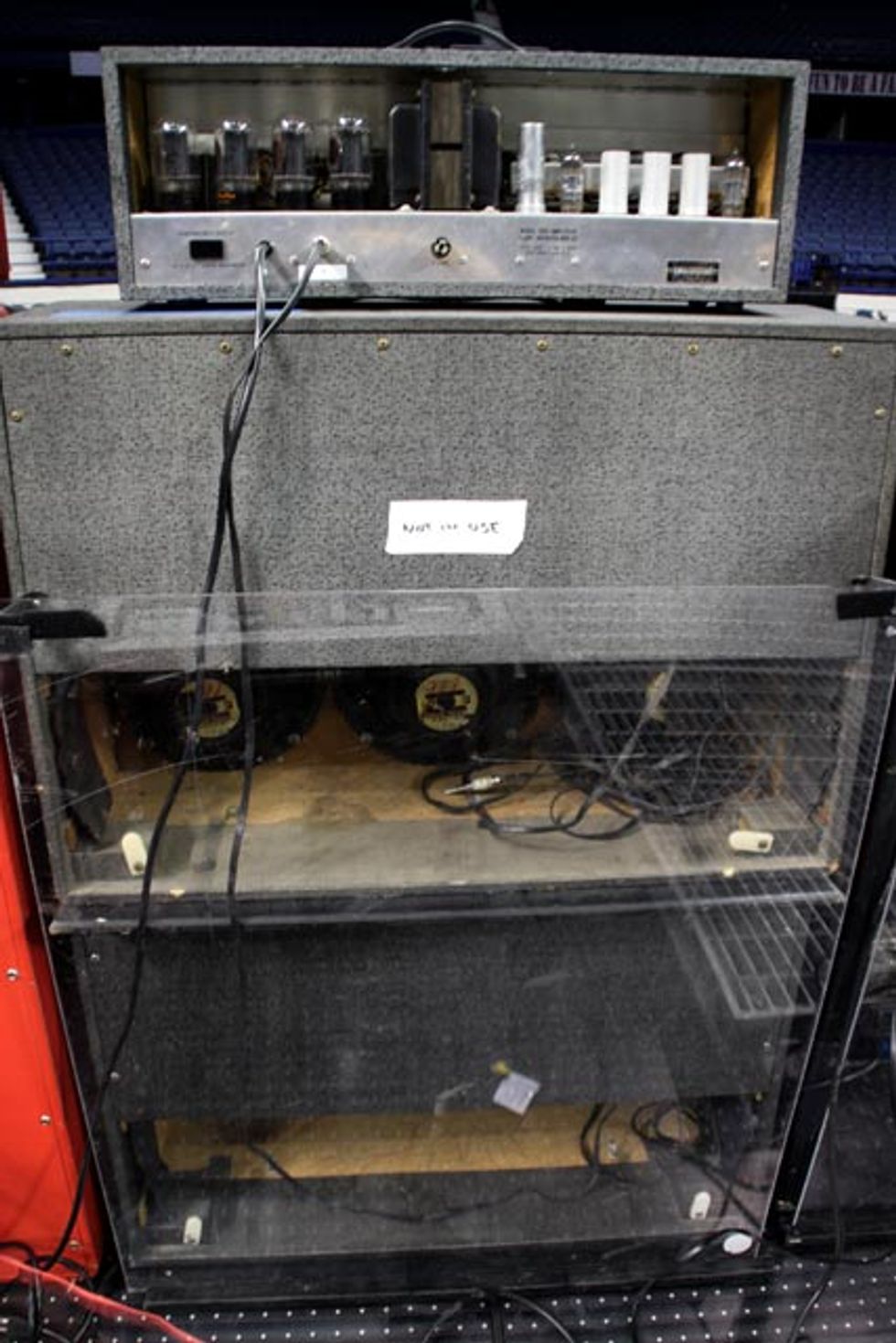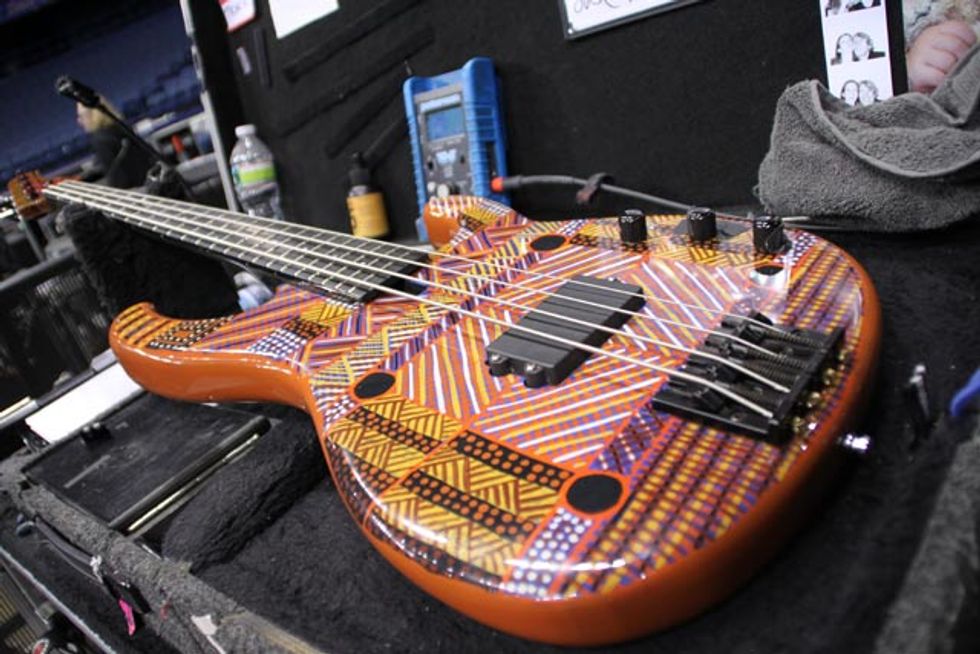 Watch our Rig Rundown videos for even more details on the rigs! Click here to see Flea's | Click here to see Josh's.