From super-clean grails to more modern classics to old-school obscurities, a look at the vintage gear in PG readers'' collections.
Rockbeare - Family Portrait
One of our readers, going only by Rockbeare, shared this incredible collection of ultra-clean vintage instruments: Front row - 1958 Guild M75 Aristocrat, 1954 Gibson Les Paul Goldtop, 1960 Gibson Les Paul TV Junior, 1961/62 Fender Shoreline Gold Strat, 1960 Gibson Les Paul TV Special, 1958 Gibson Les Paul Sunburst, 1956 Gretsch Duo Jet. Back Row - 1960 Gibson ES-330 TN, 1959 Gibson ES-335 TD, 1962 Gibson ES-330 TC.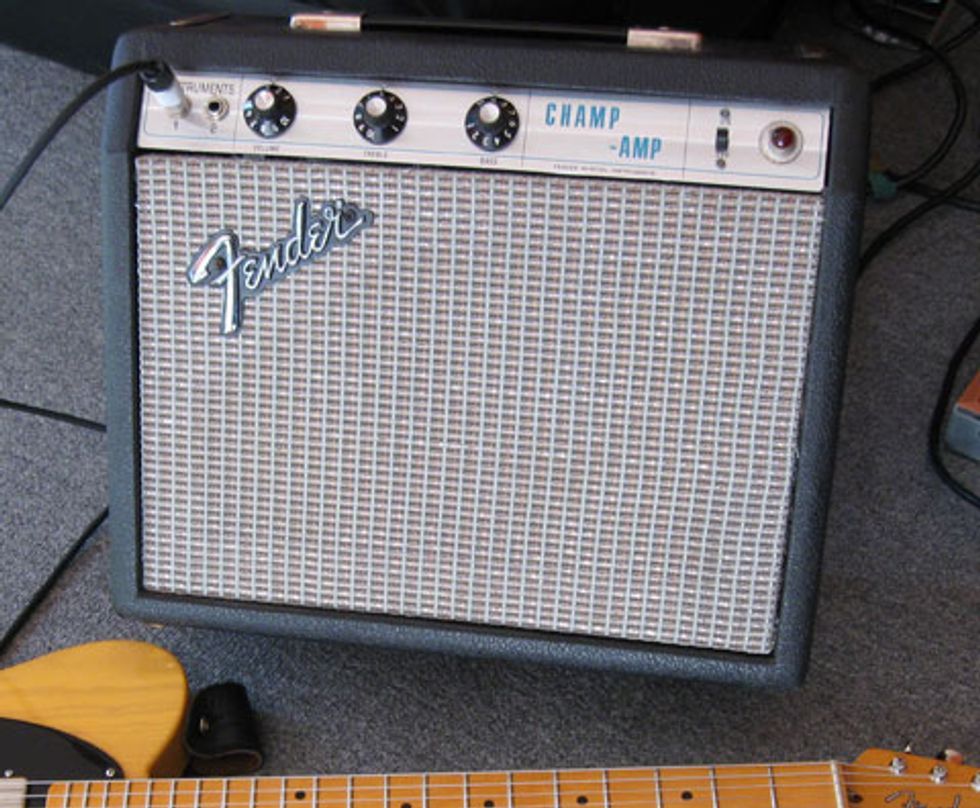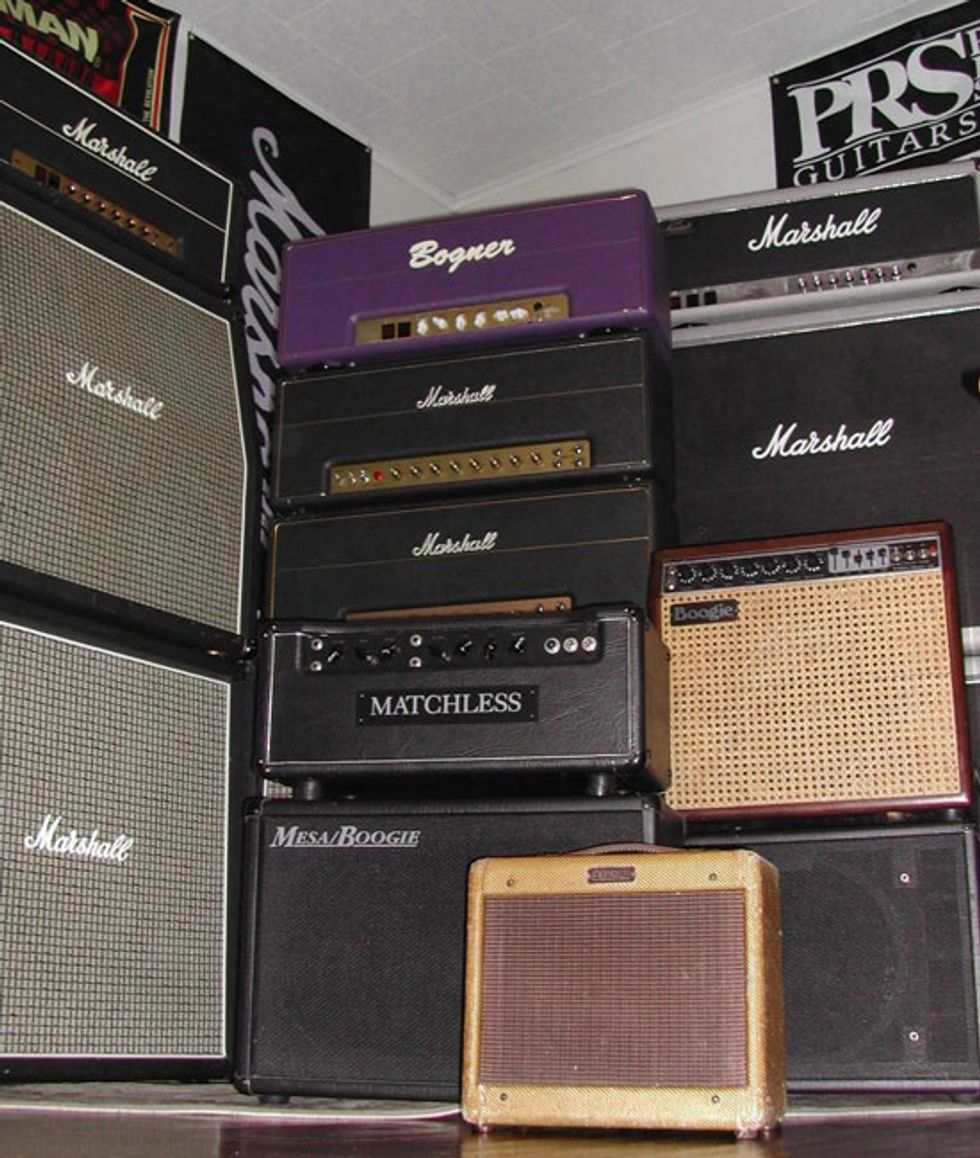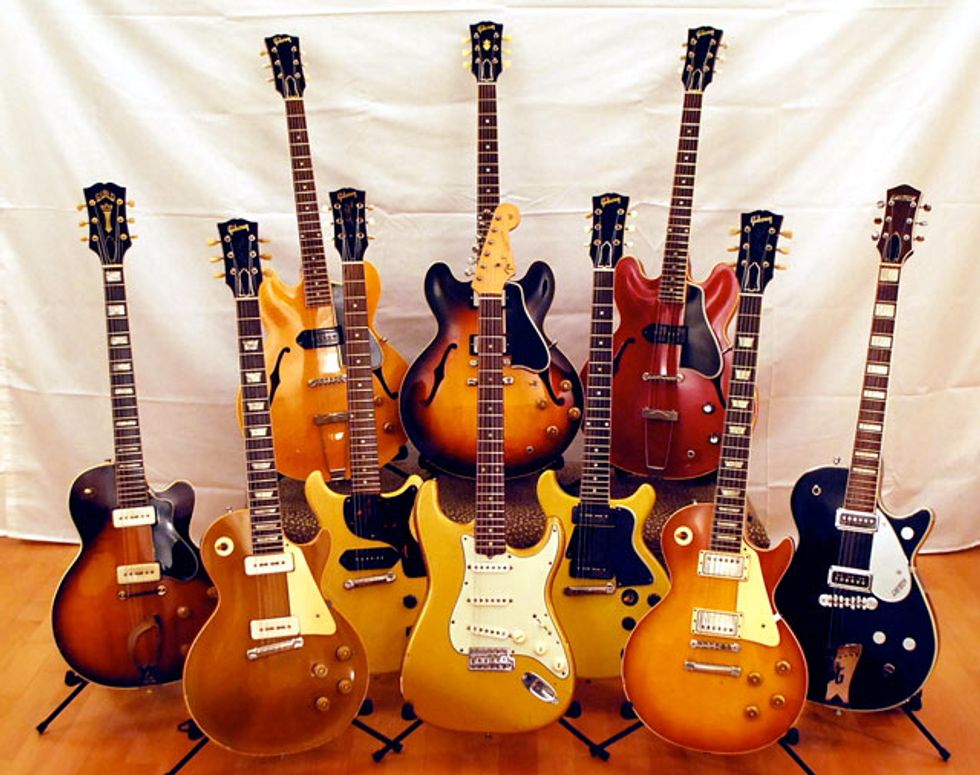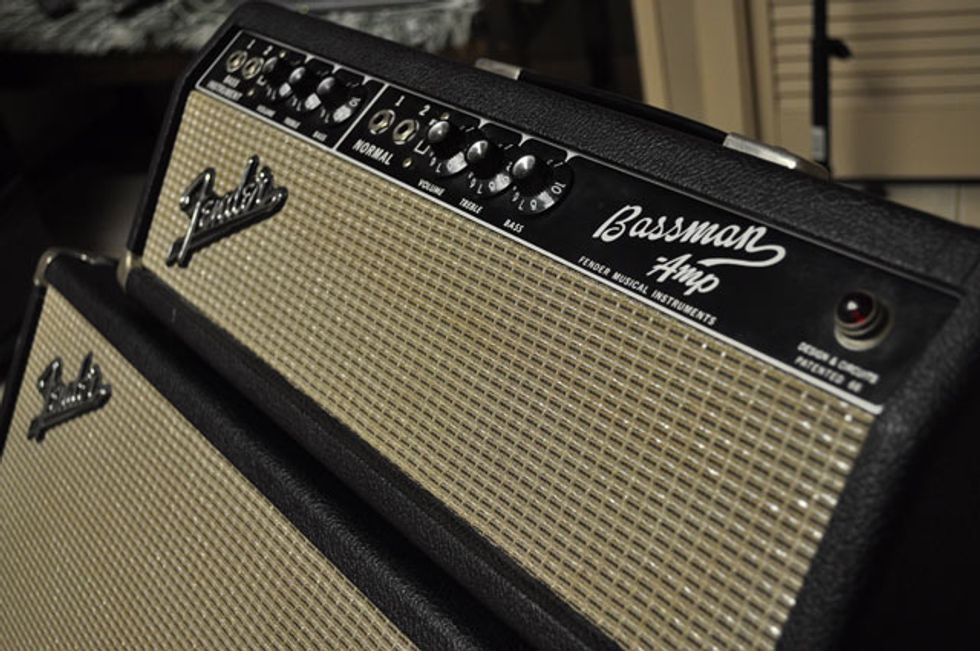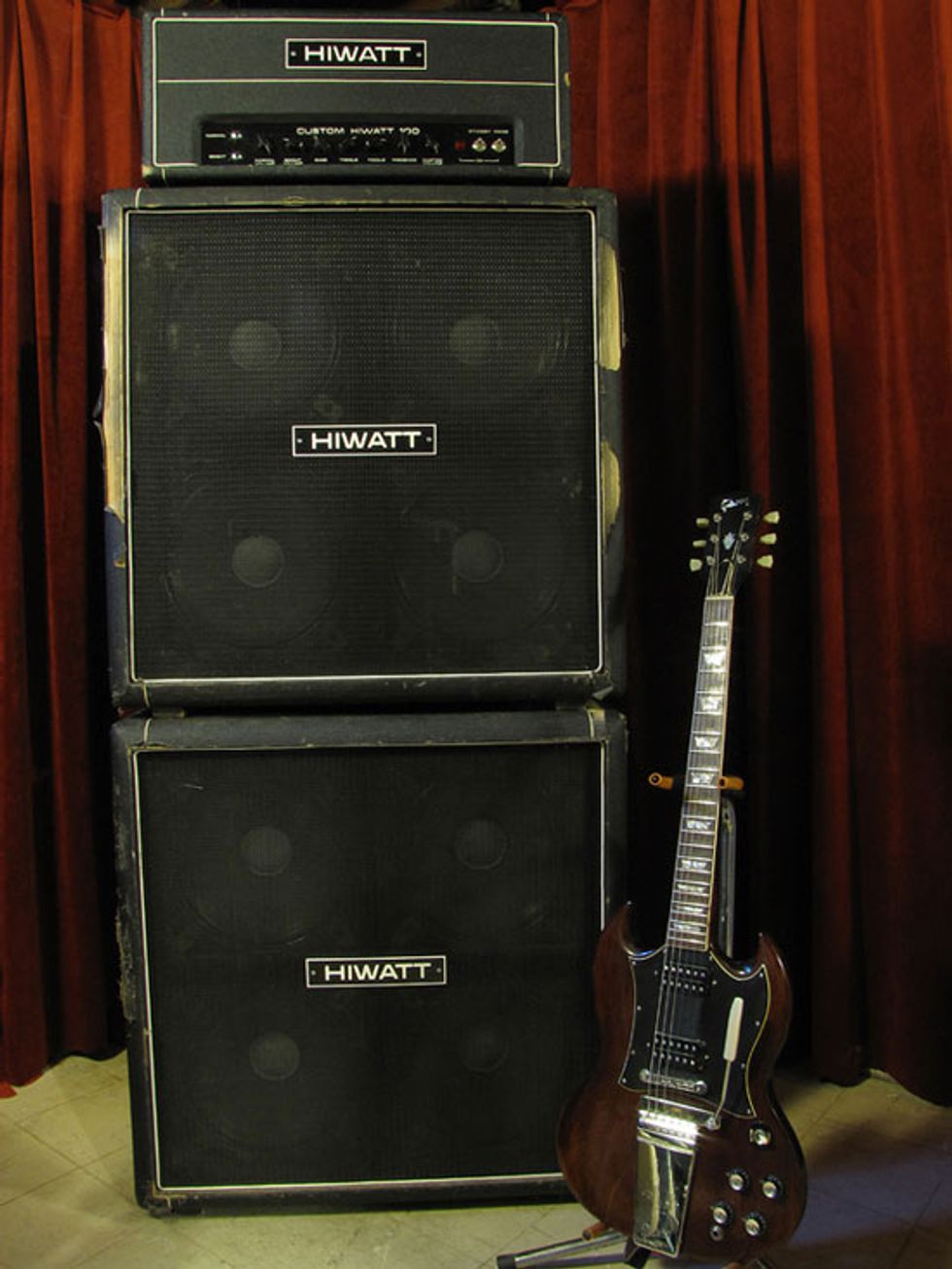 Have your own vintage gear you want considered for our next vintage gallery? Send pictures, including year, make, and model, with a caption about why you dig it, to rebecca@premierguitar.com.