Everything from vintage Jazzmasters to dirty Danelectros made waves at the annual music fest in Austin, Texas.
The Cringe's John Cusimano does some Tele work during his wife's sponsored showcase, the Rachael Ray's Feedback Party, held at Stubb's BBQ in Austin, Texas.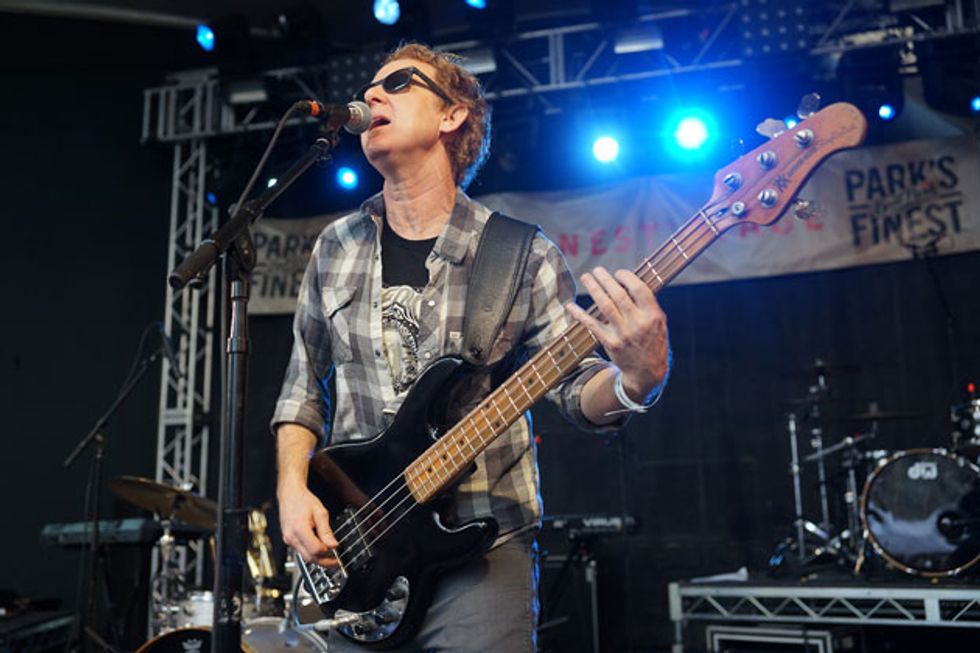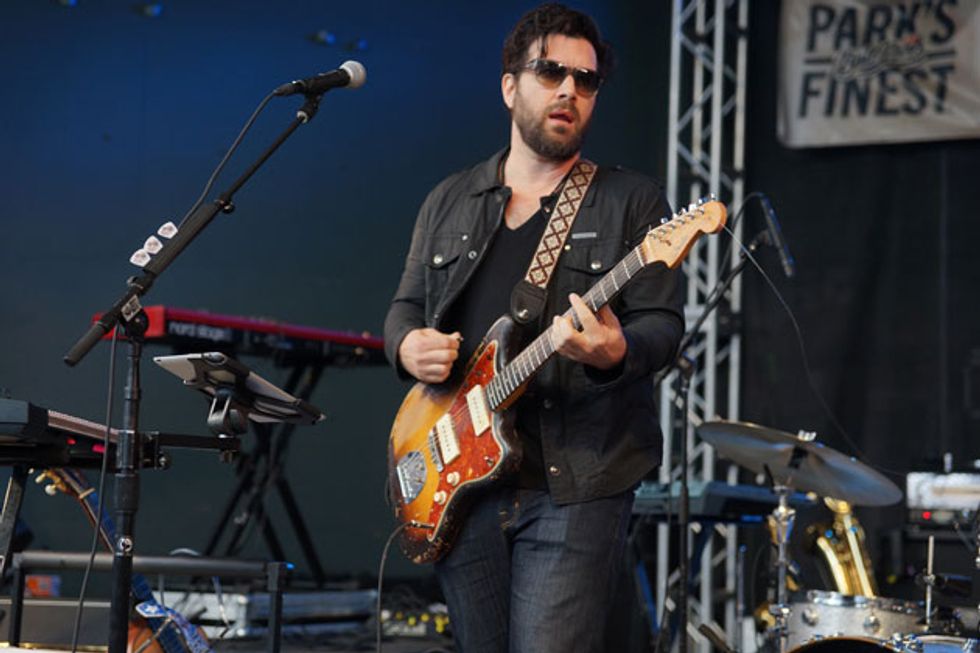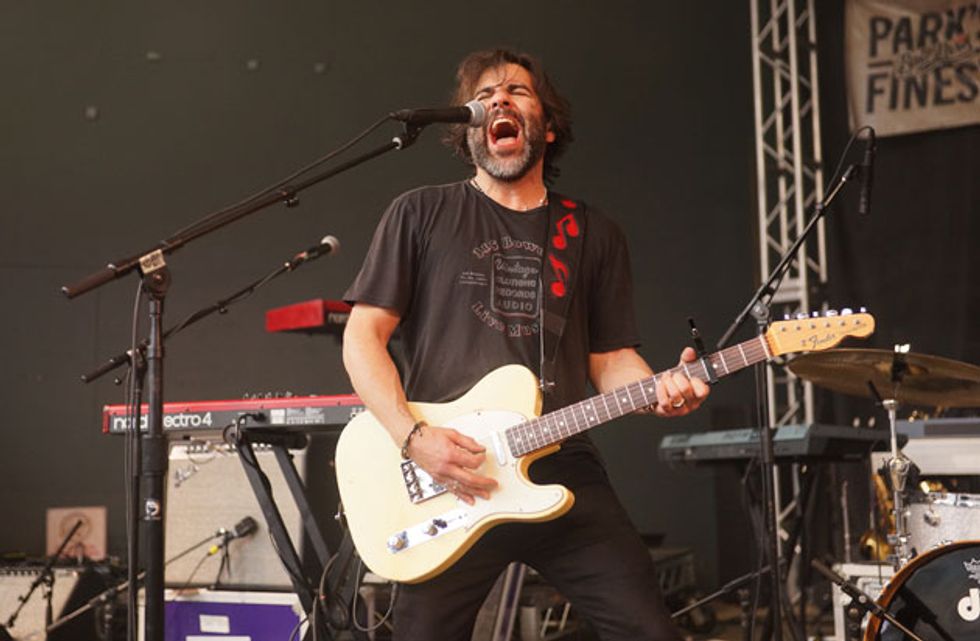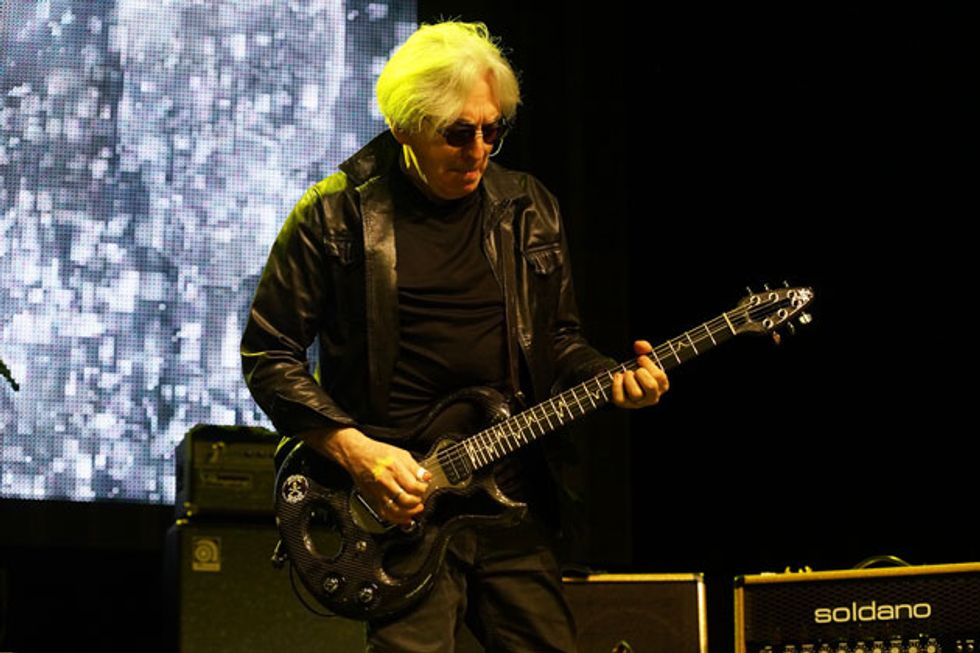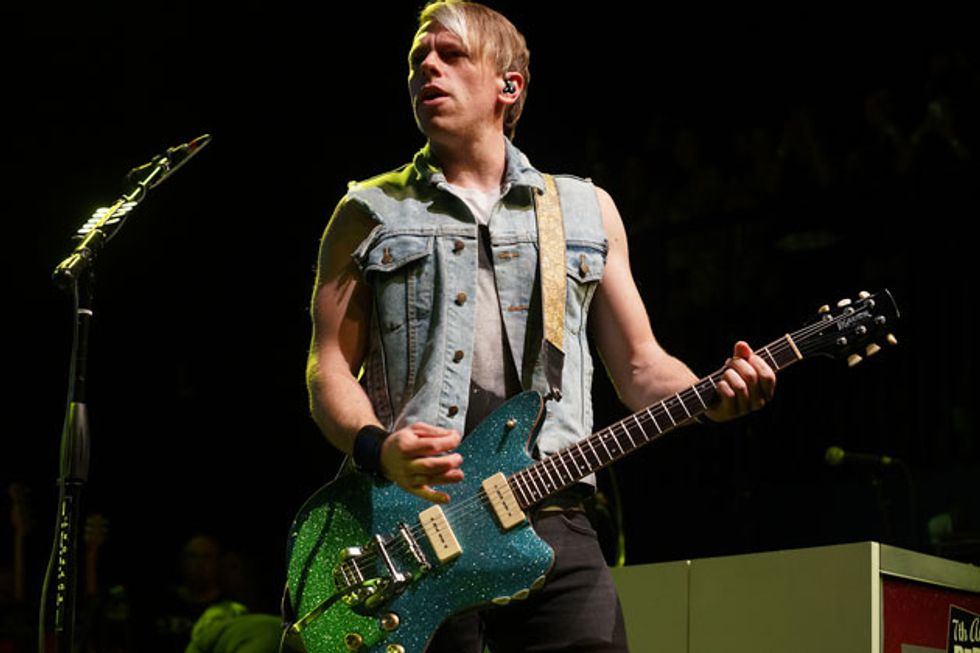 In case you couldn't make it to the music world's annual balls-to-the wall blitzkrieg of shows, we bring you there with a look at the players who rocked 2014's Texan festival of rock.