Optimized for a balanced sound with plenty of booty on tap, Nordstrand Audio CatPups offer classically inspired tones for any platform into which you can fit them.
This simple ceramic and steel single coil pickup utilizes a single (monolithic) steel bar and 2ceramic magnets arranged in a classic P90 style configuration. Optimized for a balanced sound with plenty of booty on tap, Nordstrand Audio CatPups offer classically inspired tones for any platform into which you can fit them.
The exact same pickups that come on their Acinonyx "Cat" bass, these were developed with an ear towards vintage character with thick and punchy lows and mids. Inspired by simple clas-sic single coils they pair simplicity of design and solid reliable tone together in a chrome-covered violin size pickup.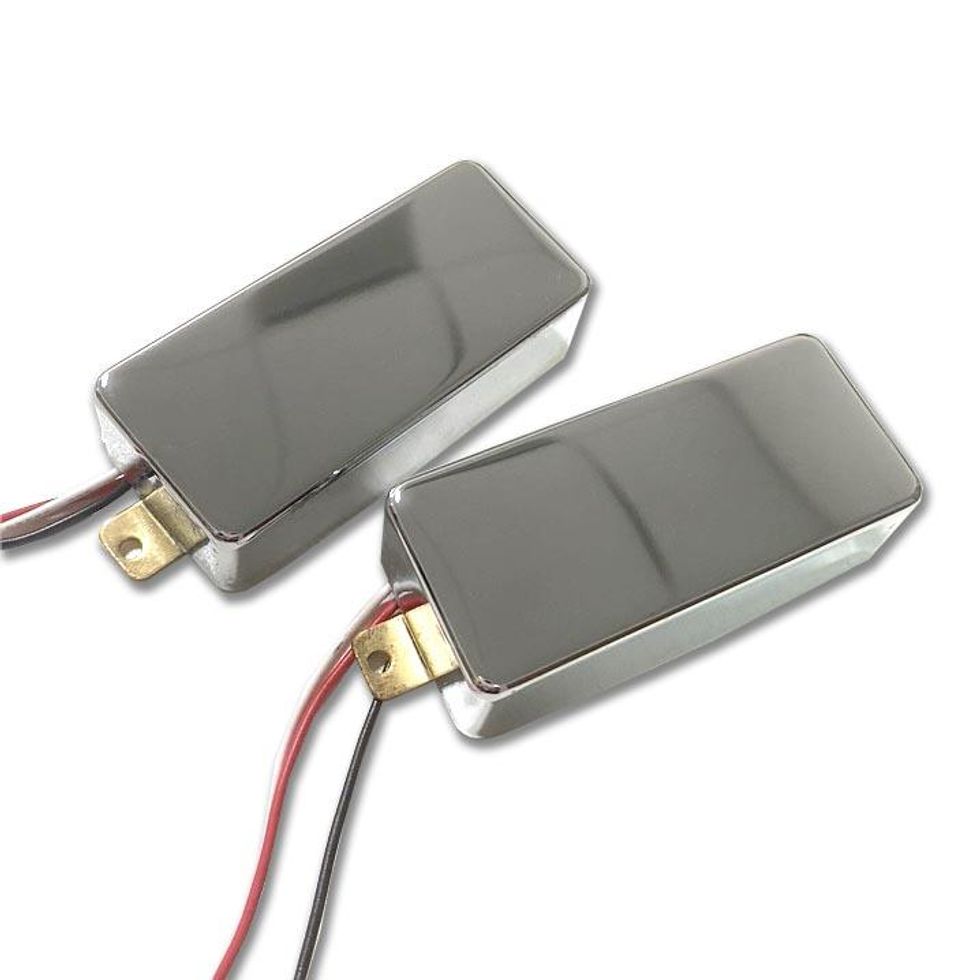 Violin style pickup
Loaded with 2 ceramic bar magnets
Laser cut, fiber bobbins
Wax-potted to contain any unruly frequency that may attempt to desecrate your desired tone
A newly designed koa wonder that packs a punch.
Incredibly easy to play. Well-balanced tone.
Not as visually stunning as other koa models.
4.5
4.5
5
4.5
Hawaiian koa has been a favorite of boutique acoustic builders for ages. It has a cool tone personality, somewhere between rosewood and mahogany. It can be used for both back and sides and for top wood, and it's beautiful. It's also pretty expensive. The good news is that Taylor's new 724ce is built with a breed of Koa that actually helps players save a few bucks.
How did Taylor pull off this trick? Well, back in 2015 Taylor formed a partnership with a tonewood company called Pacific Rim Tonewoods. The collaboration strengthened the forestry stewardship projects that are always a Taylor priority. It also allowed Taylor to cut the logs themselves, leading to discovery of a supply that wasn't as spectacularly flamed as traditional koa, but retained the sound the wood is famous for. The new wood supply enabled Taylor to build a koa instrument that sells for nearly $2,000 less than their normal koa offerings. Dubbed "select-grade," this new crop of tonewoods is now one of the foundations of the company's 700 series.
Koa Chameleons
In my experience, Taylor's guitars are usually impeccably playable. Sure enough, the neck on the 724ce is comfy and fast. It feels inviting and the 1 3/4" nut width lends itself to fingerstyle. The 724ce is built around Taylor's most popular body size, the Grand Auditorium, which in this case, features a Venetian cutaway that also opens up a lot of the fretboard for exploration. The neck is tropical mahogany and is capped with a West African ebony fretboard that goes well with the dark amber of the koa and the Indian rosewood binding. The guitar also comes with Taylor's Expression System 2 preamp.
When I first picked up the 724ce, two things stood out. One was how light and balanced the instrument felt. The other was the finish on the body. Normally, I associate koa instruments with deep, glossy finishes, but designer Andy Powers went for an extremely thin (2 millimeter) matte finish here. It's so thin that you can feel the pores in the wood, and the thin finish arguably adds to the instrument's liveliness. Another feature of the 724ce is the updated V-Class bracing, which Powers tweaked a bit to make the ends a bit stiffer across the back of the guitar. And at first strum, I could hear the pronounced midrange that is a Taylor trademark as well as airy top end. Together, the tone profile reminded me a bit of a modern, midrangey dreadnought with more focus. And though it doesn't have the headroom of a full-bodied dread or jumbo, it's balanced in a way that would fit in with a broad range of styles. When I played a bit harder with a pick, I could sense how the koa top and, most likely, the bracing tweaks widened the dynamic range, and enhanced the guitar's responsiveness.
The tone profile reminded me a bit of a modern, midrangey dreadnought with more focus.
Express Yourself
Taylor's proprietary Expression System 2 preamp does a fine job of representing the 724ce's detailed sound without enhancing the high-mid frequencies and harsh attack typically associated with undersaddle pickups. Taylor achieved this improved tone in part by moving the transducers behind the saddle. The sensors can also be adjusted with an Allen wrench, which means the pickup tone you hear isn't necessarily the tone your stuck with.
The Expression System 2 certainly makes performance more worry free. I recently worked a stage musical production that required a fair amount of acoustic work, so I brought the 724ce and plugged into a Line 6 Helix that fed the front of house. I didn't have much tone processing going on, but the raw sound from the board through the theatre was magnificent. I kept the guitar's tone controls mostly flat and ended up boosting the high end just a bit to cut through the band. And overall, the Expression System 2 did an admirable job.
The Verdict
The 724ce works, sounds, and plays almost exactly as advertised. The koa tones are complex and nuanced, with a little touch of mahogany midrange and maple sparkle that add up to a practical and satisfying balance. At $3,499 it's a long way from being a budget model, but if you're considering a koa instrument, it does allow you save a few bucks in exchange for a slightly less flamboyant look. As with all high-end tonewoods, the 724ce will likely sound much better after a decade of solid strumming. But even in its infancy, the rich tones are there.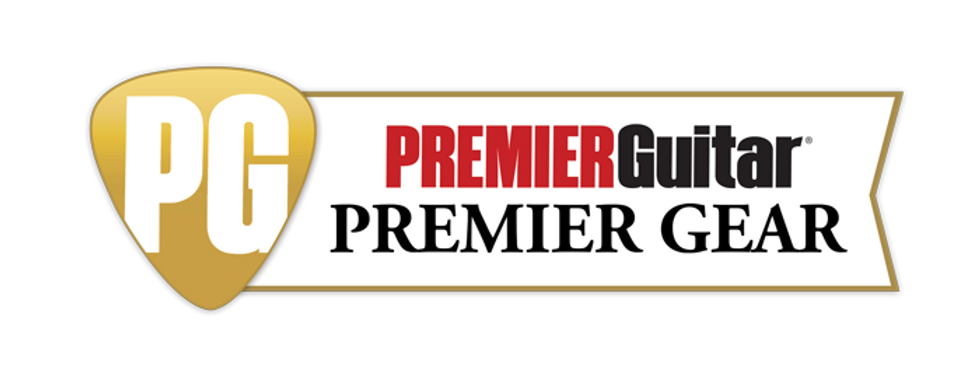 An all-analog polyphonic amplitude synthesizer that alters the attack and decay time of any sound source without sacrificing the fidelity of the original tone.
Gloamer's attack function provides a pick-triggered volume swell: a cinematic "slow gear" effect that is smooth and controllable with variable timing from extremely fast to very slow. The volume swell cycle can be reset at any moment by muting, allowing players to craft bowed string-like lines and chords with ease.
Gloamer also features a powerful optical compressor that can add subtle punch or extreme sustain, helping to maintain a smooth volume swell effect even with very long attack times. A Volume knob controls loudness at the peak of the attack cycle, while a master Blend control allows players to layer an uncompressed clean sound in with the volume swell effect.
Additionally, when activated, Gloamer's Decay function allows notes to fade out once the attack cycle is complete. When the decay cycle is completed, an auto-reset function causes the attack to begin again immediately, as long as there is audio input. This allows you to create a wide range of undulating, asymmetrical tremolos at slower settings as well as pulsating stutter effects when using faster attack and decay times.
Pigtronix Gloamer | Volume Swell With Compressor | Official Demo