Bona fide luthiers aren't the only ones who can play mod scientist! Check out these uniquely outfitted and updated axes, created by PG readers.
Shannon Gaudio
I built these guitars, "Leather Face" and "Blue Jeanie," from bodies I acquired when I worked for Tom Anderson Guitarworks. The denim guitar's body is alder and the leather's is silver maple. These bodies were seconds that Tom would give us deals on. Both guitars have a Seymour Duncan Custom 5 bridge pickup.
For Blue Jeanie, I made the pickguard and used BlackShot for the graphics. The jeans were from my wife's collection—shhhh, don't tell! It has a copper-finished Floyd (you can get a partially brushed finish from Floyd, but I prefer more copper).
Leather Face is an ode to the hair-farmer days—a bit of Lynch and DeMartini mixed. It has custom-cut diamond plate, and the leather is from an old Indian motorcycle jacket I got from my stepdad. It was too small when I got older, and I didn't want to sell it, so this was the best way I could think of to recycle it. I used a blowtorch to change the Floyd color. I do custom guitar builds and wanted to show the extremes.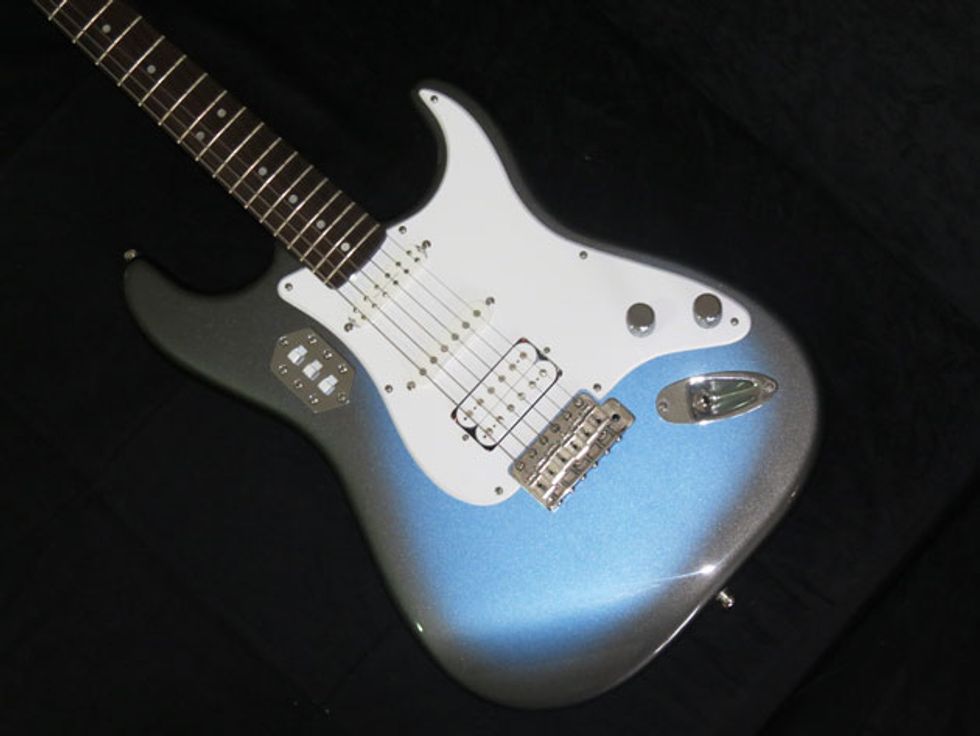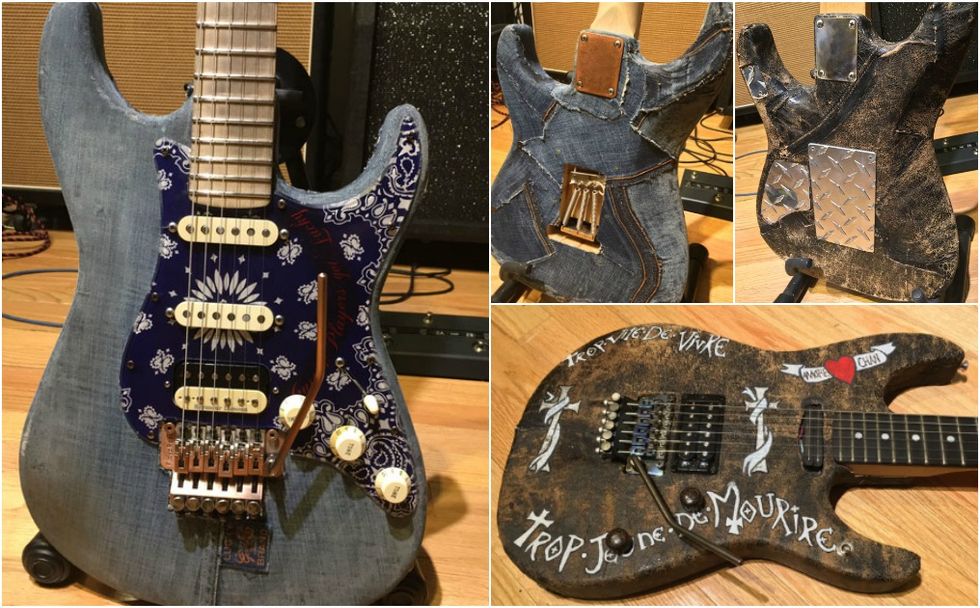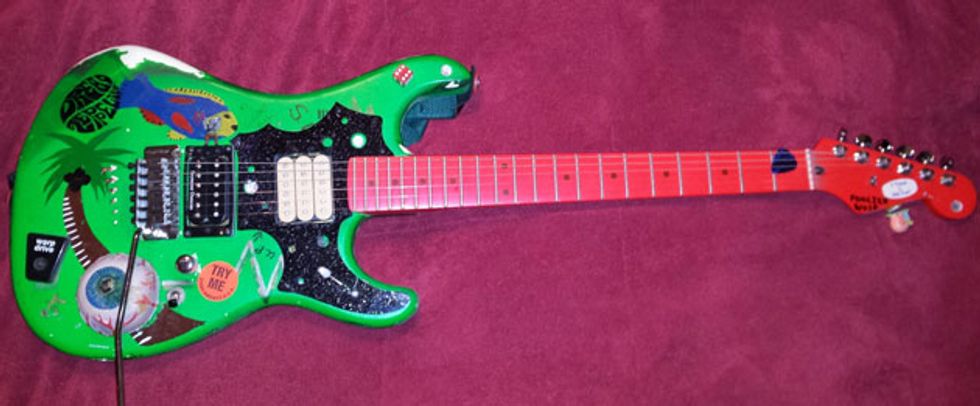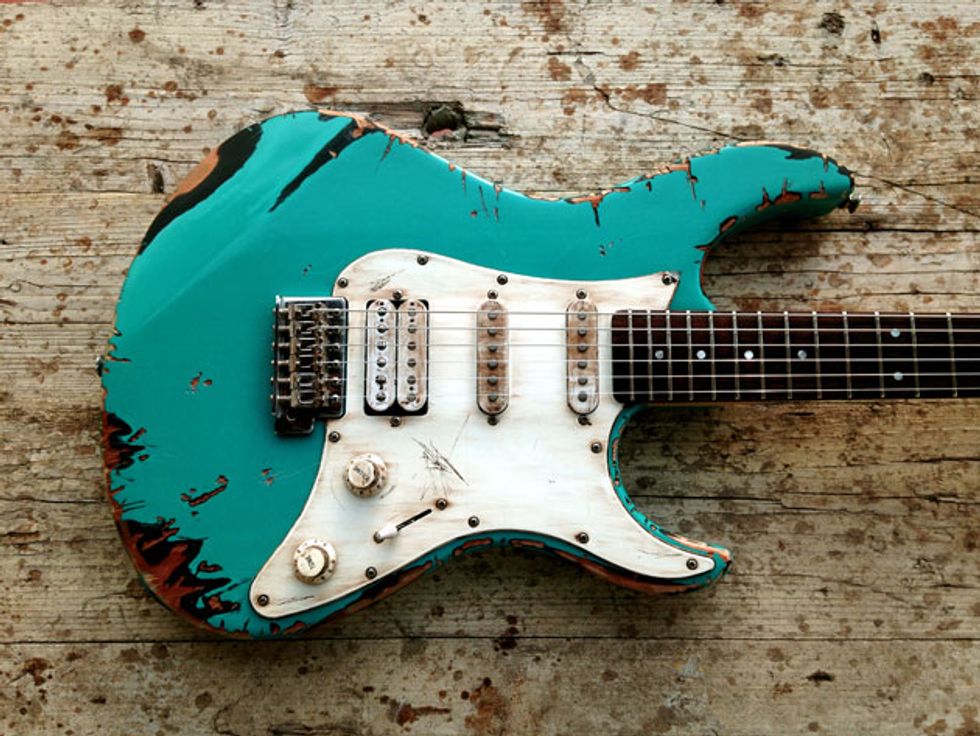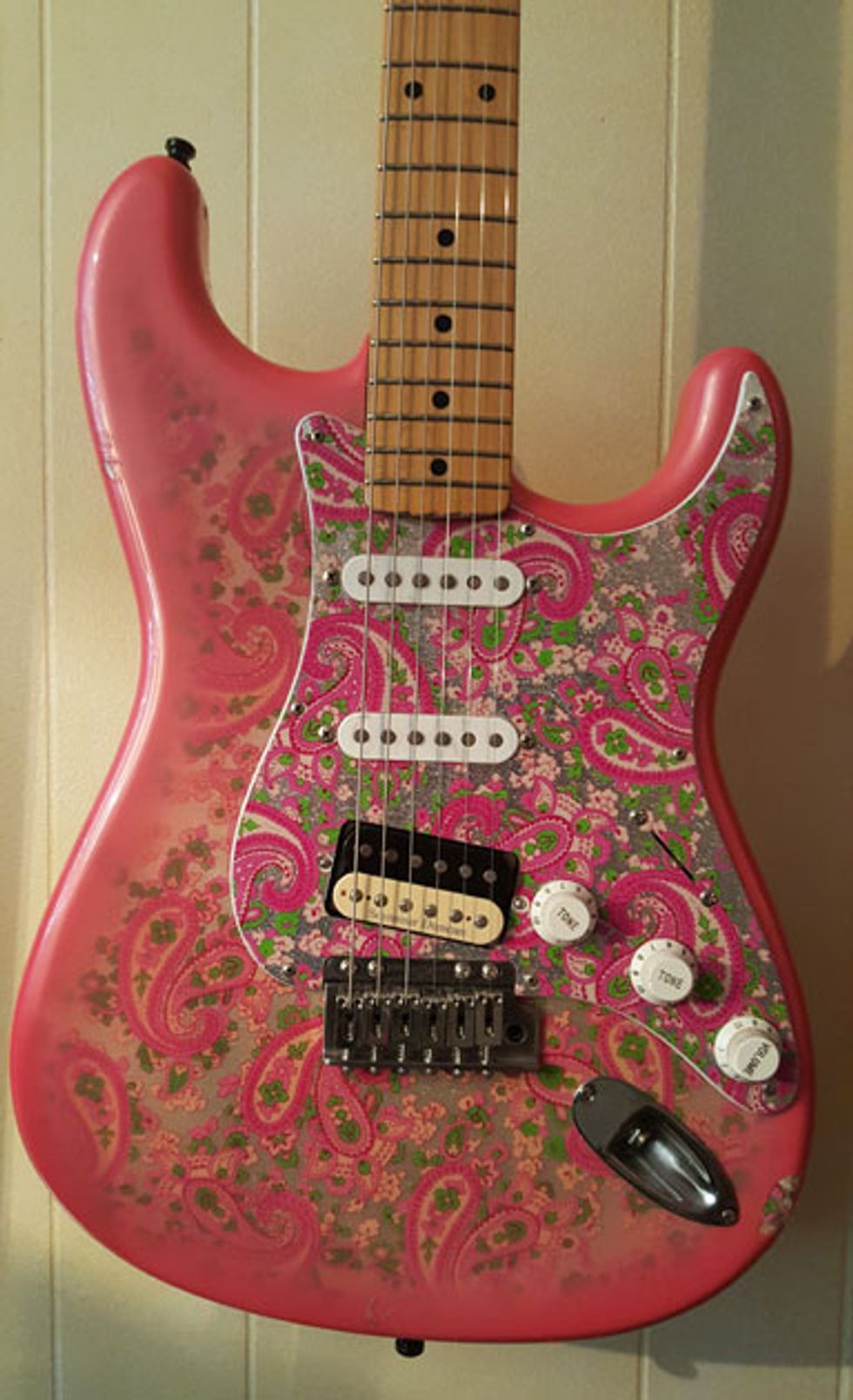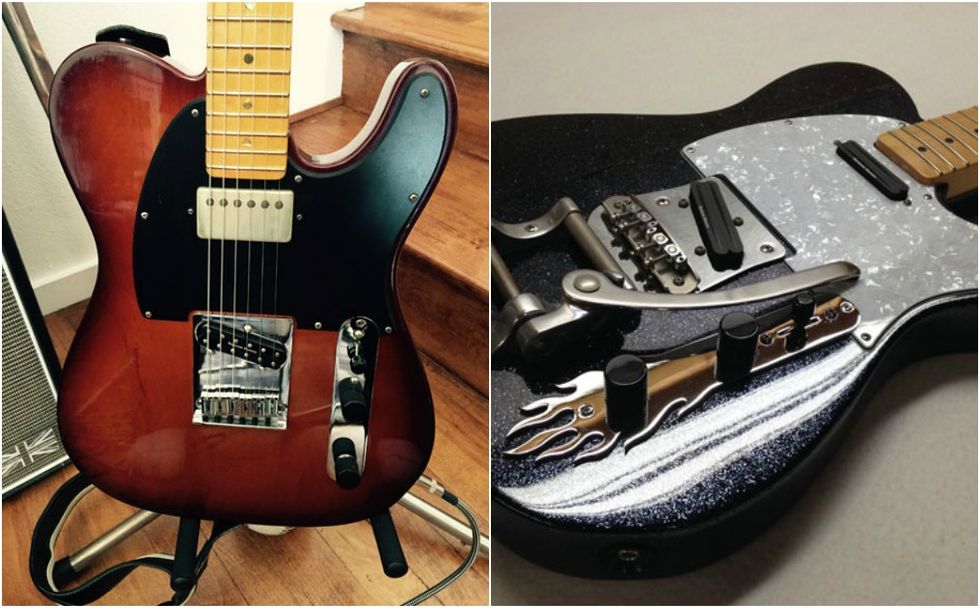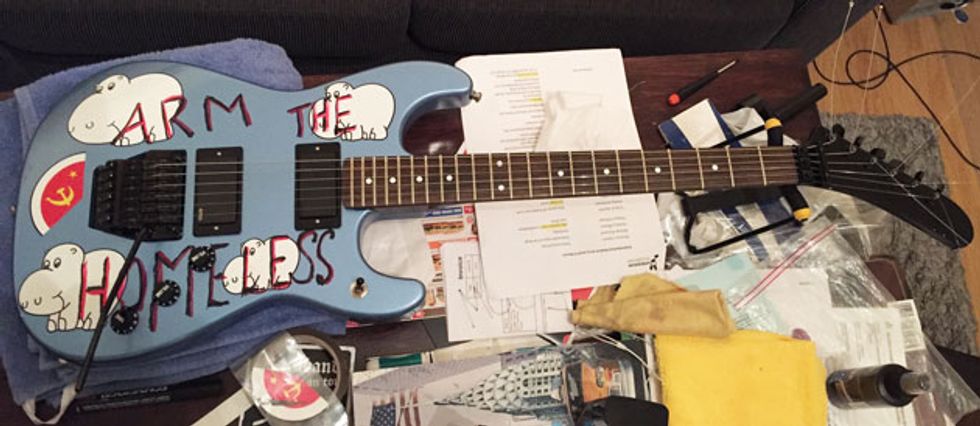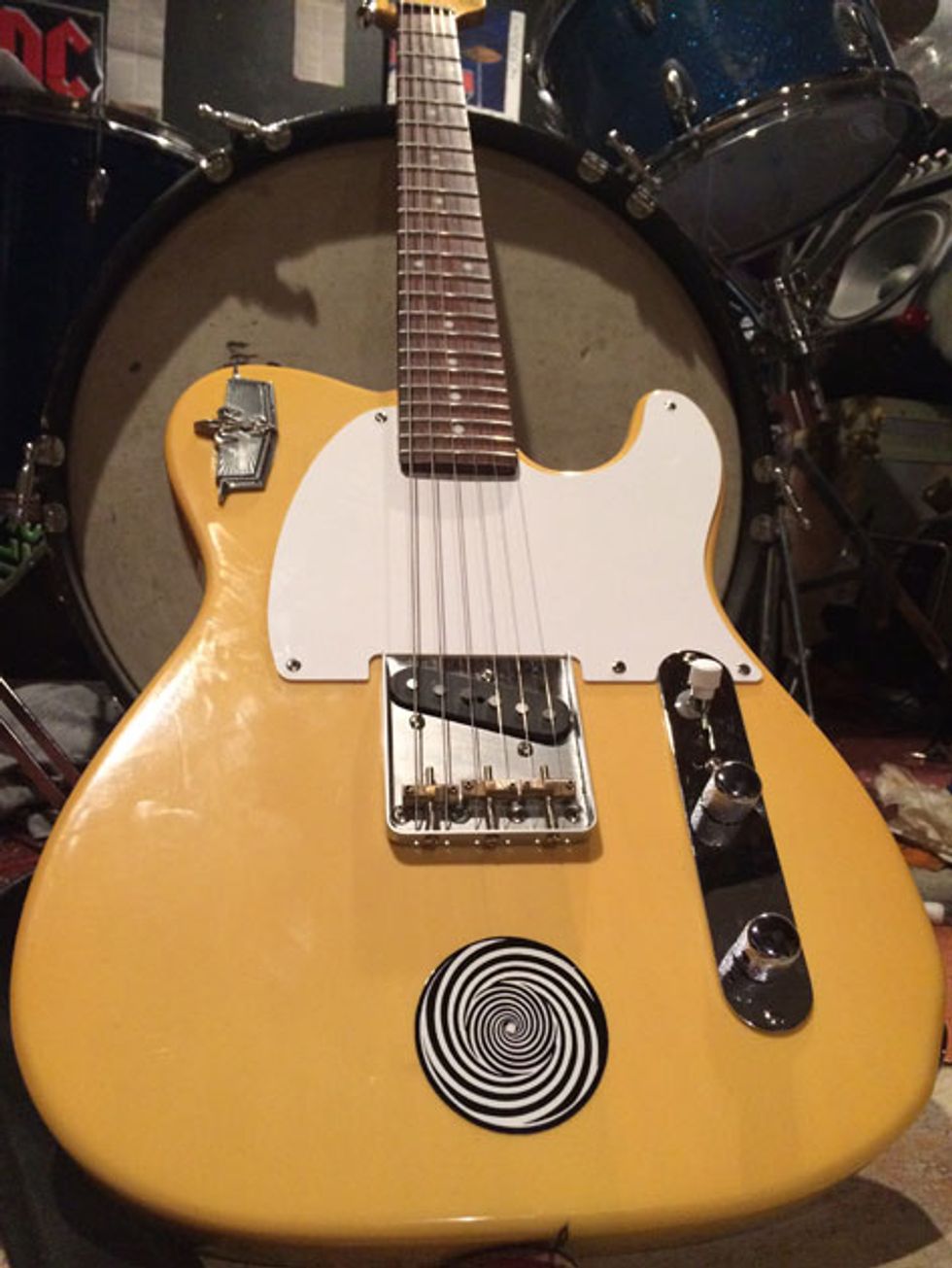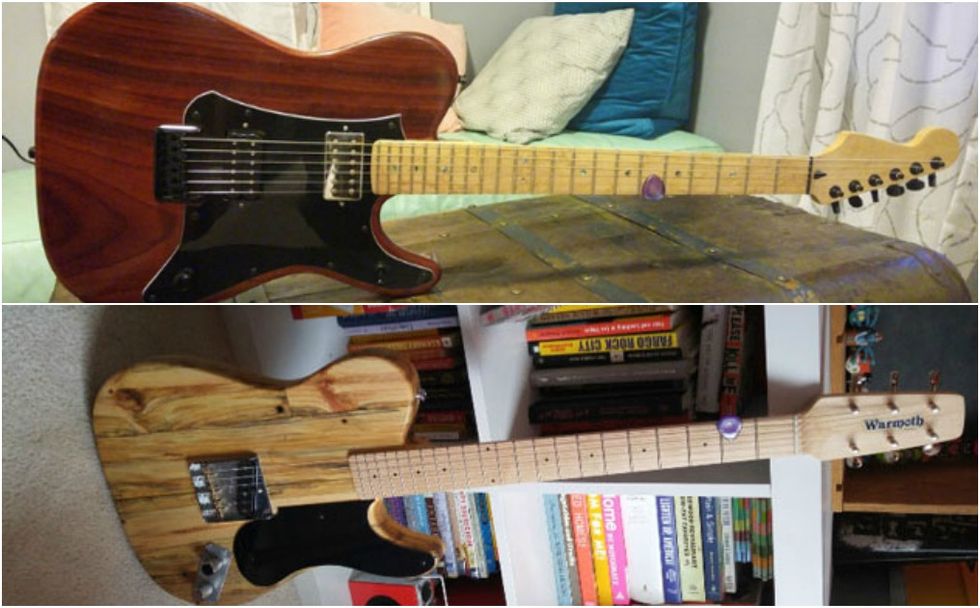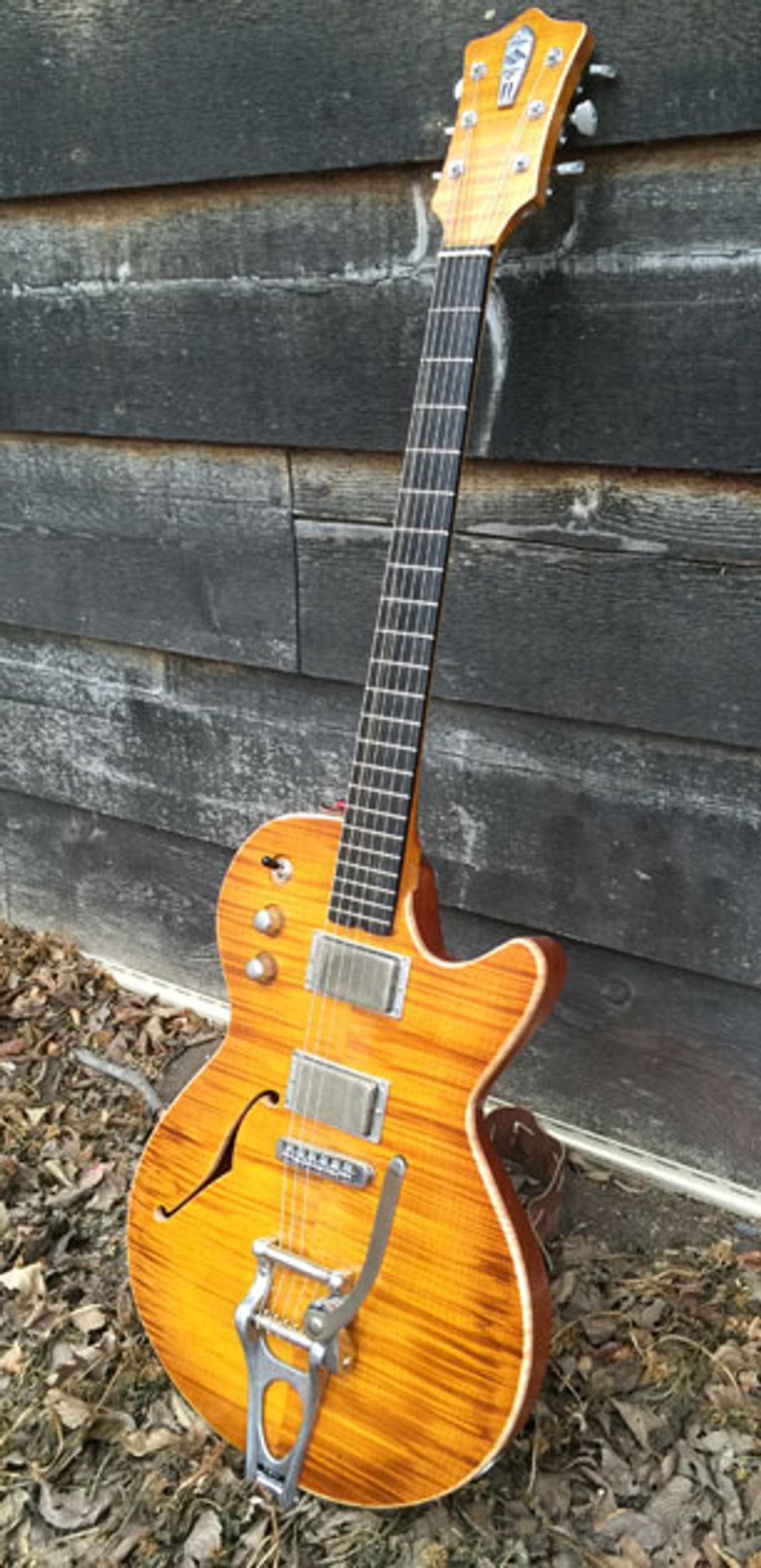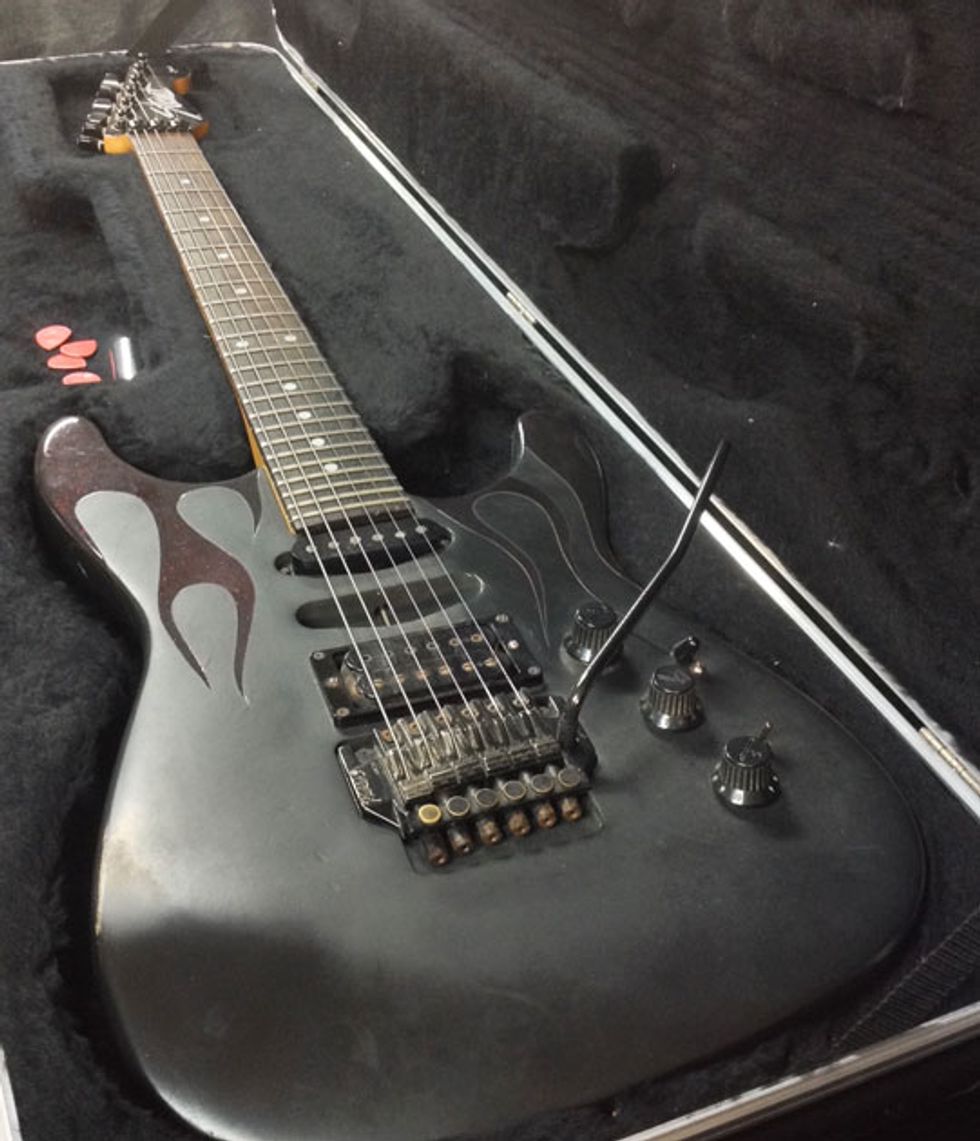 Each year we ask our readers to submit their baddest and boldest creations. Your projects never cease to amaze us, so we have to share them with the masses! Ogle these eye-popping mods from around the world, and be inspired.