Diamond Spec Op Head & Cabinet
100-watt 4x12s Light Up the Blues and More

All Photos by John Klein
Walking into the testing studio, I immediately noticed that the new Diamond Spec Op 100-watt head and its attractive 4x12 cabinet make a stunning couple indeed – all business with modern style. When I switched it on, I was very surprised to see the chassis light up an electric blue behind the cool stainless steel metal grille – thanks to a number of well-hidden, high intensity LEDs. It already looked powerful, and I hadn't even taken it off standby yet.
Layout
Before diving deeper, the front panel laid out from left to right: Effect Return and Boost controls, with a two-position on/off-boost switch below. This is followed by controls for channel two: Volume B, Gain B, Presence, Bass, Middle, Treble, Volume A, and Gain A. Controls for channel 1 reside at the end: Presence, Bass, Middle, Treble, Volume, and Gain, with the input jack at the far right. This array of controls gives players plenty of options – for example, a clean channel, which could be overdriven for some bluesy playing, or an overdrive channel with two footswitchable masters and gains for crunch and heavy overdrive.
The rear panel features an XLR jack for the footswitch and three ¼" jacks labeled CH 1/2, CH2 A/B, and Boost for other switching devices. It also features send and return jacks for effects, a Low Focus rotary switch with high, mid, and low options, a rotary impedance selector and a pair of paralleled speaker jacks. Diamond also offers an interface box which allows you to switch the functions via MIDI.
The Sound
Of course, a variety of controls are nice, but what is really important is how it sounds. To plug into the Spec Op, I primarily used Gibson-type guitars with stock 490 humbuckers – it's safe to say we've all played these pickups before, so I thought it would be a good common ground for exploration.
Comprised of four EL34 Svetlanas and no less than seven 12AX7 Tung-Sol preamp tubes, the Spec Op got me salivating immediately. I flipped the standby off, and got started with the clean channel. Needless to say, this amp really surprised me. Most high-end, high-watt heads have a clean channel, but they always seem like an afterthought. Though they would clean up, there was usually a kind of heavy midrange not associated with the jangle and sparkle of some styles of playing. Fear not: this amp has that sparkle. Go ahead and plug in your Rickenbacker 12-string and your trusty Gretsch – you will not be disappointed. It even takes care of the bluesy Stratocaster guy who wants the bigger midrange, as this amp has a midrange control that actually works! It's all there folks – all of the tone controls on this amp are extremely effective and wide-ranging.
Still pulling my jaw off the floor after playing the clean channel, I switched to the overdrive channel. It was very loud, punchy and honest in representing the guitar's actual sound. It had – as one expects from today's amps – a great abundance of gain on tap. Even at higher gain settings, it was able to provide great definition and responsiveness to picking dynamics where many other amps would turn into a bucket of mud. With the gain at full tilt, I tried to coax a muddy response out of the neck pickup, but to no avail. Amp builders, take note: this is what happens when you give an amp adequate headroom.
The Spec Op's tones ranged from very heavy modern sounds to the metal of yesteryear, with varying degrees of overdrive and distortion readily available at the twist of a knob. It was impressively tight, and I liked the low end, which was good but not overbearing. On the first listening, I detected a bit of what I call a slightly "scooped" sound, of which I am not a fan. With the mid control, I wasn't able to completely remove it, but with a tweak of the Low Focus knob on the back (to the "high" setting), all the mids and the lows were right where I liked them. Simply put, this knob gives you three different amps. I spent a while playing with the three settings of this switch and resetting the amp's tone controls and I was amazed by the range this control allows. You just have to try it to experience it.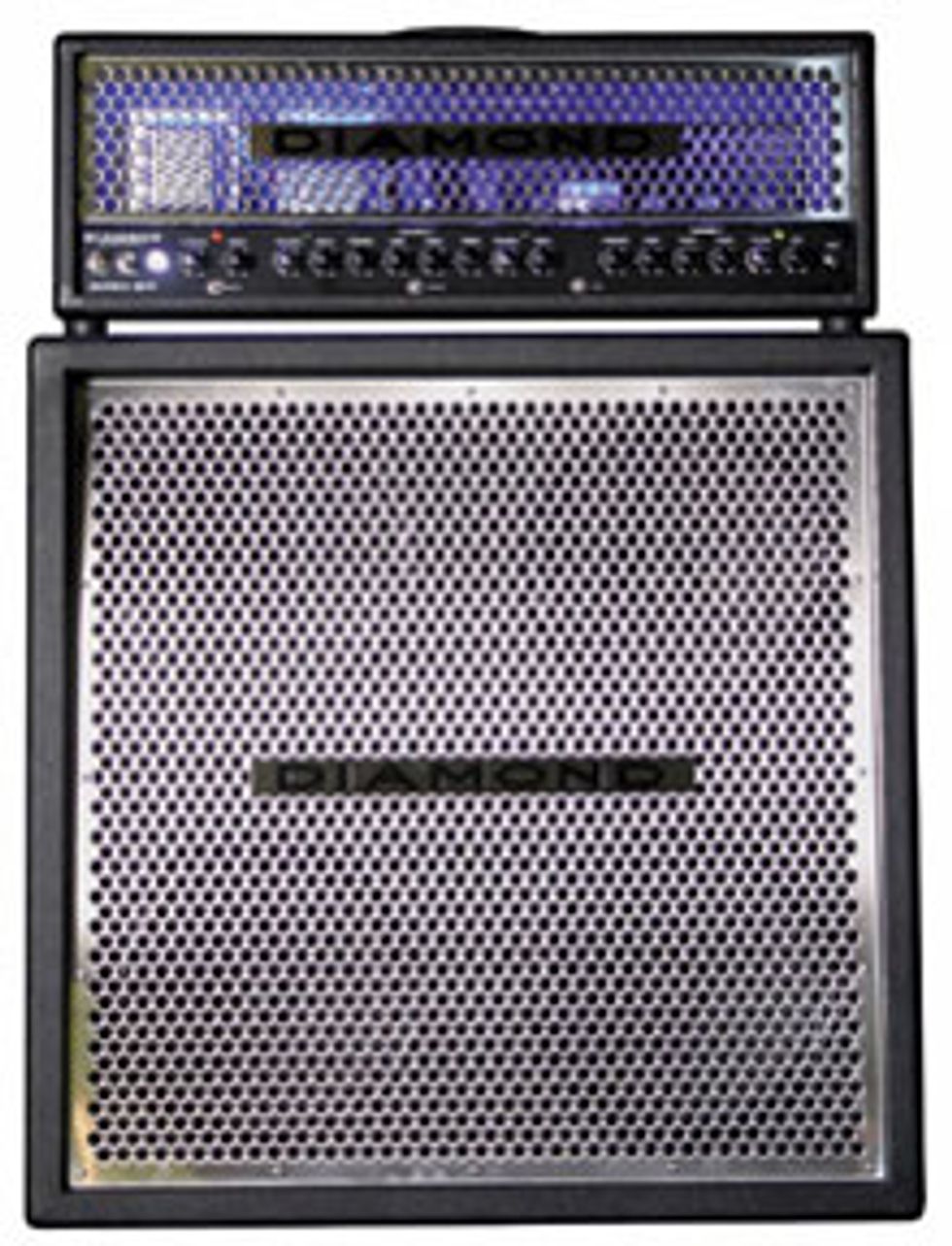 The Rest
Moving on, the effects loop on the unit is a tubebuffered loop that can be engaged by inserting a cable into the Return jack and can be used as an overall master volume. If you are using effects, the output volume on each channel constitutes the effect send, so you can use any type of effect with the loop, no matter what the input impedance of the effect is. Yes, both your Boss pedal and your Eventide will work.
The footswitch is a well-built, metal-boxed unit that allows switching of all channel variants as well as loop switching, and even has a boost button for turning up solos. The boost is placed after the preamp, and, though not another source of overdrive for the amp, it provides approximately 0-20 db of output boost.
The overall build quality of this amp is great – it has been made to be road-worthy and solid. The cabinet is made of 11-ply Baltic birch and features metal handles that are tightly affixed to the cab, meaning no more rattles. The tolex covering is applied well, and the seams are accurately done. The cab features an 8-ohm load and has two Celestion Vintage 30 speakers and two Celestion G12H Anniversary speakers in an "X" configuration. All in all, this is a great 4X12 cabinet.
As a minor note, I would have liked to have seen a lower gain tube in the first stage, because I have found that even in high-gain using a lower gain tube can be a thing of beauty for tracking fast passages and solid rhythmic lines. When I called Jeff Diamant about this, he said that many people do prefer an ECC83 in that stage, which would certainly fit my needs, and is available through Diamond.
The Final Mojo
My final thoughts on the amp are simple; it is a well-built, well-designed, amp that is ideal for professional use. It is clear that Jeff Diamant has spared no expense and cut no corners in designing and executing a top-notch amplifier.
Rating...
Tone...
 
Craftsmanship...
 
Features...
 
Value...
 
Overall...
 
---
Diamond Amplification
Head $2699
Cabinet $1099
diamondamplifcation.com
Our expert has stated his case, now we want to hear yours. Log on to premierguitar. com, click on "Forum" and share your comments and ratings.