DSM Humboldt Silver Linings Review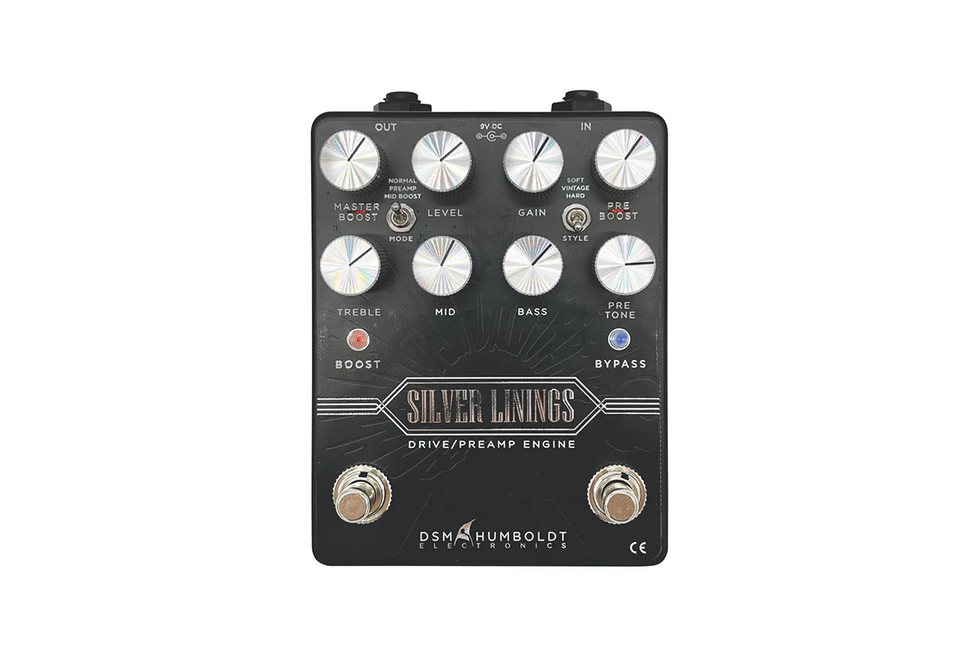 A practical preamp for the Screamer set and fuzz lovers alike.
Independent boost and drive circuits. Impressive and unexpected fuzz tones. Super versatile.
Differences between styles can be subtle at lower gain settings.
4
4
3.5
4
When is an overdrive more than just an overdrive? That might be the question that led the engineers at DSM Humbolt when they came up with the Silver Linings preamp and overdrive. The Silver Linings' three modes (normal, preamp, and mid boost) and three voicings or "styles" (soft, vintage, and hard) widen the field of possible tones considerably. And just a peek at the controls reveals there are plenty of tone combinations to explore.
With a Fender HSS Stratocaster in front of a clean Revv D20, I was impressed with the range of available drive tones. At lower gain settings, for example, the pedal delivers overdrive reminiscent of a driven black-panel Deluxe. The pre boost and pre tone knob can dramatically alter conventional overdrive sounds considerably. The pre tone functions like a tilt EQ—allowing surgical adjustment of highs and lows to reshape drive sounds. The pre boost adds up to 30dB of gain at the input, which gives you extra, and extensive control, of the distortion profile.
High gain sounds are a surprise. Cranking the gain and bass in the vintage-style mode generated a fuzzy tone that felt cool and compressed under my fingers. Using the Silver Linings as a preamp, meanwhile, is as easy as plugging the output into the return of the Revv's effects loop. The results sounded and felt more direct and present, and this feature could be a lifesaver if you're stuck with a subpar backline.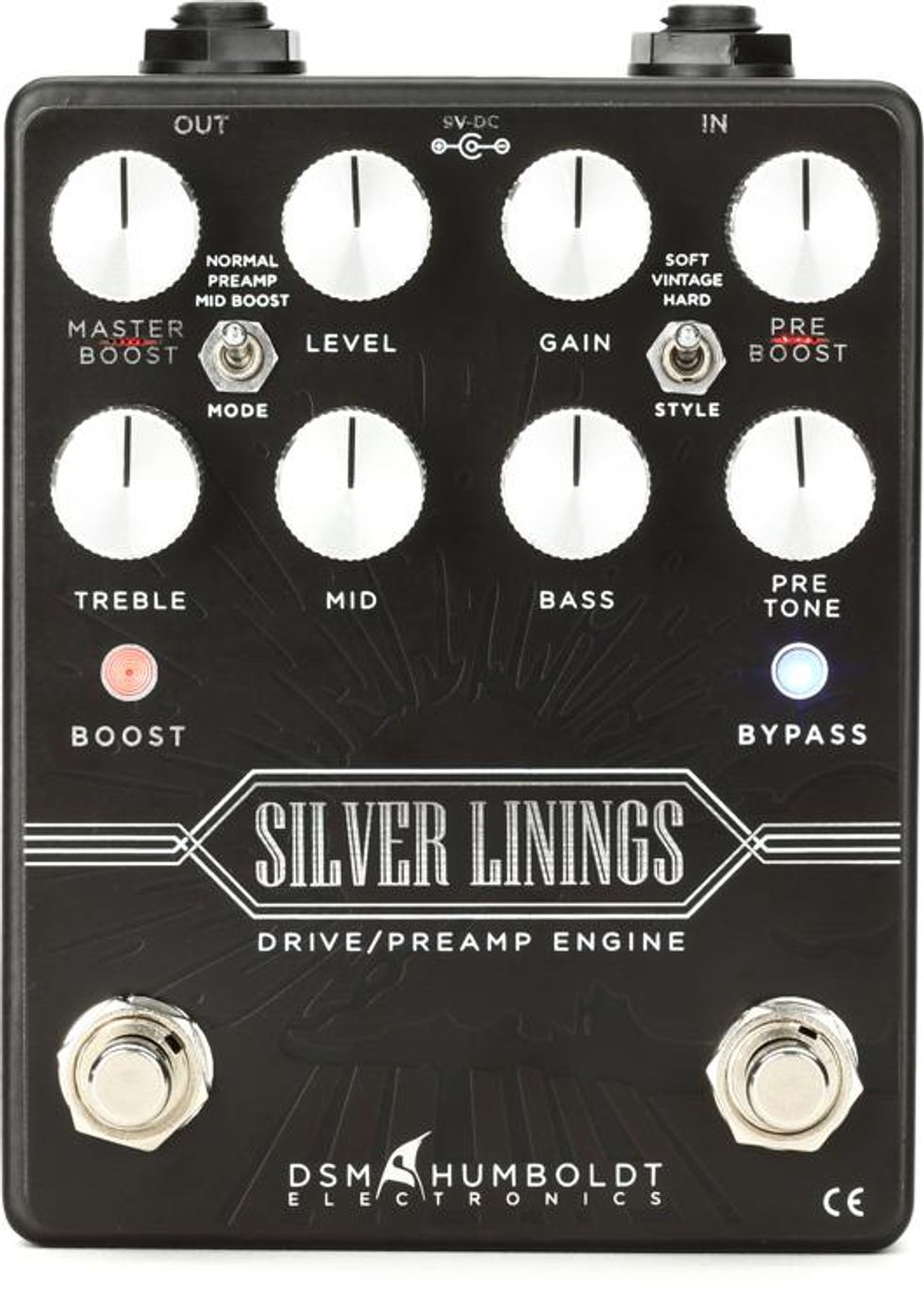 A pedal that provides a wide arsenal of tones and settings
3 style switches: Soft, Vintage, and Hard
3 mode formats: Normal, Preamp, and Mid Boost
Dual boost funcitonality with Pre and Master Boost levels to add extra gain and higher output
Tone stack is a passive 3-band EQ
Variable gain bandwidth adds unprecedented versatility
DSM Humboldt Electronics