The green machine that haunted the pedalboards of mid-'00s experimentalists is back—better and smaller.
Loads of delay voices. Easy to jump in and get great sounds. Looper function is a classic.
Tweak and tweez functionalities leave a lot to memorize. Reverb functions could benefit from their own controls
5
4
4
5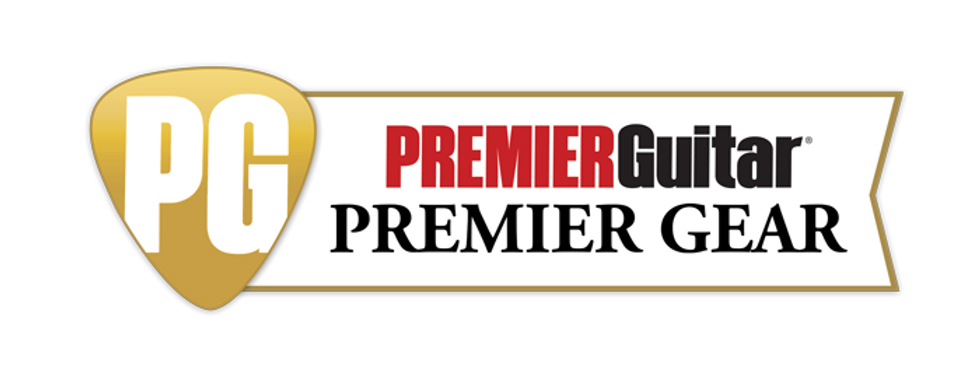 Many guitarists reach a crossroads where they have to decide to either totally embrace their influences or shun them and find a new path. That applies to gear as well as playing style. Back in the mid '00s, the Line 6 DL4 started popping up on pedalboards and I ran away. Sure, its extensive array of delay options and cool looper function were tempting. But while forward-thinking artists like Bill Frisell, Mary Halvorson, Battles, Lightning Bolt, and Reggie Watts used this green beast to create the most compelling sounds, the DL4 became ubiquitous. For whatever reason, I—and plenty of players like me—avoided the pedal in an odd attempt to stay clear of a trend.
Fast forward to the present and the DL4 is a modern classic. Its ubiquity diminished as new fleets of modern digital pedals came along offering endless delay-based possibilities. And yet some players still hang onto their trusty green pedals, despite their clunky, anachronistic, pedalboard real estate-hogging enclosures. There must be something special there, right? Luckily for all of us—those who are new to the DL4 or those devotees who want some upgrades—Line 6 has delivered the thoroughly modern DL4 MkII, with all the sounds and functionality of the original and plenty more.
Modern Times
Most reissues of old classics come with some kind of caveat—maybe they lack the essential capacitors of the original, tape has been replaced with DSP, or it's a PCB version of a hand-wired circuit. A fun thing about the DL4 MkII is it's just an updated version of the original, so there's no compromising.
The MkII is immediately recognizable as a DL4, but it's a little slimmer and sleeker, and its matte finish seems to boast about its modernity. Of course, it still takes up a lot more space on a pedalboard than lots of delay units that perform similar functions. With only six knobs and four switches, plenty of other pedal designers would choose to squish things up into a smaller enclosure. There's a lot going on around back—stereo ins/outs, a mic in and level control, expression pedal out, MIDI in/out, micro SD slot (for saving loops and extending loop time), USB in, and power—so maybe that's why they need all that space. I prefer to think that the folks at Line 6 decided that players simply need more space to think. As soon as I got started, I noticed how luxurious it feels to step on the MkII's switches and not risk hitting another one by mistake. And grabbing the inset knobs doesn't require a lot of precision or dexterity, so on-the-fly changes are as smooth as can be.
In a world of complex pedals, the DL4 design seems simple. A single knob controls a menu of 30 delay sounds. 15 of these are new, and a "legacy" button switches the function of that knob so you can access the original 15 options. There is also, of course, a looper function. The time, repeats, and mix knobs function as advertised, while the tweak and tweez knobs change function depending upon the selected delay voice. With so many delay-voice options, there is a lot to internalize in those latter two knobs, and I found myself consulting the enclosed paper guide more than I'd like. I'm sure that over the course of continued use and a few gigs I'd memorize some settings for easier control. But the three preset switches offer good starting points that get you close to where you want to be. That should get you going with minimal tweaking/tweezing.
Instant Tones and More
As an inexperienced DL4 user, I was pleasantly surprised at how easy it was to find the sounds I associate with the pedal. I'm mostly talking about the looper function that is utilitarian by today's standards. Start/stop and overdubbing is simple, and the half-speed/reverse switch gave me insight into some of the most classic Frisell looping tricks.
I couldn't find a bad delay sound in the bunch. The glitch voice would fit nicely within a Daniel Lanois production and feels reminiscent of the underrated DL4 contemporary, the Boss Slicer (albeit with simpler controls). The tunable harmony voice is of the same milieu and I felt encouraged to attempt my best Terry Riley-on-guitar impression. The auto-vol voice is an approximation of a Slow Gear-style effect and delivers the same sort of kosmische-like bliss, but also found me attempting faux-pedal-steel things that are candy for my ears.
Those are some of the MkII's more experimental voices. Elsewhere, more straight-ahead delay tones such as the digital/vintage digital, analog mod, and lo res delay deliver exactly what they promise. Each is a unique voice that is easy to access and sounds solid across its settings.
I'm a purist when it comes to pedal design. And I prefer a pedal's functions to be visible and relatively easy to manipulate. When a pedal has a secret function, it can feel like a cute Easter-egg bonus feature rather than a practical one. The surprise here is that the MkII comes loaded with 15 secret reverb sounds, which is a lot of hidden functionality. While a big part of the charm of the pedal is its simple control set, an extra knob or two would make access to these reverb voices much easier. There are a lot of reverb sounds here to explore, and I was drawn to the ducking, particle verb, and searchlights settings, But, again, the hidden functionality meant I mostly used the delay functions I could see.
The Verdict 
The DL4 MkII is a fine update of a classic pedal. All the classic sounds are easily discoverable, as are all the new ones. The design is simple and easy to use. The hidden reverb function is a nice bonus, but it sounds so good that I'd like to use it more easily on the fly. That said, it's hard to fault this pedal for that one flaw. The MkII offers a load of functionality in one unit that will appeal to experimenters and those with simpler delay cravings. This green machine is a classic for a reason and the MkII is going to keep it that way.