Big, loud amps and a handful of PRS guitars power one of modern rock's most formidable guitar duos.
Kennedy reaches for this 2013 PRS SE Angelus Custom acoustic for the mellower tunes. Strung with a set of D'Addario EXP19s (.012-.056), it's tuned to open G (D–G–D–G–B–D).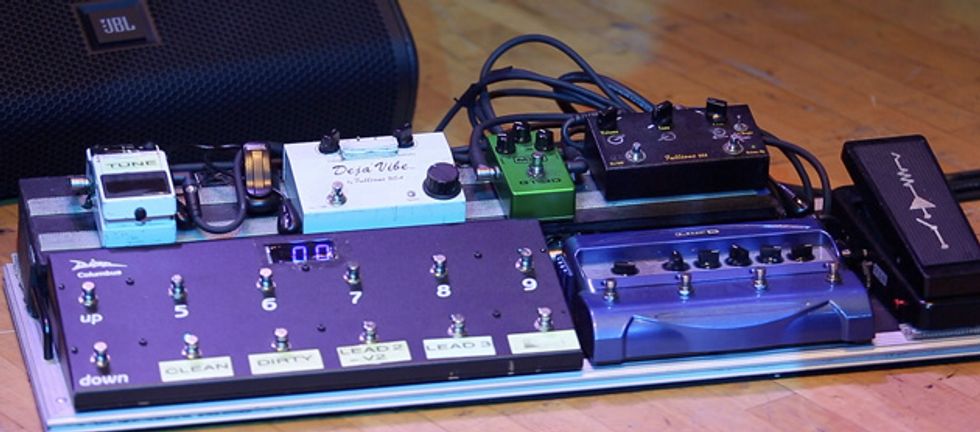 Special thanks to Jeremy "Frosty" Frost and Ian Keith.

Click to subscribe to our monthly Rig Rundown podcast: