As one half of a two-piece outfit, guitarist/vocalist Kevin McKeown shows how a few hollowbodies, Fender combos, and a packed pedalboard help him create a blues-rock ruckus.
Kevin McKeown is a man of many fuzzes. OK, so he only has three on his board—Third Man Records Bumble Buzz, Fulltone OctaFuzz, and Electro-Harmonix Big Muff—but each finds a way into the set each night. Other pedals include a Boss TU-3 Chromatic Tuner, MXR Phase 90, Electro-Harmonix Micro POG, Fulltone Supa-Trem, MXR M109 6-Band Graphic EQ, Maxon AD10 Analog Delay, and a Morley ABC Selector/Combiner Switch.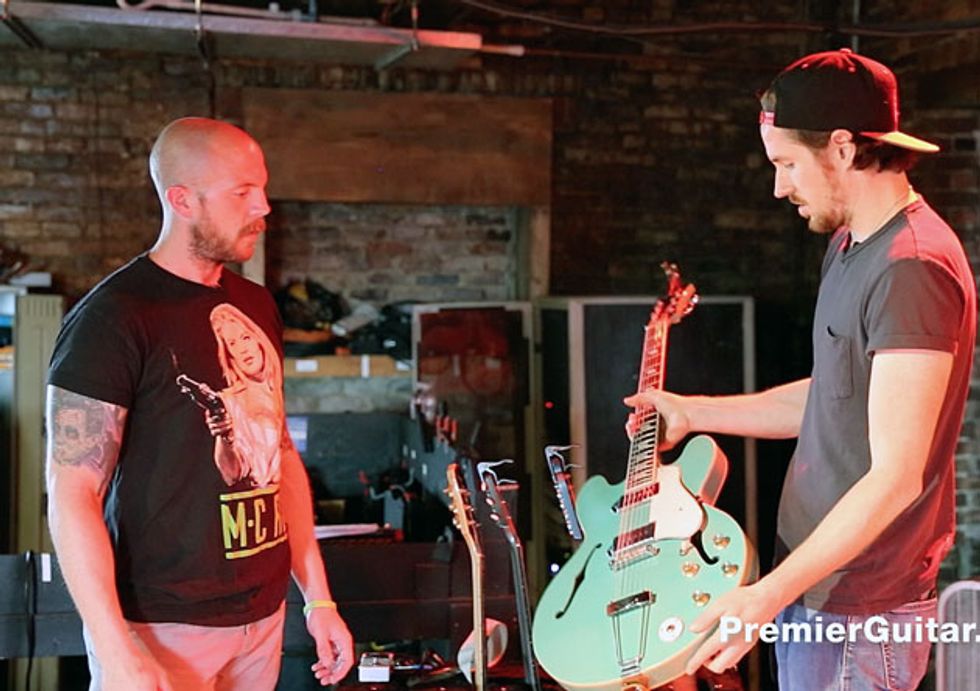 Click here, to win an Epiphone Sheraton just like Kevin's in Black Pistol Fire.