Rig Rundown: Cherry Glazerr
Grunge songstress Clementine Creevy hits us with the barrage of drives she uses for her band's lo-fi garage sound.
At just 22, Clementine Creevy has been releasing albums for seven years and fronting Cherry Glazerr since 2013. Along the way, she's created a distinctive band sound and a guitar approach that relies on spare phrasing, backbone riffs, dynamic shifts, and sonic contrast.
Before Cherry Glazerr's June 11 show at Nashville's Exit/In, the guitarist took some time to hang with PG's Chris Kies. Creevy strapped on her Fender American Professional Strat HSS Shawbucker and showed why she's now rocking a Roland solid-state combo (instead of her trusted Mesa/Boogie) and how she dirties up the amp's classic-clean platform with a handful of signal disruptors.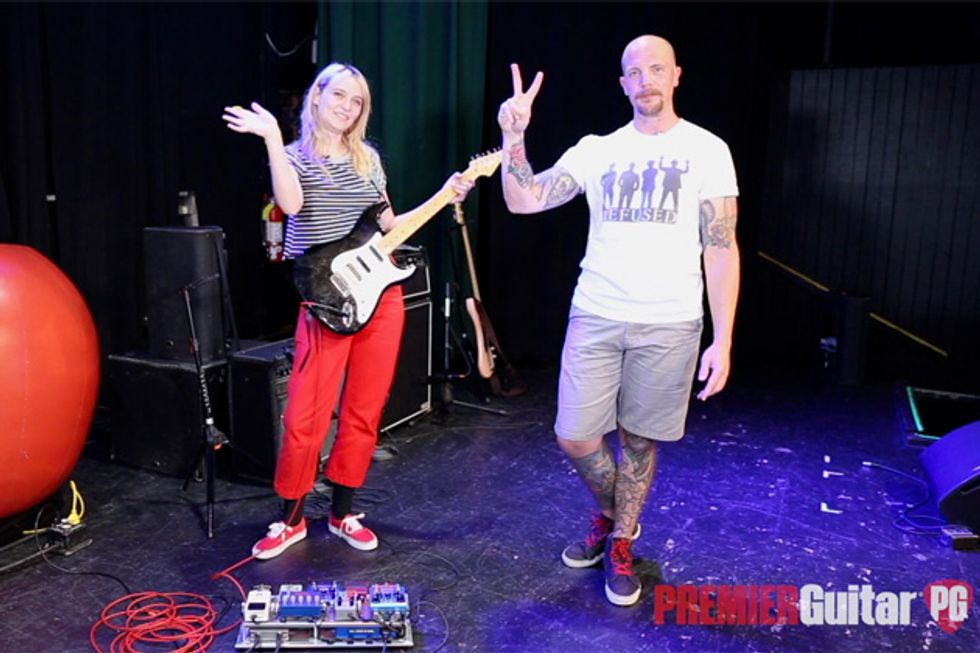 Click to subscribe to our weekly Rig Rundown podcast:

D'Addario DIY Mini Cables:https://ddar.io/Cable.Kit
---
---
---