Rig Rundown: Joan Jett and the Blackhearts
The influential "riot grrl" Rock and Roll Hall of Famer keeps it simple, but that doesn't mean she's not picky about her Gibson Melody Makers, Red Rhodes Velvet Hammer pickups, and Music Man amps.
Jett's primary guitar for most of her shows for the last 20 years is a battered and sticker-bedecked Gibson Melody Maker with a single Red Rhodes Velvet Hammer humbucker. A black-finished 2011 signature Melody Maker with a Velvet Hammer that was a gift of the late Brian Farmer (guitar tech for Warren Haynes) serves as yet another backup. The volume knobs on all her guitars are wrapped with the hooked side of a piece of Velcro to increase their grip-ability, and each instrument features D'Addario .010–.046 string sets. Nagy says that a big part of Jett's sound comes from using the broad, serrated edge of her D'Andrea Delrex Sharkfin 1.0 mm picks.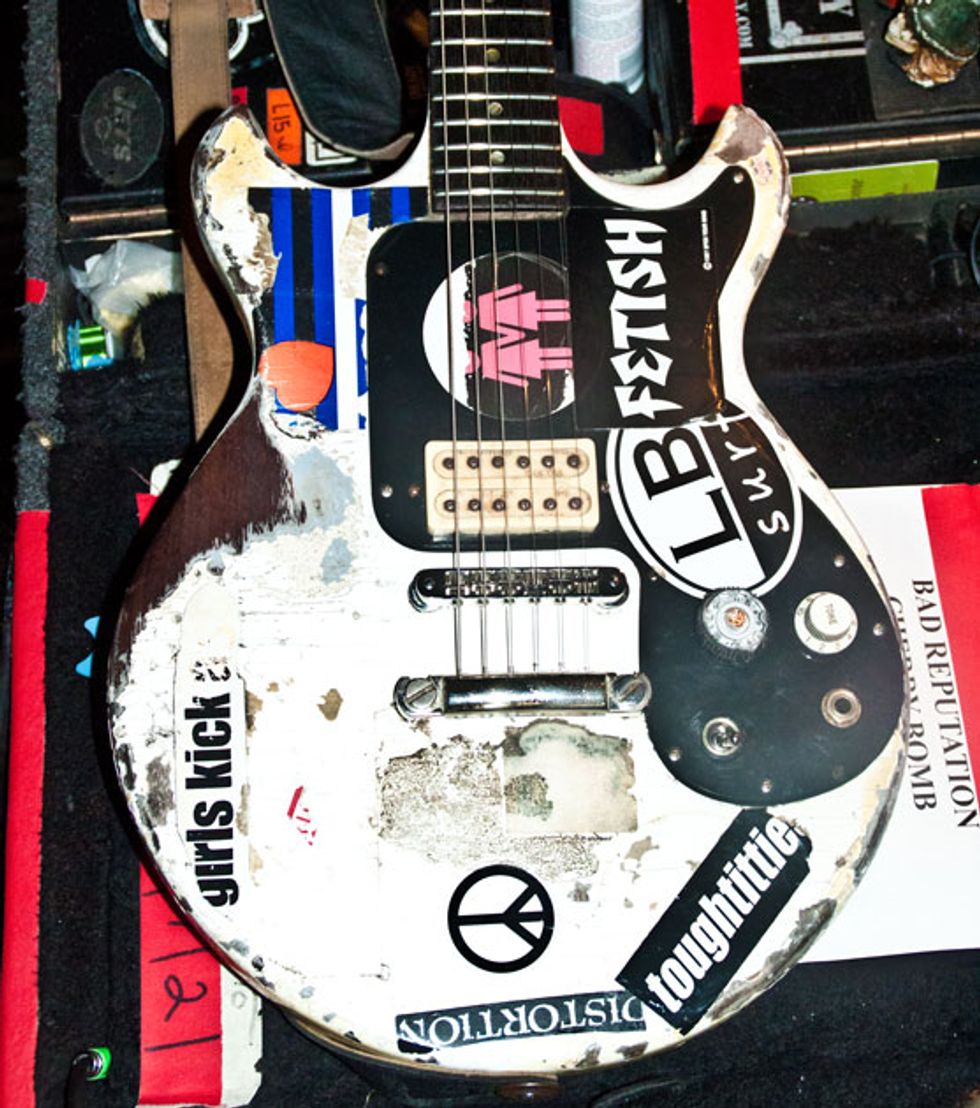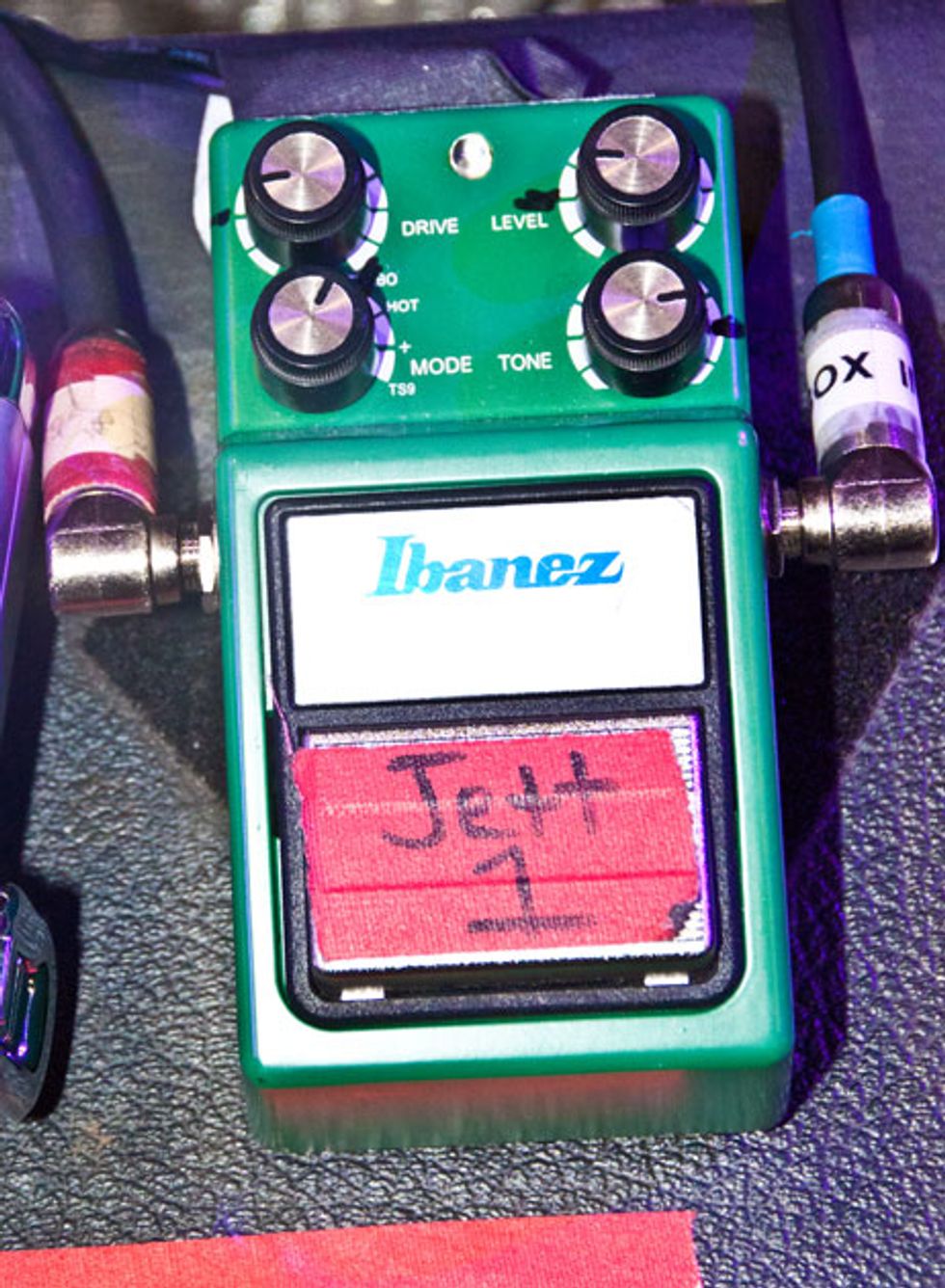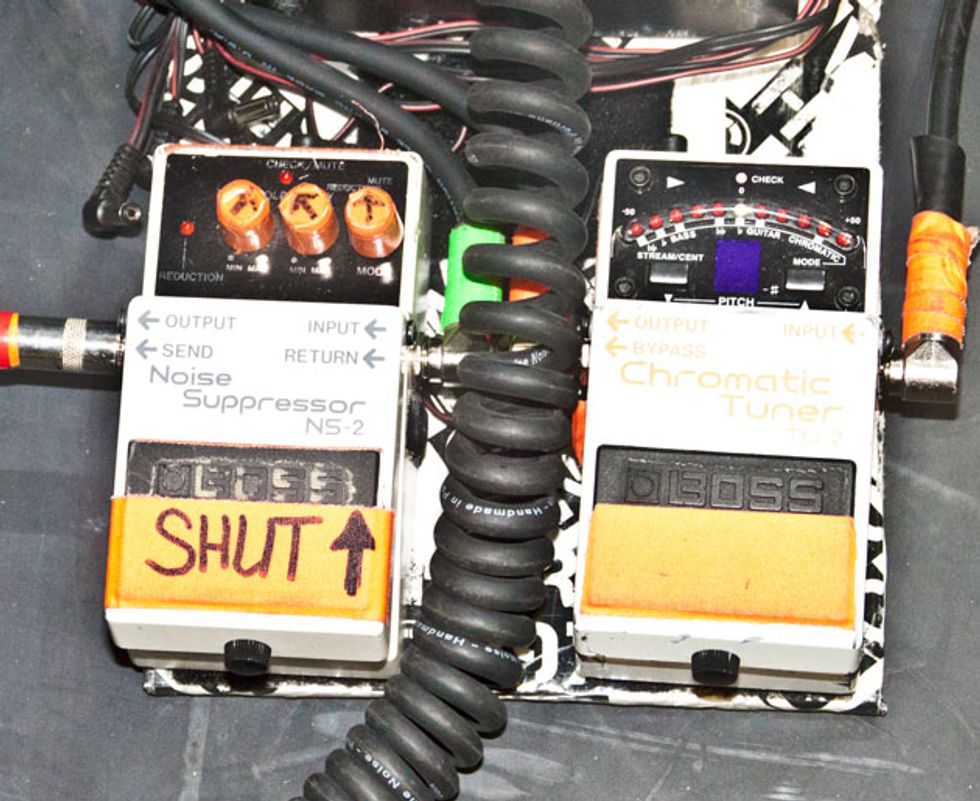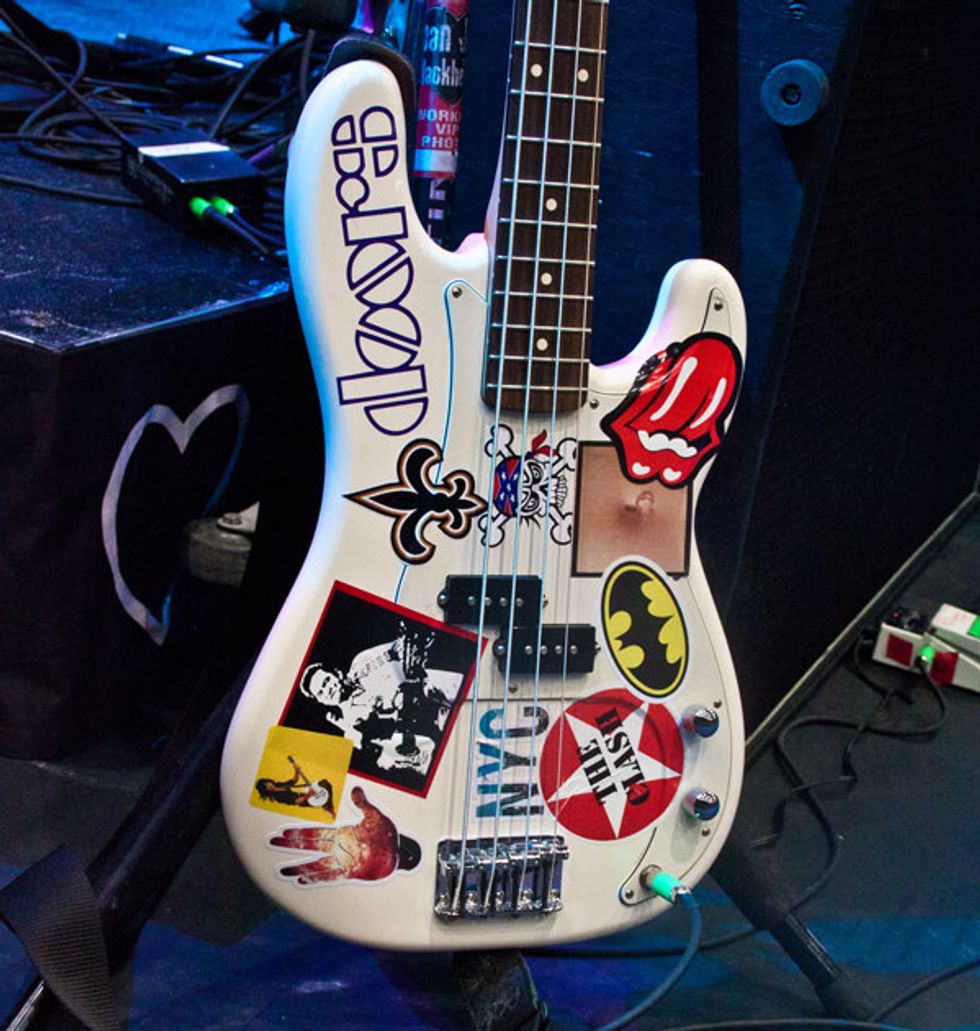 Premier Guitar's Shawn Hammond met with Zach Nagy, guitar tech for Joan Jett, lead guitarist Dougie Needles, and bassist Hal Salzer before the Blackhearts' show at the U.S. Cellular Center in Cedar Rapids, Iowa, on March 21, 2015.