Rig Rundown: John Fogerty Band
We get the lowdown on the former CCR frontman's rather surprising road gear (including his vintage Les Pauls and rare "bat guitar"), and talk to son and co-guitarist Shane Fogerty about his setup.
Another of John's rack drawers features a Moog MF Delay Minifooger, a Strymon El Capistan, a Solid Gold FX Surf Rider, a Zeta Systems vibrato/tremolo, and an Electro-Harmonix Small Clone.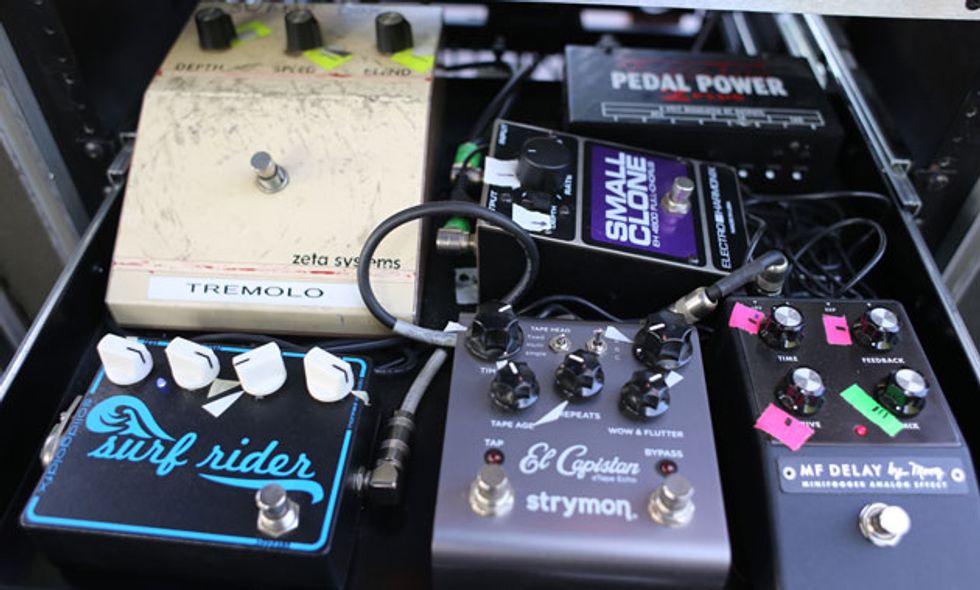 On May 3, 2015, John Fogerty's tech, Dave Whiston, and son/co-guitarist Shane Fogerty hung with PG to talk gear before the band's sold-out show at The Woods Amphitheater at Fontanel in Nashville.
Special thanks to Dave Whiston for details.