We get the lowdown on the former CCR frontman's rather surprising road gear (including his vintage Les Pauls and rare "bat guitar"), and talk to son and co-guitarist Shane Fogerty about his setup.
Fogerty runs one of his two Cornford MK50H heads (both of which have been modified to 100 watts) into a Roccaforte 4x12 loaded with 65-watt Celestion Creamback speakers. The second head is a backup.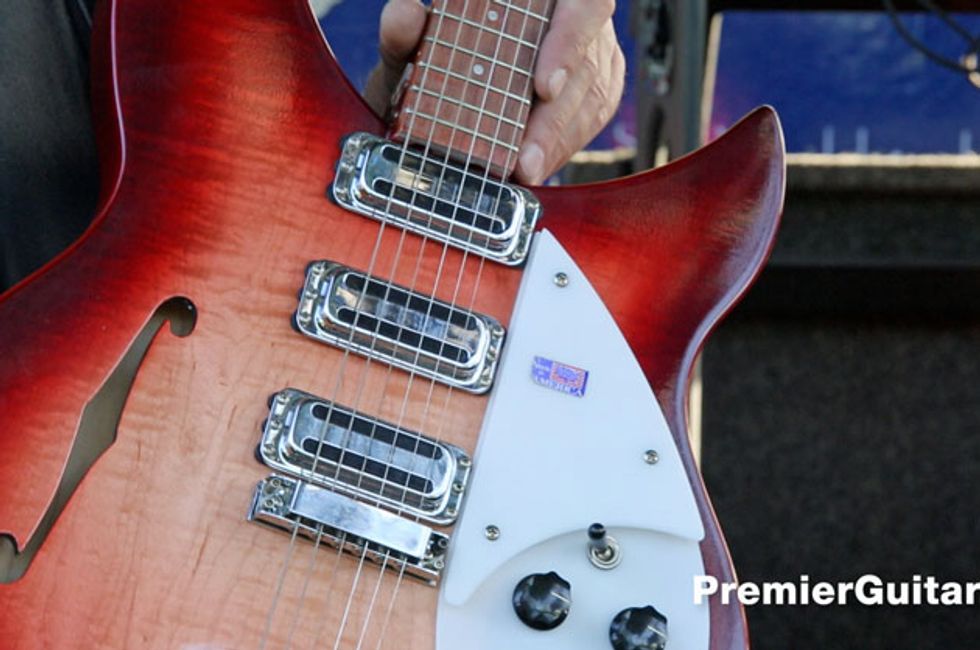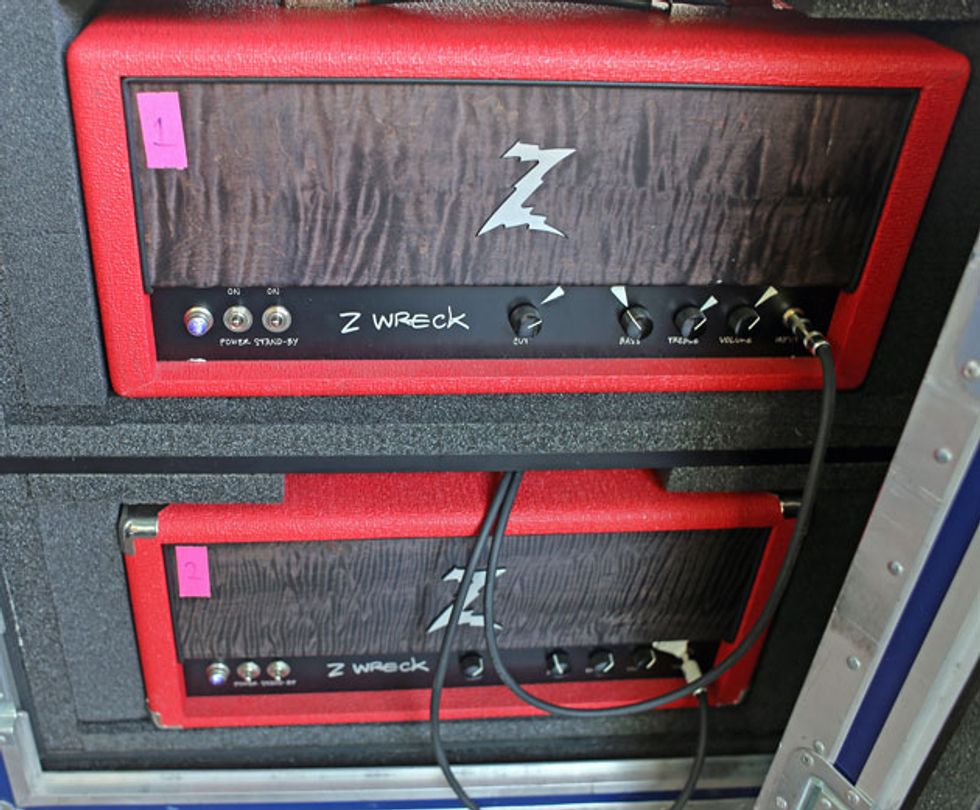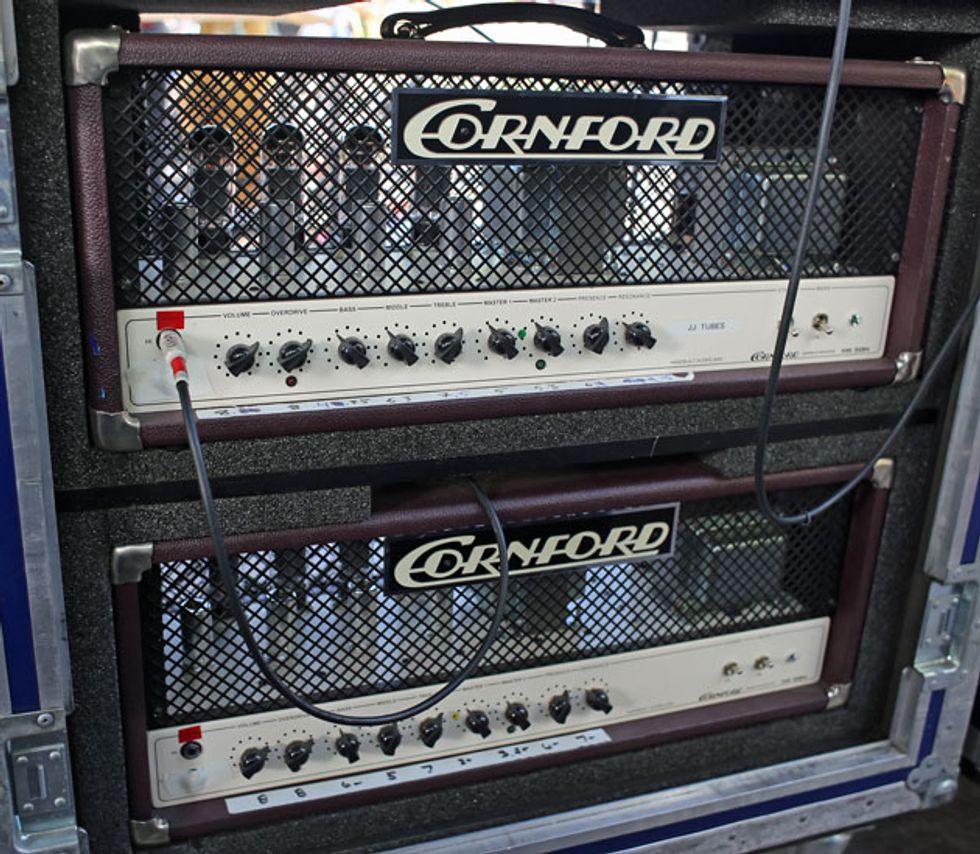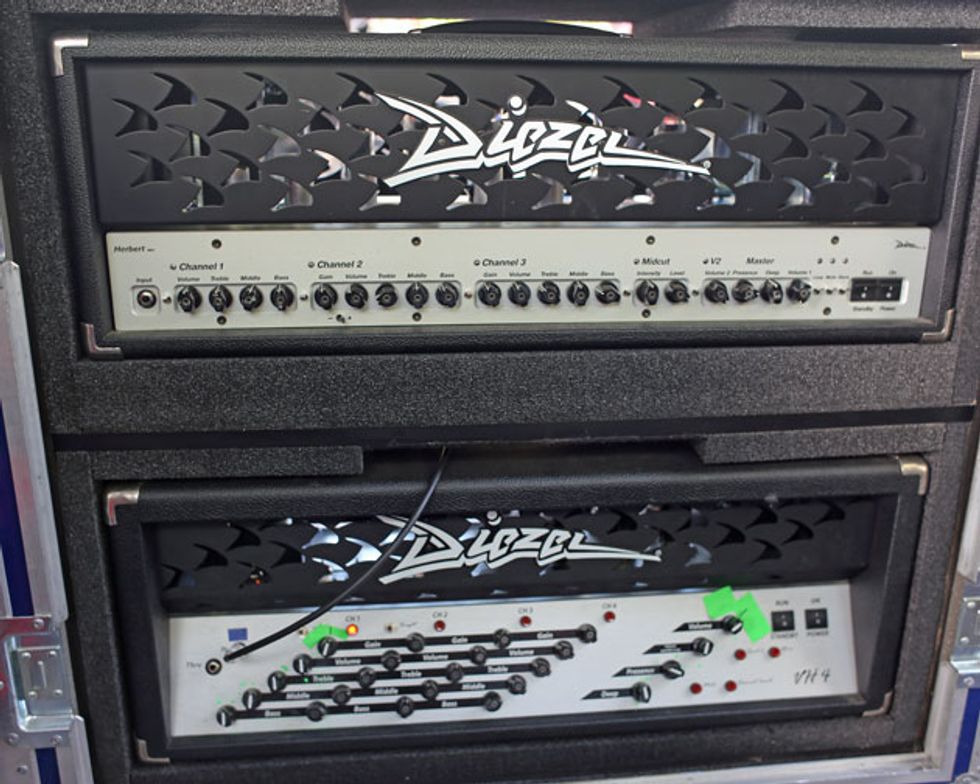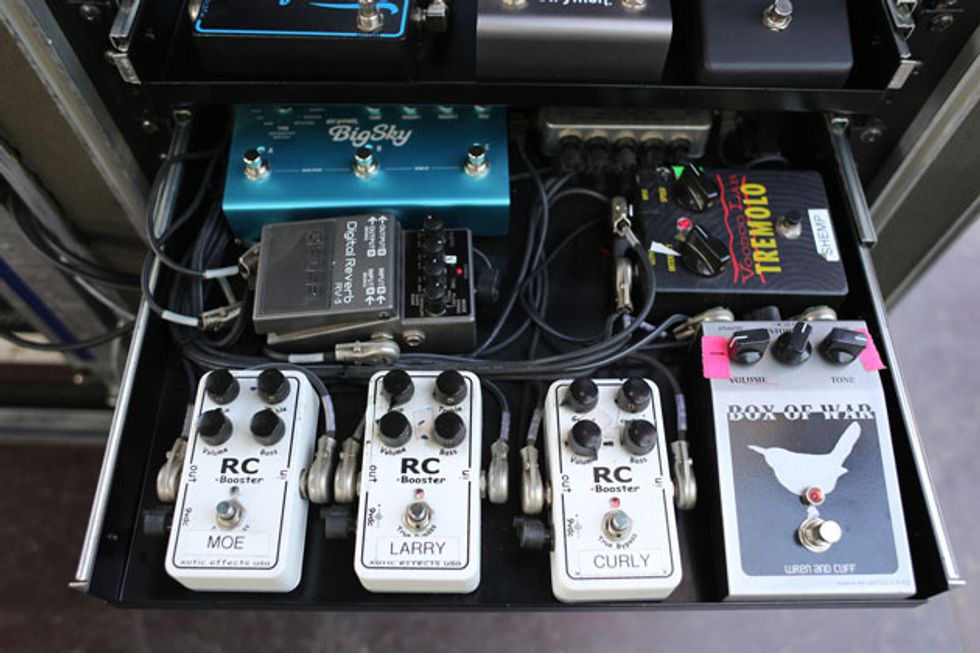 On May 3, 2015, John Fogerty's tech, Dave Whiston, and son/co-guitarist Shane Fogerty hung with PG to talk gear before the band's sold-out show at The Woods Amphitheater at Fontanel in Nashville.
Special thanks to Dave Whiston for details.